How They Met
Erin and Christian are both from different states who found themselves in the beautiful, romantic state of Maine. Erin and Christian both embarked on their professional lives and began online dating. These two beautiful people found one another on Tinder, a dating app that allows you to swipe right if you are interested in someone and swipe left if they aren't your type. Online dating has become more and more popular this century as people are working and leading busy lives tackling the world one day at a time. Needless to say these two swiped right to one another and the magic began.
Being a Bangor Maine wedding photographer I get to share these moments and learn all these amazing and romantic stories.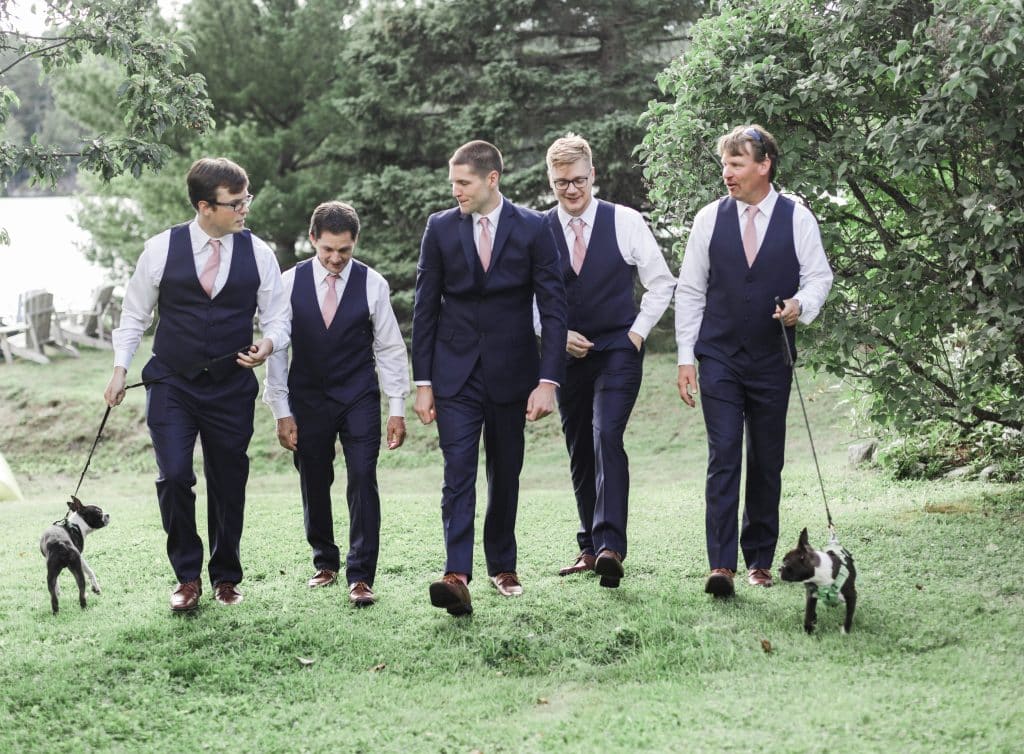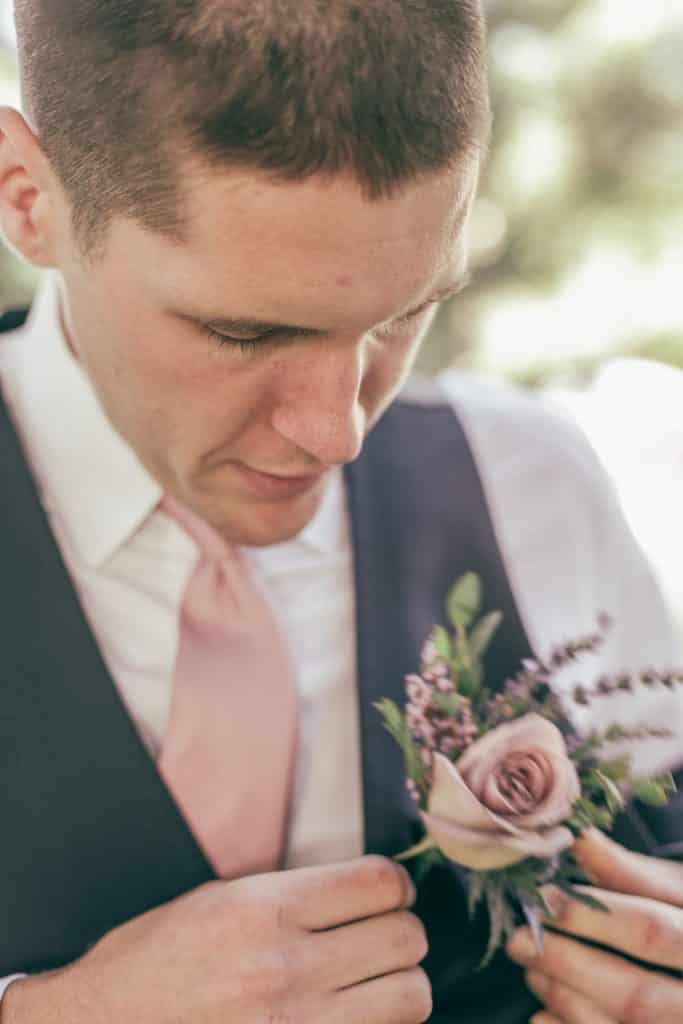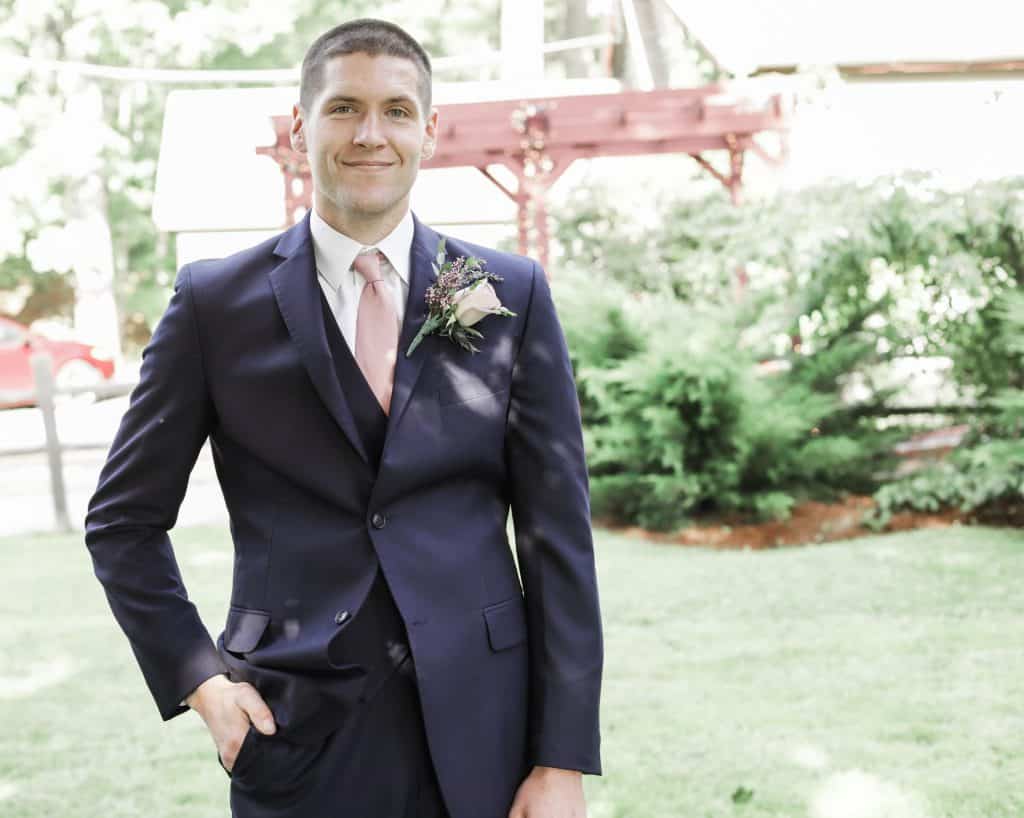 Their Proposal
Erin and Christian started dating and fell more and more in love with one another. As time went on they talked about how they couldn't live without each other. Their lives were becoming one as they both led their busy lives but with each other and their Boston terriers. As a couple, you always discuss the possibility of marriage and your lives together but typically the man performs the proposal. As we all know it takes planning and a lot of thought to create that perfect romantic proposal with the nerves of wondering if she will say yes.
Many spend a lot of time planning this perfect surprise proposal, and sometimes you put all the thought and love into it and find yourself in a situation where you throw it all to the wind and propose on a candid whim that is your perfect moment. Christian and Erin were on a walk with their puppies talking about their life together and what marriage would be like. It was this at this moment Christian there it all to the wind and decided to propose. Erin said yes, of course. 🙂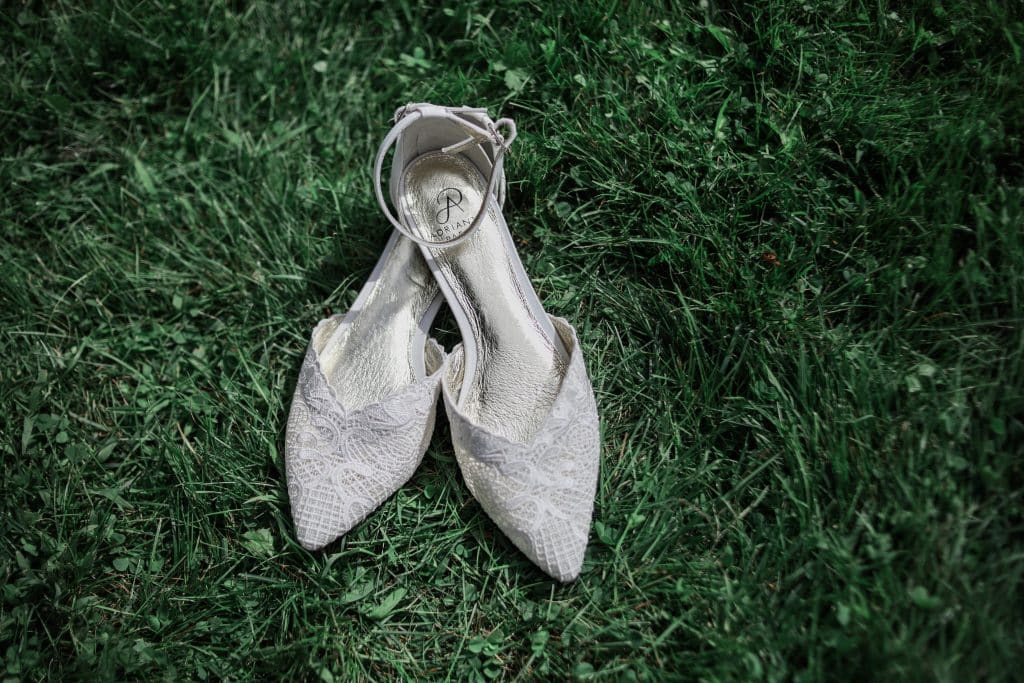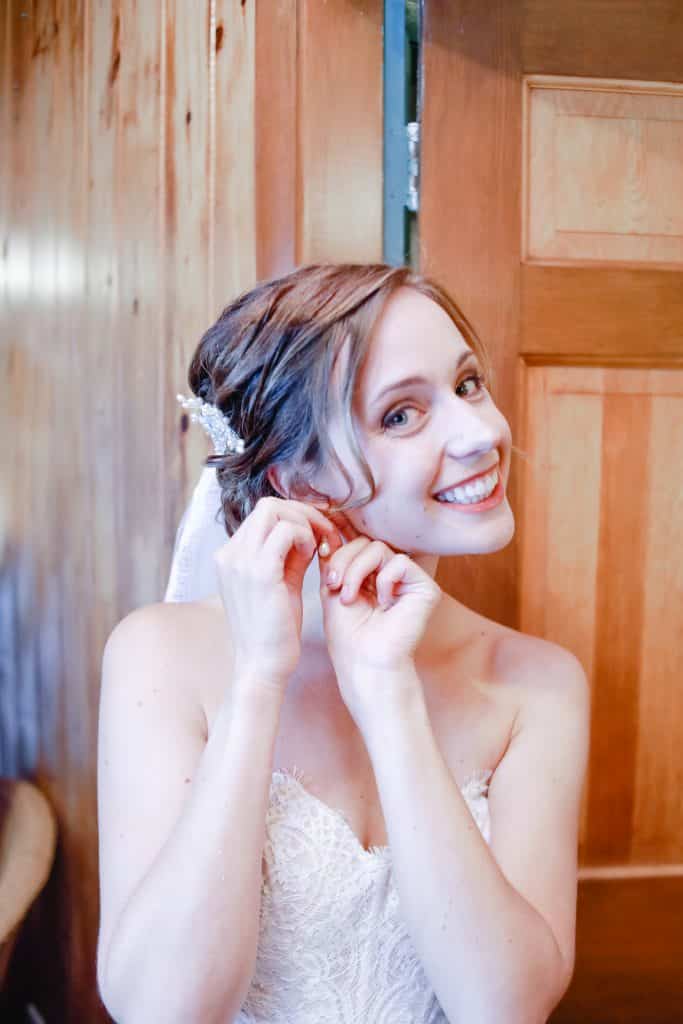 Wedding Puppies
Christian and Erin have two Boston terrier puppies they spend a lot of their time with so of course they had to be part of the wedding. Having dogs part of weddings is such an adventure, they make things so fun and make for quite an adventure. You should also hear me as the Maine wedding photographer trying to get their attention. As I said, puppies, man they are usually the star of the show.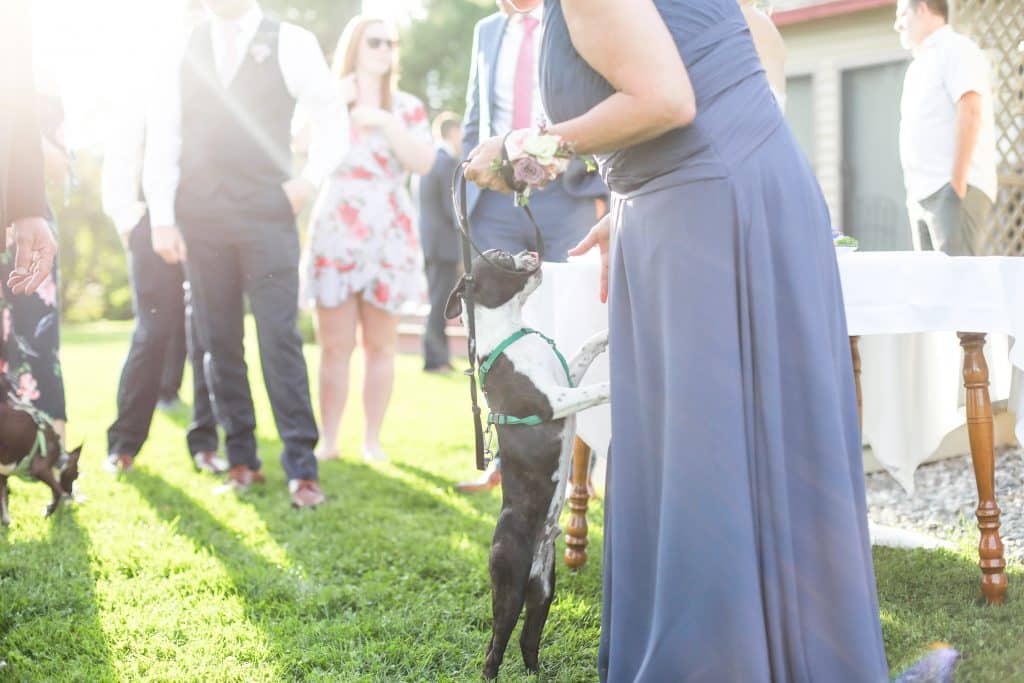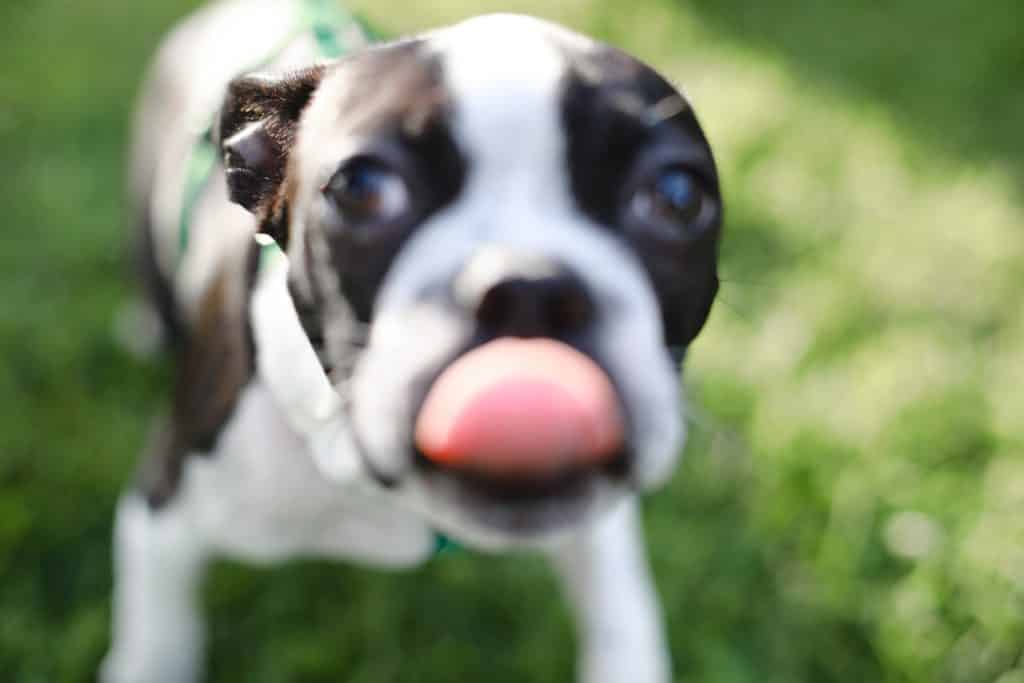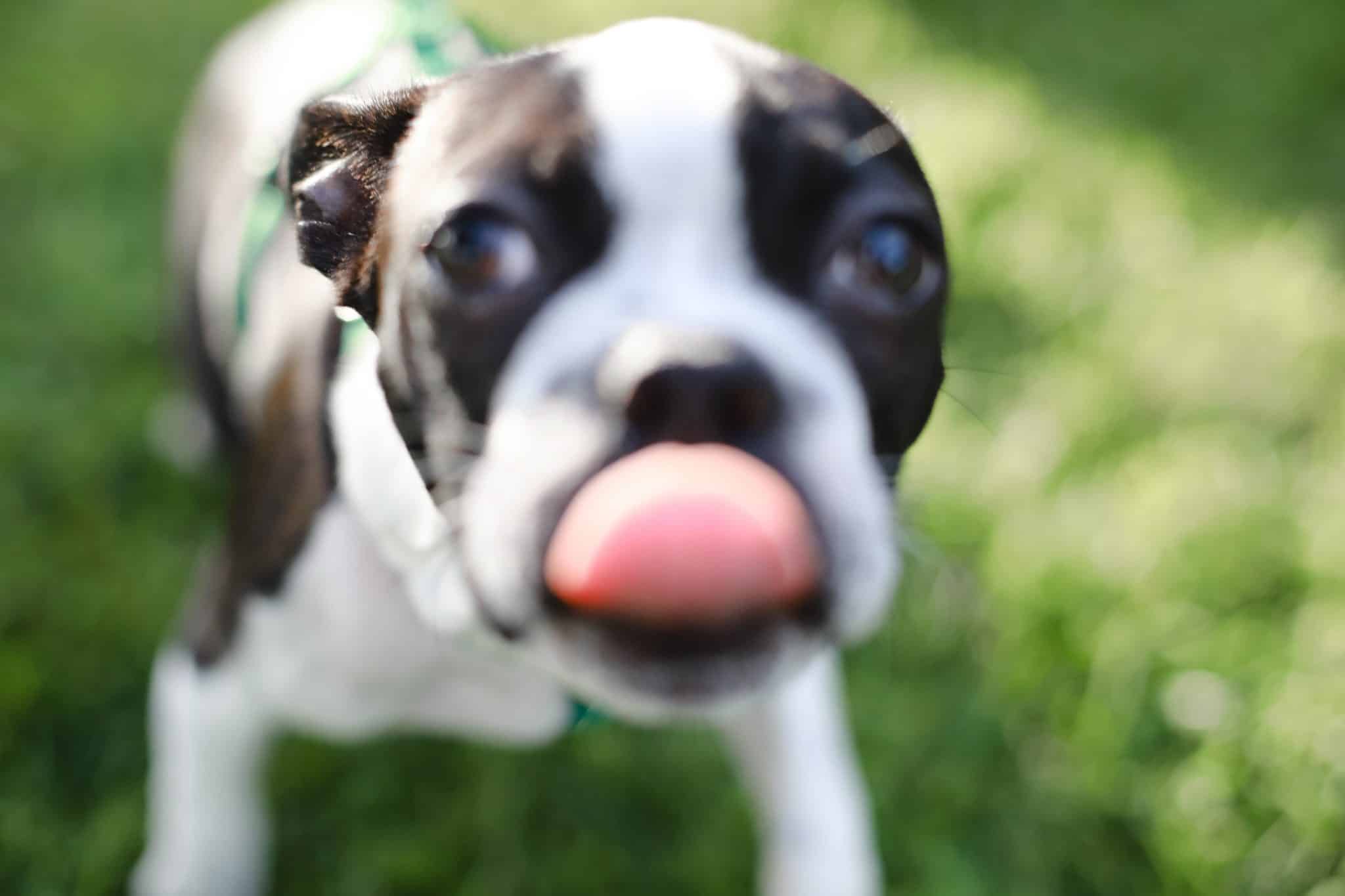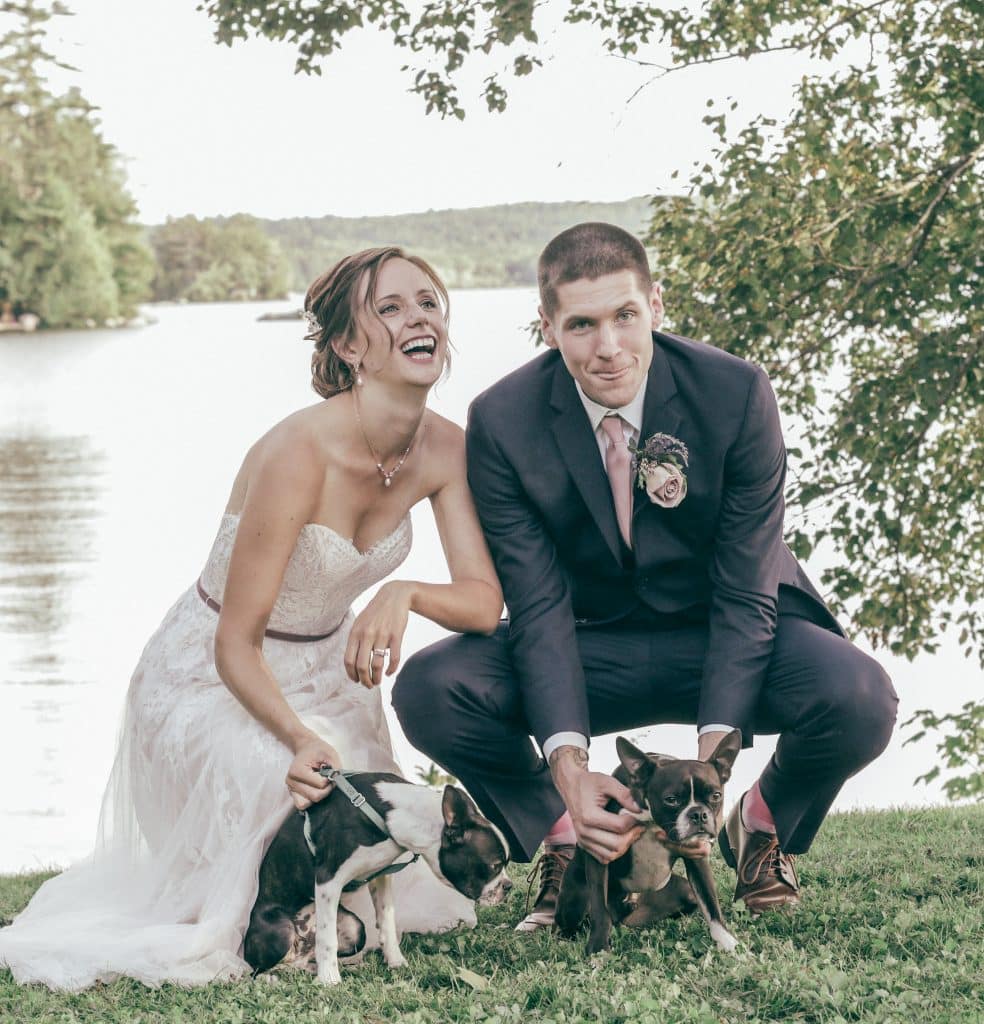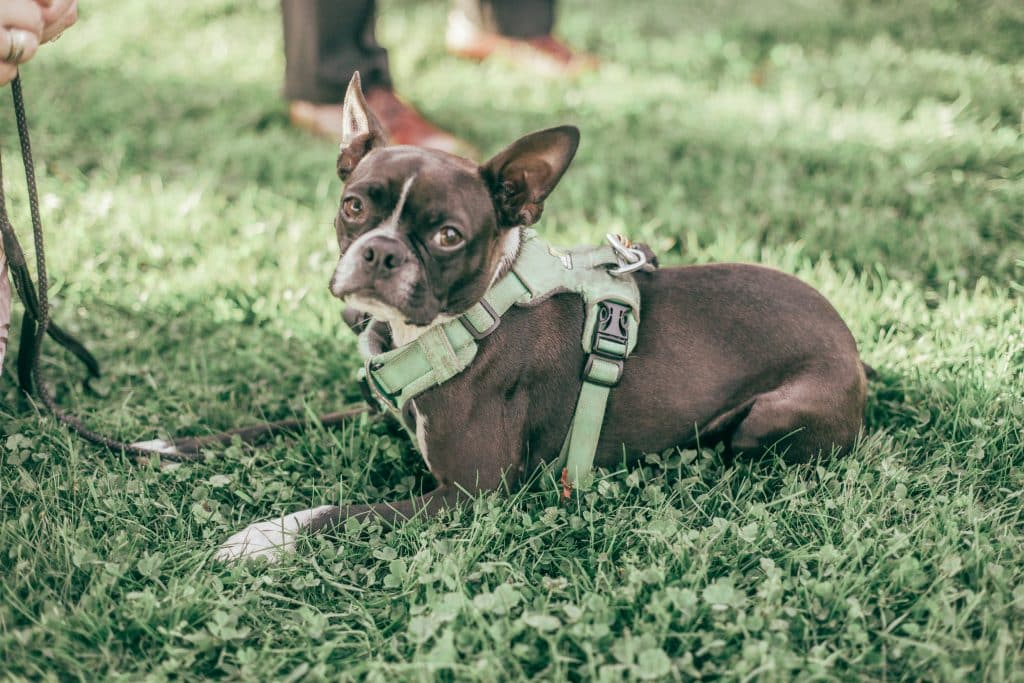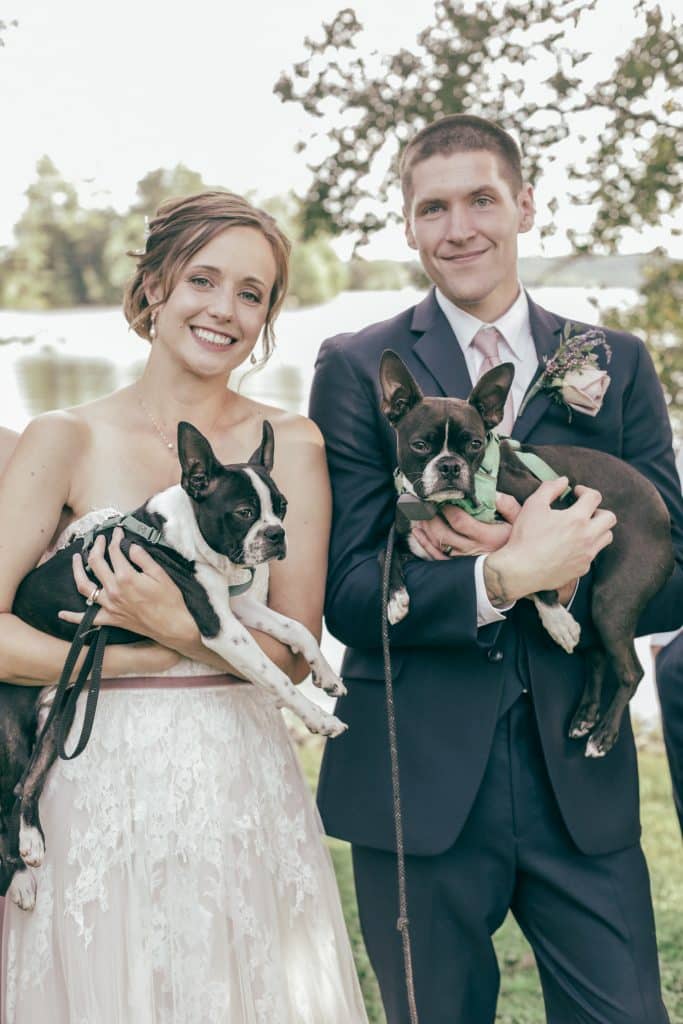 Alamoosook Lakeside Inn
Christian and Erin decided to have their dream wedding at Alamoosook lakeside inn in Orland, Maine. What a perfect day it turned out to be. This Maine lake wedding venue had a very homey feel with huge window panes looking out onto Alamoosook lake. This is a completely different vibe than shooting weddings in Portland Maine.
The best part about this wedding venue is it has everything you need in one spot. You can get ready privately, and have your ceremony and reception all in the same place while accommodating your friends and family as well. Alamoosook Lakeside inn is a hidden gem in Orland, Maine, it is down a long scenic dirt road with a gorgeous view of the lake. This wedding venue is one of the BEST in Maine!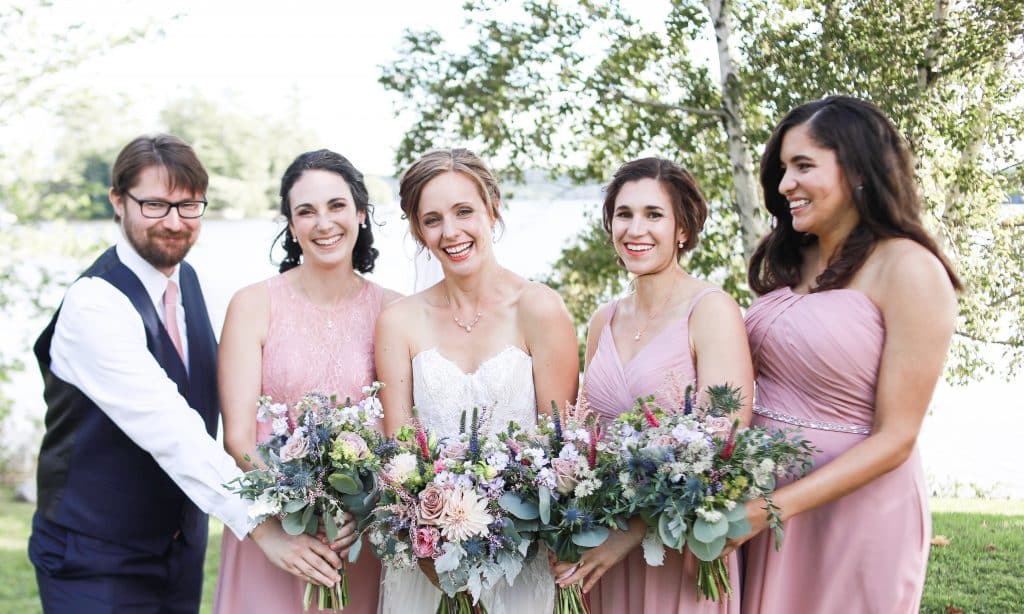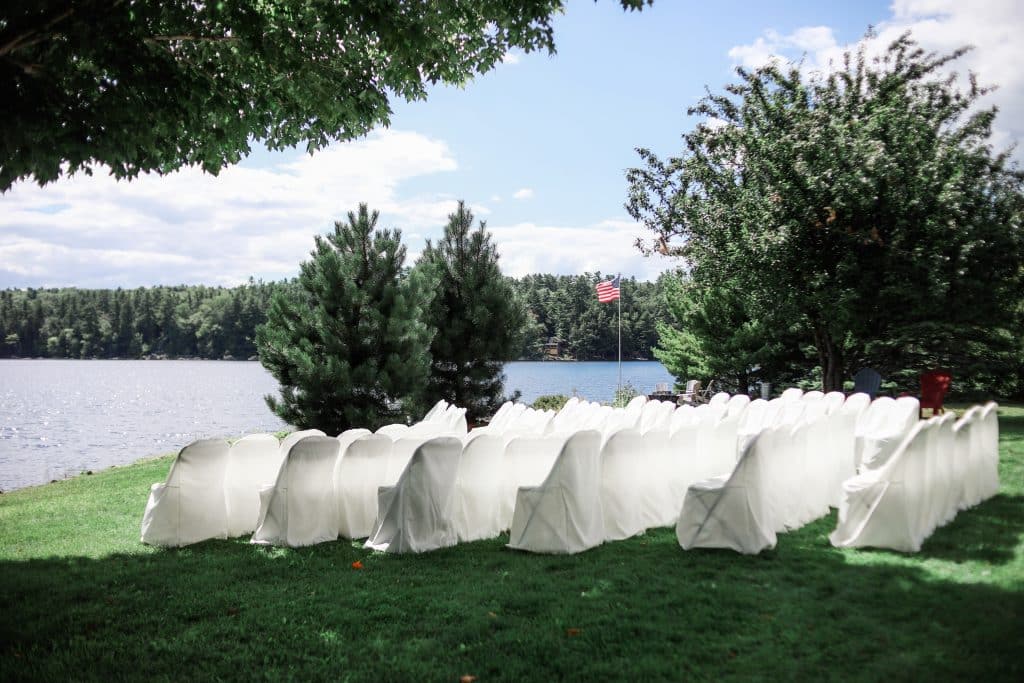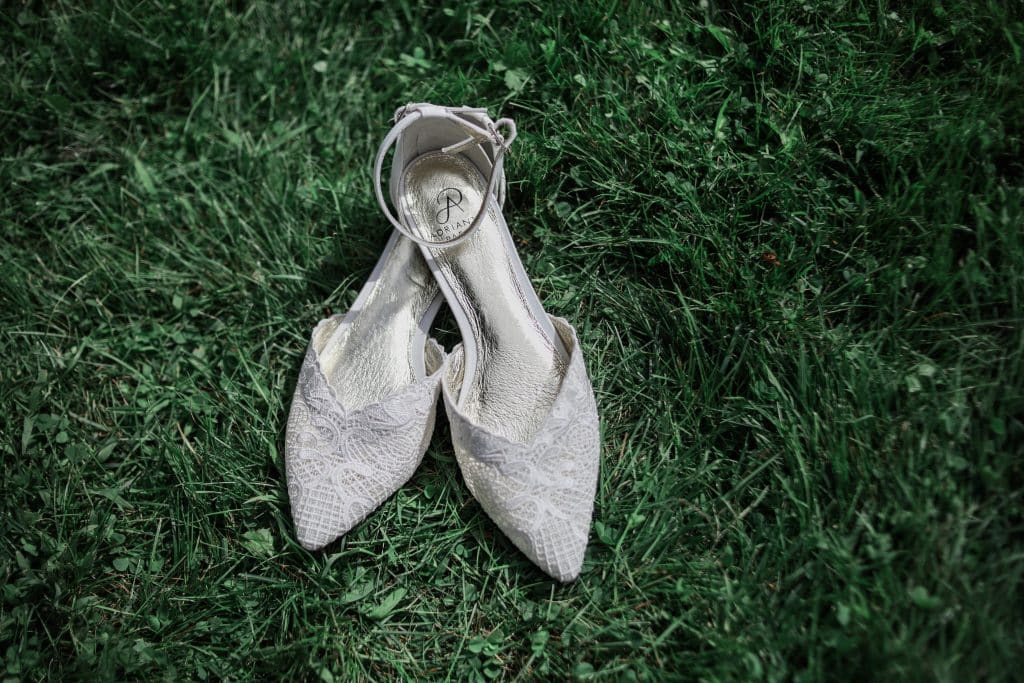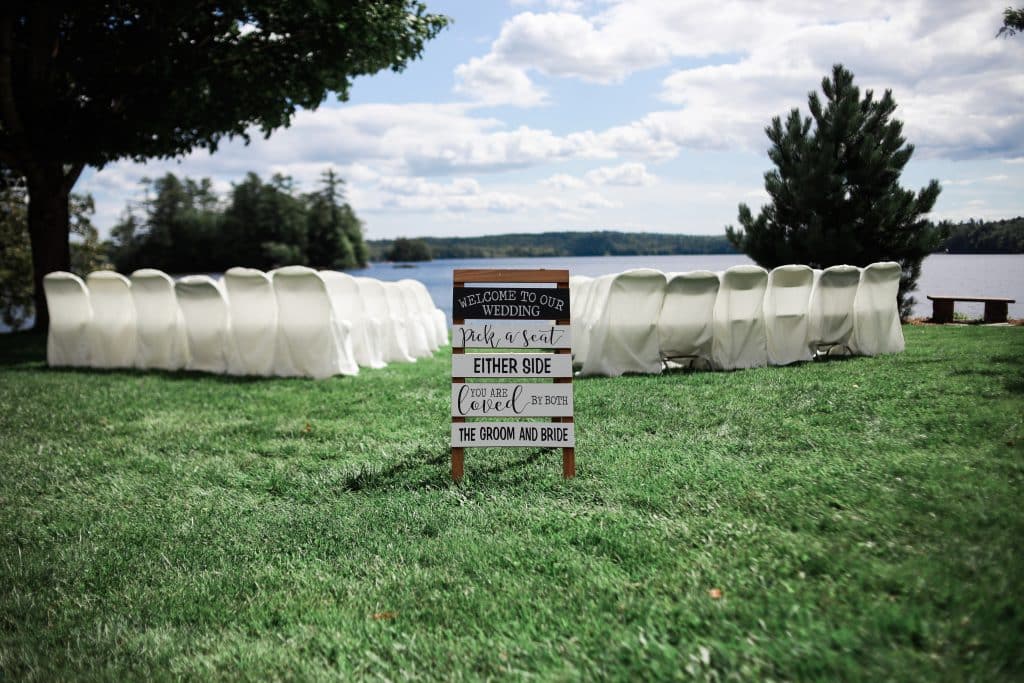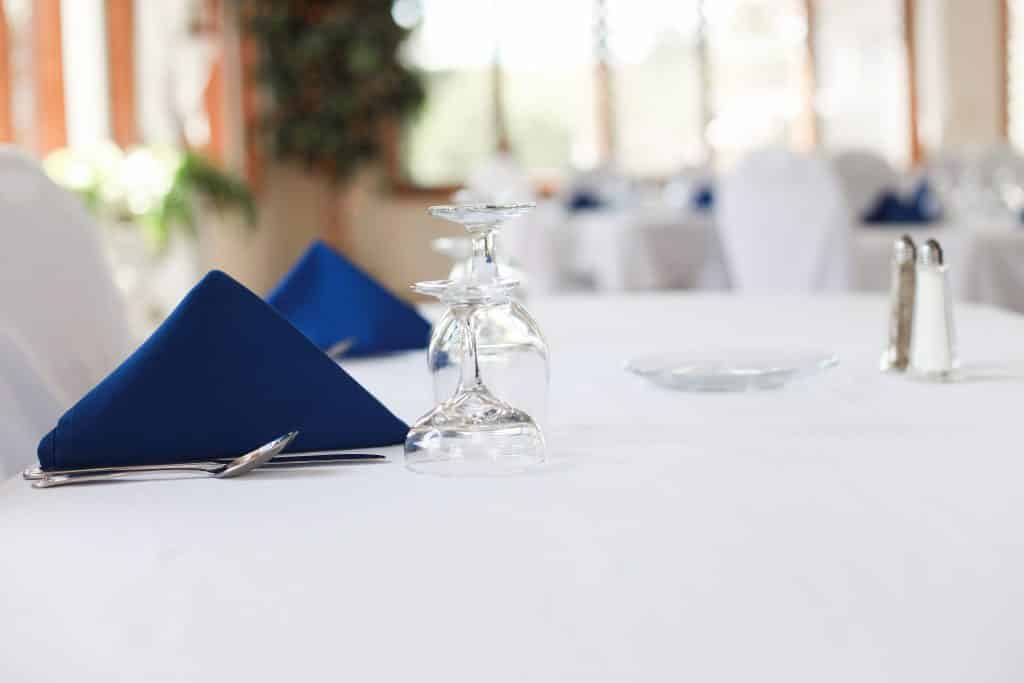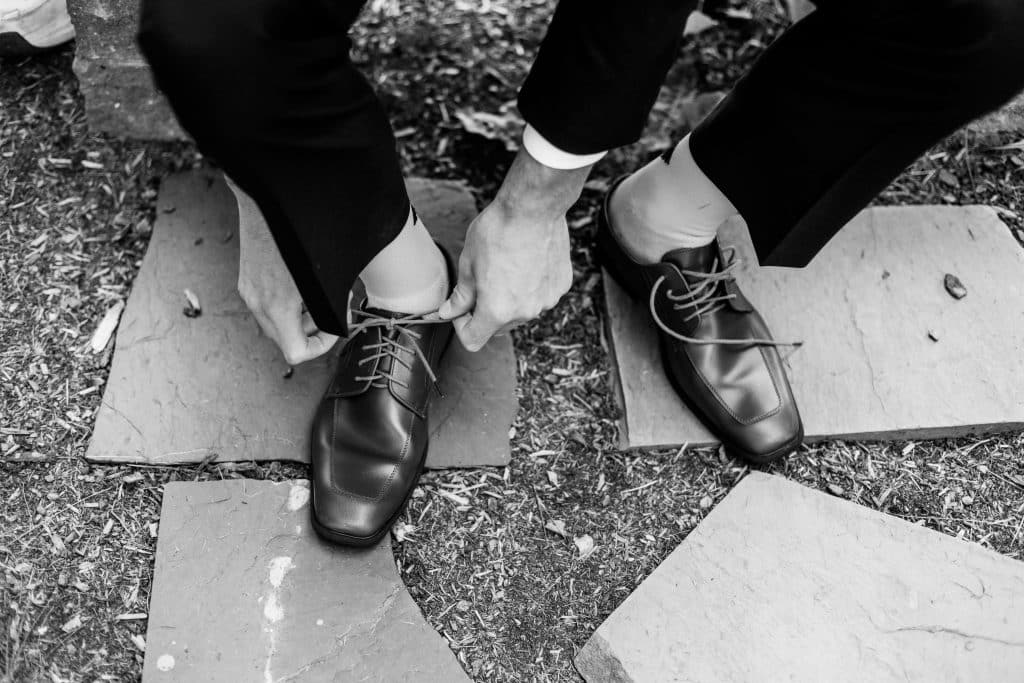 It was such an honor to be chosen to document one of the best days of their lives. The wedding was stunningly gorgeous from the greenery and sun to the stunning sunset at night. Christian and Erin, I wish you the best in your life together and can't wait to see you back for future family pictures in Maine.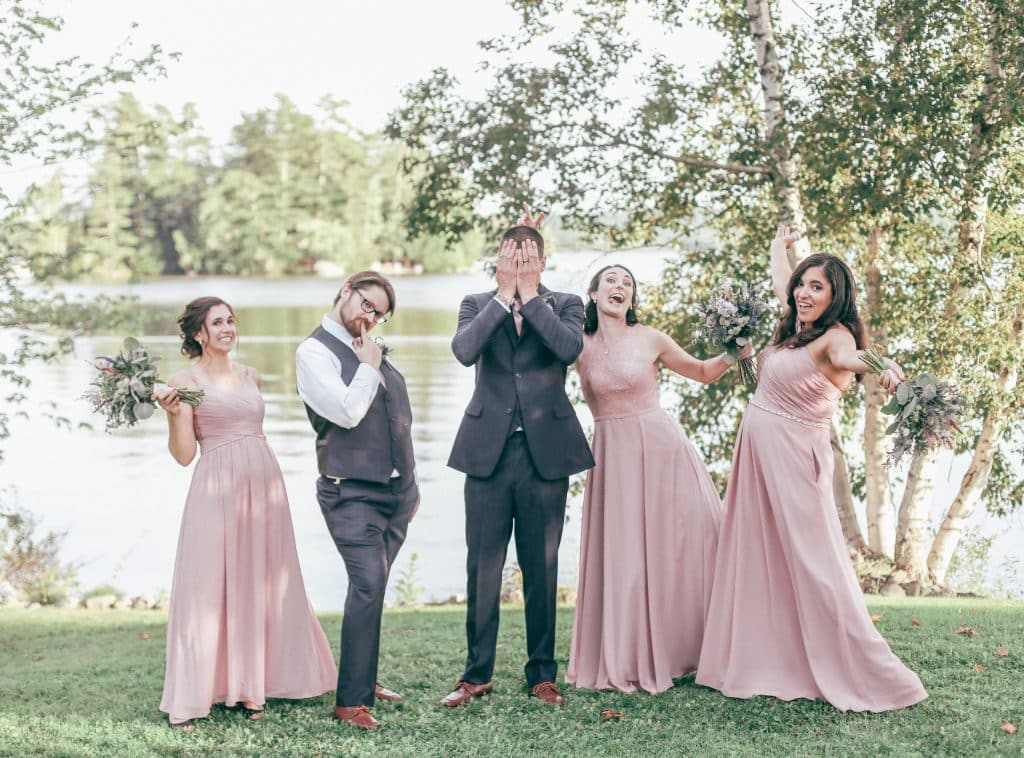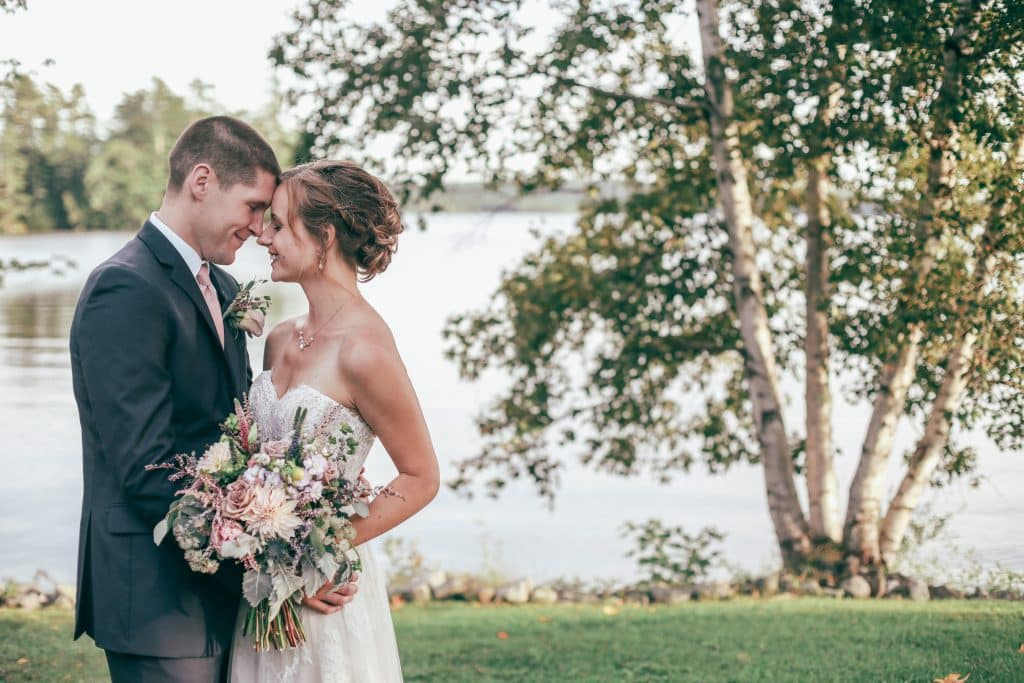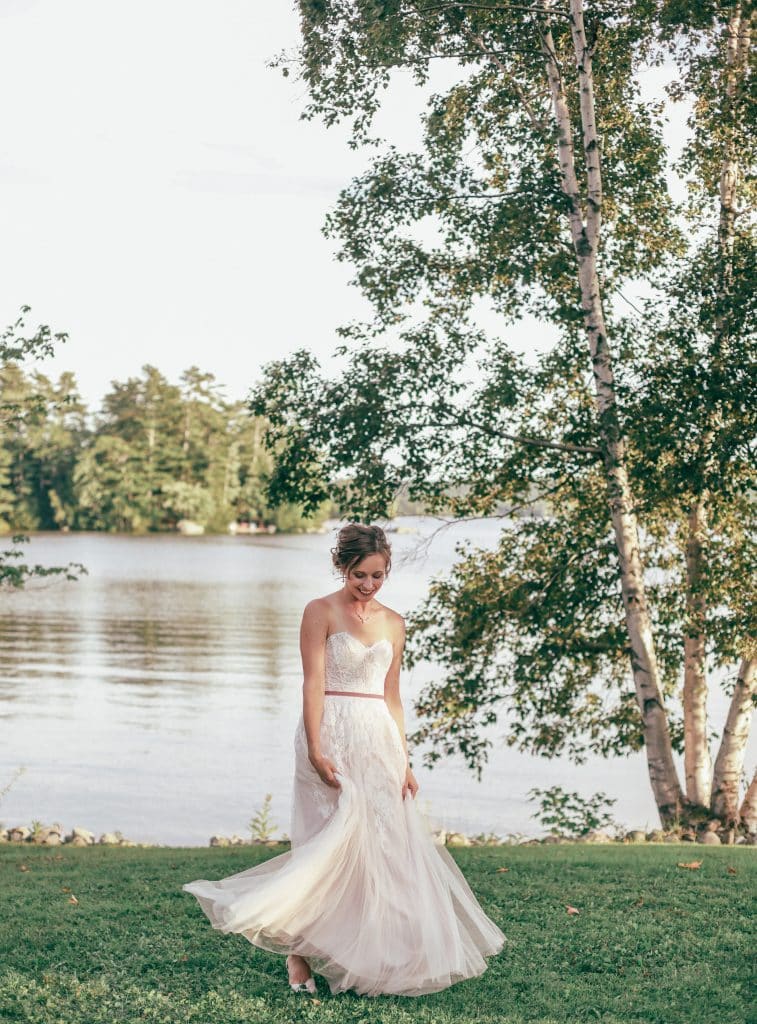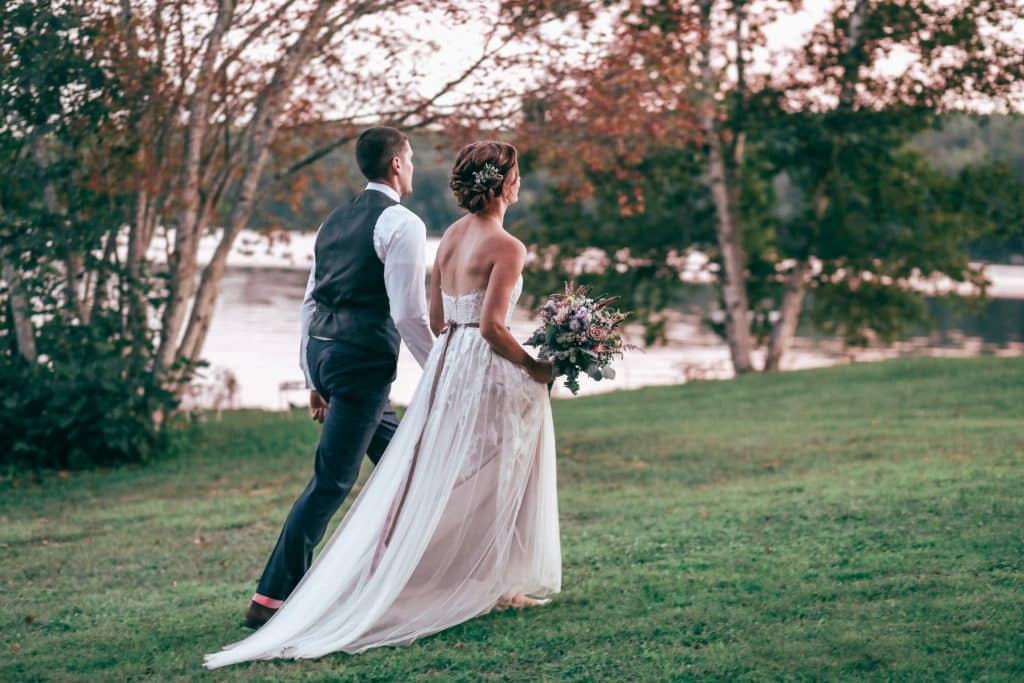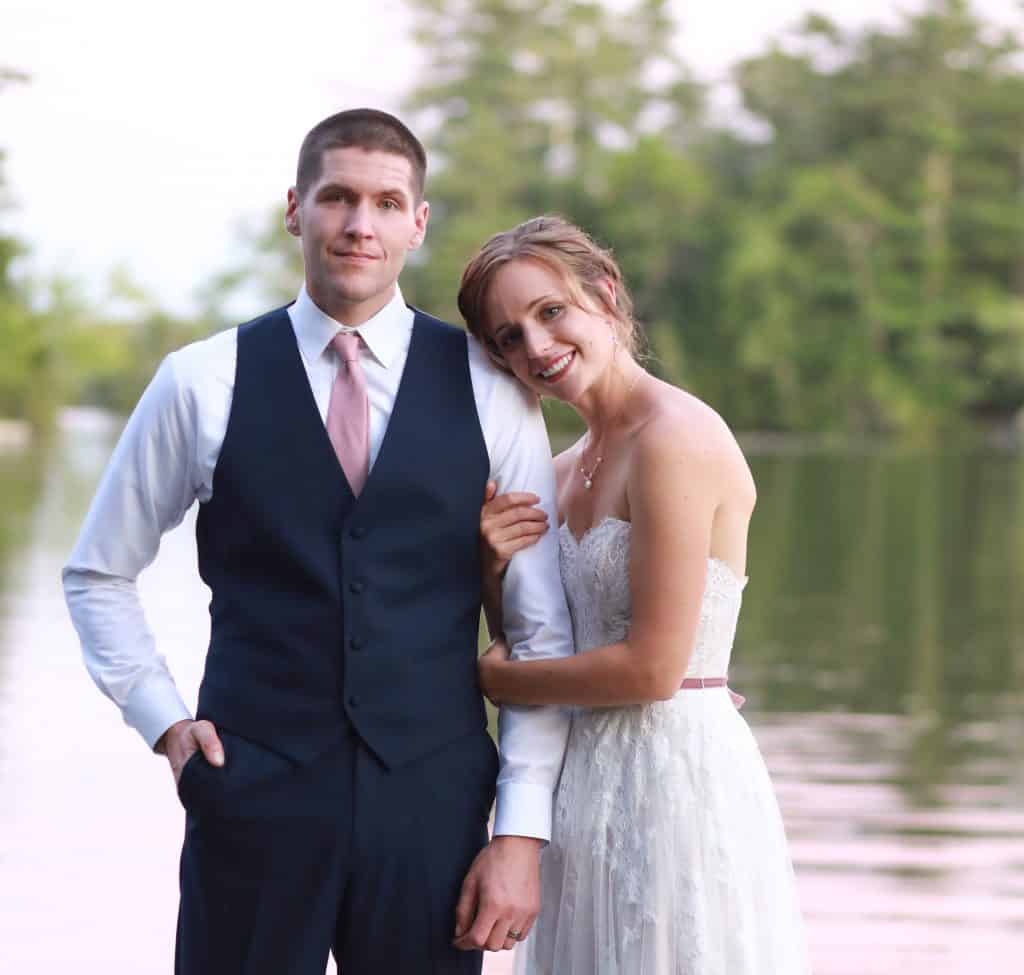 XOXO,
Catherine
*Alamoosook Lakeside Inn Wedding Vendor Credits*
The most beautiful flowers EVER- The Bud Connection
Stunning Bridal Dress and Grooms Attire- Henry's Bridal
Catering/Bartending– Alamoosook Lakeside Inn
Uniquely done Wedding Cake- Wedding Cake
Hair and Makeup- A Perfect Day
D.J- Ryan Seymor (Friend)
Bridesmaids Dresses- Azazie
Stationary- Hillary Graham