How They Met
Let me tell you the story from a Bar Harbor wedding photographer how these two fantastic people met. Kristina embarked on her adventure to the United States from the Ukraine to explore the world. She ended up finding the love of her life Daniel a handsome man in the coast guard.
After a long day at work Daniel decided to grab a few drinks to relax and there he met Kristina. A conversation sparked and so began their journey together.
Getting ready for the Acadia Wedding
Kristina and Daniel decided they wanted a quiet and quaint Bar Harbor Maine wedding with their closest family and friends. Daniel's mother and father worked hard to find the best location for them to unite together. Then they searched for the perfect wedding photographer in Bar Harbor, Maine to document the day. They found me as well as the most beautiful house overlooking the water with tall evergreen trees. This was the perfect place for them to get married. They hired me to photograph the wedding and had an officiant to join in on their special day. All the details were coming together.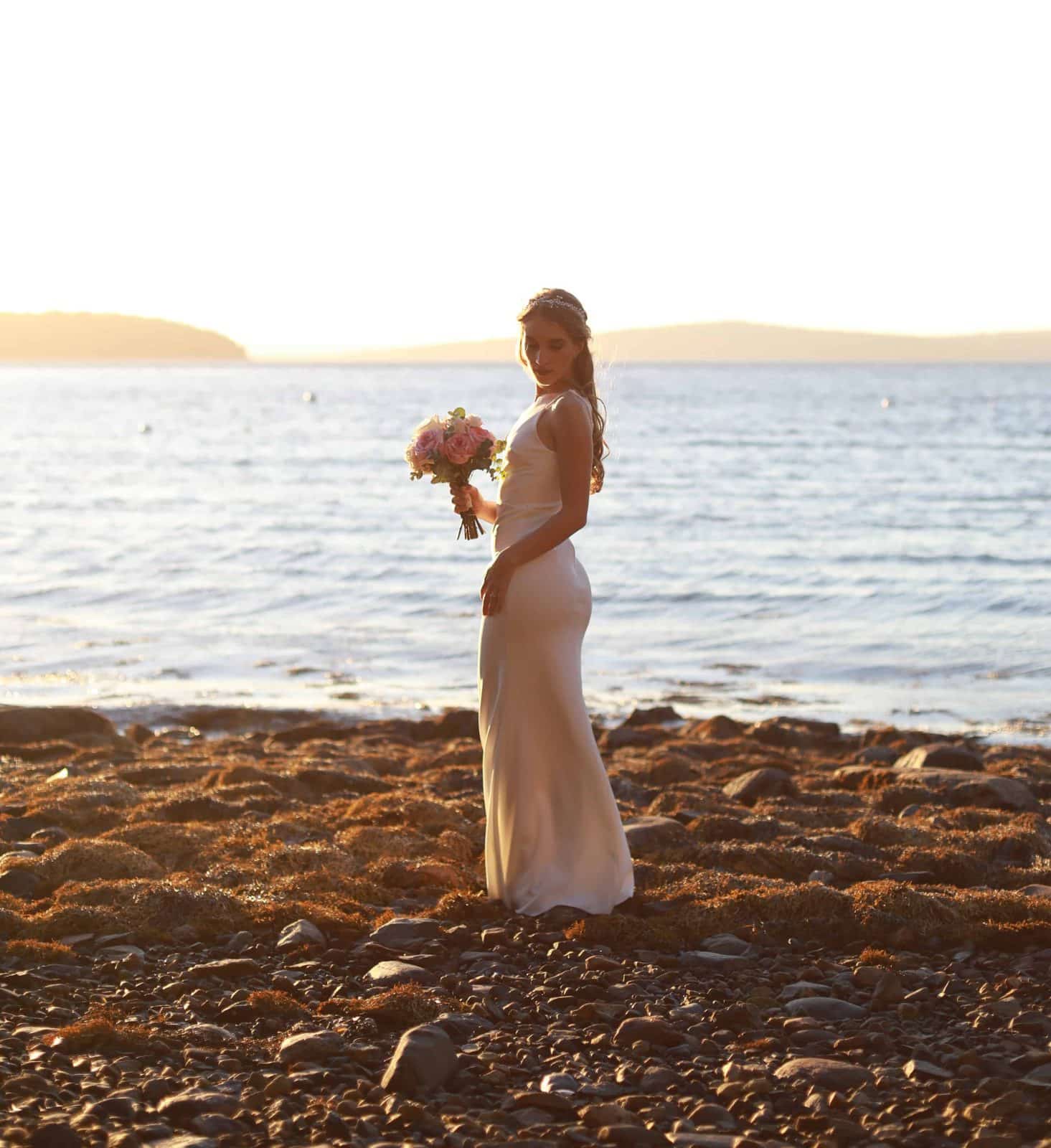 Meeting The Groom
On the day of the wedding in beautiful Bar Harbor Maine I walked up to this gorgeous house and met Daniel for the first time. I will never forget the look on his face as he began to tell me how excited he is to marry the love of his life. He had the look in his eyes of a man who found the woman of his dreams. This was the woman he will spend the rest of his life doing everything he can to make her happy, it was very evident.
Meeting Kristina
I walked downstairs to meet Kristina for the first time. Upon walking in I saw this beautiful breathtaking woman eagerly awaiting to see her future husband. She was equally nervous as she was excited. Kristina had some fantastic bridesmaids by her side uplifting her and supporting her on her new adventure. Ever since coming to Maine getting married in Bar Harbor and having a local wedding photographer document their day was her dream.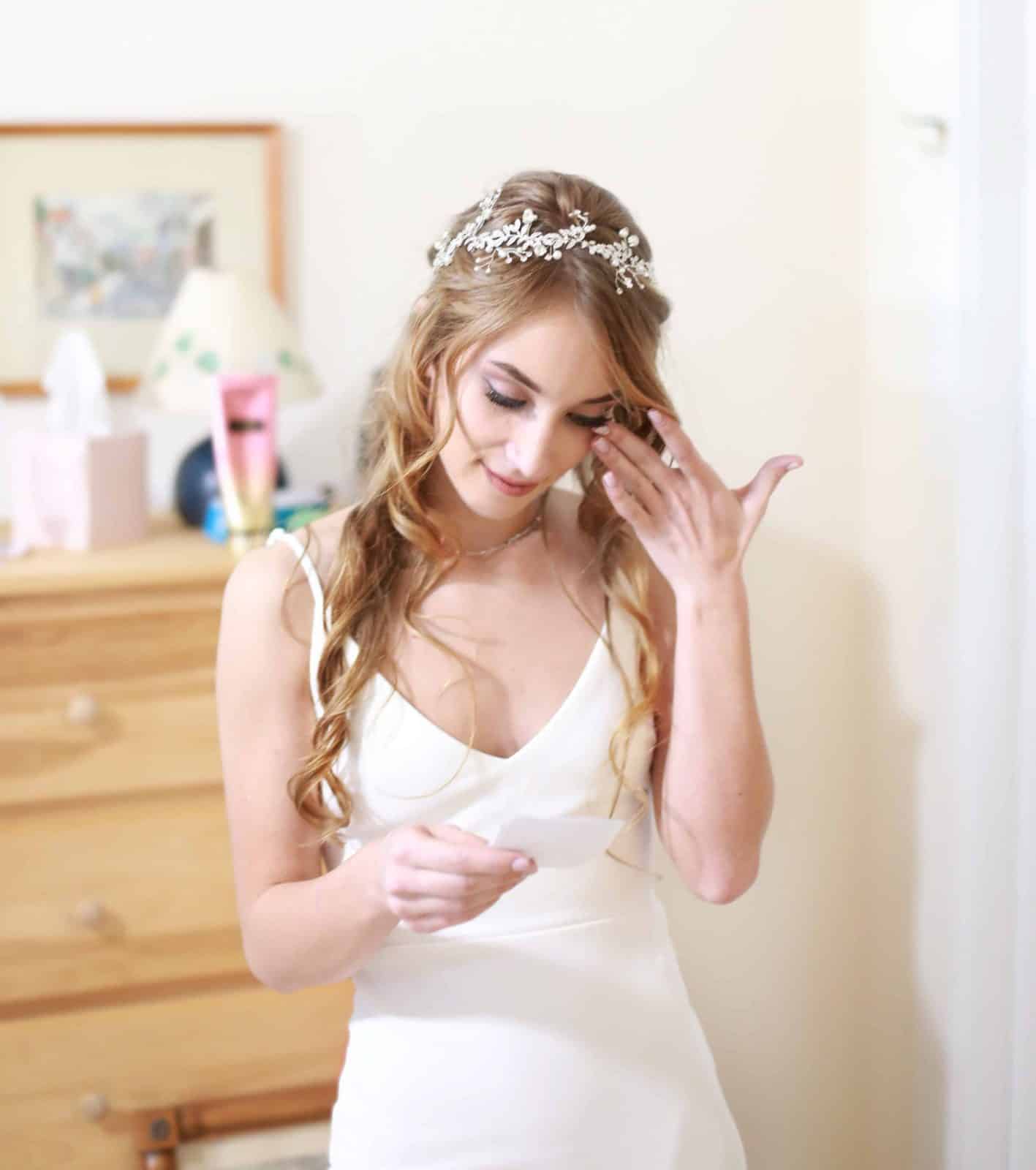 The Wedding
After documenting Kristina getting ready and Daniel eagerly awaiting the presence of his future bride, it was finally time for them to get married.
Kristina's beautiful Maid of Honor began her song as the doors opened and Kristina was escorted to her future husband. Daniel was waiting eagerly but when he saw his bride for the first time and all his nervousness disappeared. Once Kristina approached love was in their eyes. The ceremony continued, they said their "I do's" and were finally able to kiss for the first time as man and wife.
Their Love
Once their ceremony was over we were able to sneak away and take some pictures of the two of them. During this time their love and passion showed through naturally. We walked to a private beach overlooking the trees and the gorgeous water with a stunning setting sun, what more can you ask for. This sight was stunning and the love this coupled showed was an example for all other couples in love. Their love is true and pure and I wish them eternal happiness on their adventure together.
bride and groom walking on the beach, sunset, blue ocean bride and groom getting married in Bar Harbor Maine on the ocean, kissing Bride and groom embraced in a hug on the beach overlooking the oceanbride and groom hugging eachother on the beach overlooking the ocean
XOXO,
Catherine
Let's book your wedding today!