Planning your wedding can be a daunting task, especially when it comes to deciding on what kind of food you want.
Luckily, Maine has plenty of catering companies that offer appetizers, buffets, or plated dinners, so there's something for everyone!
I've compiled a list of 10 Maine wedding caterers and what they offer. Hopefully, this list will help you decide which one is right for your big day and check 'caterer' off your wedding to-do list! If you are unsure of what to expect as far as cost, see my guide on the average costs for a Maine wedding.
---
Wedding Catering in Maine
Maine is known for its delicious seafood, so it's no surprise that many caterers in the state offer lobster as an option. In fact, you can find a ton of different lobster dishes from Maine caterers.
Lobster is not the only seafood item offered by Maine wedding caterers! Some also offer bacon-wrapped scallops and mussels as appetizers or entrees. Other popular choices include shrimp, scallops, clams, oysters, salmon, and more.
For those who want something other than seafood, there are plenty of options! You can find chicken and steak at many caterers in Maine. Some even offer salads as an appetizer or side dishes for your meal.
As with any wedding catering service you're looking into, it's important to ask about their food allergy policies.
Also, it is important to know where your guests will be eating. Check out some tent rental companies in Maine to see what they offer.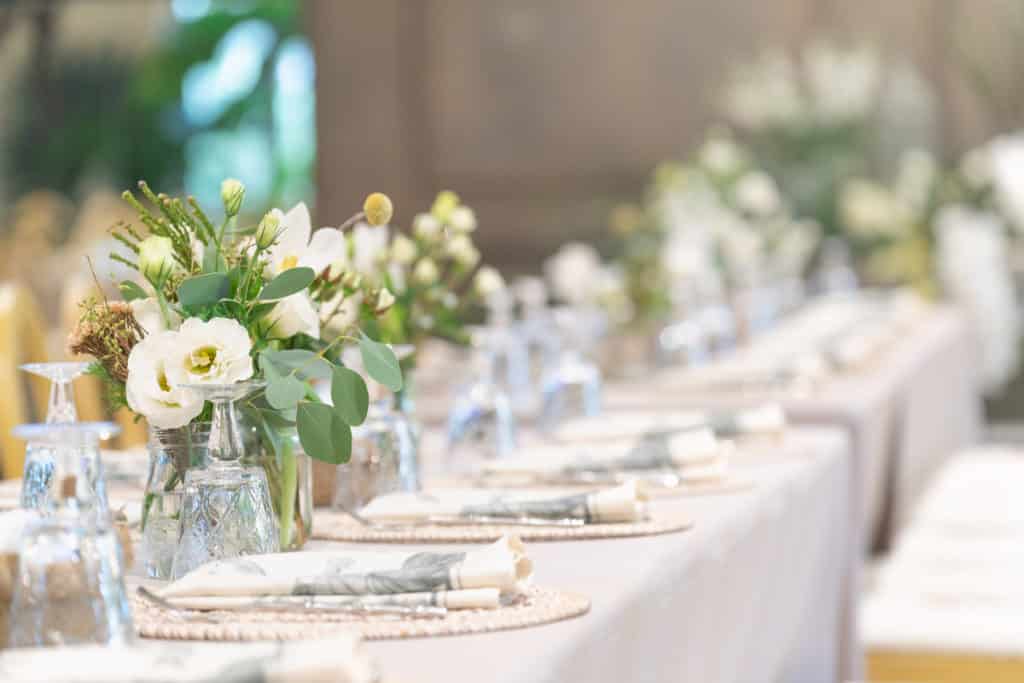 ---
5 Wedding Catering Companies in Maine to Consider
Now that you know what kind of delicious food wedding caterers in Maine offer, check out our list below to see which ones might be right for your big day!
111 Maine – Topsham, ME
111 Maine offers restaurant-quality appetizers, plated dinners, and desserts. They also have a full bar service with beer and wine choices included in the price!
There are several seafood options on the menu including an oyster station where you can pick your own shucked oysters to go along with horseradish sauces for dipping.
There are also chicken and steak dinners. This caterer is great if you want delicious cuisine and a little bit of everything! Also, don't forget to pair this caterer with one of the best Maine wedding venues for an optimal experience!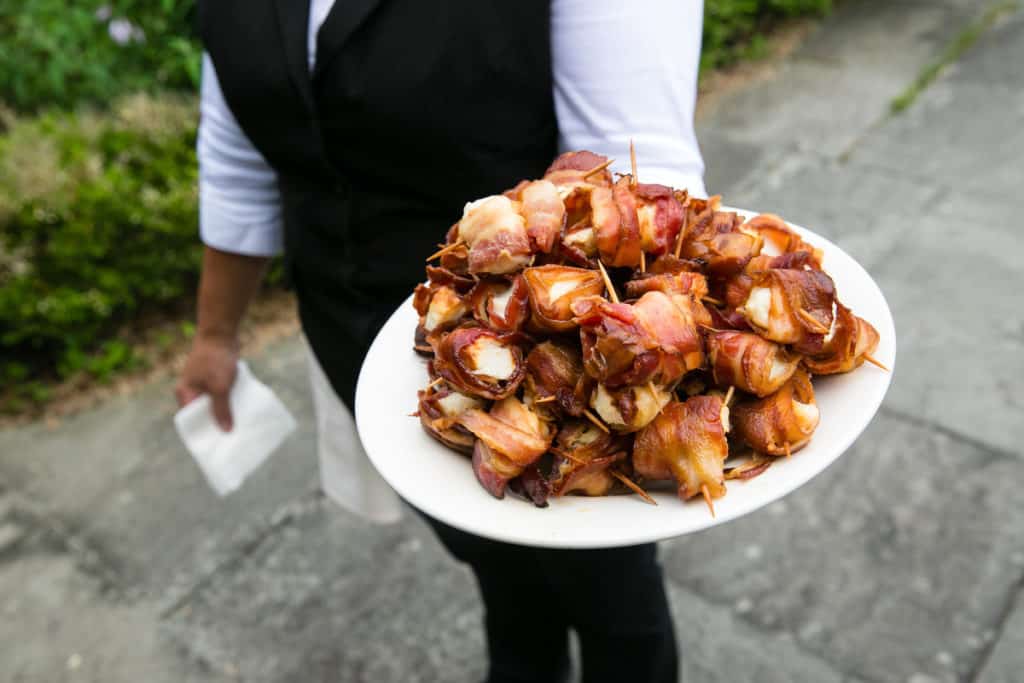 Bar Harbor Catering Company – Bar Harbor, Maine
Bar Harbor Catering Company in Bar Harbor, Maine is a full-service catering and event planning company. As I shoot weddings in Bar Harbor often, I get to experience all the different caterers.
These guys specialize in weddings and spend time getting to know their clients to create a unique experience.
Bar Harbor Catering Company is committed to quality ingredients and uses local organic produce whenever possible, sourcing sustainable ingredients from local farms.
They are also committed to creating a memorable event for their customers, and it shows in the service they provide.
The staff at Bar Harbor Catering Company prides themselves on offering exceptional customer service while working together as part of a team toward shared goals of excellence for each client's special day or occasion.
Trillium Caterers – Belfast, Maine
Trillium Caterers in Belfast, Maine offers different types of plates and platters for weddings. They have a variety of seafood hors d'oeuvres and entrees. You can even get a lobster and shrimp boil platter!
If you're looking for something other than seafood, they also offer chicken and steak as well. For those with dietary restrictions, Trillium will be able to accommodate.
Their bar service includes beer, wine, and other hard alcohol options. They also offer desserts like wedding cakes made by their pastry chef!
Laura Cabot Catering – Waldoboro, Maine
Laura Cabot Catering in Waldoboro, Maine is a full-service catering company. They provide plated meals as well as passed appetizers for weddings.
For those who want something other than seafood or chicken/steak options, Laura Cabot also offers salads and vegetarian dishes!
While set menus are available, Laura tends to customize each catering event based on the wants and needs of the wedding couple.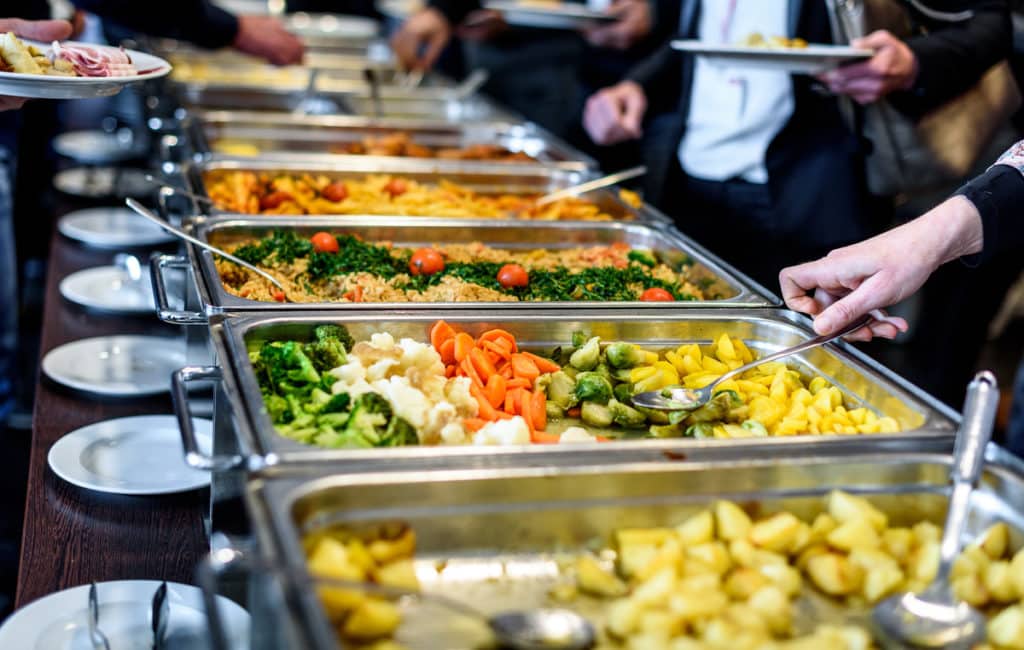 Pete's Pig Catering & Barbeque – Waterville, ME
Pete's Pig Catering & Barbeque in Waterville, Maine offers a variety of barbecue options for weddings. They can even do family-style dinners!
Barbeque isn't the only thing this caterer offers though! Steaks, seafood, and even vegetarian options are available by request.
Pete's Pig Catering & Barbeque offers full-service wedding catering Maine, so they can help you plan or coordinate your entire wedding! They will set up your reception and work with the other vendors you have.
---
5 Portland Maine Wedding Caterers Worth Considering
The last 5 caterers we will be highlighting are all based in Portland Maine where I shoot tons of wedding videography:
Fire and Company – Portland, ME
Fire and Company in Portland, Maine specializing in wood-fired catering for weddings. Their food is delicious and locally sourced.
They provide a variety of catering options including appetizers, plated dinners, desserts, and even family-style meals! There are a plethora of grilled options or wood-fired pizza if that is what gets you excited!
Their bar service includes wines from around the world as well as craft beers. They can also do a full open bar if that is your vision of a southern Maine wedding.
Black Tie Company – Portland, ME
Black Tie Company in Portland, Maine is a full-service catering company taking care of your special occasions. They offer custom menus and can accommodate food allergies/dietary restrictions as well!
This caterer customizes their services for each and every event depending on the season, tastes, or style of the catered event.
They also have vegetarian dishes for those looking for a non-seafood or meat option.
The staff at Black Tie Company makes sure to make their clients feel special and taken care of, making each event stylish yet comfortable which is why having your Portland Maine wedding photographer there to capture it all is important!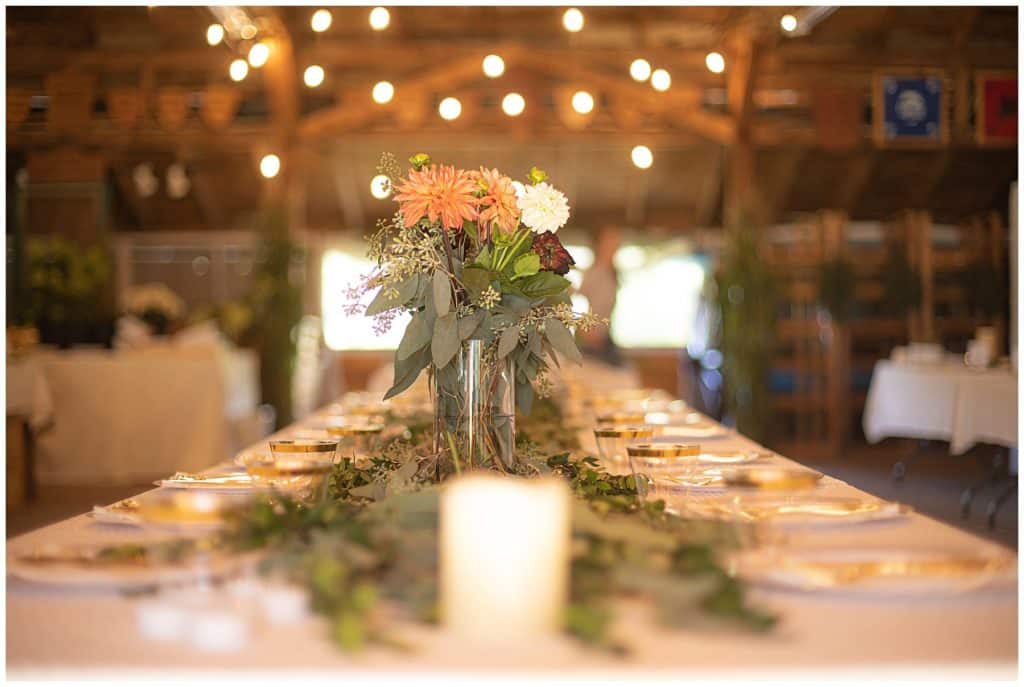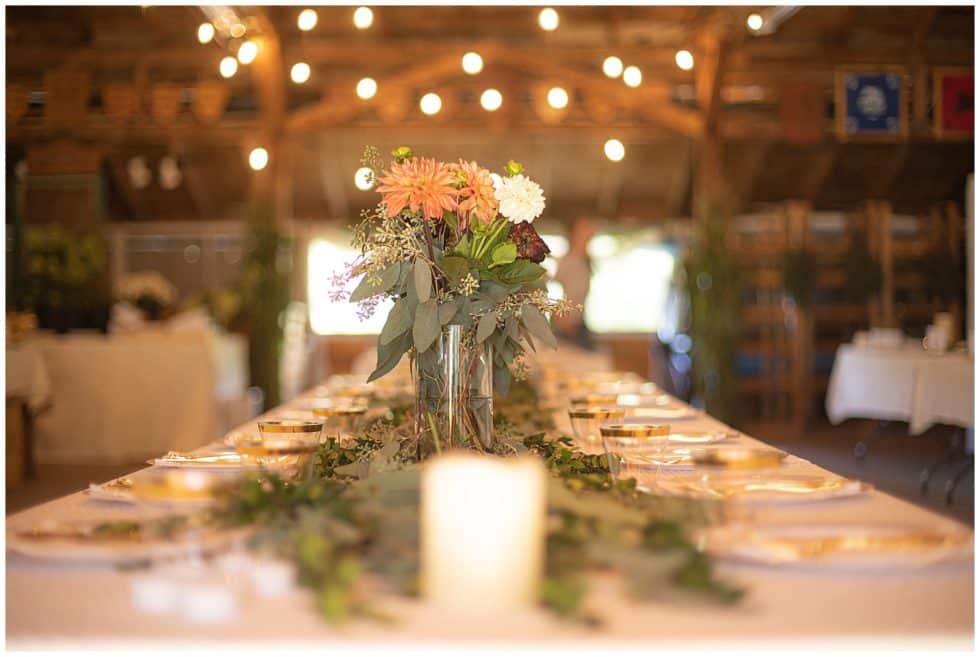 Delicious Thymes Catering – Portland, ME
Delicious Thyme Catering in Portland, Maine offers custom menus that are tailored to each couple's individual tastes.
They have a variety of seafood dishes as well as vegetarian options if you want something other than fish or meat! When putting together their menu for your wedding, they will work with the season and what is freshest at the time.
For their beverage service, Delicious Thymes offers custom wine pairings to go along with the delicious food they are serving! They have never served the same menu twice!
Big Tree Catering – Portland, ME
Big Tree Catering is the perfect option for those looking for custom menus, cocktails, and an experience, unlike anything their guests have seen before.
They have custom menus based on your preferences and tastes, as well as a beverage package that includes custom cocktails.
Their full-service catered events include everything from the first hello to the last goodbye! They can even help with organizing or coordinating other vendors you may be working with for your wedding day.
Pair Big Tree Catering up with one of Portland's Best wedding venues for an optimal experience!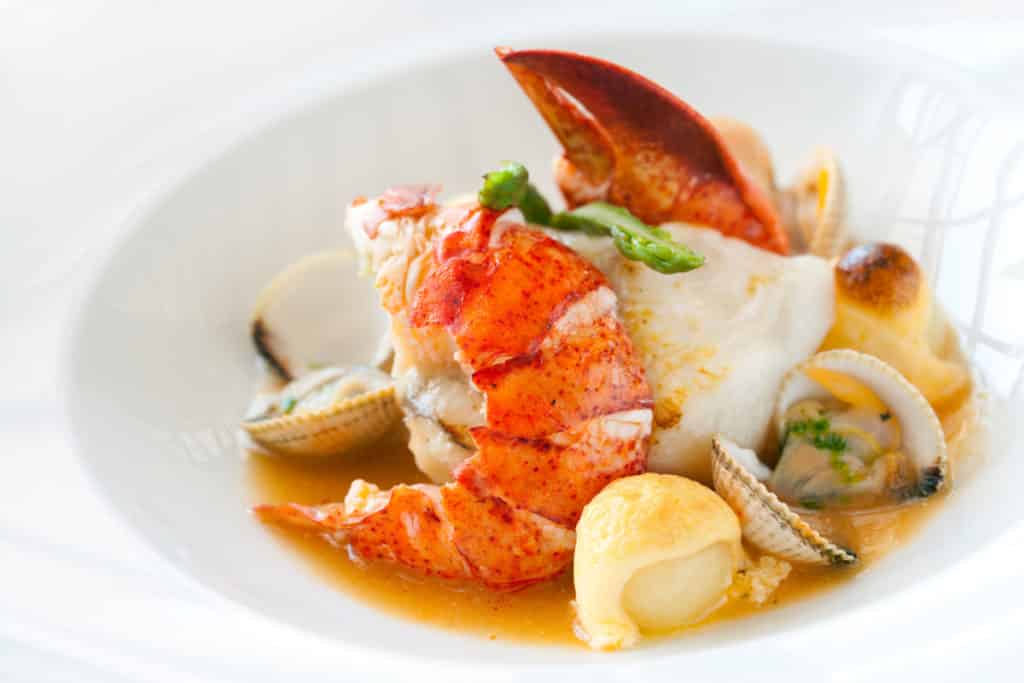 The Maine Lobster Bake Co. – Portland, ME
The Maine Lobster Bake Co. in South Portland, Maine offers custom menu options which means they will work with you to come up with a meal that is perfect for your big day!
They offer plated and family-style lobster dinners as well as passed hors d'oeuvres/apps during cocktail hour or at the reception. Their dishes can be customized and crafted with seasonal ingredients.
Their custom beverage service includes containers, mixers, and garnishes for cocktails as well as wine pairing recommendations!
Just picture a traditional lobster feast at one of these Maine barn wedding venues!
---
Conclusion
With so many custom options and unique offerings, you will find the perfect Maine catering service for your wedding. Whether it is a full-service caterer, a traditional Maine lobster bake, or wood-fired pizza that gets you excited, Maine has plenty of amazing caterers to offer!
What did you think of these companies? Let me know if there is anything else I can do to help make planning your day even more special!
Don't forget that booking your wedding photographer and videographer early is important too! Many of the best dates for weddings get filled up quickly!