The time leading up to your wedding is a special time that some women look forward to all their lives. However, it's important to remember self-care and confidence building during this significant life period.
That's why Taylor decided to get her own bridal boudoir photo shoot with me as an extra way of celebrating her beauty and the journey she has made to reach such a day!
Taylor found comfort in front of the camera at our exclusive bridal boudoir photoshoot in Maine, feeling confident on the inside and looking breathtakingly beautiful on the outside.
She gracefully moved through pin-up poses, highlighted by dreamy light and airy photos that caught every captivating moment.
Come follow along with Taylor's captivationg pre-wedding gift photographed 'Maine' style – I think you'll be just as inspired as I am!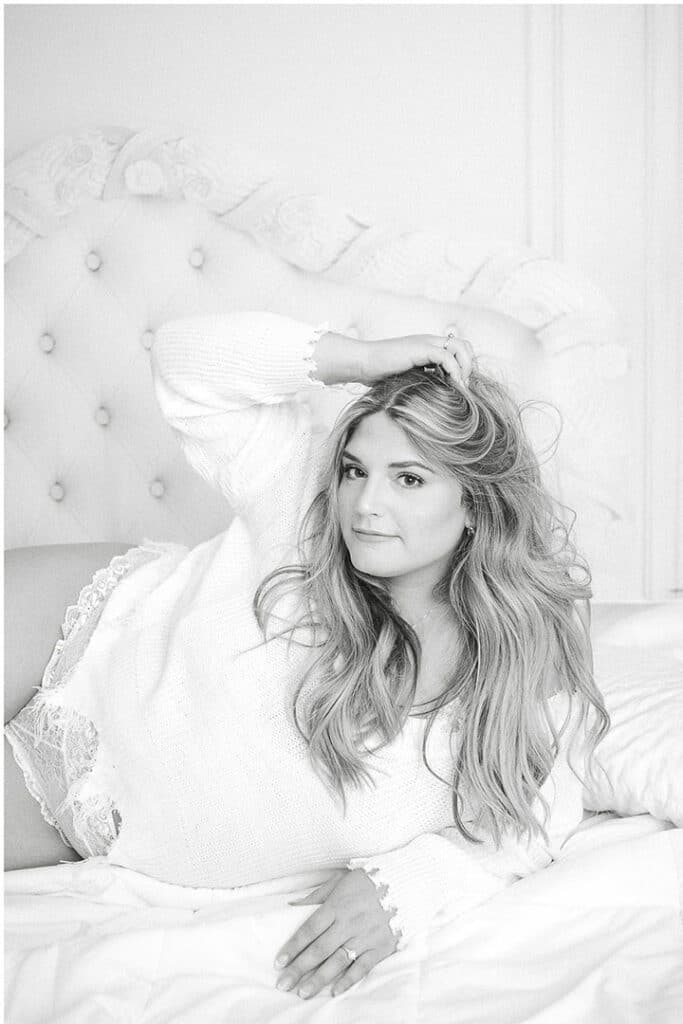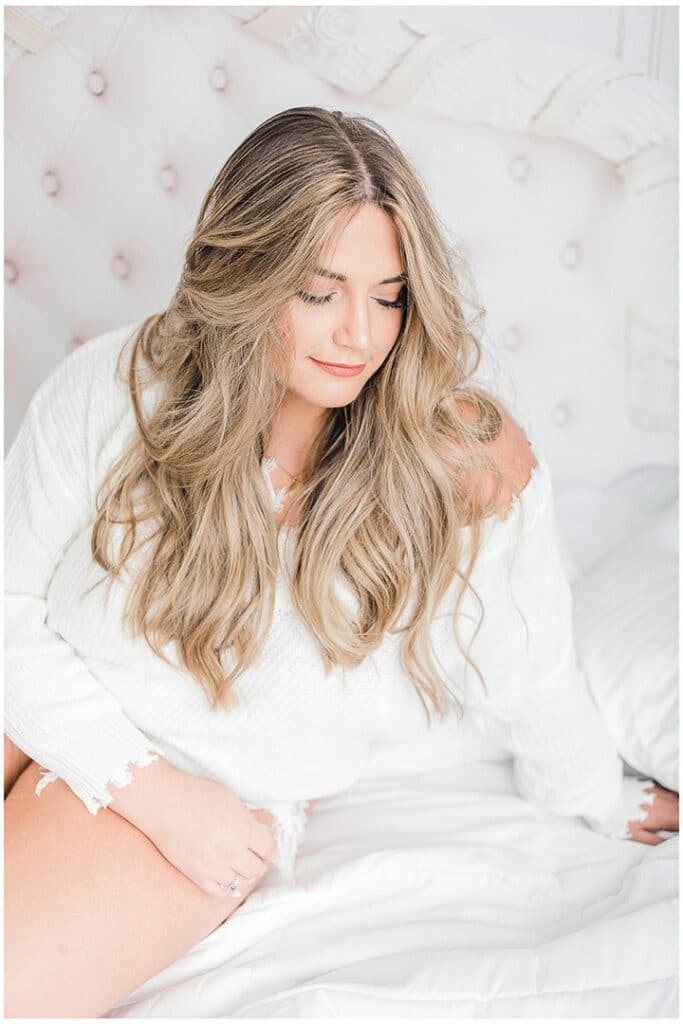 Introducing Taylor and her Bridal Boudoir Shoot in Maine
Meet Taylor – a breathtaking bride-to-be whose bridal boudoir shoot in Maine will take your breath away! Captured by me at my home studio, her photos showcase her beauty while exuding timeless elegance and sophistication.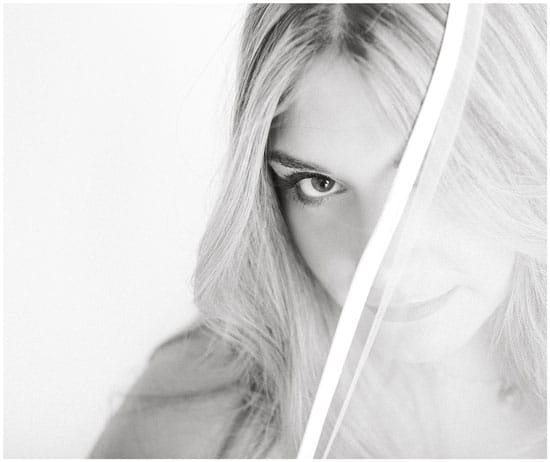 Her captivating poses and effortless grace are highlighted through a mix of light, airy pin-up style shots, and dramatic black and white images.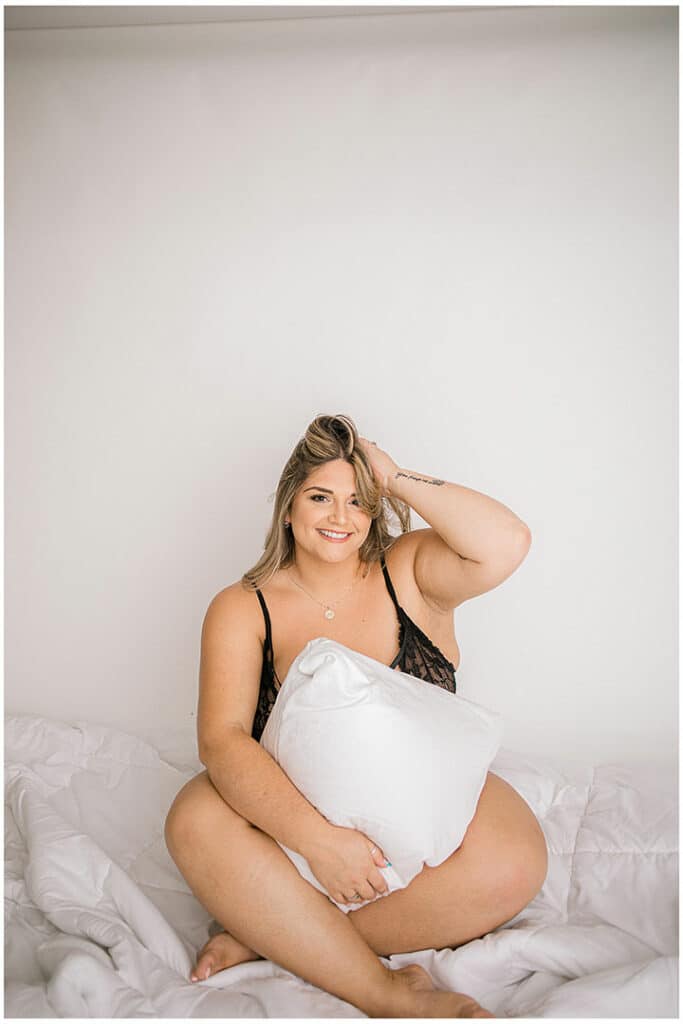 Exploring the Luxury Light & Airy Pin-Up Style
If you're looking for a Maine boudoir photographer to capture the elegance and glamour of a unique shoot, then look no further.
Taylor recently ventured to my boudoir studio in Vassalboro, Maine, where we explored the luxury light & airy pin-up style, creating stunning portraiture with both black and white and color photos that brought out her true beauty.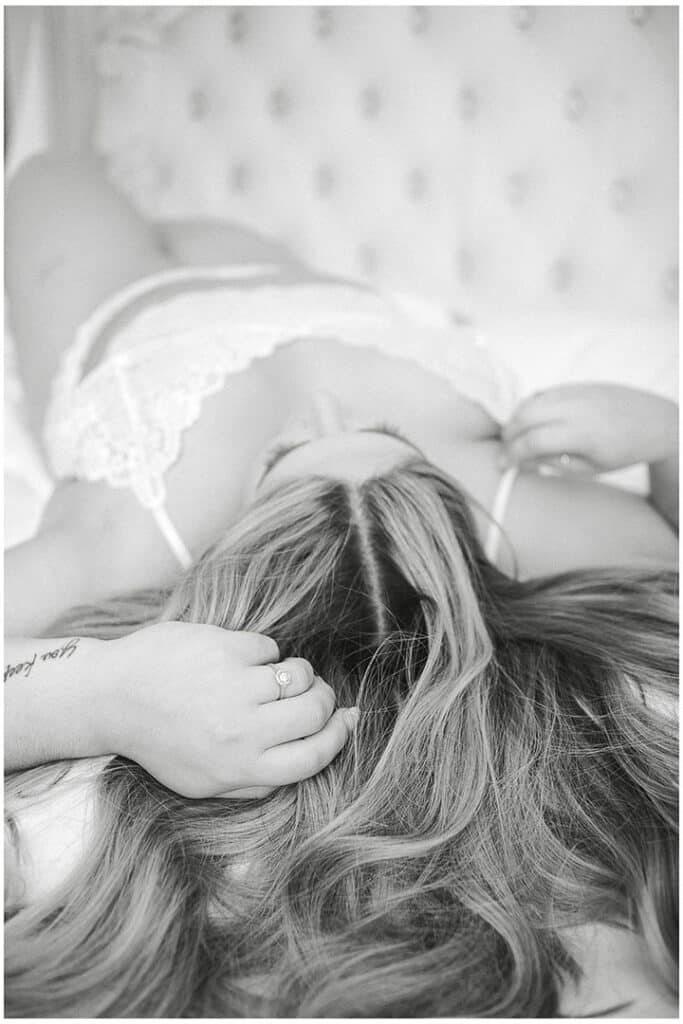 With a combination of femininity, gracefulness, and confidence, Taylor was able to absolutely nail this classic style- Read more about boudoir styles.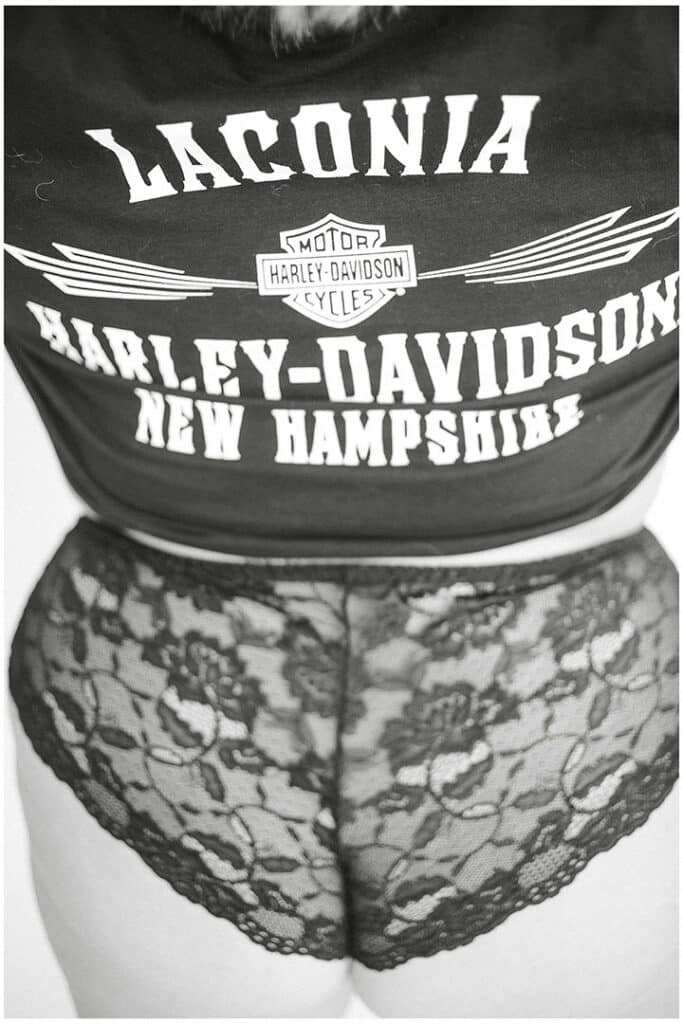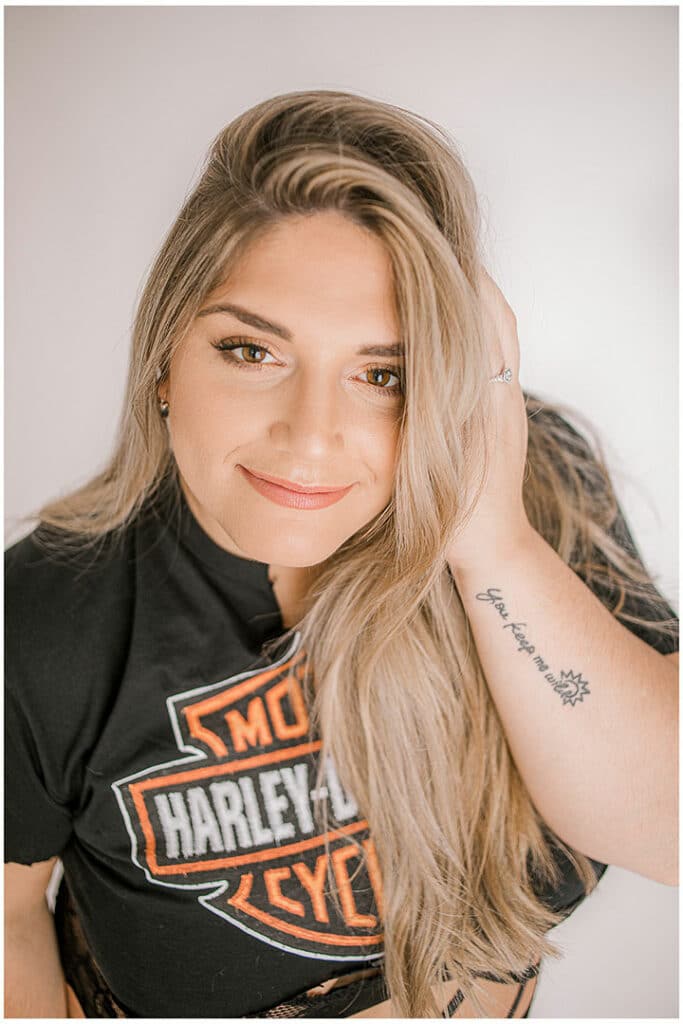 At the End of the Day
Boudoir wedding shoots are a great way to celebrate your beauty and self-confidence. Taylor's photoshoot in Maine was no exception – she gracefully moved through poses, capturing her femininity and confidence on camera.
From black & white shots to color images that highlighted every captivating moment, this bridal boudoir session is the perfect example of luxury light & airy photography at its finest!
Are you looking to celebrate your beauty and self-confidence with a boudoir wedding shoot of your own? Look no further than my exclusive studio in Vassalboro, Maine! As an experienced photographer, I specialize in creating stunning portraiture that highlights femininity and gracefulness. Contact me today!