Who doesn't love a good destination proposal story? And this one is special to me because it occurred in my home state of Maine.
Demetrius surprised his girlfriend Rylee with a trip to Rockland, Maine – and he also secretly planned to propose during the trip. Talk about a grand gesture!
Keep reading to see how it all unfolded…
What is a Destination Proposal?
A destination proposal is a creative way to ask your partner for their hand in marriage. It involves planning a memorable trip – usually somewhere with sentimental value – and culminating it with the big question!
Demetrius & Rylee's Story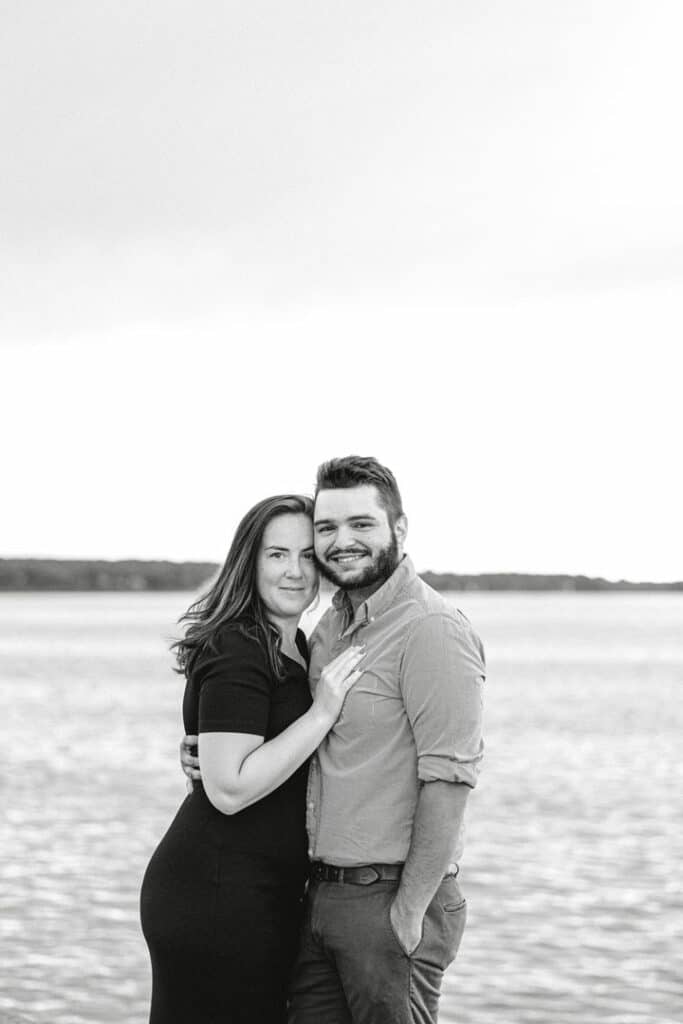 Talk about a romantic surprise weekend! Demetrius planned the perfect getaway surprise for his girlfriend Rylee by proposing in one of Maine's most beautiful spots, Rockland.
From its artsy downtown feel to its picturesque breakwater lighthouse, this town is everything you'd expect it to be and more.
The couple stayed at Samoset Resort and made lifelong memories that Rylee will never forget. It shows that location can be as powerful as words when declaring love.
As An Engagement Photographer…
As a Maine engagement photographer, I know that proposal season is one of the most joyous times of the year!
Working with couples to capture what will likely be the start of their forever together is an honor, and this surprise destination proposal in Rockland, Maine, was no different.
Demetrius knew precisely what his partner Rylee deserved: an intimate moment celebrating their love for each other on Rockalnd's Breakwater. From planning to executing it, he made sure he created the perfect moment for them to share – and I believe we captured those emotions perfectly!
The Surprise Destination Proposal
When she stepped foot in Rockland, Maine, Rylee felt something big was about to happen. Little did she know that Demetrius had a different plan in mind as he took her on a romantic stroll to the famous Rockland Breakwater Lighthouse.
Just as they were about halfway across the Breakwater, Demetrius got down on one knee and gave Rylee the surprise of a lifetime – an unforgettable destination proposal!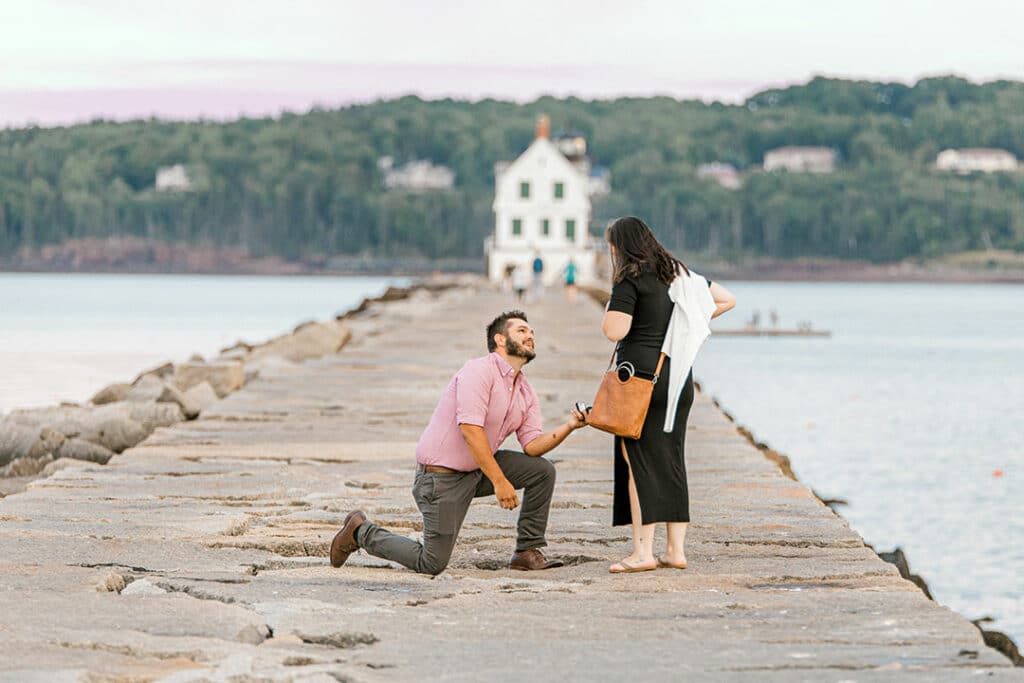 She couldn't believe it, and I was lucky to capture this unforgettable moment.
To top it all off, Rylee realized she was surrounded by her closest family members and friends (and even her beloved dogs!). Her overwhelming joy and excitement were simply contagious!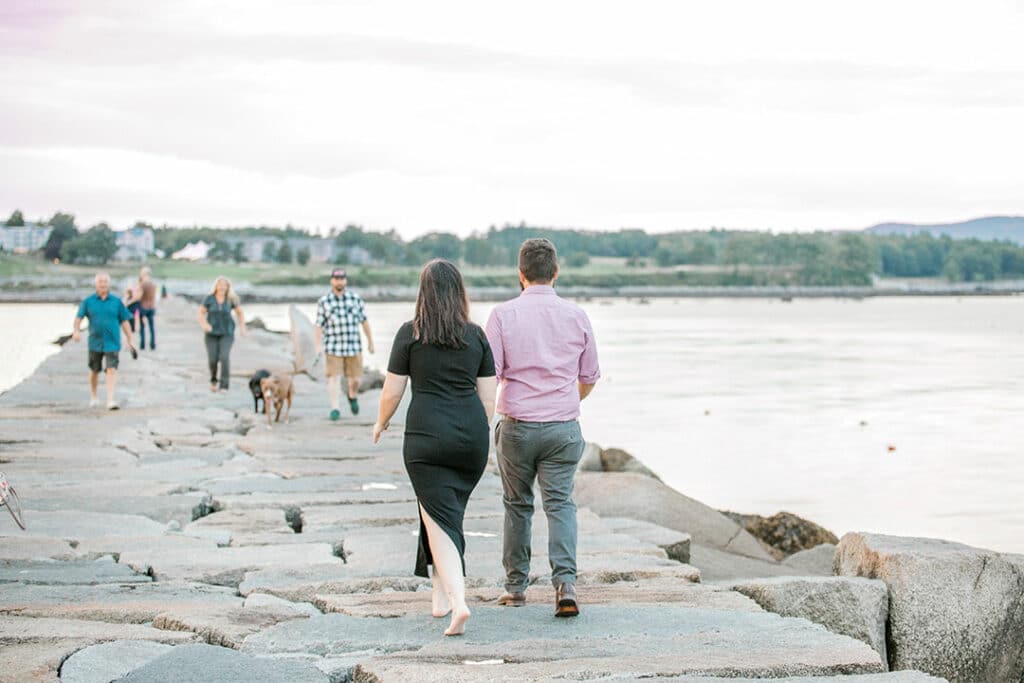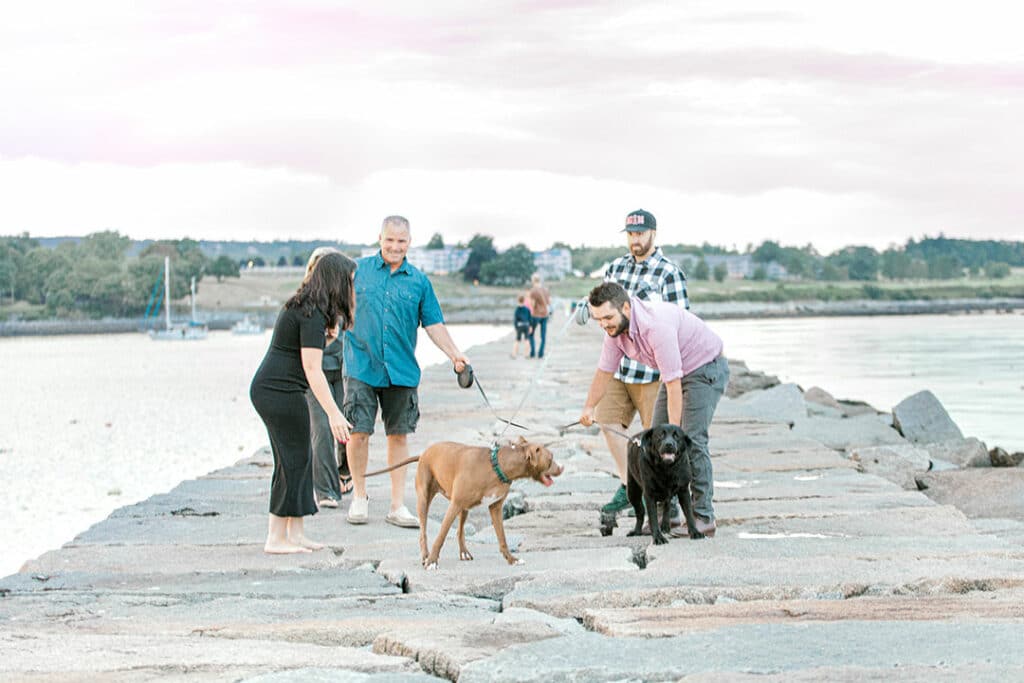 They Celebrated With Family Overlooking the Water.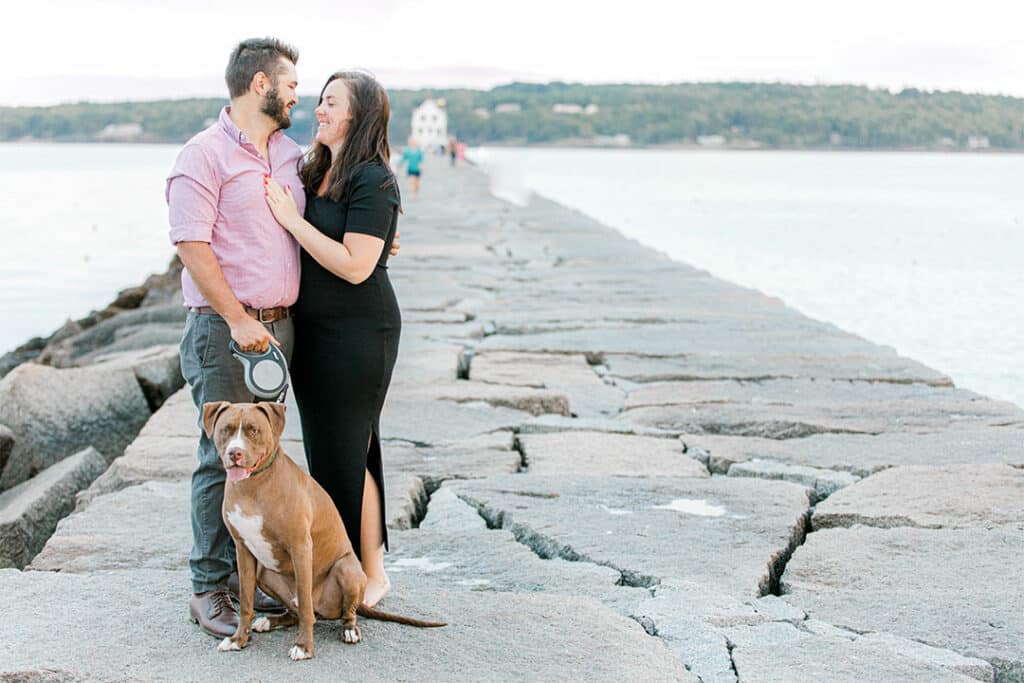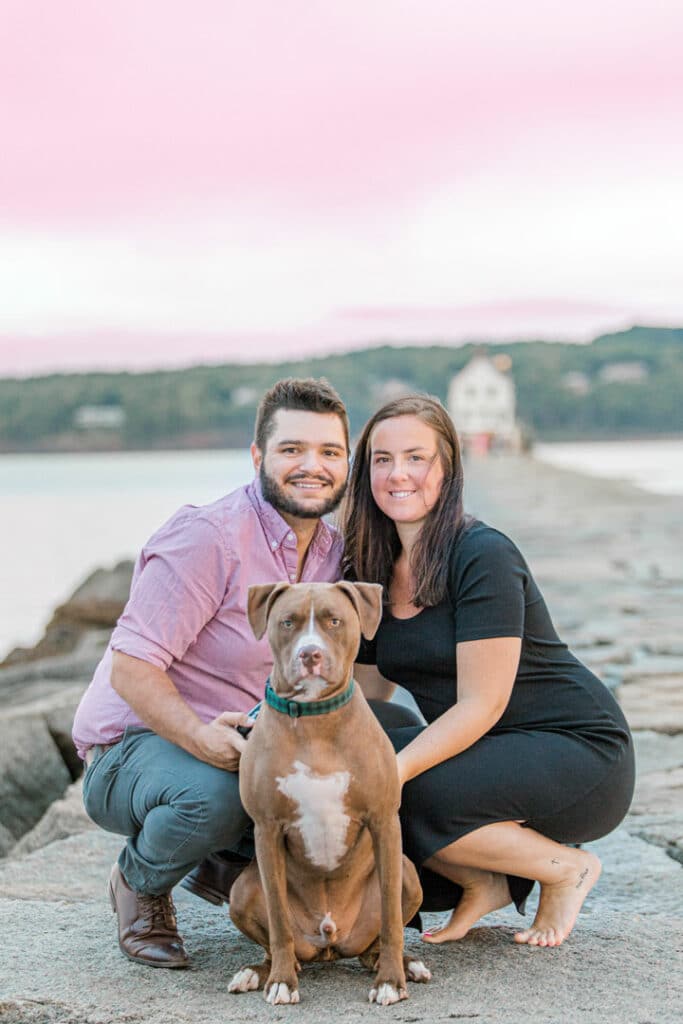 After Demetrius proposed, they celebrated with a memorable dinner – the perfect end to their unforgettable day. They opted for a romantic restaurant located right on a pier in Rockland.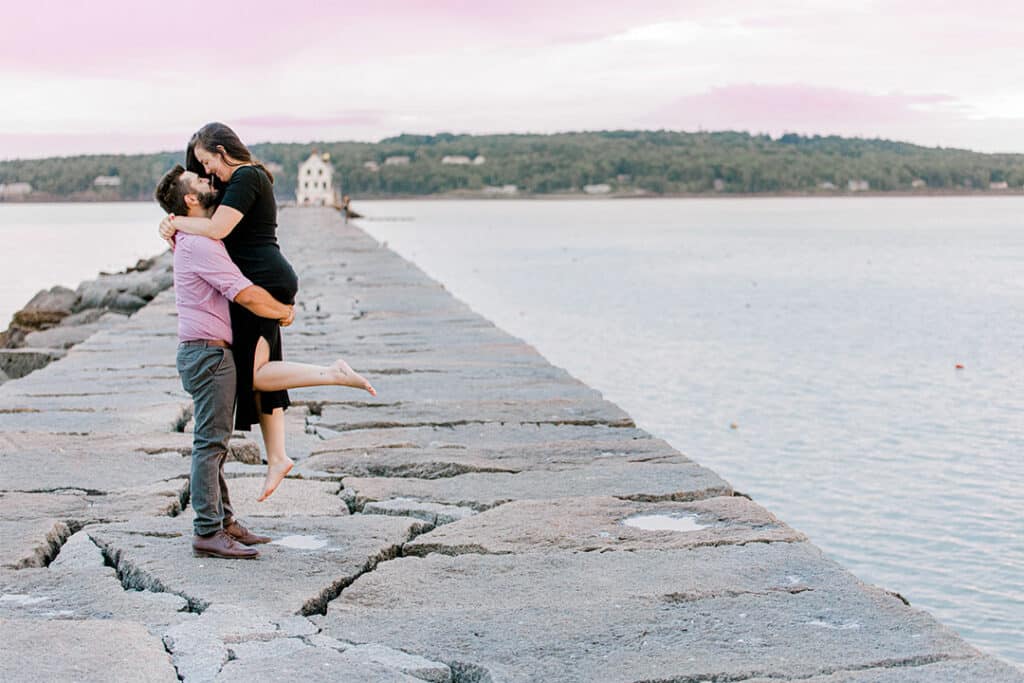 Congratulations!
Congratulations to Demetrius and Rylee on their beautiful destination proposal in Rockland, Maine! What a romantic surprise weekend that was captured with the perfect backdrop.
If you're planning an engagement or wedding of your own and want to recreate this special moment, consider hiring me as your destination proposal photographer. As a Rockland, Maine, wedding photographer with years of experience capturing these moments, we can create something magical together! Also, Check out my article about How To Plan the PERFECT Surprise Proposal!