A Guide to Finding the Perfect Wedding Dress
In the chaos of wedding planning, many brides find wedding dress shopping to be a surreal experience. It can be the most overwhelming. Many have pictured the dress they have dreamed of, while others find it difficult to know when they have found 'the one'. Finding the perfect wedding dress should be a fun experience for you and your bridesmaids. Here is a guide to help make shopping for your wedding dress easier and WAY more fun!
1. Start Early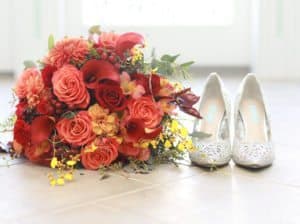 Looking for your wedding dress should be one of the first things on your wedding planning list, next to finding your venue and photographer of course. Make sure you call all the places that have the dresses you might want to wear. It's helpful to make a list before hand.
Starting early will allow you and your girls to get the most out of the experience. You will have the time to laugh and cry and live in the moment of planning the best day of your life.
2. Do your research
This step can be a tad tedious however; this is the step that will pay off in the end. Before going out and about, spend a week or two researching bridal shops and boutiques near you. Look for the shops that carry the styles of dresses that capture your love. Next step search PINTEREST, this will become your best friend! It will help you discover what styles of wedding gowns you love the most (if you don't know)
Here is a good place to start Wedding Dresses
Examples: ball gowns, strapless, long sleeves, thin straps, tight, beach style dresses etc.
3. When you find the one!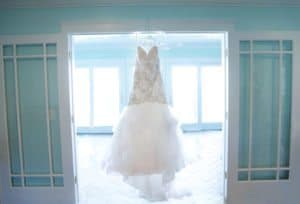 What will you do when you find "THE ONE"? When you find the dress that is meant for you, you may or may not cry, not crying doesn't mean that isn't the perfect wedding dress. Once you put on the wedding dress of your dreams; step in front of that mirror after listening to everyone's opinions and discover THAT is YOUR dress. That is how you will know when you found 'the one.'
4. Map it out!
Now this sounds silly, but it will save you a lot of time and stress. Once you have done your research and have found gowns you think you are interested in, write down all the bridal shops you plan to visit. Create a route in the order of how they appear to you. This will help eliminate unnecessary time spent you driving all over the state. (I know it sounds silly, but let's be honest, you want to dress shop not drive all over town and get stuck in traffic right?)
Once you have created your list it is important to call those places and book appointments. Then you are guaranteed some time to shop, relax, and enjoy your time with your girls.
5. The don't forgets
When shopping for your perfect wedding dress there are a few things to consider. Wedding shoes, optional veil, and accessories. Once you have found the perfect dress the next step is always accessories (details are everything)
Check out Details are everything post
6. HAVE FUN!!
This is the best part! This is an experience you should look back on and remember the silly, embarrassing, hilarious, and exciting moments before you became the bride who married the love of her life and changed her name. Live in this moment with those that are supporting you and showering you with their love.
    7. NEXT STEP
Book your photographer, that's me!
XOXO,
Catherine