Cris and Haley's Wedding at The Garden Gate at Haley Farm
On September 3, 2022, Cris and Haley were married at The Garden Gate at Haley Farm. It was a perfect day for a wedding, with bright blue skies and a gentle breeze blowing in from Sebago Lake.
The ceremony area was outdoors, in the beautiful garden, and the reception was held in the historic barn. The barn had a rustic New England charm and was just minutes away from Sebago Lake.
It was one of the best Sebago lake wedding venues I have shot at, actually.
The bride and groom were very happy with the venue, and the food was excellent. The guests had a great time, and they could take advantage of the beautiful setting for photos.
The Garden Gate at Haley Farm is a great choice if you're looking for one of the BEST wedding venues in Maine.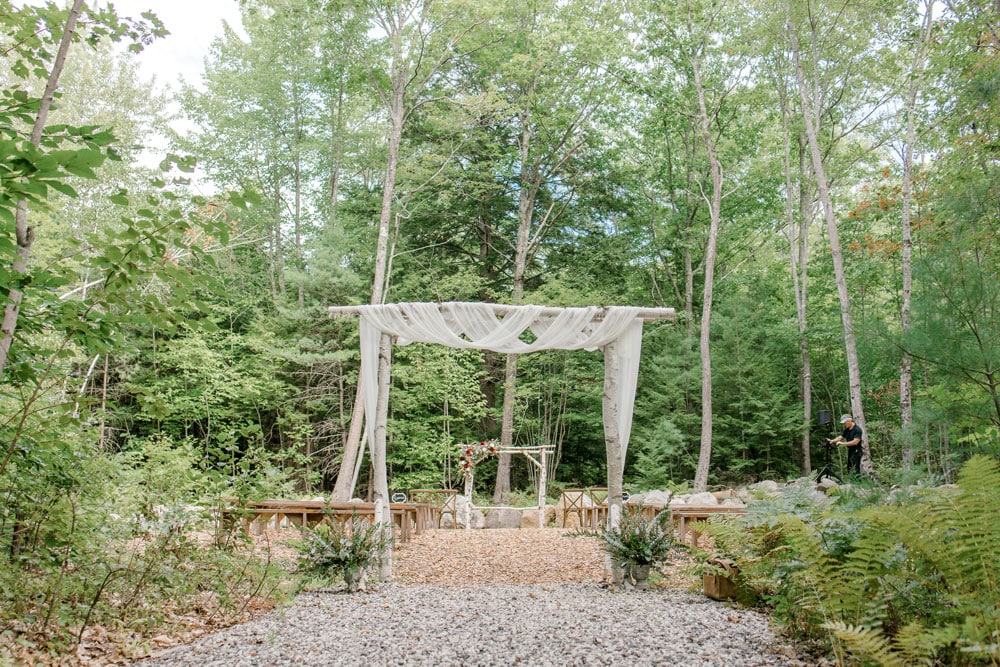 The Garden Gate At Haley Farm Wedding Venue
The Garden Gate at Haley Farm is a stunning wedding venue located in Sebago, Maine. The barn has been fully restored and features new floors, lighting, and a beautiful deck overlooking the forest. There is also a built-in bar area, making it the perfect location for a barn wedding.
The farmhouse is included with the weekend venue rental and can sleep up to 14 people, making it the perfect accommodation for your wedding party. The grounds feature a beautiful garden and lawn, perfect for an outdoor ceremony or reception. The Garden Gate at Haley Farm is the perfect choice for a rustic barn wedding venue in Maine near Sebago Lake.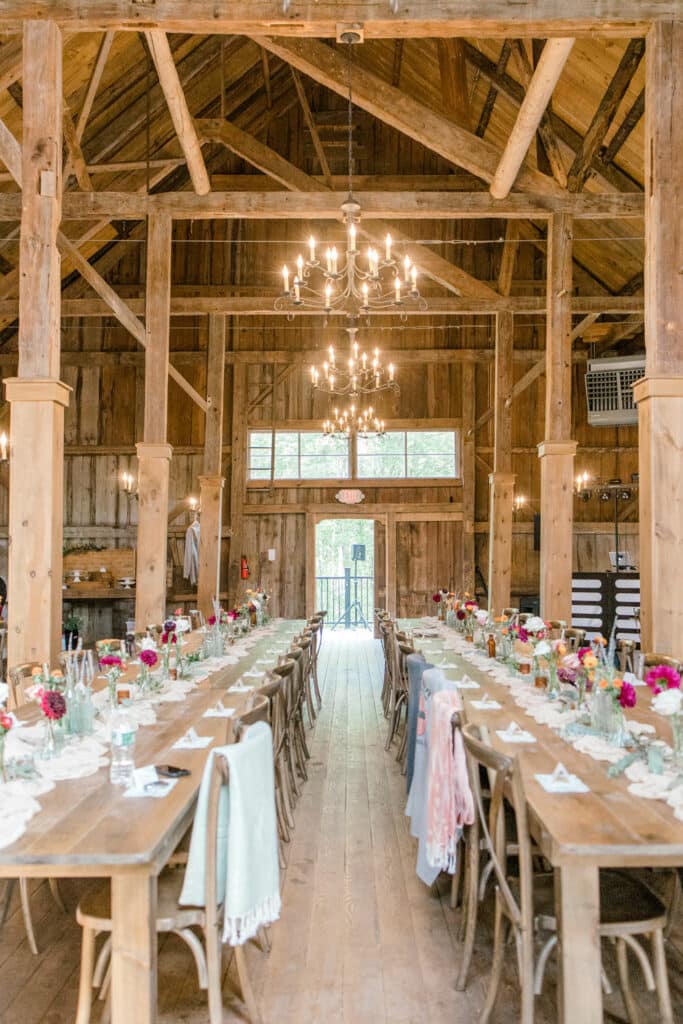 Cris & Haley's Nuptials
Cris and Hayley had been planning their wedding for what felt like forever, thanks to COVID-19. They finally got to get married on September 3rd at Garden Gate at Hayley Farm. It would be a beautiful outdoor ceremony right near Sebago Lake.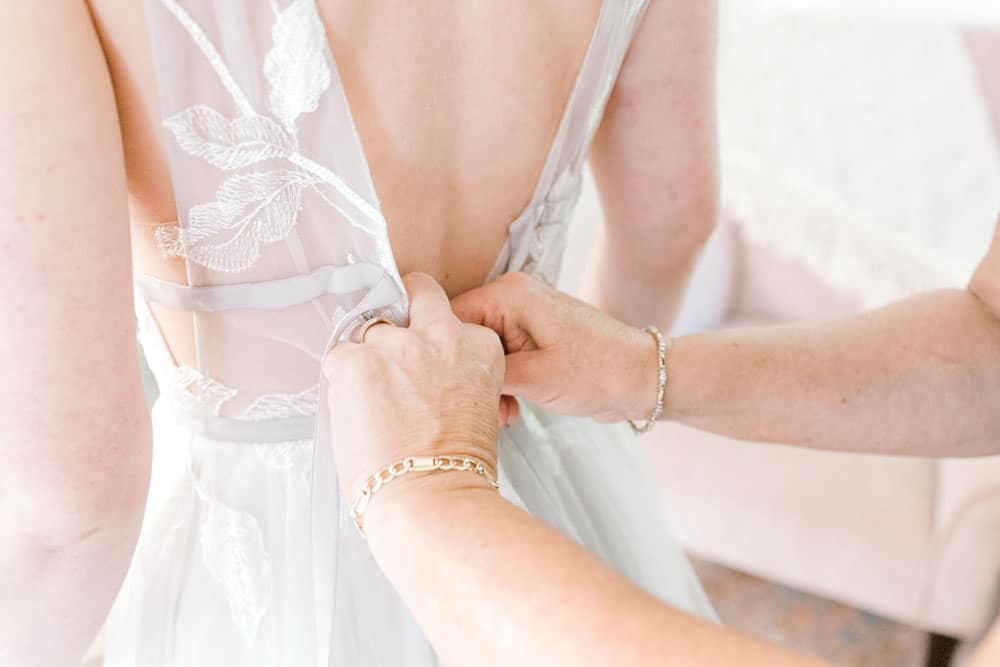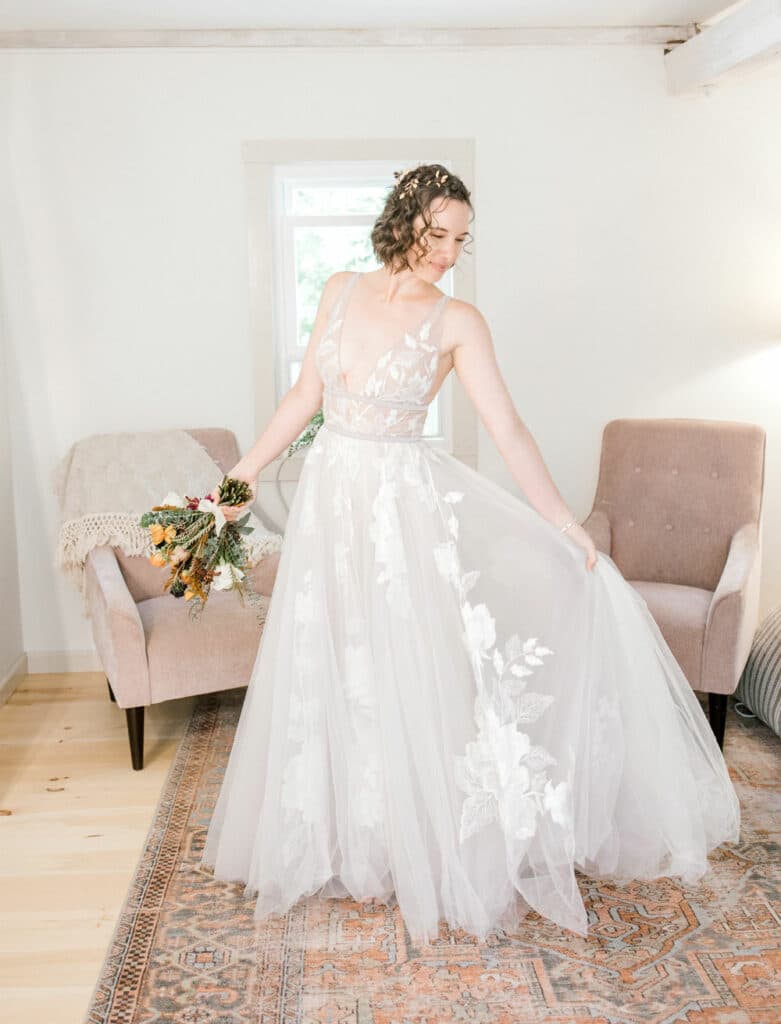 The weeks leading up to the wedding were a flurry of activity. There were last-minute details to take care of, final fittings for the bridal party, and rehearsals for the ceremony. But it all came together in the end, and the day was perfect!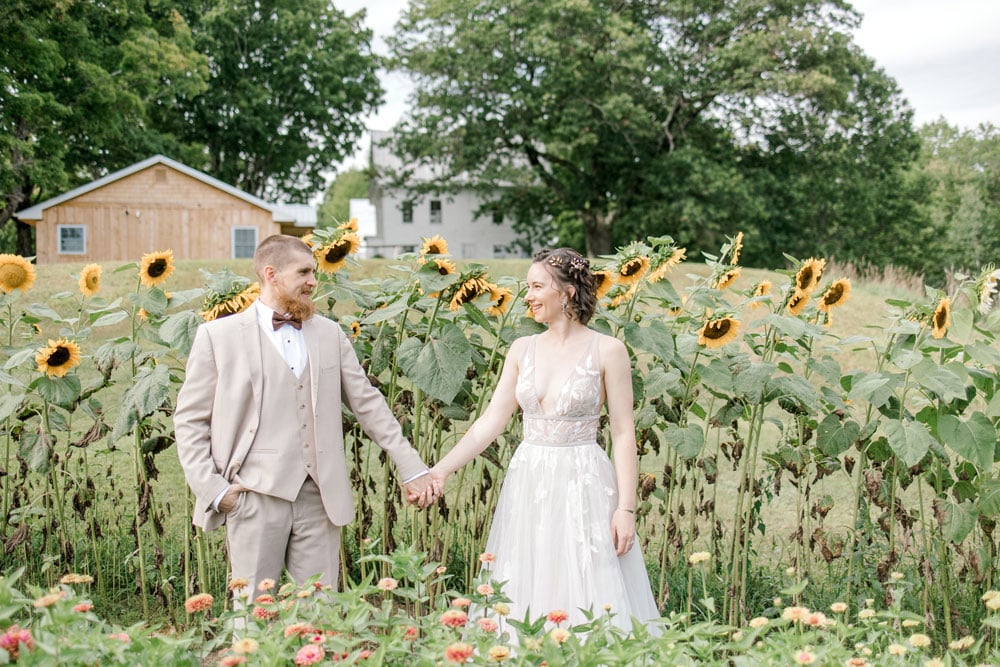 The guests started arriving early in the morning to enjoy a lovely picnic brunch surrounded by nature. Then, as the sun began to set, Cris and Hayley took their place at the front of the garden under an arch of flowers. The ceremony was brief but sweet, with lots of laughs and tears of happiness.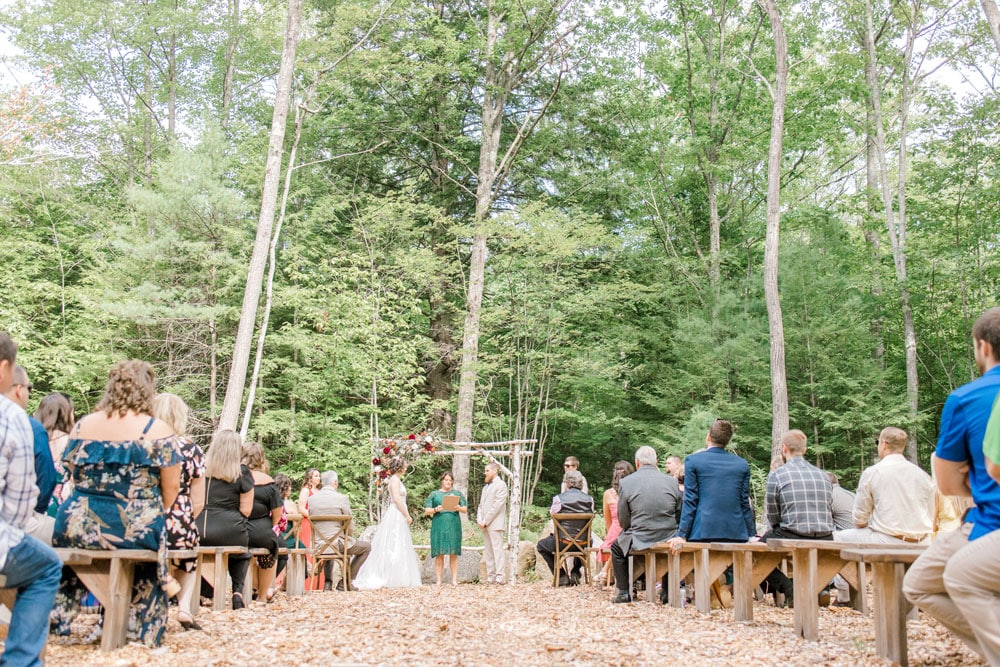 Afterward, everyone danced under the stars until late into the night. It was a magical event that Cris and Hayley would never forget!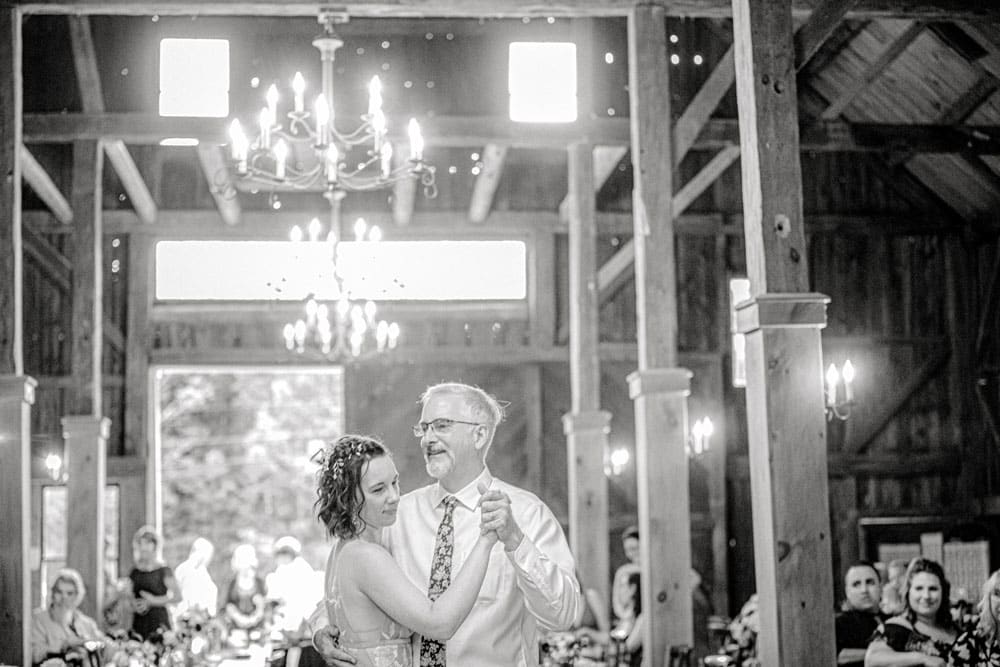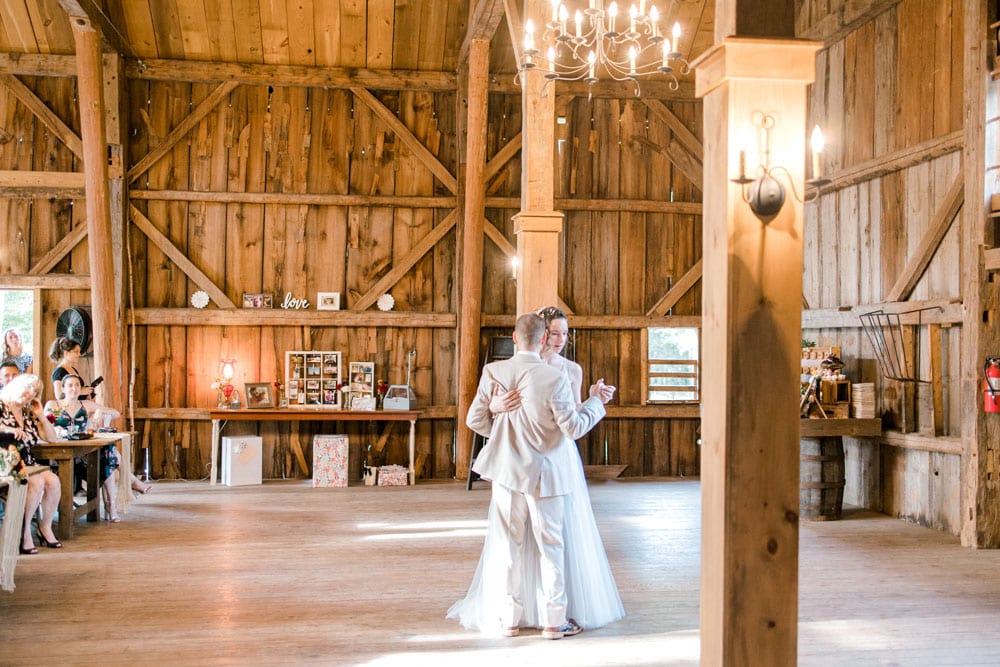 Maine Wedding Vendors
Each vendor played an important role in making the day special. The florists created beautiful wildflower arrangements that perfectly matched the venue's natural setting. The jeweler created dazzling rings for Cris and Hayley to exchange during the ceremony. The tuxedo rental company provided elegant tuxedos for the groomsmen. And the best Maine bridal shop provided Hayley's stunning wedding dress.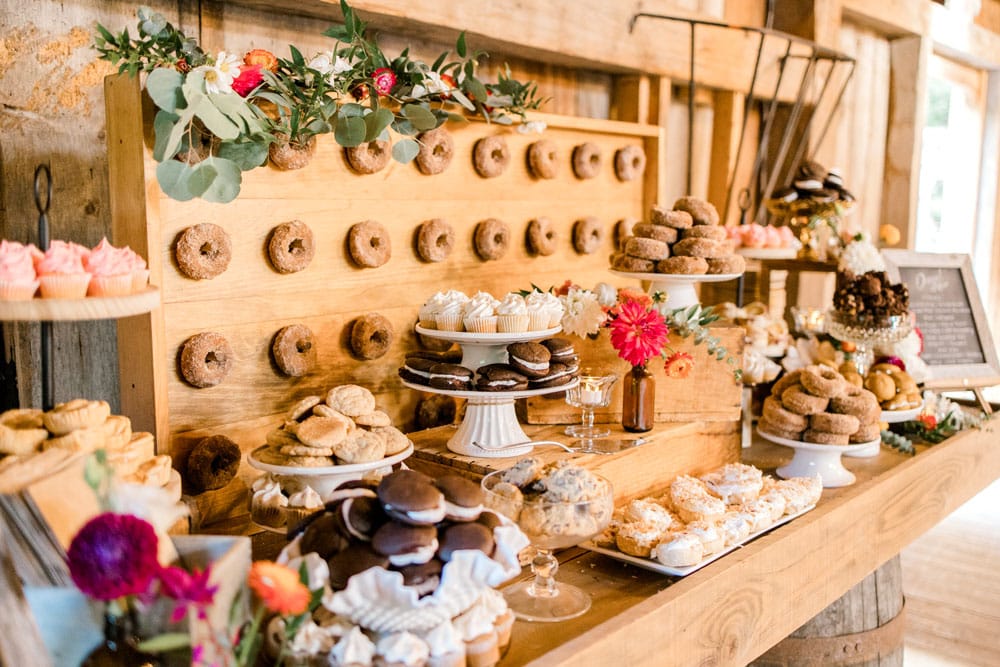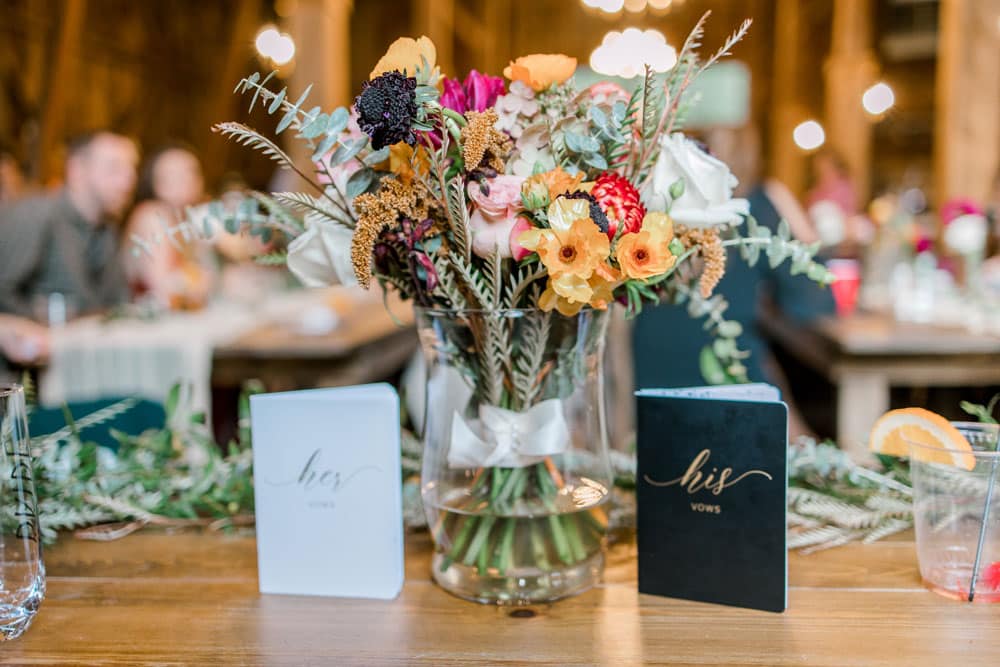 DJ Music Man kept the party going all night with a mix of oldies but goodies and current hits. The Roaming Speakeasy set up a bar serving delicious cocktails all evening long. And Shut up N' eat it provided catering for the event with their signature BBQ fare.
Everyone who was involved in making Cris and Hayley's wedding day so special did an amazing job! It was a perfect celebration of love and happiness.
Venue: Garden Gate at Haley Farm
Florals: Farmhouse Floral by Estabrook's
Rings: Day's Jewelers
Tux: Andrea's Bridal & Formal Wear
Dress: Andrea's Bridal & Formal Wear
Shoes: David's Bridal
Caterer: Shut up N' eat it
Planner: Sarah Parrott Bianculli
Cake/Desert: Nothing Bakes Like A Parrott
Tables: Party Time Rentals
Makeup: @sierra_carey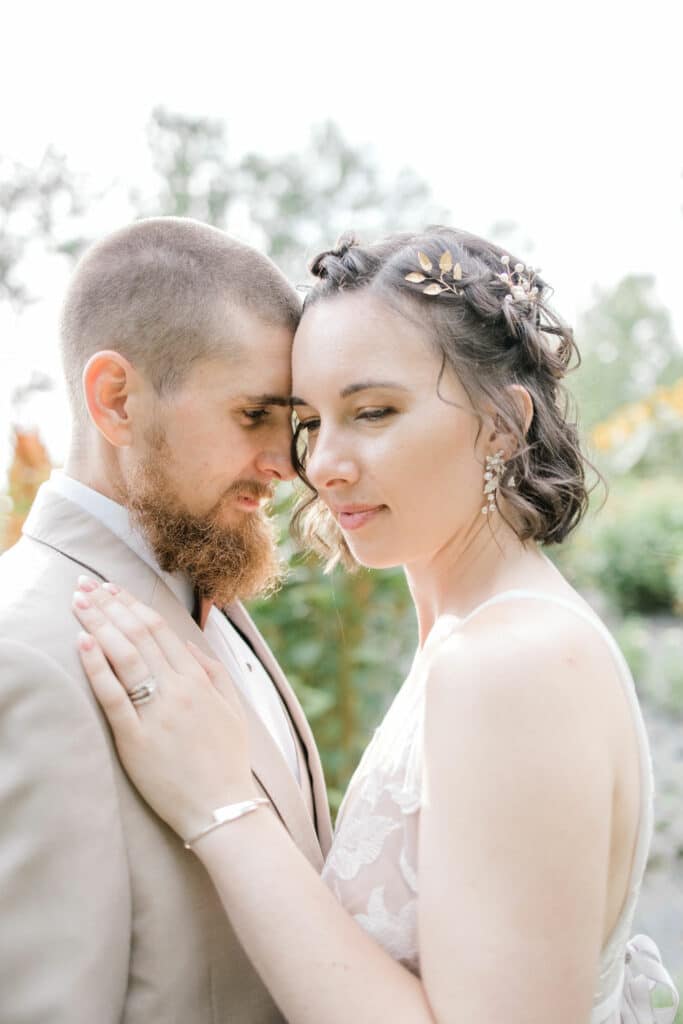 Final Thoughts
The Garden Gate at Haley Farm is an excellent choice if you're considering a barn wedding in Maine. It's a beautiful venue with plenty of space for your ceremony, reception, and guests. And the team of vendors who worked together to make Cris and Hayley's wedding day so special are top-notch professionals who will ensure your day is perfect, too!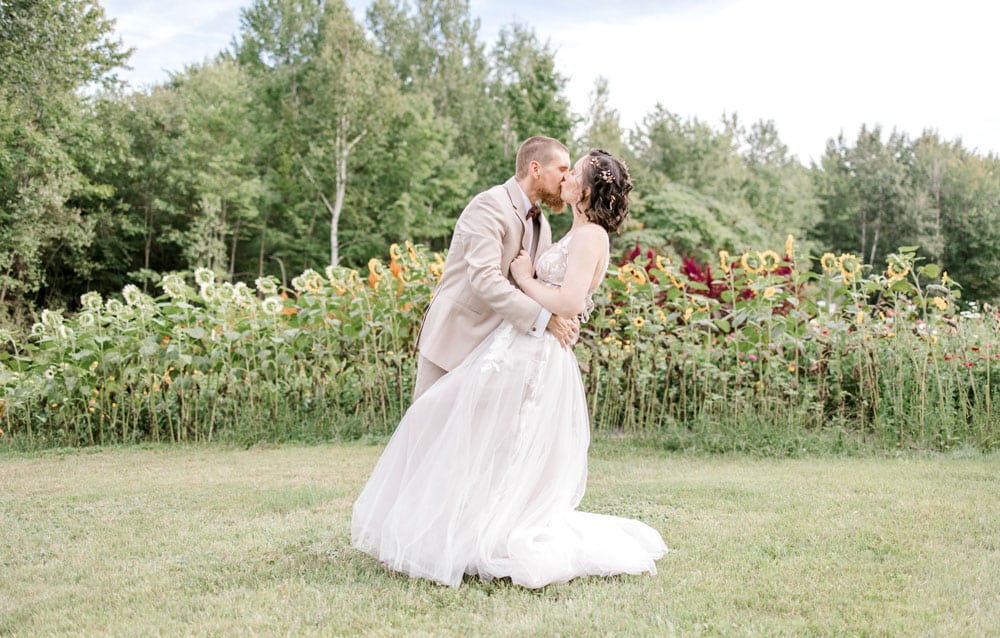 If you are still in the market for a Maine wedding photographer, I would love to chat with you about your big day! Contact me today to learn more about my services. I'll be happy to answer any questions you have.
Thanks for reading! ☺
-Catherine