Hey there! So you're thinking about popping the question, huh?
Congratulations! This is a HUGE deal and I'm so excited for you.
But I know that planning the perfect proposal can be pretty daunting. Where do you even start?
Don't worry, I'm here to help! Below I've outlined some tips on how to plan a surprise marriage proposal that is sure to take your partner's breath away.
9 Things to Consider When Planning a Suprise Proposal

1.) Pick the perfect location
This is probably the most important aspect of planning a proposal. You want to choose a spot that is special to you as a couple and somewhere your partner would never expect you to propose.
Maybe it's where you had your first date, or where you went on your first vacation together. Whatever it is, make sure it has meaning!
Maine has some of the most beautiful and unique proposal locations in the country. From picturesque mountain vistas to secluded beaches, there's something for everyone.
See this surprise destination proposal in Rockland, Maine!
2.) Talk with your partner's friends and family
If you're planning on keeping the proposal a complete surprise, you're going to need some help from your partner's friends and family. Talk with them ahead of time to get their blessing and to make sure they're available to help out on the big day.
You can come up with a scheme together on how to get your partner to the proposal location without raising suspicion. Maybe you can pretend you're going for a hike and have them meet you there, or tell them you're going out for a romantic picnic lunch. Whatever you do, just make sure it's believable!
3.) Keep it a secret!
This one is pretty self-explanatory, but make sure you keep the proposal a secret! The last thing you want is for your partner to find out about it beforehand and spoil the surprise.
Some people fantasize about their dream proposal for years, so you'll want to make sure yours doesn't get ruined by blabbing your mouth!
If you already have your ring picked out, make sure you keep it hidden away until the big day. The last thing you want is for your partner to accidentally stumble upon it and put two and two together.
4.) Choose the right photographer
For such an important occasion, you're going to want to make sure you have a talented photographer on hand to capture the moment.
You'll want to look for someone who specializes in surprise proposals and who has experience photographing in your chosen location. This way you can be sure they know all the best spots and angles to get those perfect shots.
I would love to be considered as your photographer! I have years of experience photographing surprise proposals and would be honored to capture yours.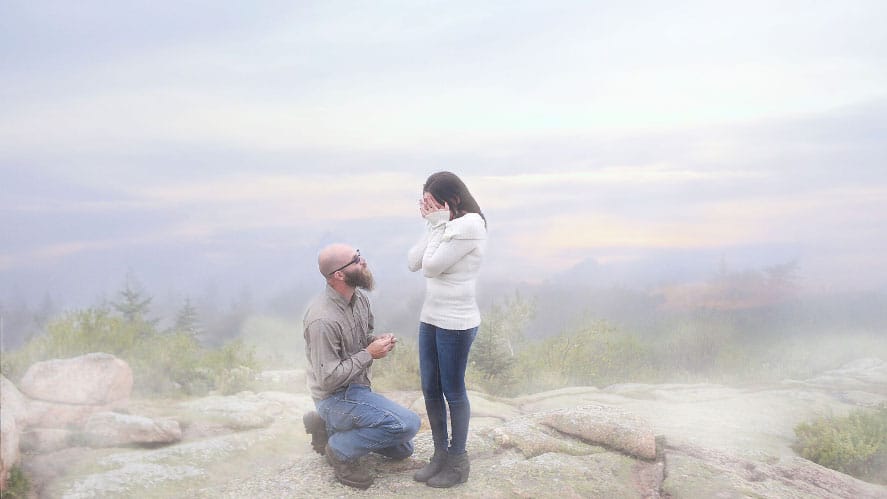 5.) Make it special
Your proposal should be unique to you as a couple. This is your chance to get creative and make it something your partner will never forget.
One idea is to write a love letter to your partner and have it waiting for them at the proposal spot. Or you could arrange for a musician to play your song as you propose.
Whatever you do, make sure it's something that is personal to you and your relationship!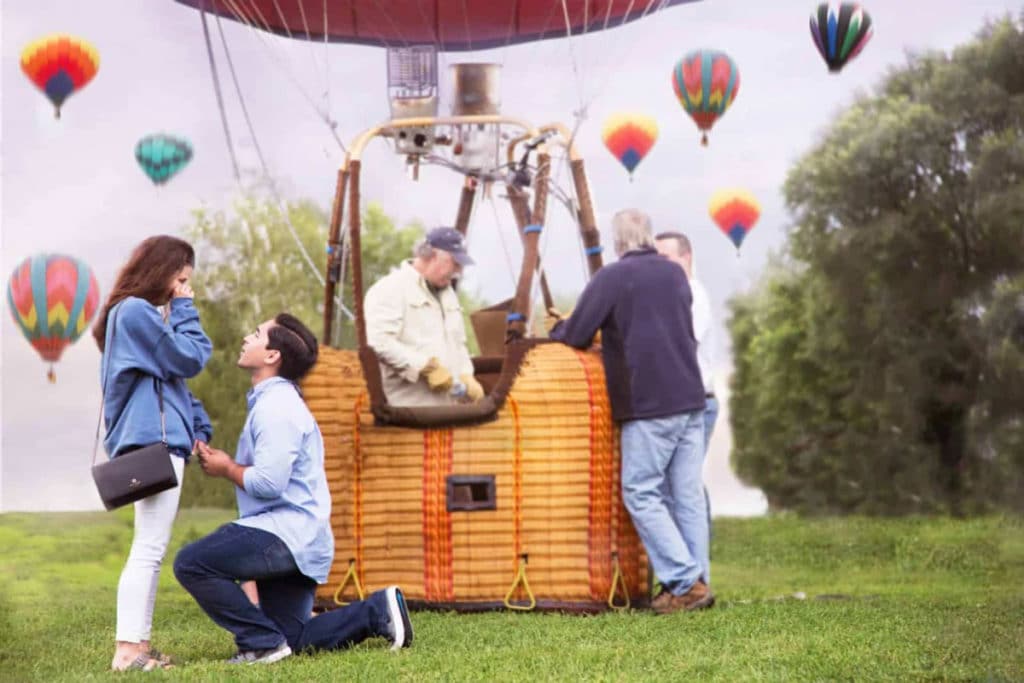 6.) Don't forget the ring!
This one is pretty important. Make sure you have the ring ready to go before you propose!
There's nothing worse than getting down on one knee only to realize you left the ring at home. Trust me, your partner will not be happy.
7.) Pop the question!
Once you've got everything planned out, it's time to actually pop the question!
At the planned time, get down on one knee, take a deep breath, and let those words flow from your heart. This is the moment you've been waiting for, so savor it!
8.) Celebrate!
After you've both said "yes", it's time to celebrate! Pour some champagne, exchange some kisses, and enjoy this special moment.
You can also take some time to call your friends and family to let them know the good news. They'll be excited to hear all about your proposal story.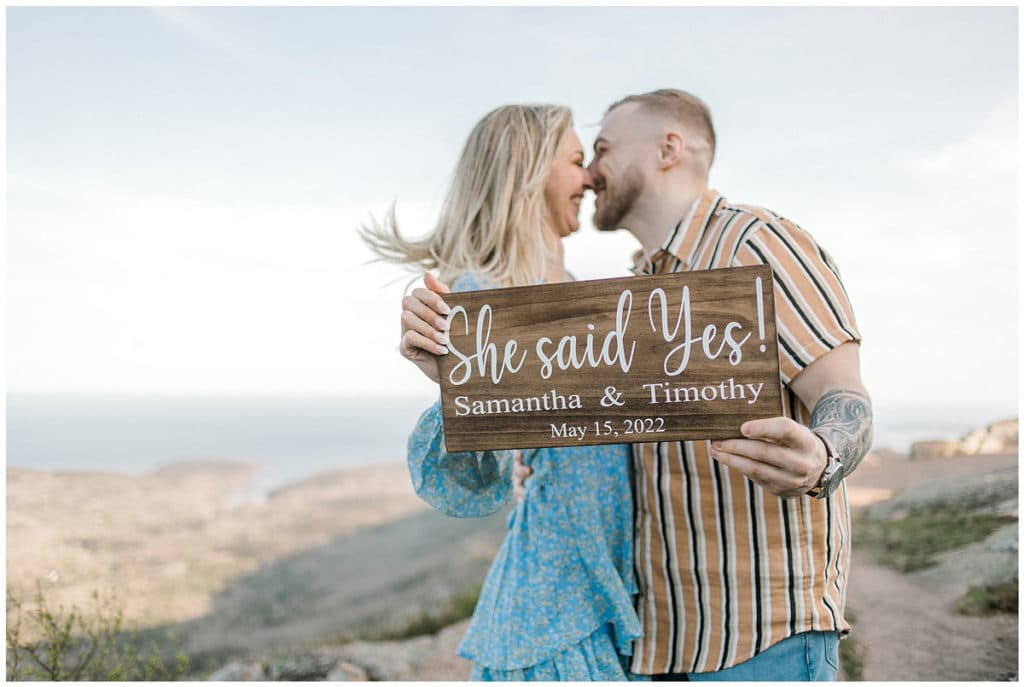 9.) Plan the rest of your life together!
After you've had some time to celebrate, it's time to start planning the rest of your lives together. This is just the beginning of a beautiful journey, so enjoy every moment!
Conclusion
Planning the perfect surprise marriage proposal can be a lot of work, but it's definitely worth it in the end. Just make sure you take care of all the details so that your partner can enjoy a proposal they'll never forget. Congratulations on taking this important step in your relationship!
Next, you'll be working on your wedding to-do list!
I would love to be considered if you're looking for a talented photographer to capture your surprise marriage proposal. I have years of experience photographing proposals and know all the best spots and angles to get those perfect shots. Contact me today to discuss your photography needs!
XOXO,
Catherine