Let's face it if we have animals we are animal lovers. Those that don't have animals might not understand how important it is for our pets to be part of the wedding. Plus they are so adorable. Once you get engaged the first thing you typically secure is your wedding venue, but you have to search for Maine pet-friendly wedding venues.
Searching for a Pet-Friendly Wedding Venue in Maine?
When beginning your search for the perfect pet-friendly wedding venue you can be pulled in several directions. You might end up searching webpage after webpage getting further lost in the process. Some wedding venues don't have if they are pet-friendly listed on their website at all. I have compiled a list of Maine pet-friendly wedding venues for you to look at in one location. Know every link you click on allows pets to stay at the wedding and YES even take part in it. Don't make the search complicated, check out these pet-friendly wedding venues and make life easier. Here is some more help on How to choose a wedding venue.
Your best bet is to find an outdoor wedding venue. Wedding tent rentals in Maine make it possible to host your gathering outside, where pets can be free.
Dog-Friendly Wedding Venues
This camp is a waterfront wedding venue on 80 acres with access to the beach! This camp is family-owned and has been for 20 years. I for one have always been a fan of family-owned wedding venues, there is a different type of hospitality you experience. It's an experience you always remember for the better. The best part about having a lake wedding is the space you have, and most of your decorations are natural. For more on this lovely family-owned wedding venue click HERE.
Spruce Point Inn- Boothbay Harbor, Maine
Ok…Where do I even begin?! This pet-friendly wedding venue is breathtaking. I mean like mouth droopingly gorgeous! If you are a sucker for the beauty of the oceanfront wedding venues look no further THIS is your place. There are so many perks to this wedding venue. Not only do they allow and accommodate pets? but they also have on-site lodging! I don't know about you, but I am all about making things easier for me and everyone else so to have everything you need right in one location is a win for me. The rooms are gorgeous and will make you and your guests never want to leave. The view will sweep you away to a romantic world of its own, and the staff will make you feel like family. Don't check this off your list. If you are looking for an ocean-front pet-friendly wedding venue, call immediately because they book up fast! For more stunning photos and information click HERE. Are you unsure what a venue like this costs? Here is the average cost for a Maine wedding itemized.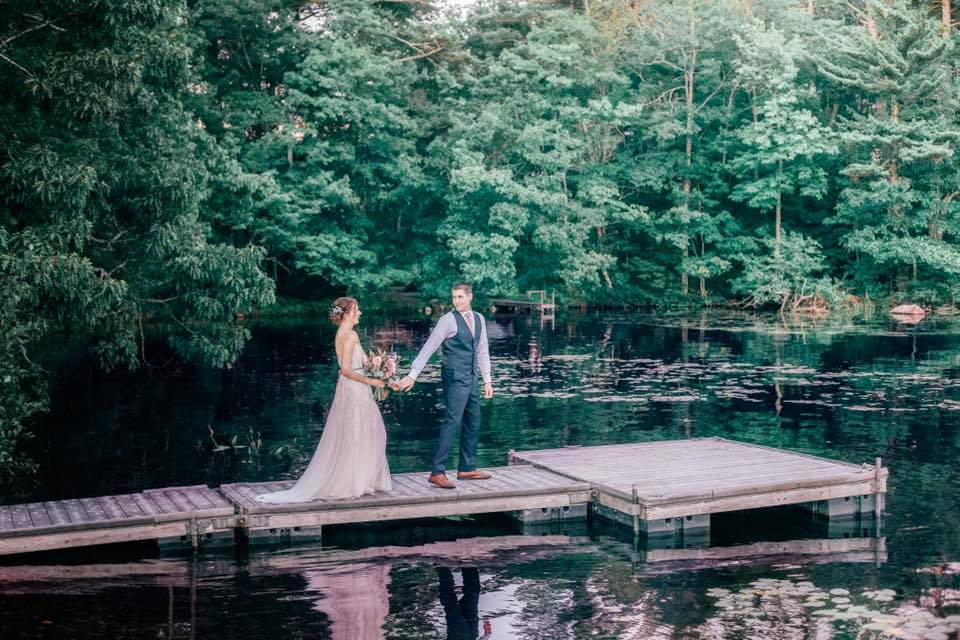 This Is a venue I talk about a lot. This lakeside wedding venue in Maine gives you the seclusion of being far away one with nature where it is quiet and peaceful. I love this pet-friendly wedding venue for various reasons, but to start the staff that runs this venue are the nicest people you will meet. You hear people talk about small-town Maine charm and how the people are so hospitable, the owners of this wedding venue make Maine shine in their hospitality. Not only can you stay here if you aren't having a wedding which would make for a romantic getaway for an anniversary, but you and your guests can stay when you plan your wedding here. The best part is not only is it a pet-friendly wedding venue but the owners also LOVE animals and truly welcome them! For more information click HERE.
16 Bay View-Camden Maine
Camden is such a beautiful small-town gem. Many people like to get married in the large park facing the harbor (stunning view by the way, with gorgeous sunsets). The best part about having this outdoor wedding is you are within walking distance of several very nice hotels such as the 16 Bay View luxury hotel. However, if you aren't looking for an outdoor wedding this hotel also hosts weddings in their banquet room. The best thing about having your wedding in Camden is you have a gorgeous indoor venue but you are within walking distance to some of the most stunning harbor and oceanside views. This hotel can accommodate you and your guests, the furry ones included, you can also wake up and enjoy the quaintness of the mom-and-pop shops and bakeries (amazing by the way).
French's Point- Stockton Springs
This year-round oceanfront property is just what you need be it your wedding or a weekend getaway. A weekend at French's Point will make you feel like you are away from the hustle and bustle of the world (which is what we all want, am I right?) Don't forget to check out this wedding venue, this is one you are surely going to want to consider.
Hardy Farm- Farmington, Maine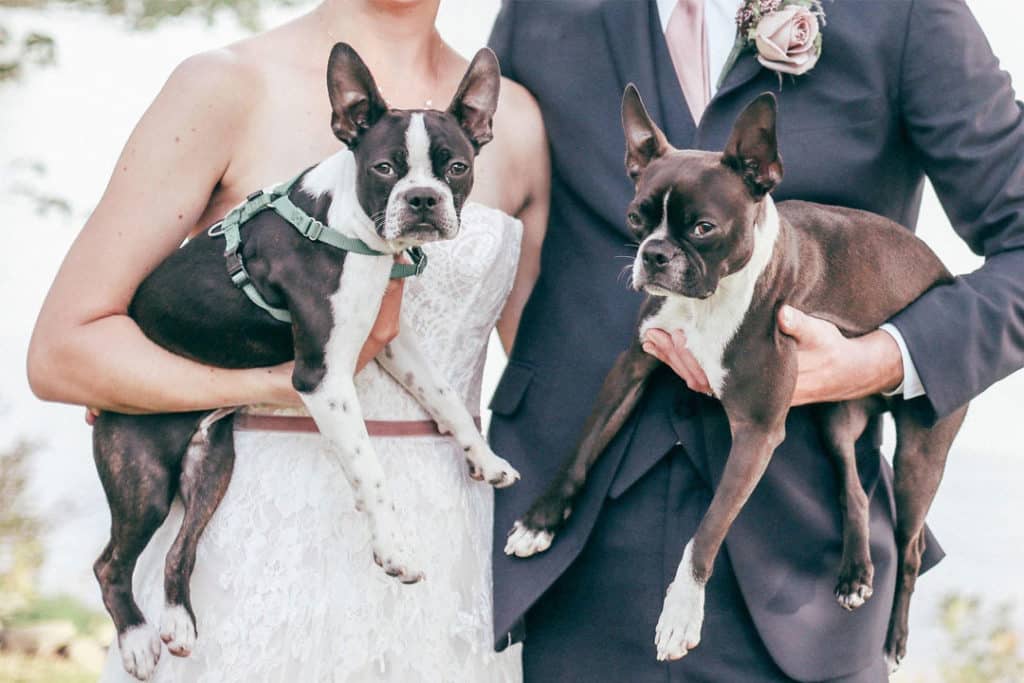 Hardy Farm gives you a live-at-home feeling, you get the vibe like you are in the comfort of your home, and the backyard barn wedding venue feels makes everyone feel at home. This is surely a venue that will make you feel loved and relaxed as well as your guests. Customize what you'd like and make yourself at home at this lovely wedding venue.
King Hill Inn and Barn
Kings Hill Inn and Barn gives you everything you've ever wanted with a barn wedding and of course, they accommodate your furry friends as well (that's what you're here for right?) They also have the inn for you and your family and guests to stay in so you can have your event all in one place! Make sure to check them out.
Final Thoughts on These Maine Pet-Friendly Wedding Venues
Let's face it our pets are a large part of our lives. Maybe you've had your pet prior to your relationship or maybe it was the first thing you got together; either way, they are family and I understand the importance of finding a venue that will accommodate them as well. As a York Maine wedding photographer, I love including pets in the photos!
I hope this list has given you plenty of choices to choose from and has made your search for the BEST Maine wedding venue easier. If you are still in the planning stages I suggest checking out my second photographer blog to see if hiring a second photographer is worth it before booking your photographer. I'm here to help. Also, if you decide on another pet-friendly wedding venue in Maine that isn't listed please let me know so I can add it to the list.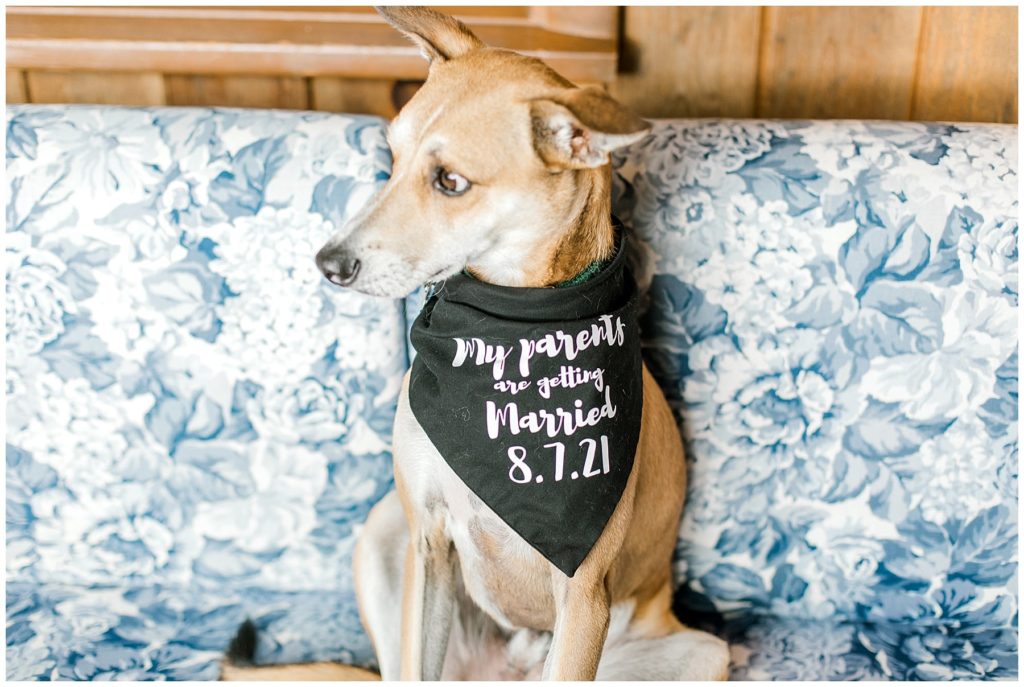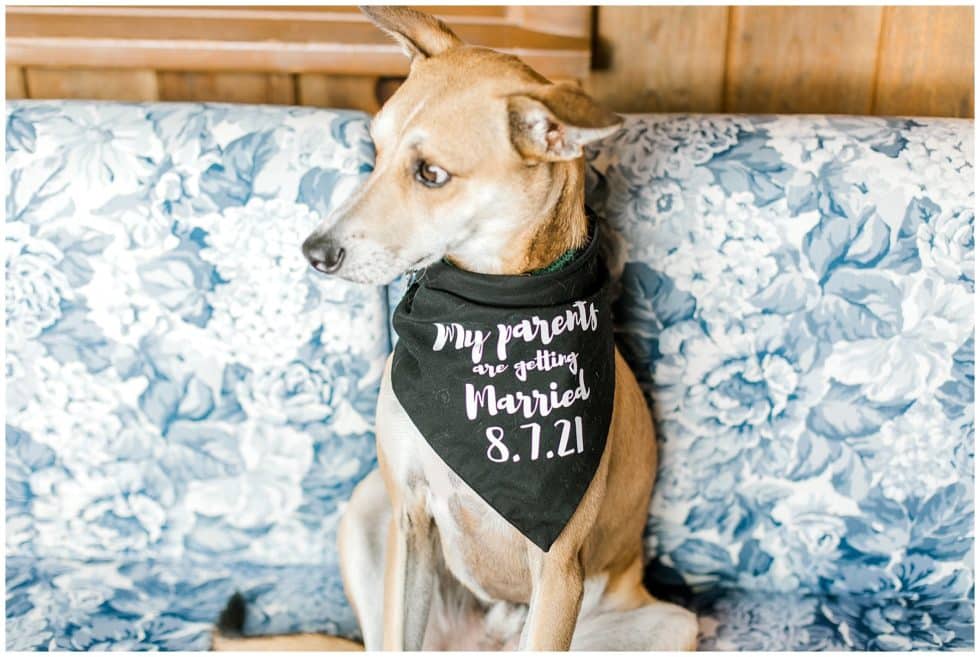 XOXO,