Maine Wedding Photographer
Catherine J. Gross
Capturing Your Love Story in Maine
Explore My Maine Wedding Photography Gallery
Maine Wedding Video Highlights
Professional Wedding Photo and Video Services in Maine
The "I do." The "Me too." The Kiss. And the "I love you".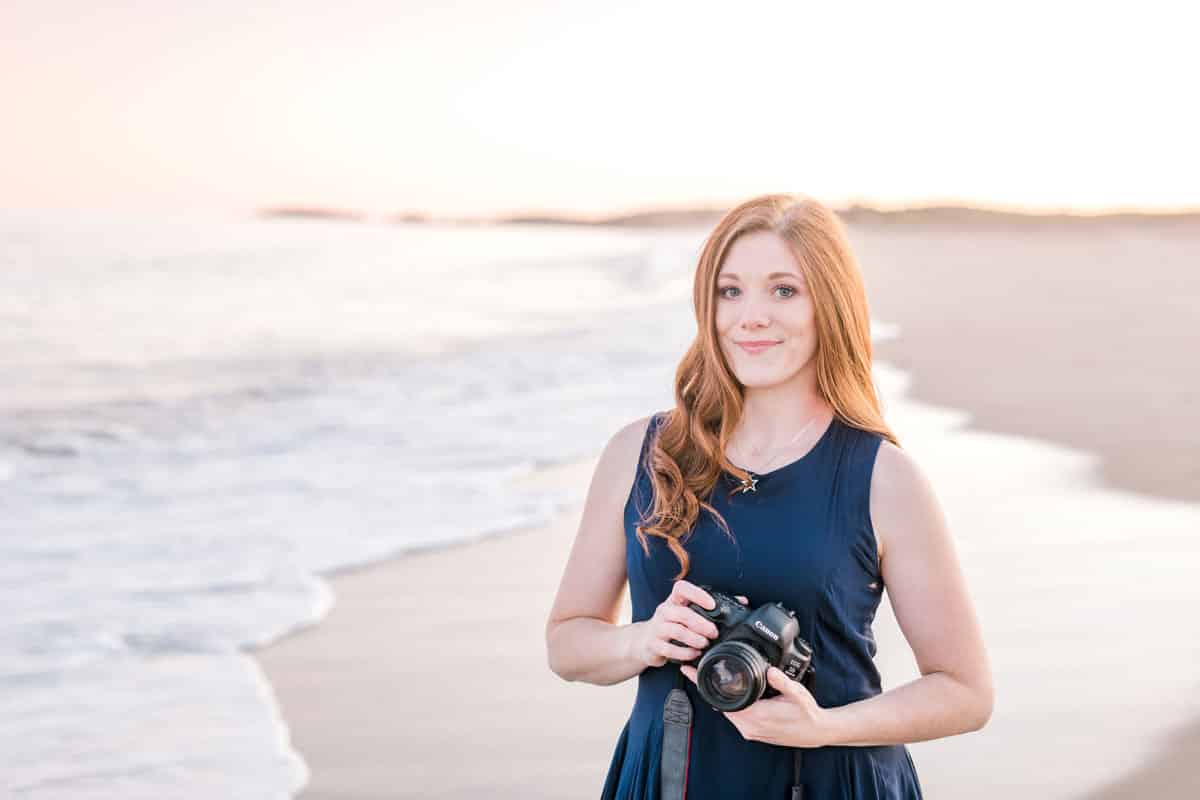 Catherine J. Gross
Photographer & Videographer
As a Maine wedding photographer, I am dedicated to my clients' weddings and taking the most beautiful pictures of your special day. From the early hours of preparation to the joyous ceremony and lively reception, I aim to record every precious detail of your once-in-a-lifetime celebration.
I understand that flexibility is key, and no matter what last-minute requests or changes arise, I am committed to ensuring everything runs seamlessly for you. I aim to capture genuine emotions you'll cherish forever, making your wedding day even more memorable.
I'm thrilled to share that Catherine J. Gross Photography has been recognized as one of the best Maine wedding photographers of 2021-2023 by multiple publications! This accolade reflects my passion for delivering exceptional photos in the essence of your love in the stunning landscapes of Maine, from the rocky shores of Bar Harbor to the serene beauty of Portland.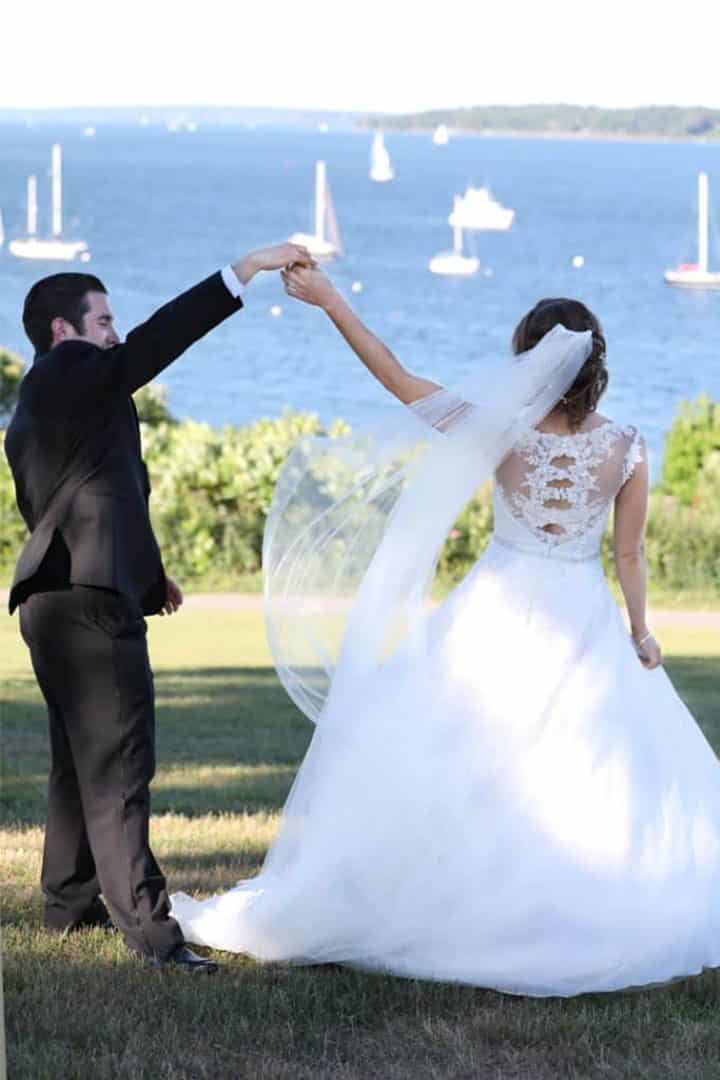 Personalized and Customized Wedding Photography Services in Maine
I'm all about bringing your unique story to life through my lens.
Whether you dream of photos by the rocky coast of Bar Harbor, the scenic views of Acadia National Park, or in a quaint countryside setting in New Hampshire, I've got you covered.
I tailor every shoot to your preference and vibe because your wedding photos should be as unique as you are. Let's capture those authentic, special moments together, as you've always imagined, filled with happy tears and fun belly laughs.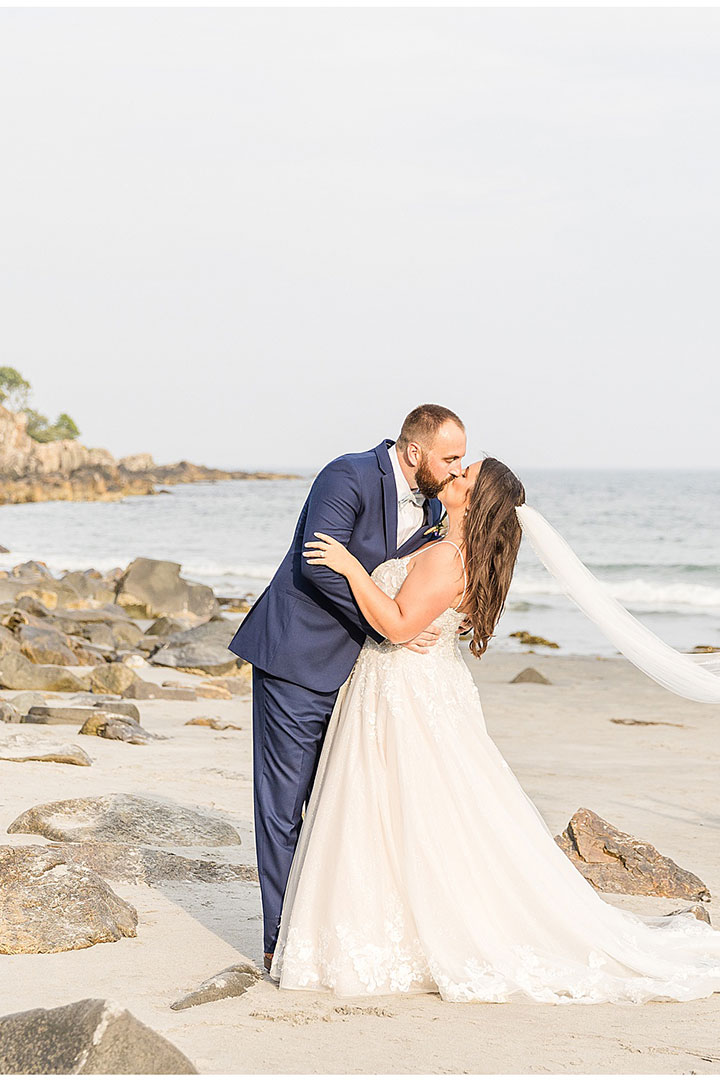 Expertise in Filming Maine's Natural Beauty at Weddings Across the State
Maine's natural beauty is unmatched, and I've spent years mastering the art of filming it at my clients' weddings.
Whether it's the golden hour by the ocean or the rustic charm of the woods, I know the best spots and the right moment to bring out the magic in your big day.
Let me show you how Maine's stunning scenery can make your wedding photos truly extraordinary and uniquely yours, creating incredible photographs that capture all the unique instances.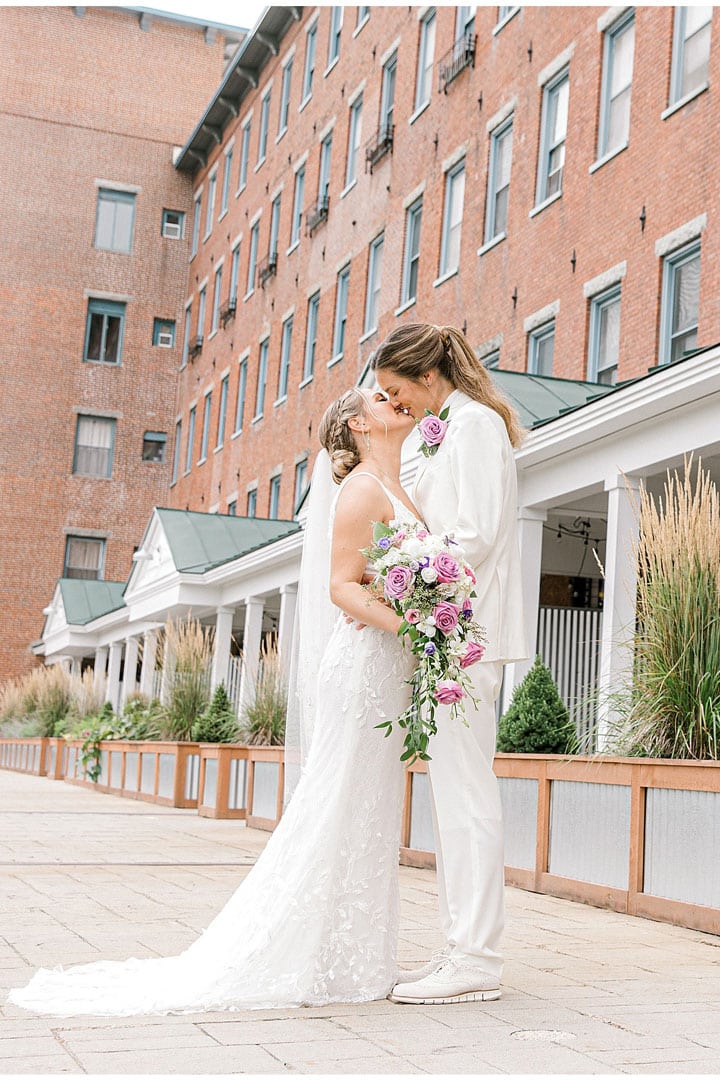 Reliable and Professional Wedding Photography Experience
Planning your big day can be a whirlwind, but with me, getting the best wedding day photos is one thing you won't have to worry about. I bring a blend of reliability and professionalism to every shoot, ensuring everything runs smoothly.
From early planning to delivering your final, beautiful images, I'm here to make the process stress-free and enjoyable. Count on me for an experience as dependable as it is delightful, where you'll feel comfortable every step of the process.
Wedding Photography Packages
Investing in Your Memories
I offer a variety of wedding photography packages and upgrades because I know every wedding is as unique as the couple.
Whether you're dreaming of encapsulating every moment, from dawn till dusk, or just the highlights, I've got you covered.
And guess what? Some of my packages even include wedding videography! So, if you're looking for that extra touch of magic to remember your day, I'm here to make it happen. Let's find the perfect fit for your style and celebration.
Package #1
(Value of $4900)
1 Photographer - 8 Hours

Digital Gallery

Print Release
Package #2
(Value of $6400)
2 Wedding Photographers - 8 Hours

Digital Gallery

Print Release
Package #3
*Most Popular* (Value of $8100)
1 Photographer - 8 Hours

1 Wedding Videographer - 6 Hours

3-5 min Wedding Video

Music License

Digital Gallery

Print Release

Custom-designed wedding box with 25 high-quality prints and a custom flash drive with your wedding video.
Package #4
*Best Value* (Value of $9500)
2 Wedding Photographers - 8 Hours

1 Wedding Videographer - 8 Hours

7+ min Wedding Video w/ Voiceovers

Music License

Digital Gallery

Print Release

Custom-designed wedding box with 25 high-quality prints and a custom flash drive with your wedding video.
Upgrades
Add an extra photographer +$700

Add an extra hour to an 8-hour package +$500

Add 6 hours of video coverage +$3200 ($600 savings)

Add a 12x12 wedding album +$850

Add Bridal Boudoir +$500 ($250 savings)
Add Engagement Session to package 1 & 3 +$850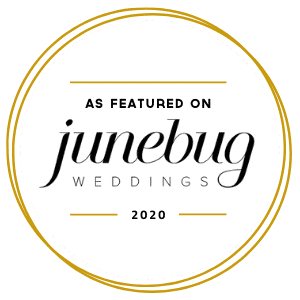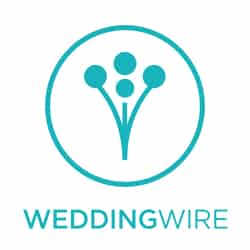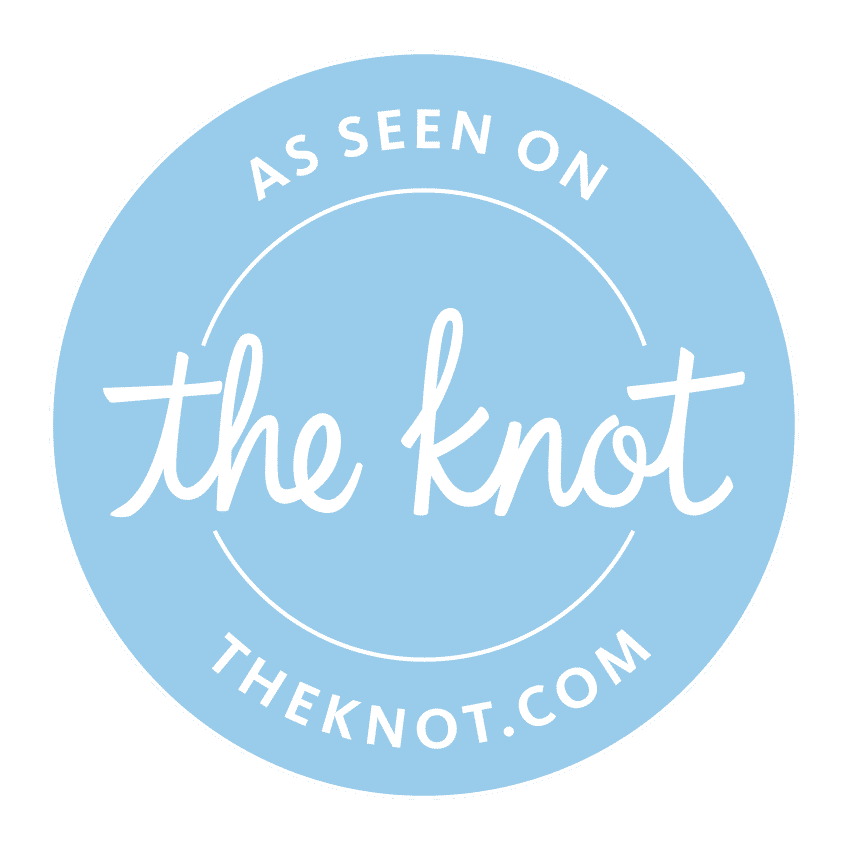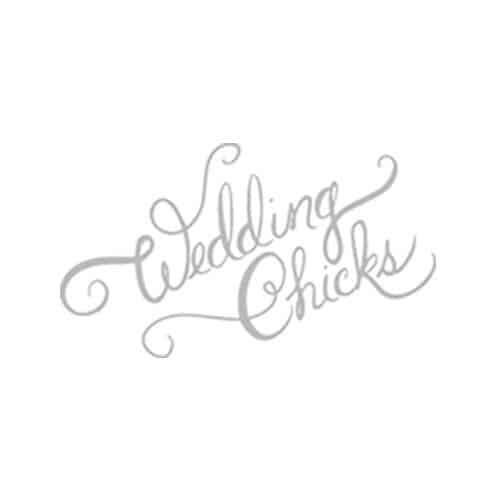 Testimonials From My Past Clients
Why Choose Our Team as Your Maine Wedding Photographers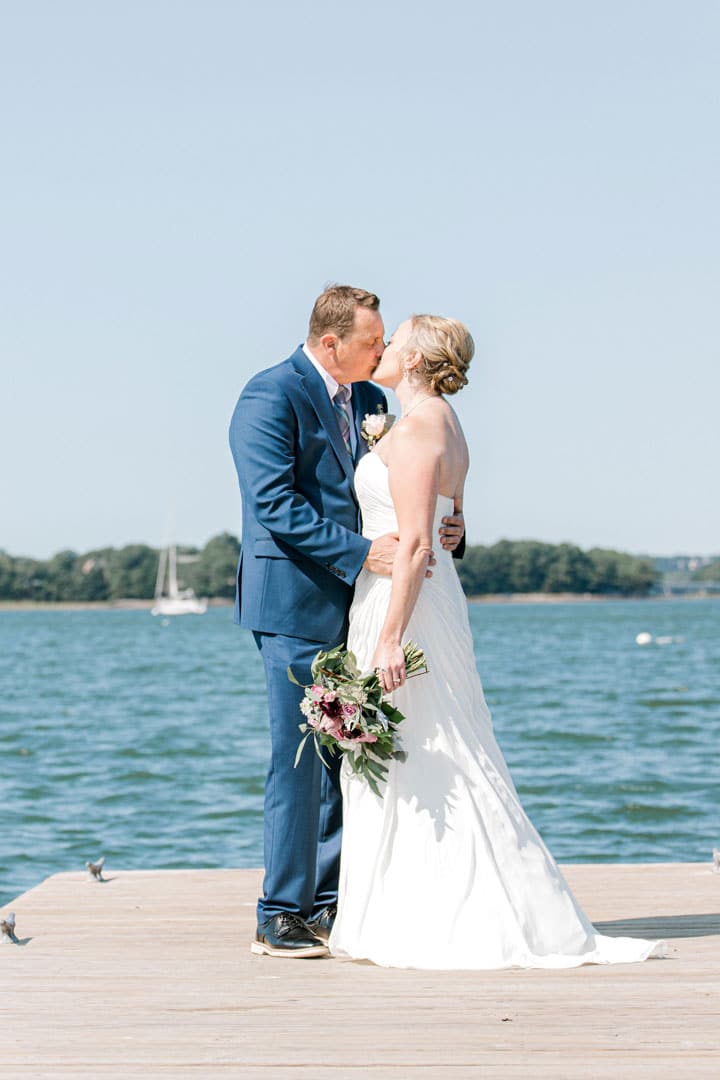 "Catherine did AMAZING work!"
Catherine is one of the best photographers I have ever worked with in New England!!! Very reasonably priced and with a flexible schedule! She always goes above and beyond to please her customers! She did my bridal pictures and my wedding in Bar Harbor, Maine — The pictures have been amazing and filled with genuine moments! I couldn't have asked for better!

Catherine's work gives me so many happy emotions! I love her down-to-earth style and the way she captures real love stories. Her Maine wedding photos are beautiful and timeless, and I always feel incredibly lucky when I look at the wedding album. Thank you, Catherine, for taking pictures of some of the most important times of our lives!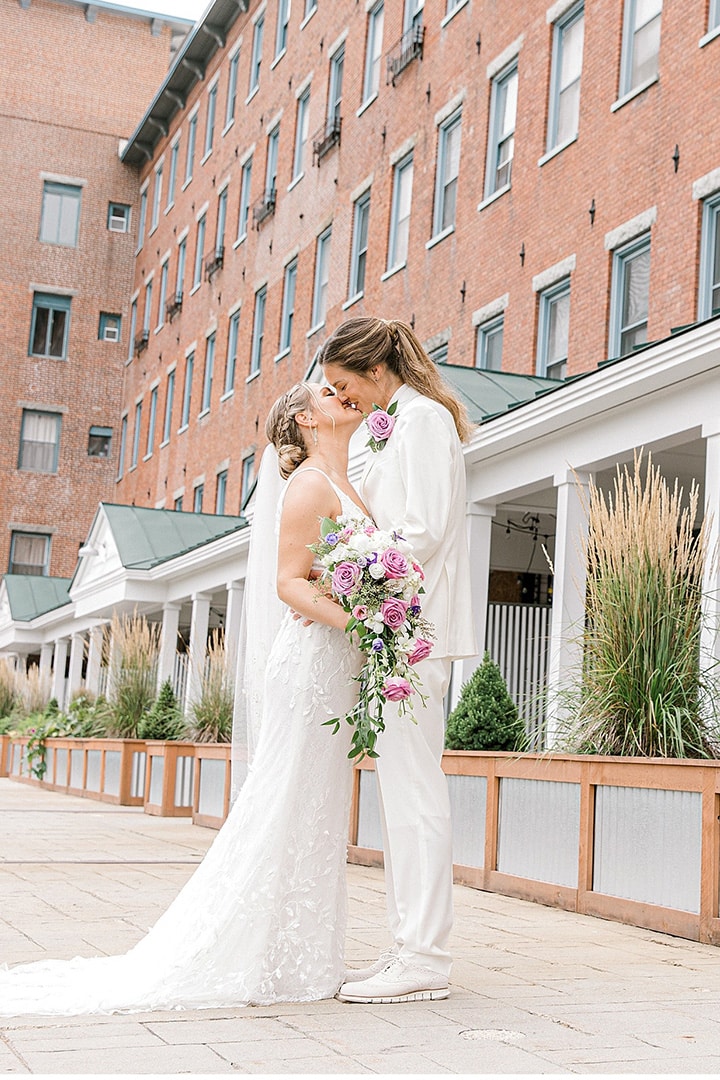 Catherine is an incredible artist and her work is simply beautiful. I'm so grateful that she was our photographer at our huge Maine wedding in Bar Harbor – her photographs captured the joy and love of our day perfectly. Catherine has a true gift for filming real moments and telling stories with her images. Her ability to capture the emotional moments of weddings is truly special. If you're looking for a wedding photographer in Maine, Catherine is your best bet!

"Catherine was friendly and professional."
I was searching for a quality Maine wedding photographer and found Catherine. Catherine was a very friendly and professional wedding photographer. She ensured we were happy with all the pictures and worked with us on a last-minute wedding in Southern Maine. Her kind words and supportive approach were exactly what we needed during stressful wedding planning. We will be choosing her again for future events. If you have a few Maine wedding photographers in mind, go with Catherine because she is such a talented photographer!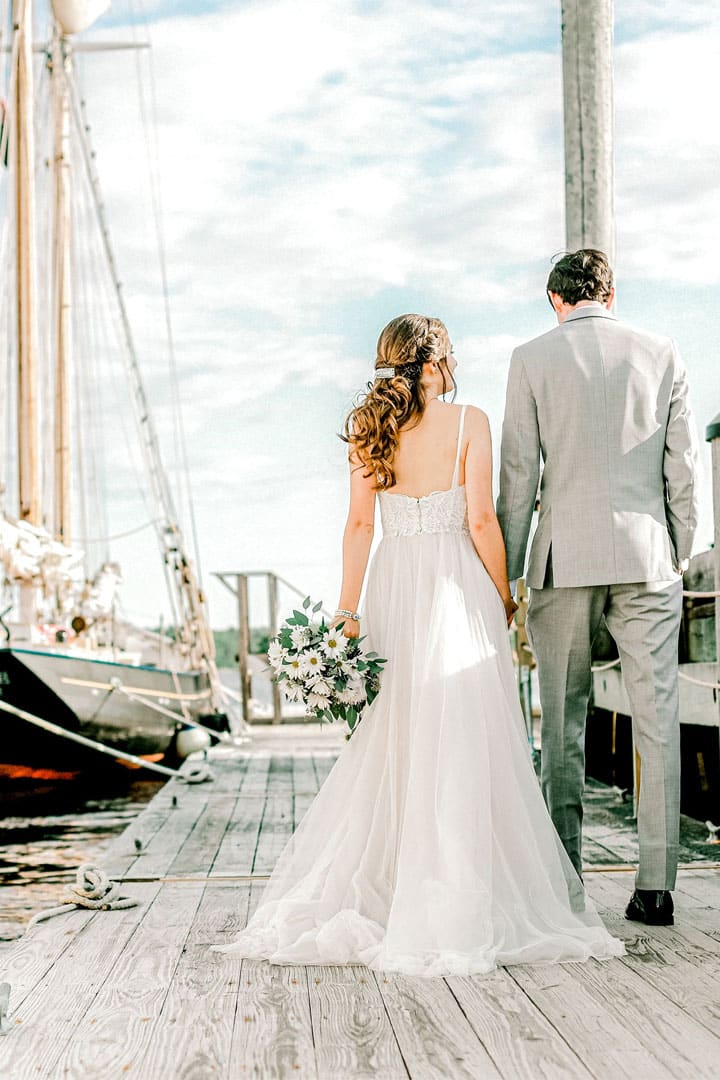 Book Me as Your Maine Wedding Photographer Today