As the sun set on Portland's Ocean Gateway, a beautiful traditional Indian wedding took place.
---
Prashant and Shruti had been friends for ten years and dating for three, with Prashant flying back and forth between Alabama, where he was finishing his residency, and Bangor, ME, where Shruti lived.
On this special day, they were surrounded by their family and friends as they said their vows in an elegant ceremony filled with love, fun, friendship, and vibrant colors of pastels, pink/white with a pop of red.
The venue provided the perfect backdrop to capture all the magic of this unique union between two cultures!
Introducing Prashant and Shruti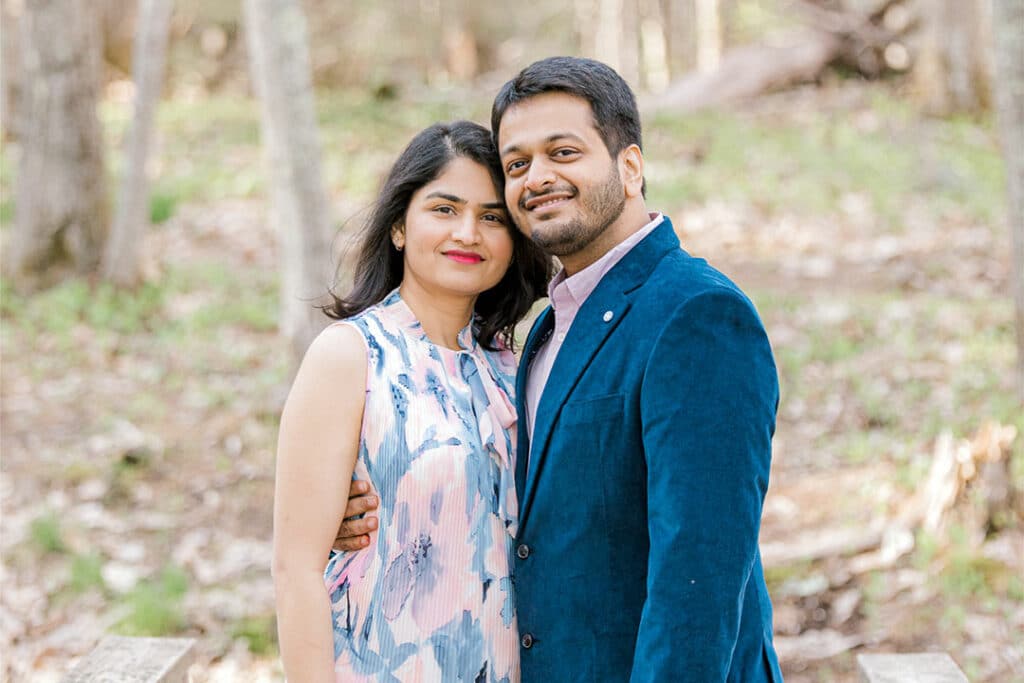 As the official photographer for their wedding, I was thrilled to capture this special day. During our engagement session a few weeks prior, Prashant and Shruti were filled with excitement as they talked about their plans and shared memories of their time together. It was clear that these two had found something special in each other, and I couldn't wait to freeze this moment in time for them.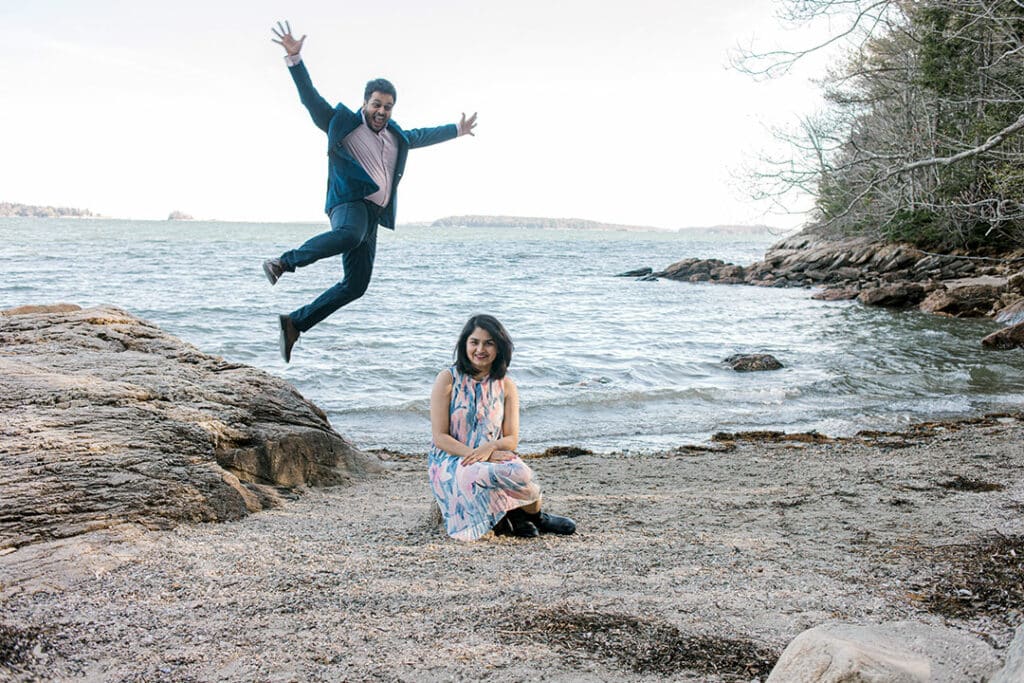 My camera couldn't keep up with all the love being shared!
The Wedding Venue – Portland's Ocean Gateway
When Prashant and Shruti chose Portland's Ocean Gateway as the venue for their traditional Indian wedding, they knew they had found something truly special. The breathtaking views of Casco Bay provided a stunning backdrop for the ceremony and celebration – from the magnificent ocean view to the lush gardens; this was one wedding that would be remembered forever.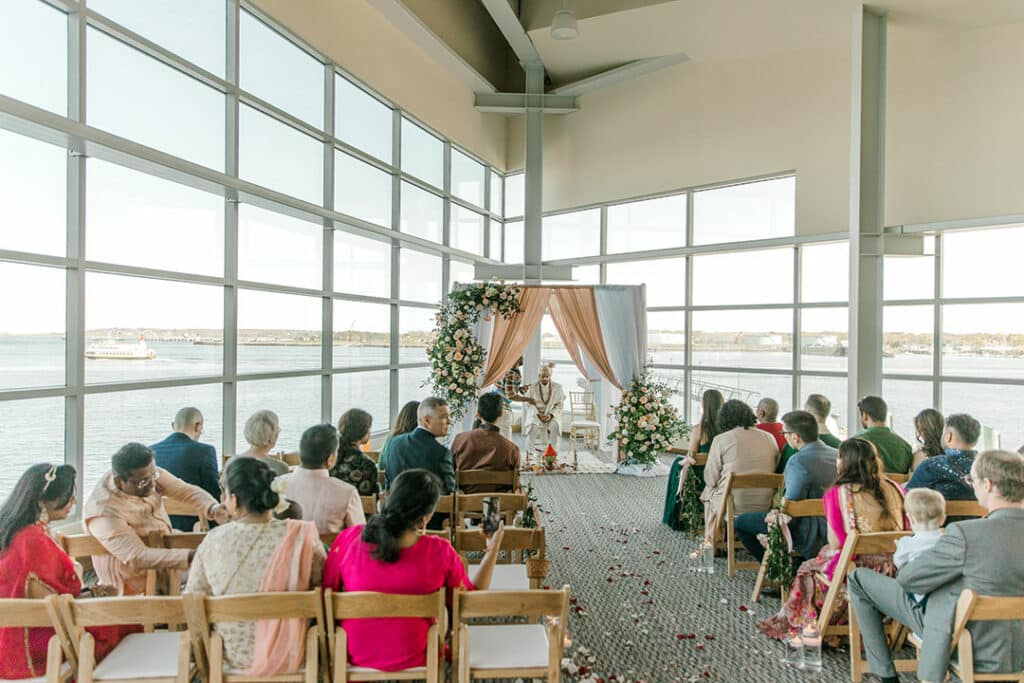 Portland's Ocean Gateway is a stunning venue that provides the perfect backdrop for any special occasion. Located on Casco Bay, this breathtaking destination offers magnificent ocean views, lush gardens, and other beautiful features that make it an ideal location for weddings and other events.
The impressive setting of Portland's Ocean Gateway makes it a popular choice among couples looking to celebrate their union in a unique style. Whether you're planning a traditional Indian wedding or just want to host an intimate gathering with family and friends, Portland's Ocean Gateway has something to offer everyone!
First Look
When Prashant and Shruti first saw each other that day, their emotions were palpable. After months of planning and anticipation, the two were finally ready to exchange their vows in front of all their family and friends.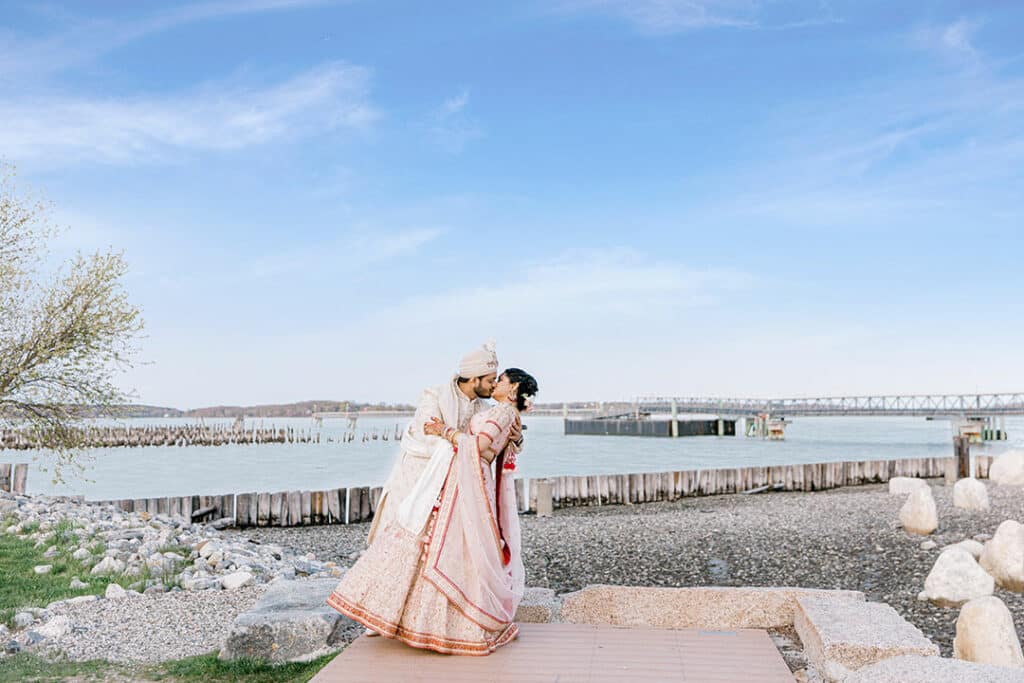 The first look photos captured the couple's joy at that moment perfectly. Prashant and Shruti were beaming with happiness as they shared a few moments together before making their way into the mandap for the ceremony.
My camera was able to capture all the magic of this special union between two cultures – from the vibrant colors of their wedding attire to the sweet smiles on their faces; this was one moment that I will always remember!
As a photographer, it is my honor to be able to freeze such special moments in time for couples as they start their lives together. Prashant and Shruti's traditional Indian wedding at Portland's Ocean Gateway was an event that I will never forget!
The Ceremony At Portland's Ocean Gateway
The traditional Indian wedding ceremony of Prashant and Shruti was nothing short of magical. As their families and friends gathered to share in the joyous occasion, the couple exchanged meaningful glances filled with the promise of a lifetime of love.
The ceremony began with a welcoming prayer that set the tone for all who followed. Prashant and Shruti made beautiful traditional vows filled with love, fun, and friendship. They completed each ritual with grace and enthusiasm as they celebrated their union in front of all who had gathered to share this special day.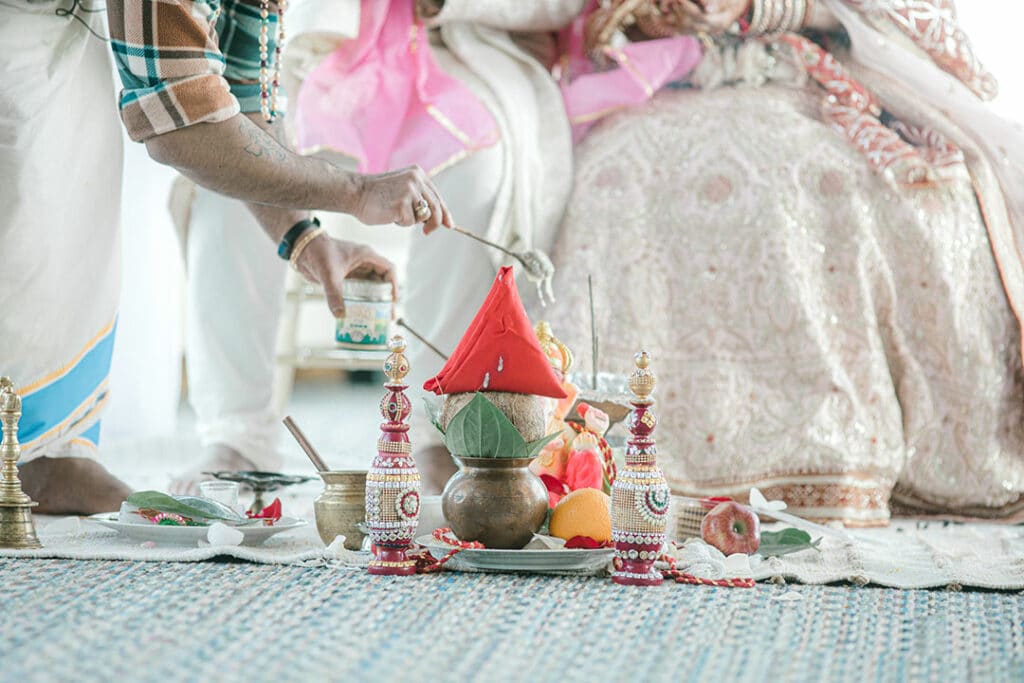 The whole ceremony was a stunning display of the two coming together to celebrate the couple's love. I was honored to be a part of such an incredible event, and my video and photos will always remind me of this beautiful union!
After the ceremony had concluded, Prashant and Shruti's family and friends gathered for their reception. The couple celebrated their love with their guests into the night, and I was truly happy to be a part of such a fantastic day!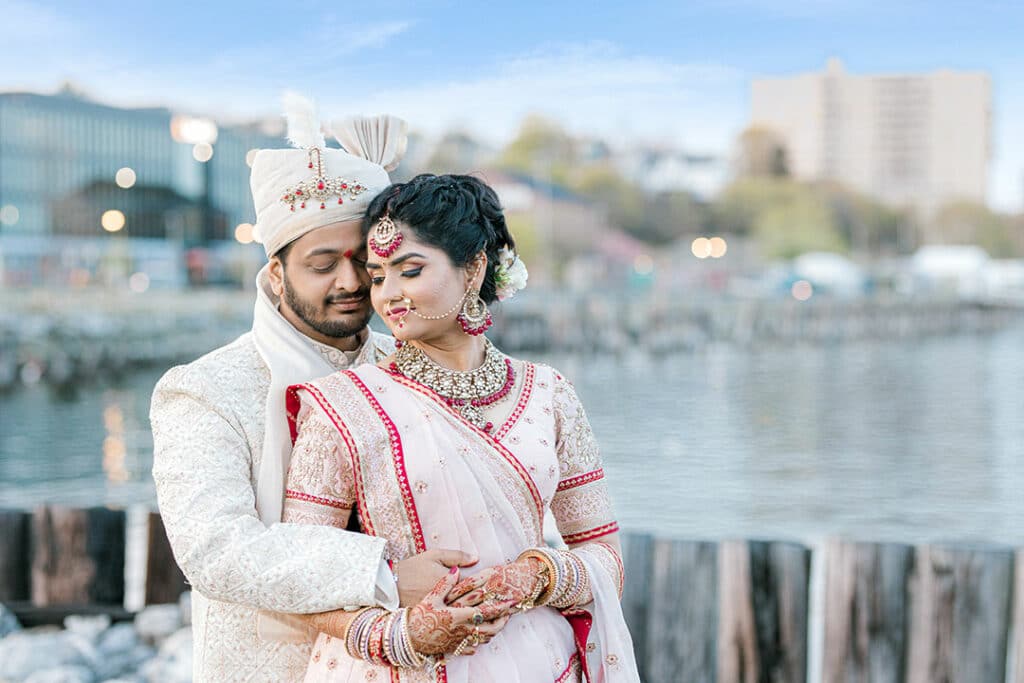 Prashant and Shruti's traditional Indian wedding at Portland's Ocean Gateway was a day that these two will never forget. It was filled with so much joy and love, and I will always remember their special day!