Should You Hire a Professional Makeup Artist?
It's your wedding day – and you want to look your best, right? Well one of my favorite tips is to hire a makeup artist for your wedding day. This is one item that you will want to splurge on as it goes a long way!
When I am performing the duties of a Maine Wedding Photographer, I want every bride I take photos of to be absolutely thrilled with her photos AND to feel super amazing on her wedding day which a makeup artist can help with. Here are some other reasons why I think you should hire someone to make you look your best:
The camera can change how your makeup looks
Even though you may feel like you're good with your makeup routine and know how you want to look – add in a camera and things can completely change. Some makeups can make your skin look oily, sweaty or shiny in photographs (I typically suggest staying away from foundation with SPF). You don't want to look back on your photos and ask yourself why you look so oily – do you?
Another reason – I will most likely use a flash at some point when photographing your wedding and if you have on the wrong type of makeup – you might look pale.
To avoid a "ghost face" – I suggest hire a makeup artist. They will know which products to use so you look and feel your best.
Photoshop will not always work
If possible – I like to get the wedding pictures right in camera. I want that photo I took to come out the way I saw it which means I don't often do much "photo-shopping" to the photos I do take.
A makeup artist can work wonders and cover up blemishes, scars, zits etc. And this way you look your best in your photos.
Do what you do best – and let the experts in Maine do the rest!
You will have enough to worry about on your wedding day – so let an expert make you look your best! Plus you will need some time to unwind, relax and be pampered – what better way to do this than to have your makeup done! So sit back, relax, enjoy and let me capture your amazing day.
 Click the gallery to see work of different makeup artists 
Here are a few makeup artists who can make sure you look glowing and gorgeous on your wedding day:
Natalie Cusson
Portland, Maine
Beauty Mark Spa
Camden, Maine
Abbey Sawyer Hair and Makeup Artist
Bangor, Maine
https://www.facebook.com/abbeysawyerhairandmakeupartistry/
Adore Rouge
Portland, Maine
Let me help you decide what will be best for your day. Click the contact button below.
XOXO
Catherine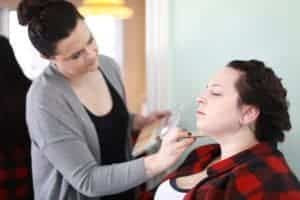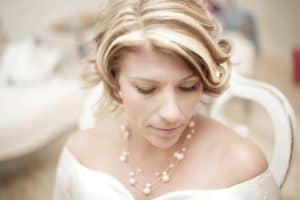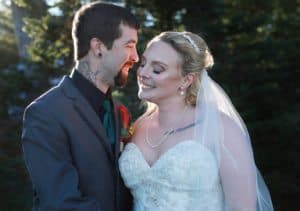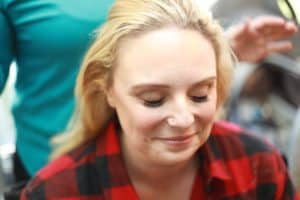 Catherine J Gross is a Maine Wedding Photographer