As a couple who is planning your wedding, you have a lot of decisions to make. And as the months go by, the number of those decisions piles up. The biggest decision you'll need to make is where will it be? And that choice can affect so many other aspects of your day from the location for portraits to proximity to reception amenities and more. You may also want some advice on how to find some of the best wedding venues in maine for you and your partner and we're here with everything you need! Are you unfamiliar with Maine? I have created a guide for you on what an average wedding in Maine costs.
The Beachmere Inn: Where Your Dream Wedding Can Become Reality!
Key Points
-Spectacular ocean views from every room in the inn – private balconies overlooking the sea and Marginal Way; direct access via well-lit pathway (just steps away) – ideal for ceremonies or portraits.
-Huge lawn perfect for any size wedding party to gather comfortably, with tented space if you choose, as well as an elevated tented area with ocean views for use by the bride & groom prior to the ceremony – guest photographers will delight in individuals or groups framed by waves crashing behind them during their session!
-All rooms are suites with private bathrooms and kitchenettes – some have gas fireplaces, most have balconies. Some rooms include a hot tub on premises perfectly situated. From affordable beginnings to luxury overnights, The Beachmere Inn can provide options that fit your budget!
-On-site restaurant, The Blue Bistro, offers a prix fixe menu to accommodate your entire wedding party for dinner. They provide ample food and beverage choices to celebrate with family & friends.
-Close proximity to Marginal Way, Perkins Cove, downtown Ogunquit, Moody Beach, and the Atlantic Ocean. Easy access right outside our property in all directions!
Dining – The Blue Bistro
Looking for a breathtaking wedding venue with on-site catering for your special day? The Blue Bistro is the perfect location for an intimate celebration or a grand affair. They offer seasonal dining specialties such as lobster bakes every Wednesday in the summer, Sushi Sundays, and Taco Tuesdays.
Do you want your wedding day to be unforgettable? The Executive Chef and his team are ready to help make your wedding a success! They are one of the best wedding caterers in Maine and offer a variety of menus for any occasion, from hand-passed hors d'oeuvres to formal plated dinners. The Beachmere Inn is a place that will make all of your dreams come true!
The restaurant located inside the Beachmere Inn also has a wide variety of microbrews, wines, and libations to enjoy at the restaurant or take to your room at our fully stocked bar. With custom menus available to suit any occasion and a variety of cocktail specials, including "Margarita Madness" every Monday, the bar is an inviting destination for guests to meet before dinner or spend after.
The Blue Bistro inside Beachmere can make your day unforgettable. Let their event planners help you make all the necessary arrangements needed to create an unforgettable occasion!
Local Activities
If you're planning your wedding and considering The Beachmere Inn for your wedding venue, here are some great activities to do while you're there!
Bike on the boardwalk, take a boat ride out into the bay to watch whales, go boating, or enjoy the beauty of nature by hiking up one of our many mountains. To plan all of this with family and friends, The Beachmere Inn is the perfect location!
Amenities
The Beachmere Inn is a perfect wedding venue for an engaged couple that wants a beach environment, eco-friendly amenities, and activities that cater to couples with children.
It has an exercise room with golf, luxurious accommodations, and spas. The Amenities provide the best of everything you could want in a wedding venue for an engaged couple planning their big day.
Rooms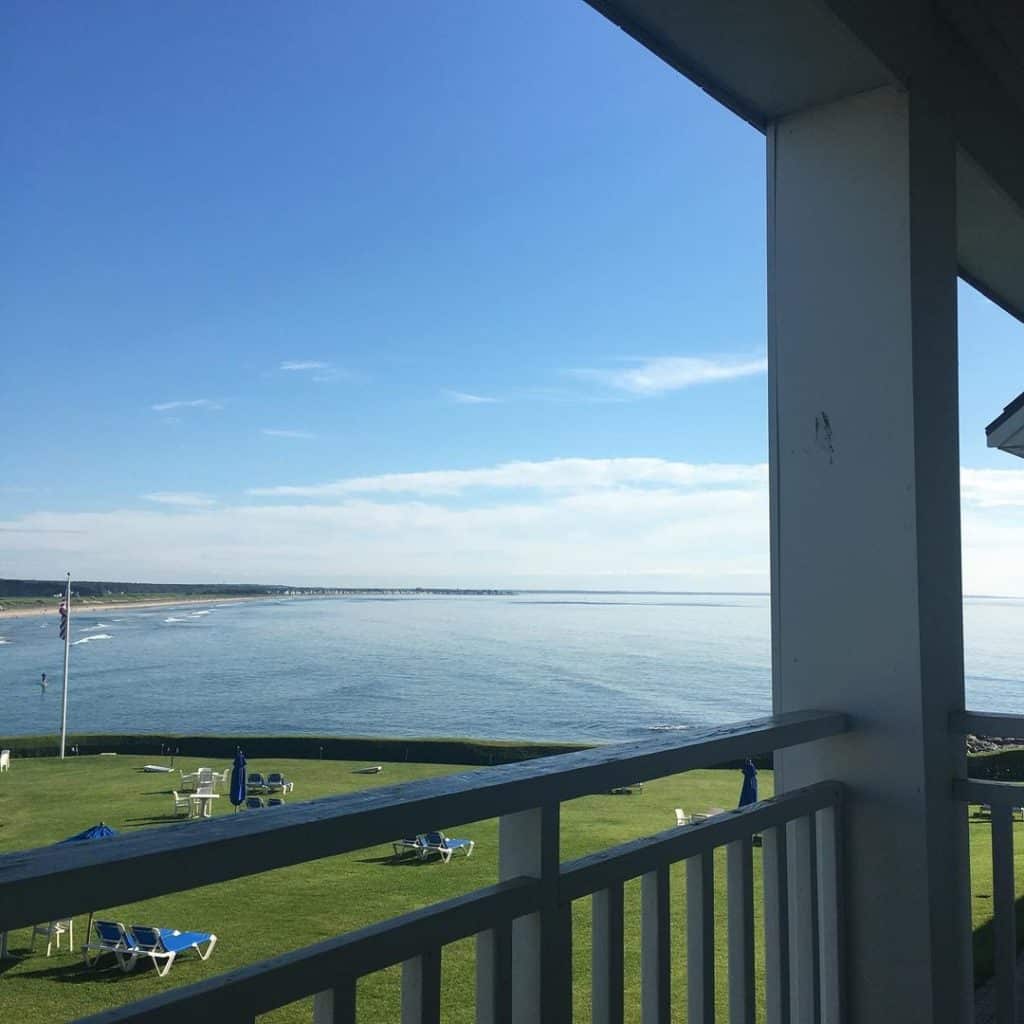 The Beachmere Inn is an intimate, oceanfront wedding venue with 72 suites, 22 king suites, and 4 family accommodations. The Beachmere Inn is proud to be Maine's only true "all-suite" resort wedding hotel!
Breathtaking views in every direction await you at The Beachmere Inn. Walk out of your room to a pristine 3-mile stretch of private beach with the crashing waves of the Atlantic Ocean providing serene white noise for all 72 of the guest rooms. Take a dip in your private hot tub.
Whether you're planning a destination wedding or just want a getaway where you can relax and unwind, The Beachmere Inn has got you covered. And did I mention that they offer in-room massage services?
It's no secret that The Beachmere Inn is widely considered the best wedding hotel in Ogunquit, but did you know they are one of the most dog-friendly hotels in Maine?
Why The Beachmere Inn Is Considered Maine's Best Wedding Venue
The Beachmere Inn is a family-owned business that prides itself on being a leader in guest services, event coordination, and hospitality. The property is a classic setting with both indoor and outdoor venues and is maintained with the highest standards and grounds care.
The stunning location is perfect for weddings, elopements, vow renewals, commitment ceremonies, rehearsal dinners, welcome receptions, bridal or baby showers, and even bachelor/bachelorette weekend getaways.
As a Southern Maine Wedding Photographer, I just love getting the perfect shots of your wedding with this picturesque backdrop.
Your events will be unmatched with their natural and dramatic oceanfront offerings and handsomely appointed staterooms at the Beachmere Inn. Nestled into the rocky coastline of the Marginal Way your guests will be amazed by the Ocean View Lawn which can accommodate a large number of guests for an outdoor ceremony.
The Rotunda provides a unique outdoor venue for your cocktail hour, complete with a fire pit, bistro lighting, and lawn games if you'd like, for a more casual flare.
Your guests will not be disappointed with a tented reception on our Victorian Side Lawn or a more intimate reception inside our Marginal Way Salon both offer spectacular ocean views.
Planning & Coordination Services
The Beachmere also offers event planning services that cover all aspects of your big day. They'll coordinate with vendors and clients to ensure everything is where it needs to be and done on time. All they require for this service is a deposit and some more information about your layout and timing preference:
– What's the theme of the reception?
– How many guests will be coming?
– Do you want an outdoor or indoor ceremony space?
– What are your color preferences for flowers, linens, etc.?
– What style of entertainment would you like?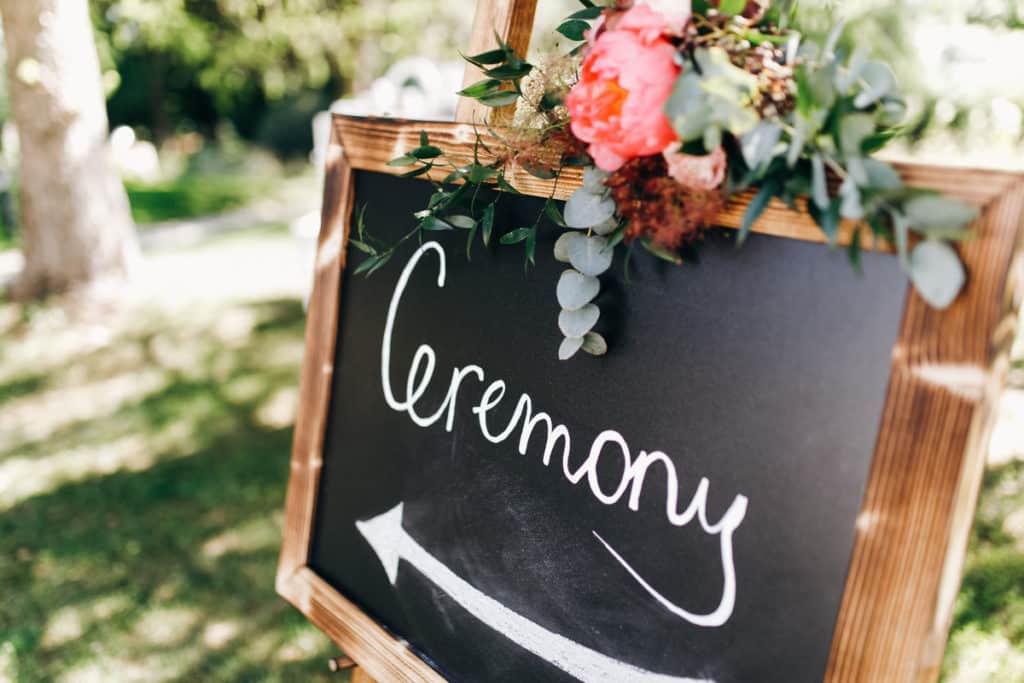 Meeting Space
The Beachmere Inn is a beautiful venue with over 1,500 square feet of meeting space within three separate conference rooms. It also has 25+ guestrooms, a meeting capacity of 65, and a beachfront location that overlooks the Ogunquit coast.
With just a short walk from the main lobby, you can be on a white sand beach where you can enjoy the time together as a couple through making sandcastles or just relaxing on the beach.
This venue also has two gorgeous ballrooms and also provides amenities such as complimentary wireless Internet access, food and beverage options through their onsite catering, and more!
When you and your partner start to search for the perfect location for your wedding one of the things that you will need to decide on is what kind of venue will suit you best. The Beachmere Inn in Ogunquit, Maine is a favorite among couples who love sunsets on the Marginal Way and who want an intimate wedding with plenty of entertainment options.
Conclusion
The Beachmere Inn is the perfect wedding venue in Ogunquit, Maine for couples who want to have an intimate ceremony with scenic ocean views. They offer a range of accommodation styles from group rooms to private suites with a hot tub and also provide amenities such as complimentary wireless Internet access, food and beverage options through their onsite catering, and more!
If you are thinking about booking your dream destination wedding at The Beachmere Inn or need help planning any other event contact us today for expert assistance that will ensure everything goes smoothly.
Also, Don't forget that it is just as important to book your wedding photographer/videographer early too! The best dates of the season book up quickly!
Contact
Beachmere Inn
62 Beachmere Place
Ogunquit, ME 03907
United States
Phone: 207-646-2021
Website: https://www.beachmereinn.com/