Maine Boudoir Photographer
Catherine J. Gross
I am a Boudoir Photographer offering In-Studio or On-Location Boudoir Sessions in Maine

I am primarily a Wedding Photographer, but I love shooting boudoir.
A boudoir session is discrete, fun and empowering. As a Maine boudoir photographer, I am in the business of making women look and feel their best.
These Sessions empower women to view their most genuine self ~ genuinely stunning, glowing, fearless, and exceptionally inspiring!
This type of photography has been around since the 1920's and has just evolved further over time. It is now used for various reasons for sharing with your significant other, or just to feel good about yourself and your body
"Well behaved women seldom make history." – Laurel Thatcher Ulrich
Why Choose Me For Your Boudoir Photo Shoot?

I am the Most Personable Photographer you will Meet!
When choosing your boudoir photographer, it is important that you chose someone who you really click with. It is also important that you just love their work. You should choose someone you can feel comfortable with and most importantly, someone you can have FUN with!
Your Confidentiality is My Ethical Responsibility
All of the boudoir images on my website and on my social media are of models and real clients. I have consent from each of these women to use their photos. I will never publish any photos without my client's consent.
Many of the women I meet are excited to be featured on my website, blog, or social media accounts, but others prefer to stay discrete, and that is perfectly fine as well! You will never feel pressured to grant me consent. These are YOUR pictures!
My approach is flexible.
I understand that each woman has their preferences. So, I take time to understand your needs before crafting the perfect boudoir plan that perfectly meets your visions. We can work together to brainstorm ideas for the perfect shot.
Best-in-class equipment.
My excellent photography skills are further complemented with the use of state-of-the-art equipment. I only own the best cameras, lenses, and studio equipment. This is complimented by my post-editing skills to boost your shots to new levels.
Feel Beautiful During Your Fabulous Boudoir Photo Session

Maybe your goal is to gift your sexy photos to your significant other, or maybe it's just for a little self love. Either way, boudoir sessions can feel a little bit overwhelming or anxiety inducing if you are not sure what to expect.
Depending on the length of your session, bring a couple different outfits.
Relax, once you get here you will relize how open and comfortable you will feel in the studio. During the session, try not to get hung up on the poses. Just be your natural beutiful self and let the fluid, flexible shoot leave you with photos that you will love.
Confidentiality
This is one of the most important things to discuss with your photographer before going further with your session. Many of us are working-women with jobs and we prefer for these images not to be on the Internet, while others of us have flexible jobs and it isn't as important.
This is something we will discuss with you prior to the session, and most importantly, there will be a contract. All legitimate photographers will have a contract for you to sign that covers your confidentiality. This is MOST IMPORTANT.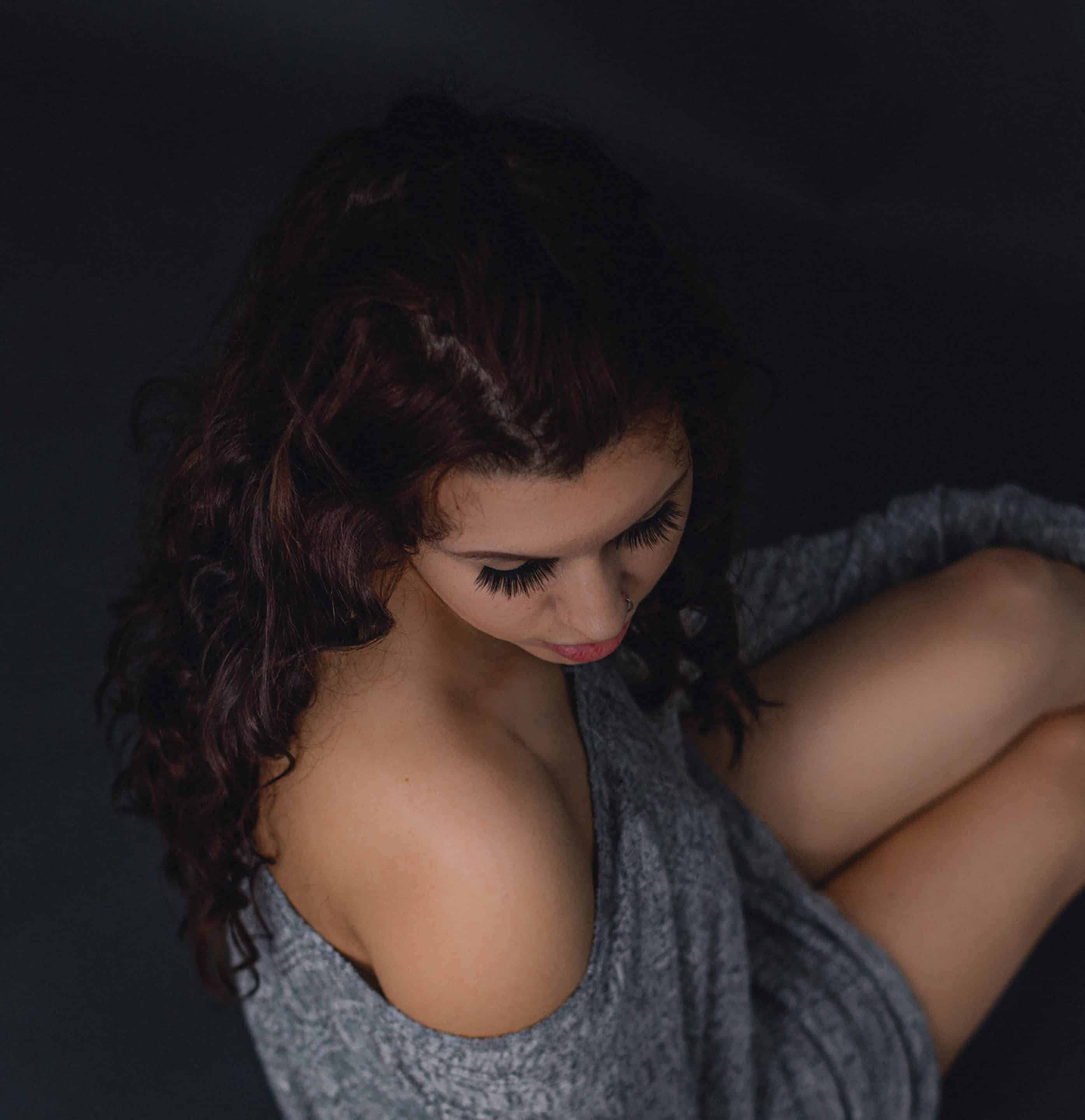 Customizable and Affordable Packages

Personal Session
*Most Popular*
Includes:

1 Hour Session

50 Edited Images

Color and Black and White

Unlimited Wardrobes

Full Print Release

Online Gallery
Full Session
Includes:

2 Hour Session

Full Gallery

Color and Black and White

Unlimited Wardrobes

Full Print Release

Online Gallery
Bridal Boudoir
*Request Bundle with Wedding Package*
Includes:

1 Hour Session

50 Edited Images

Color and Black and White

Unlimited Wardrobe Changes

Full Print Release

Online Gallery
At Catherine J. Gross Photography, our readiness to work with our clients' budget stands us out among other Photographers. We are always ready to discuss your needs and provide a custom quote in that respect.
Feel free to get in touch with me today through any of my communication lines. If you are ready to book your Boudoir Session with me or need more information, fill out the form below.
Frequently Asked Questions

Where is your studio located?
My studio is my home-based business located in Vassalboro, Maine. It is centrally located between Augusta and Waterville and allows for easy travel from Portland Maine or Bangor Maine off I-95.
Do you travel for sessions?
Yes!* I can bring my studio to you if you would like to have your session in your home or other private setting. I travel as far south as Portland, Maine, and as far north as Bangor, Maine, and everywhere in between. If you are looking for boudoir photography Portland Maine, I can also arrange for studio use in the city.
*Note* -The "mini session" is In-Studio only.
What is the meaning of boudoir photography?
Boudoir photography is a style of photography that focuses on the intimate, romantic, sensual, and sometimes "hair up" erotic photos of women. These sessions can take place in a studio, bedroom, bathtub or other private setting.
Are having boudoir photos a good idea?
It really is up to how private and discrete you are. Boudoir photos offer a very personal gift that you can share with your significant other. If you don't want your photos to end up on the internet, only give them to someone you completely trust.
What do I need for a boudoir photo shoot?
You only need to bring yourself and maybe a couple different sexy outfits. Most of my clients prepare their makeup and hair at home prior to the shoot, but bring makeup just in case you would like to touch up between shots.
Why is boudoir photography so expensive?
I try to be as fair as I can with my prices. The reason photography in general can be expensive is because of the time it takes to do the session plus the time sifting through hundreds of photos, picking the best ones and then editing.
 What if I don't feel beautiful?
Don't be silly. A boudoir session with me will give you newfound intrepid confidence. Send me a message today.