You are finally engaged! Now what to do after you get engaged? With wedding planning comes Chaos (but happy chaos.) This is the part where you get to sit down and plan everything exactly how you want it, then do it yourself or hire a planner to piece your dream wedding together so you don't have to deal with the stress.
Here is what to do after you get engaged
1) Tell your family. But How?
Before you tell everyone your family should be the ones to hear it first but how do you surprise them with the news like you were surprised? Making sure to tell your close friends and family first will let them know how much you appreciate them in your life before announcing your engagement to the rest of the world.
SUGGESTIONS
Do an engagement shoot and present the pictures in a card at a family dinner
Make your own Save the Date card to give to family.
2) Make it Official
No matter how you plan to announce it, announcing to the world that you are going to be a Mrs. is the most exciting part. How do you do it? A photoshoot of course! I highly suggest incorporating something that says "I said YES!", "I Do", "Save the Date", "Changing it to Mrs.", "Coming soon Mrs. XX". These are all simple yet elegant props that will add to the picture and make sure everyone on your friends' list knows you are getting MARRIED!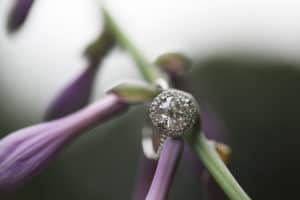 3) Contact your Bridesmaids/Maid of Honor
This is that moment you get to contact your girls! For some this can be hard considering some of us girls have a lot of friends, but when you narrow it down to who you want how do you ask them to be part of your special day? You can't simply just say "I'm engaged, will you be my bridesmaid." I have provided some suggestions to announce your engagement to them with the invitation to be in your bridal party.
SUGGESTIONS
Giving her a box with a ring pop in it that says "He popped the question, Now it's my turn will you be my bridesmaid."
A little box with a gift that says "I can't say I do without you! Will you be by my side?"
An engraved wine glass that says " 'Name' will you be my bridesmaid?"
A note that says " I found my man  but I still need my girls."
A bottle of wine with a sticker that has the definition of Maid of Honor or Bridesmaid
4) The hard part…Budget
Before you go crazy pinning all the amazing, beautiful things you will find on Pinterest and all over the internet make sure you discover your budget. Sit down, look at your finances and see what you want and can afford to spend on your wedding. This is the part all brides hate to do, but lets face it, it needs to be done. However, remember this is your wedding day (one of the best days of your life) so there are some things you should not go cheap on (venue, photographer, D.J. To name a few). Also remember it is ok to splurge within your reason, this is your wedding day after all.
5) Visit Venues
This is the fun part. Where do you want to get married? I suggest discovering the type of wedding you think you want to have such as, a barn wedding (extremely popular right now) I highly suggest Maine Wedding Barn, classic elegant wedding in a ballroom, I suggest Maple Hills Farm for an outdoor or indoor wedding. Once you have decided the type of wedding you'd like to have I suggest you make a list of places you want to visit and make a day of it with your bridesmaids. Remember this should be an enjoyable adventure, so make sure to visit, laugh and smile. This is the start of the rest of your life.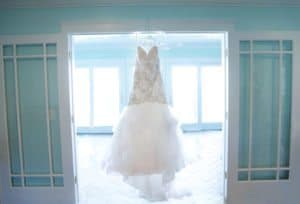 6) Finally, the search for the PERFECT dress
I make this one of the last steps because this is the step that is the most fun but will take the most time. This is also the step that will make everything so real for you as a bride. When you get here, make sure to bring your girls and your mom along and again make a day or two out of it. There will come a time where you feel like you may never find the perfect dress or what if you don't know, let me be the first to tell you it takes some time and searching to find the perfect one but when you do you WILL know and all your worries and anxiety will melt away. You will look at yourself in the mirror and see a future Mrs. that is how you know that is YOUR wedding dress. To help you find the perfect dress see A Brides Guide to Finding the Perfect Dress.
Most importantly don't forget to live in this moment, this is one of the happiest moments of your life enjoy EVERY. SINGLE. SECOND. Of it.
  7) Book your photographer, that's me
Hopefully, now you have an idea of what to do after you get engaged. What are your thoughts? Leave me a message or comment down below!
XOXO,
Catherine