Obviously, my first love of weddings is photography – but my second favorite part about weddings is the cake! Here are some of, in my opinion, the best wedding cakes in Maine. I hope these are helpful to you when planning your big day!
Our list of best wedding cakes in Maine comes from bakeries that are truly masters of this craft. And the best part is the great detail, fantastic flavor combinations, and over-the-top presentation. Whether you're looking for a classic white-tiered cake or something more adventurous, these bakeries have an option to suit your tastes. Enjoy!
Xoxo,
Catherine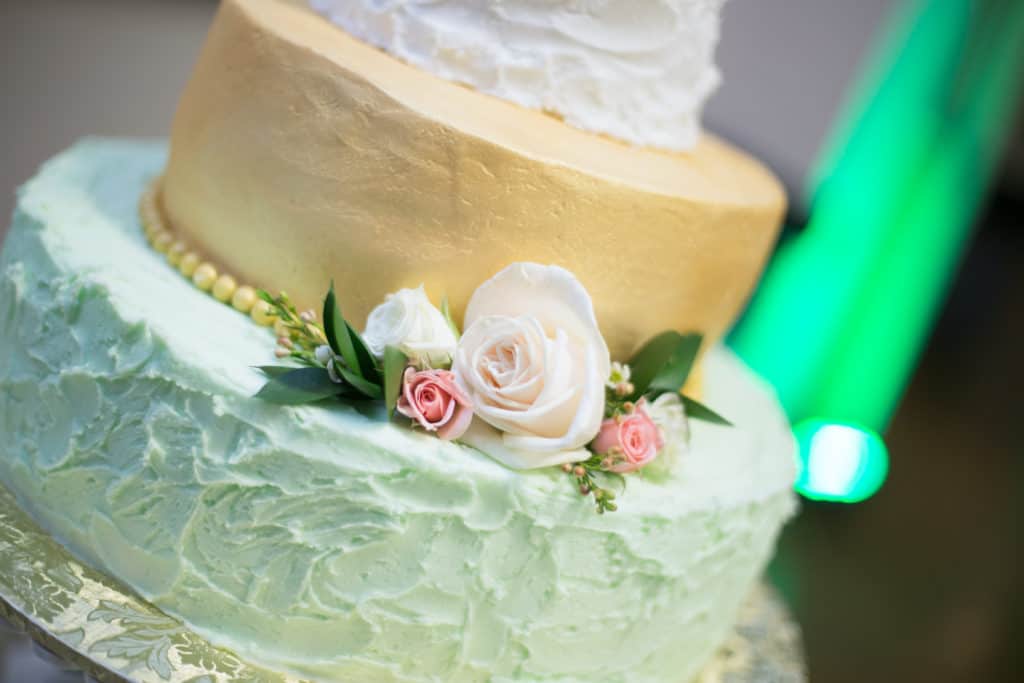 Best Wedding Cakes in Maine (in my opinion)
Cakes Extraordinaire
http://www.cakesextraordinaire.com
1054 Brighton Avenue
Portland, Maine 04102
(207) 874-CAKE (2253)
Known as the "wedding cake professionals" – Cakes Extraordinaire can turn any photo you take into the wedding cake of your dreams. Not to mention – their wide array of flavor combinations will make you want more before you even take a bite! They even offer gluten-free options. This company is definitely one of the best wedding cake bakers in Maine.
Beach Pea Baking Company
53 State Rd
Kittery, ME, 03904
(207) 439-3555
If delicious and delectable wedding cake is your thing – but so is buying local and being eco-friendly – then Beach Pea Baking Company is your wedding cake match! Not only are their cakes amazing but they support local farmers and use vendors who use sustainable, and use eco – friendly practices. Delicious and good for the environment – best wedding cakes in Maine!
Cake Elizabeth (one of my personal favorites)
Patricia Raymond-Monk
Cape Elizabeth, ME
(207) 370-4008
Not only do I love this place because of its "punny name" – I love it because if you can think of it (or find a photo of it) – they can make it for you! Cake Elizabeth has won best wedding cakes in Maine multiple times for a reason. They have an amazing, wide array of flavors and can create just about anything you can imagine! This is one of the best wedding cake bakers in Maine for sure.
Frank's Bake Shop
Frank's Bakery
199 State Street
Bangor, Maine
(207) 947-4594
The name may sound simple – but their cakes are far from it! Even offering gluten-free cakes, you can get the "down-home" feel mixed with classy elegance at this bakery. Not to mention – the taste is unforgettable!
Camden Cake Lady
(207) 939-6226
If you're looking for fresh cakes and sweets made just for you – or trying to find something that no one else seems to be able to know about – then you should ask Hillary – aka as the Camden Cake Lady. She can make it for you any way you like it. Your guests will leave raving about it too. The Camden Cake Lady is without a doubt one of the best wedding cake bakers in Maine.
Let Them Eat Cake
from the famous words of Marie Antoinette "Let Them Eat Cake."
http://letthemeatcakemaine.com
Gayle Forte
207-967-4145
11 Lockwood Drive
Kennebunk, Maine 04043
(by appointment only)
Focusing on specialty wedding cakes – Let Them Eat Cake is where to go if you want an award-winning cake that tastes good too! Not to mention – ordering custom cakes is less expensive than you think.
Carriage House Cakery
http://carriagehousecakery.com/
64 US Route 1 By Mile Post 5 (Owls Head Transportation Museum)
Owls Head, Maine 04854
(207) 929-7523
Unique cakes at the Carriage House Cakery are what dreams are made of – especially if you want one that tastes amazing. They will make whatever it is that your heart desires – and can even accommodate food allergies, intolerances, etc. The Carriage House Cakery is definitely one of the best wedding cake bakers in Maine!
And finally for my personal favorite bakery… of course I am partial because they are located in one of my favorite towns…
Sweet Memories Bakery
http://sweetmemoriesbakerymaine.com/about-us/wedding-cakes/
Susan Remillard Sweet Memories Bakery & Cafe
4 South Main Street #1A (next to the Kennebunkport Playhouse)
Kennebunkport, ME 04046
(207) 967-3860
A favorite of both locals and tourists alike, you can find just about anything at Sweet Memories Bakery – not only tasty treats but delicious cake! They have an amazing variety that will fit any palette or your special requests. Not to mention it is affordable with great service! Among the best wedding cake bakers in Maine for sure!
Picking out cakes can be so fun, I hope this helps sway you in some yummy directions.
To book your wedding photographer contact me!