Introducing Kristy and Matts's story. Kristy and Matt both live in Boston and wanted to have an epic wedding in Maine at the Cliff House (one of Maine's most stunning views). As we all know 2020 came with a major hit, COVID-19 changed the way we did everything this year, but this didn't stop Kristy and Matt from doing everything to make sure they still had the most beautiful wedding. When you are getting married at the Cliff House one of the first things to do is get your Cliff House Wedding Photography booked, check it off, and eagerly await the day. As we all know there is so much that goes into planning a wedding from securing your venue to all the vendors you need to ensure you have the best day. Kristy and Matt worked as a team to make their dream come true.
First Look at the Cliff House
This has become a newer tradition in the New England area and I am loving it! Many think doing the first look will change the feeling of walking down the aisle but you can ask many couples that have done this that they will agree they are two different experiences. The moment Kristy walked down the stairs there was this moment I saw in Matts's eyes, the moment of excitement and nervousness. He was so ready for the day and was eagerly awaiting to see his bride. As she was approaching he said to me "she's beautiful, isn't she? She is so incredibly beautiful." Yes, yes she was.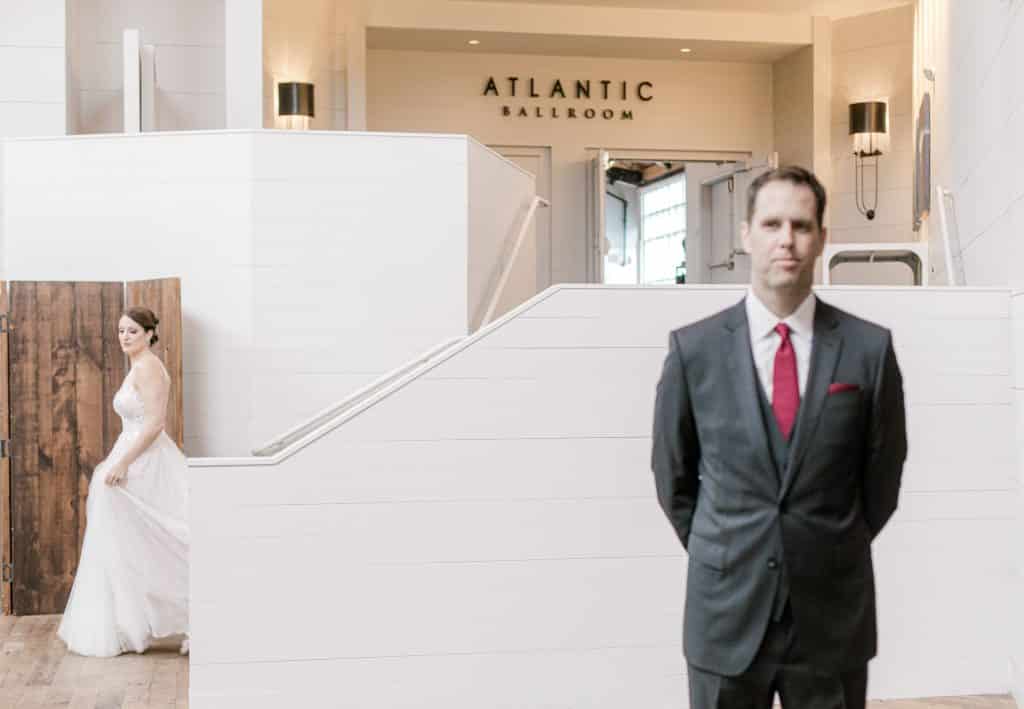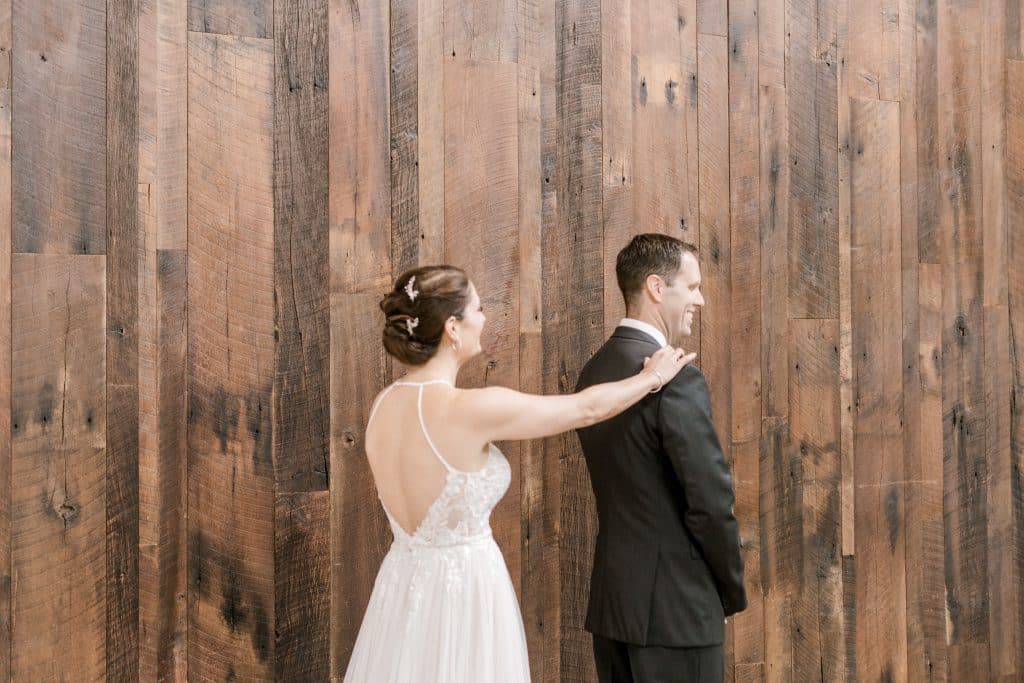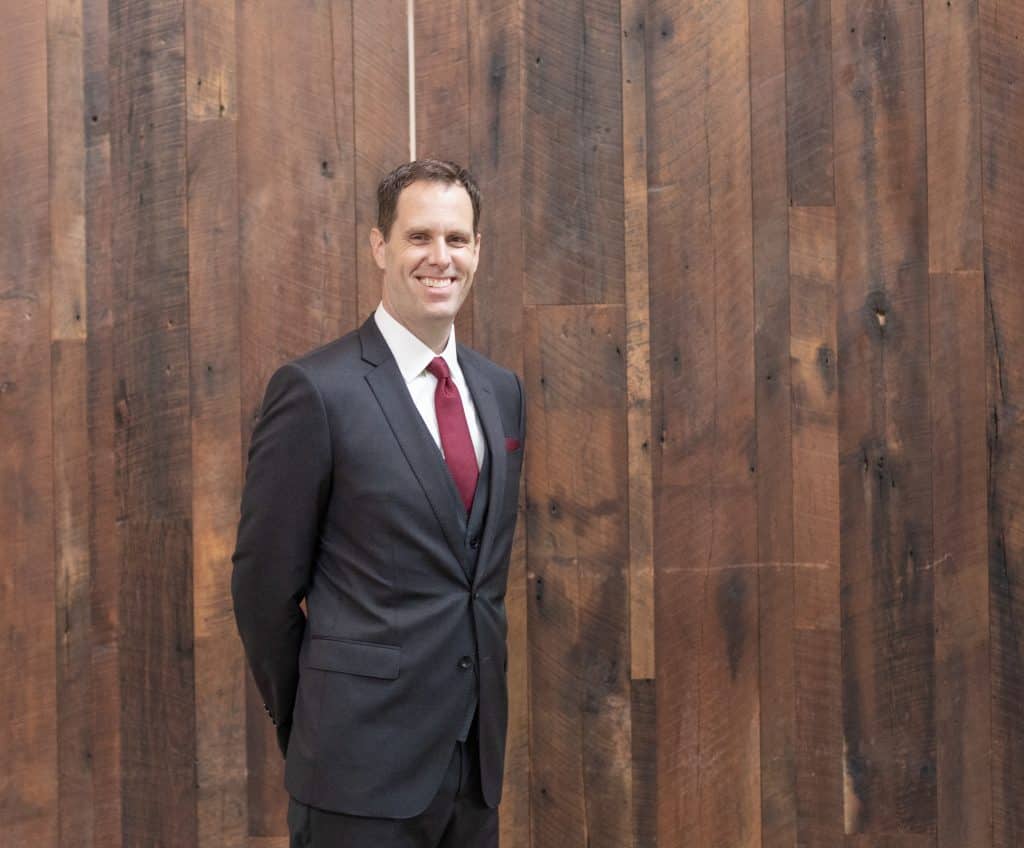 Cliff House Atlantic Ballroom
The day of this wedding it called for rain, even though there is a backup plan you secretly always wish it won't happen the ceremony was held in the Cliff House's most beautiful Atlantic Ballroom. Now if you are going to have a backup plan this is the one to have to check out the stunning views. Rain on your wedding day is considered good luck, it signifies so many things from unity to cleansing as the ceremony began the ocean view took our breath away, everyone gathered together to celebrate Matt and Kristy as they were pronounced husband and wife. As a Maine wedding photographer, it is an honor for me to share people's special days and for them to trust me to capture one of life's greatest moments. I too photographed this wedding watching the rain fall outside as these two gazed into the eyes of each other.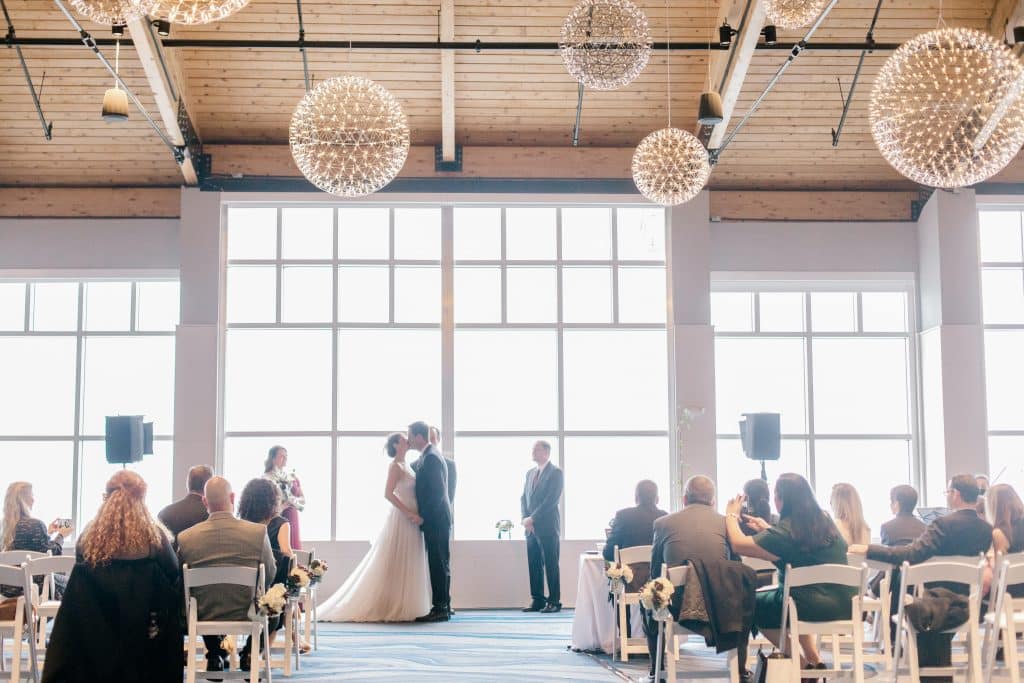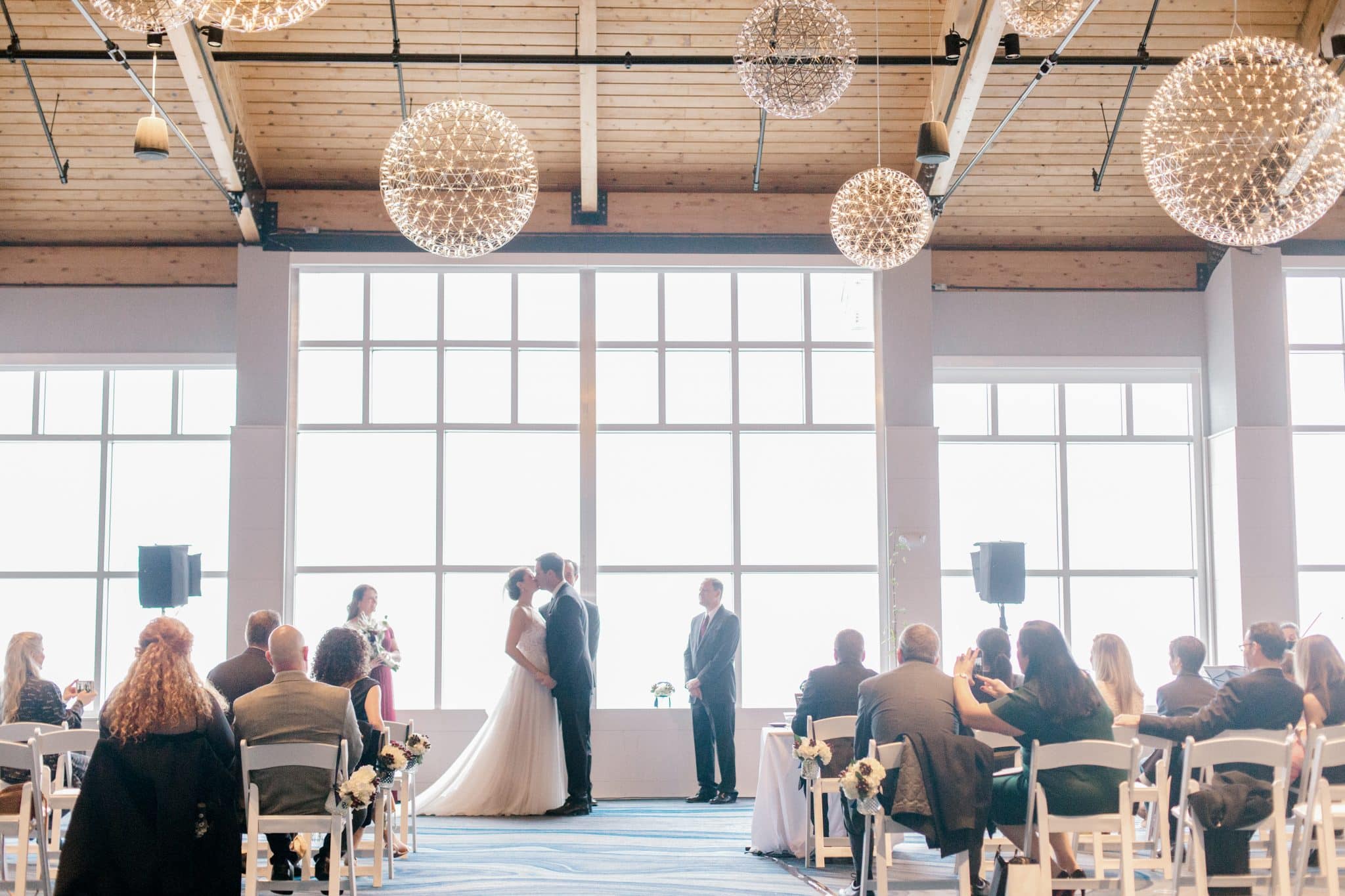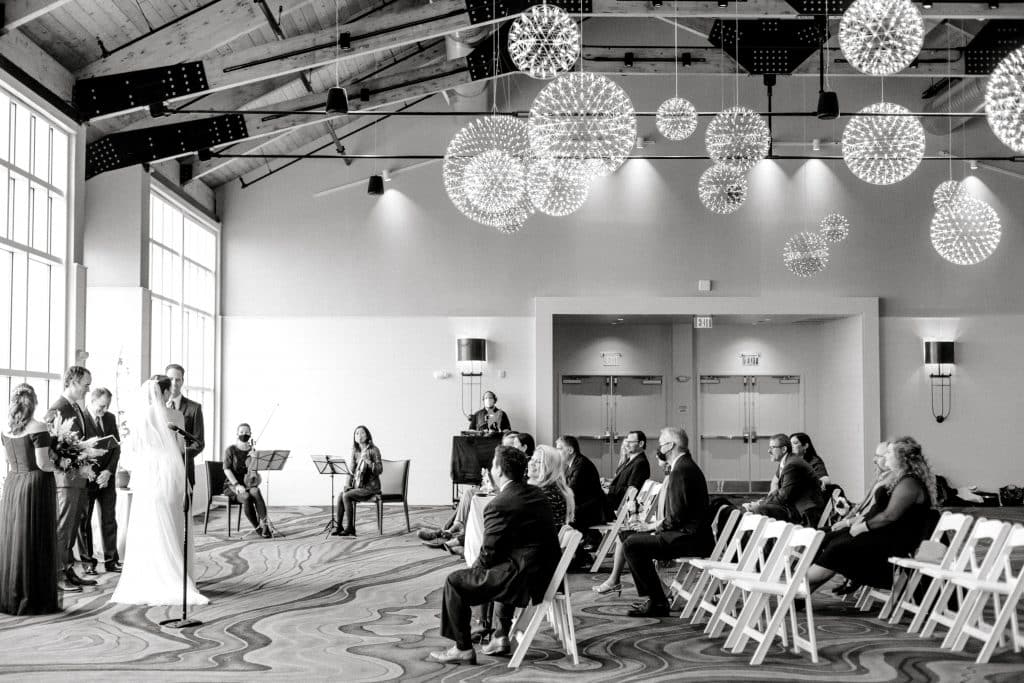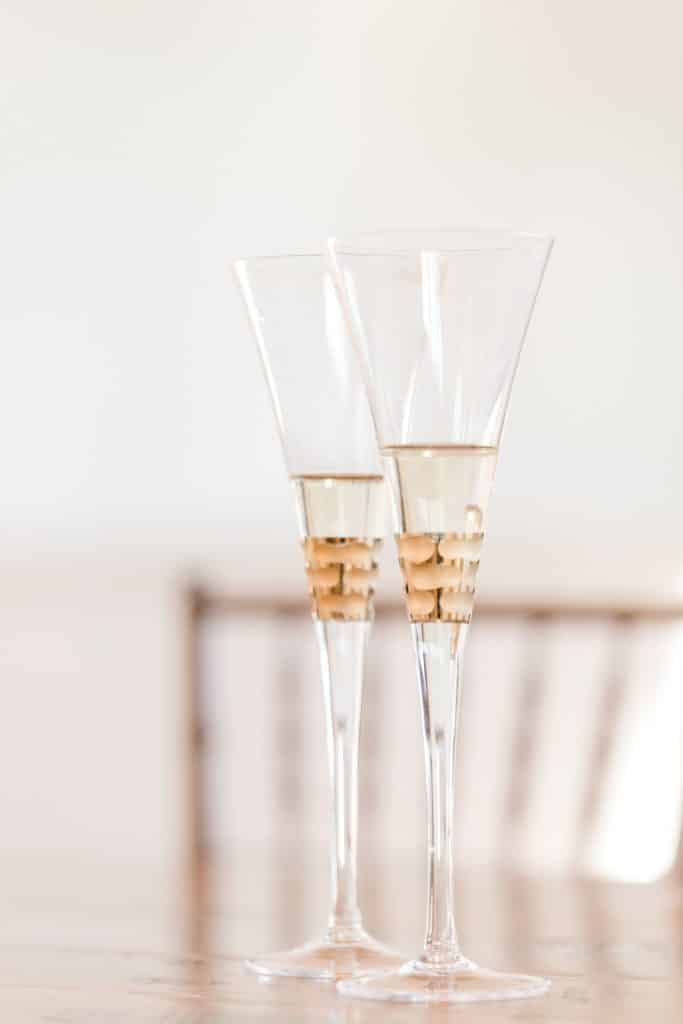 Reception
The moment after the ceremony, when you have said your vows and have committed yourself to your significant other. The reception is the time to visit, see everyone who came out to celebrate your special day. This reception was unlike any others because this wedding was during the early day and several of Kristy and Matts's closest friends came out. It is times such as these you realize who will always be there for you, You discover those that truly love you and will move anything to make sure they can make it to your destination wedding to see you marry the love of your life, these are the people that matter. Wow. What amazing friends these two have.
This reception had amazing music, beautiful people, and decor that got everyone swooning not to mention the cliffside ocean view. The guests couldn't get enough of Kristy's stunning wedding dress and people couldn't stop talking about how happy Matt was talking about his new bride. As the reception was taking place the sun started coming out and the rain began to disappear.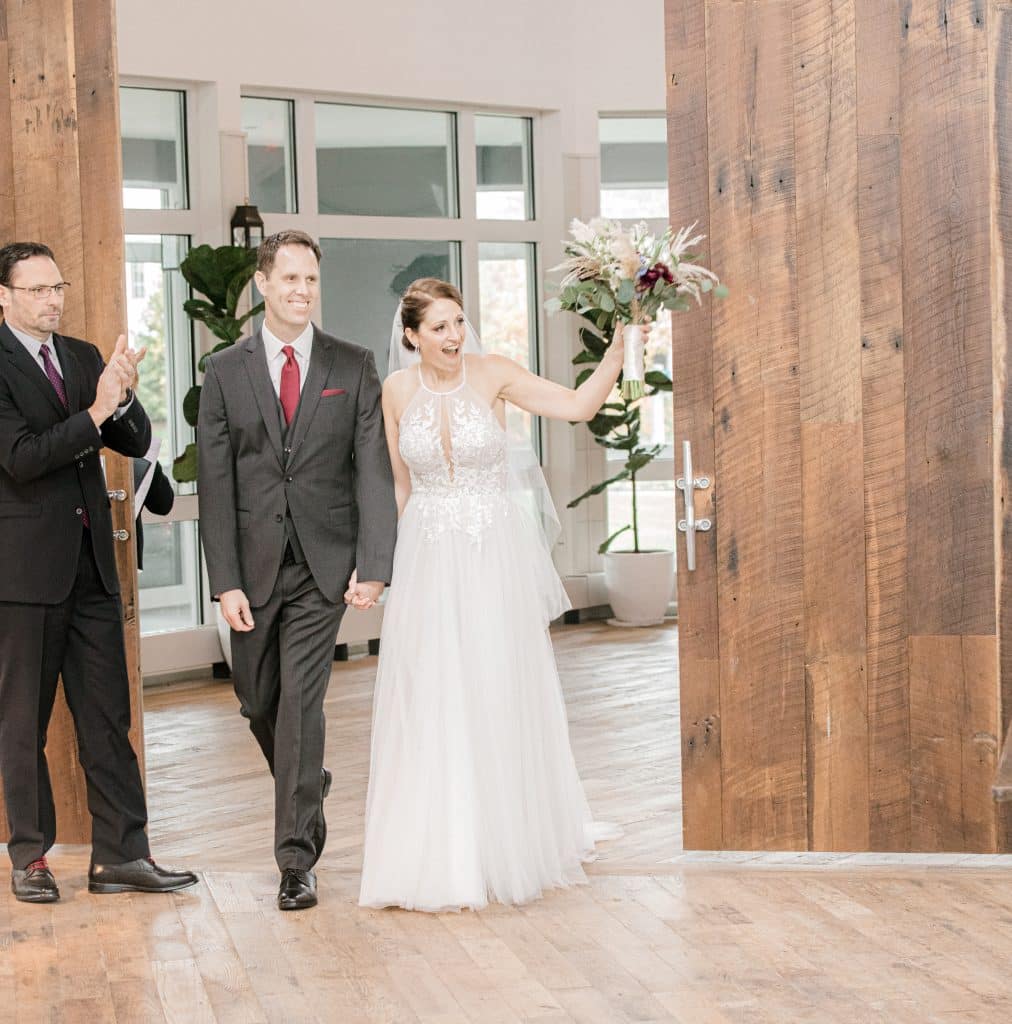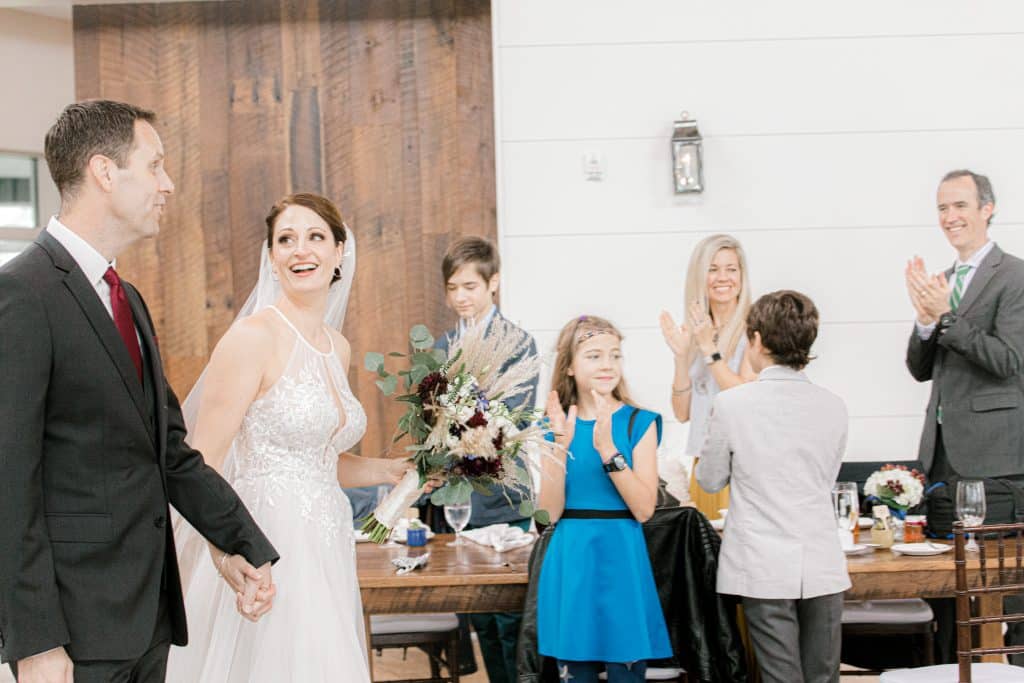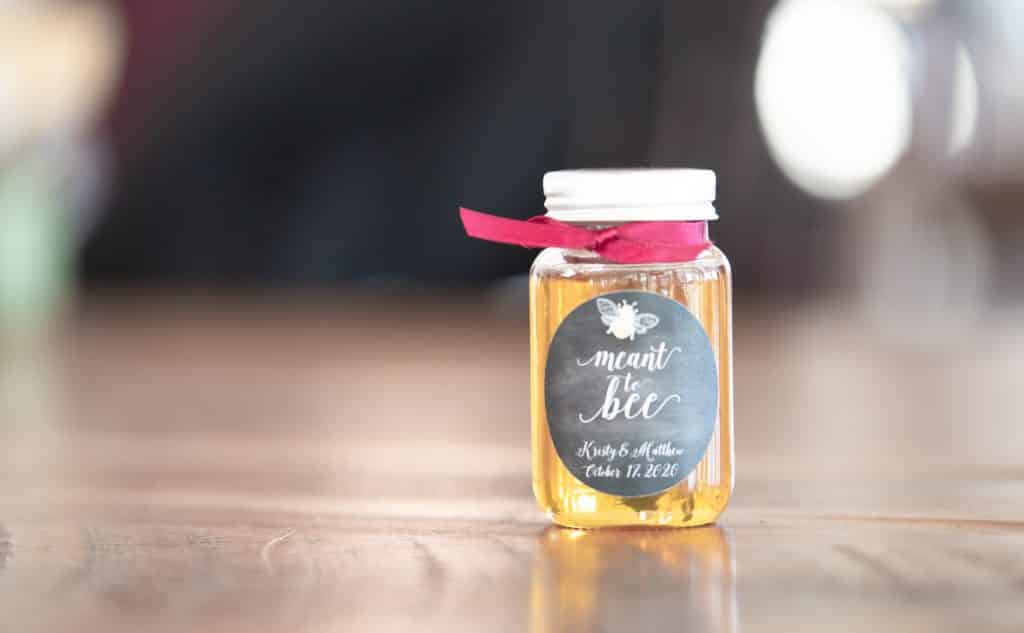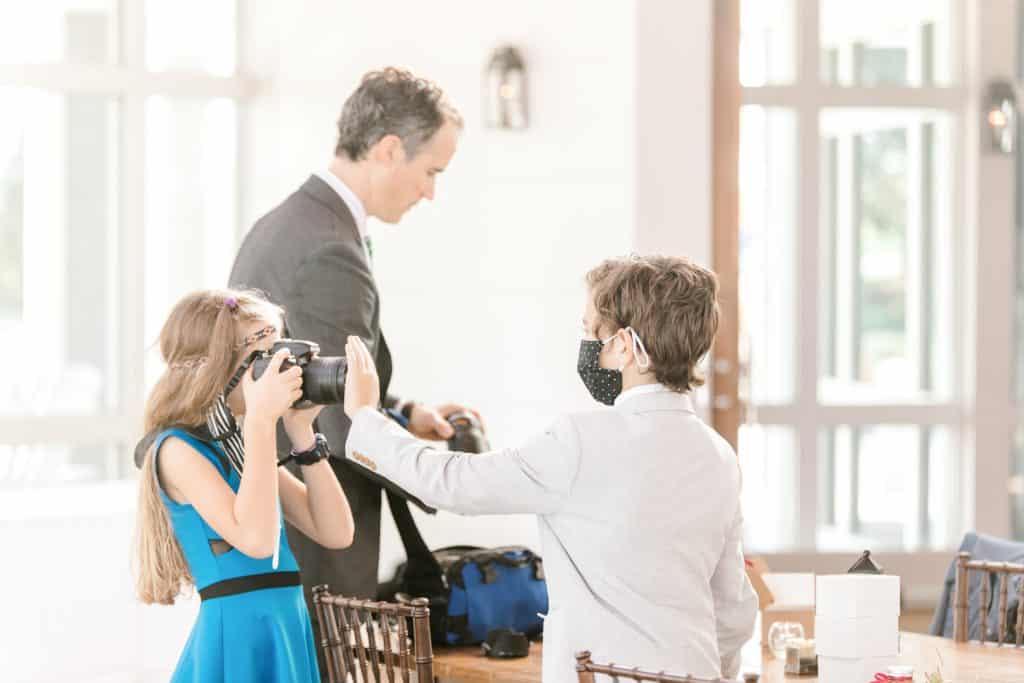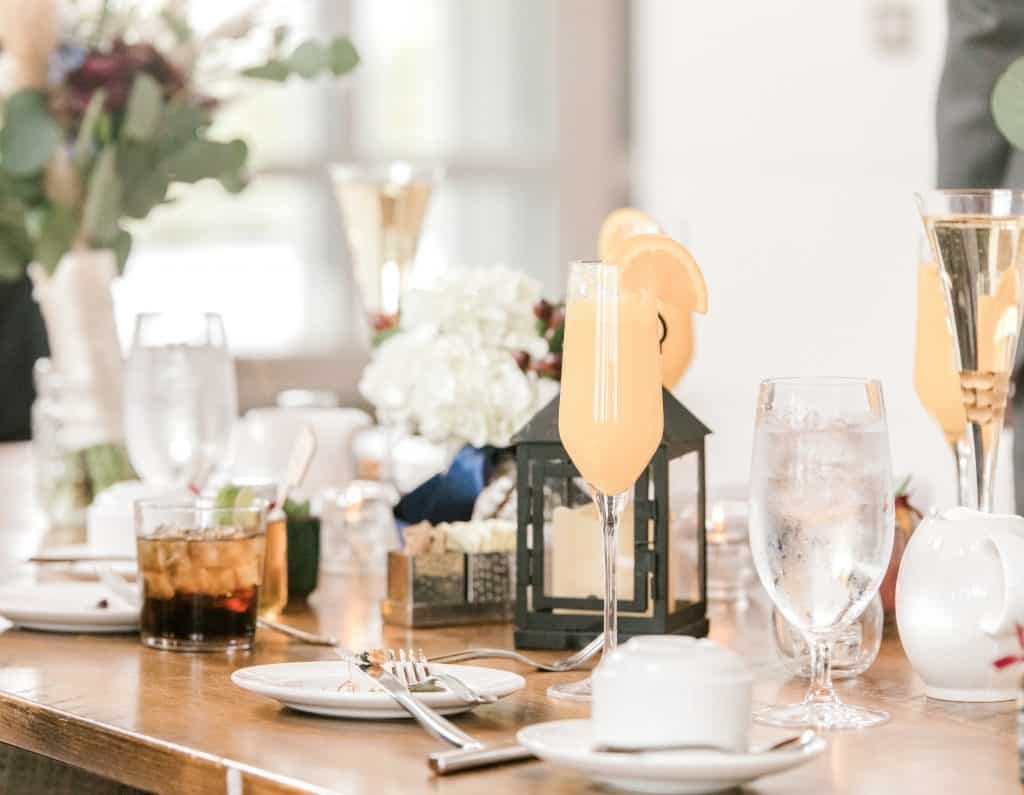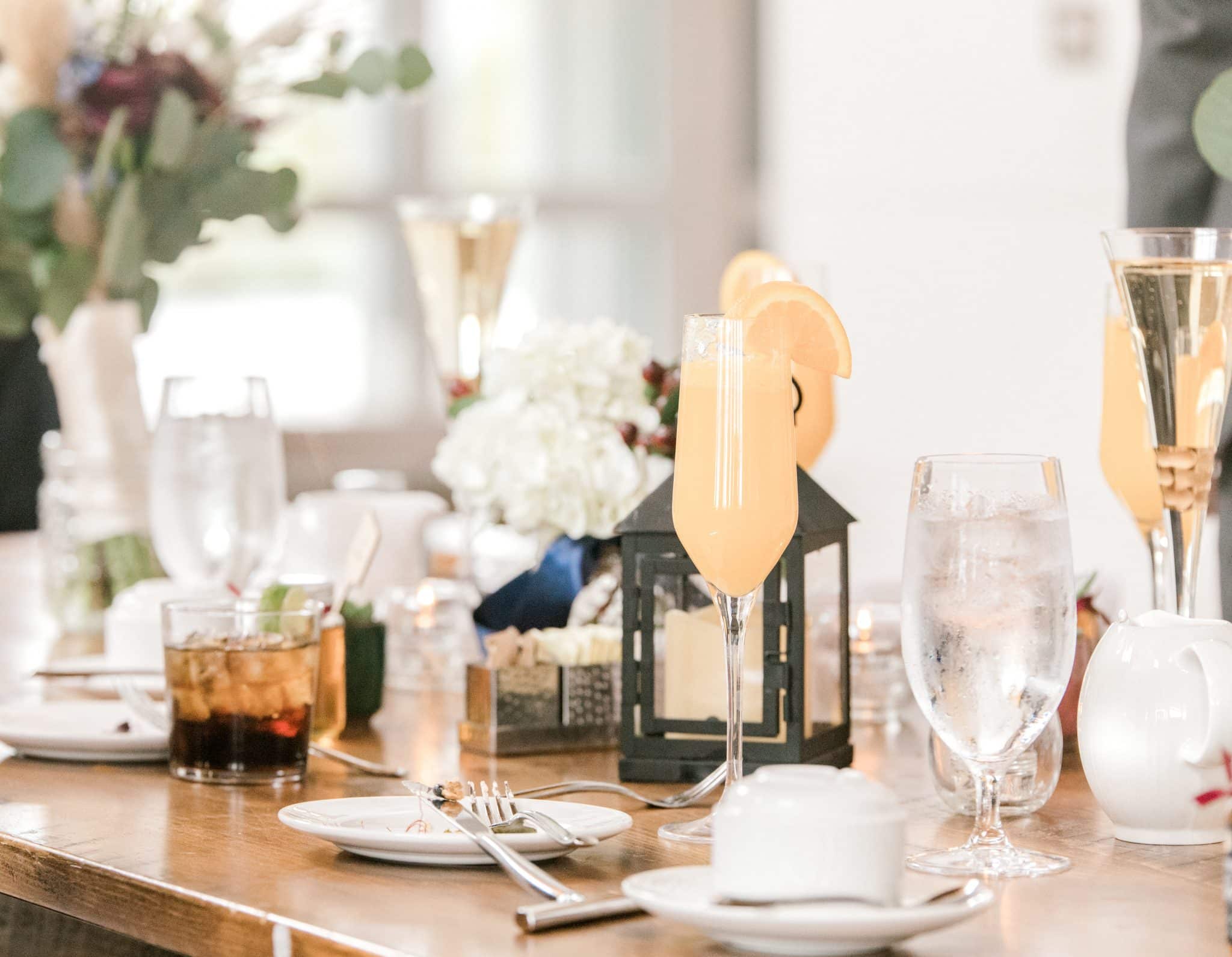 The Cliffs of Maine
It was perfect. Halfway through the reception, the rain went away and Kristy and Matt were able to make their dream come true of taking epic wedding photos on the rocky cliffs of Maine. This was such a wonderful experience being able to walk those beautiful paths and embark down the stairs to the cliffs everyone wants wedding pictures on. Talk about an adventure, you always think you'll just get to the perfect spot and take those amazing photos, but when you get there there is always so much more. Once we were down there the view was breathtaking, when you have a view like that you need to take the time to stop, look around, and take it all in. This is also the time to live in the moment and that is exactly what these two did.
Seeing these two with each other was blissful, their love for one another is what everyone is seeking or striving to achieve with their significant other. No matter what it is very evident these two will always have each other. Making the commitment to marriage not only means loving one another for all eternity but also going through the tough times together. These two have it all.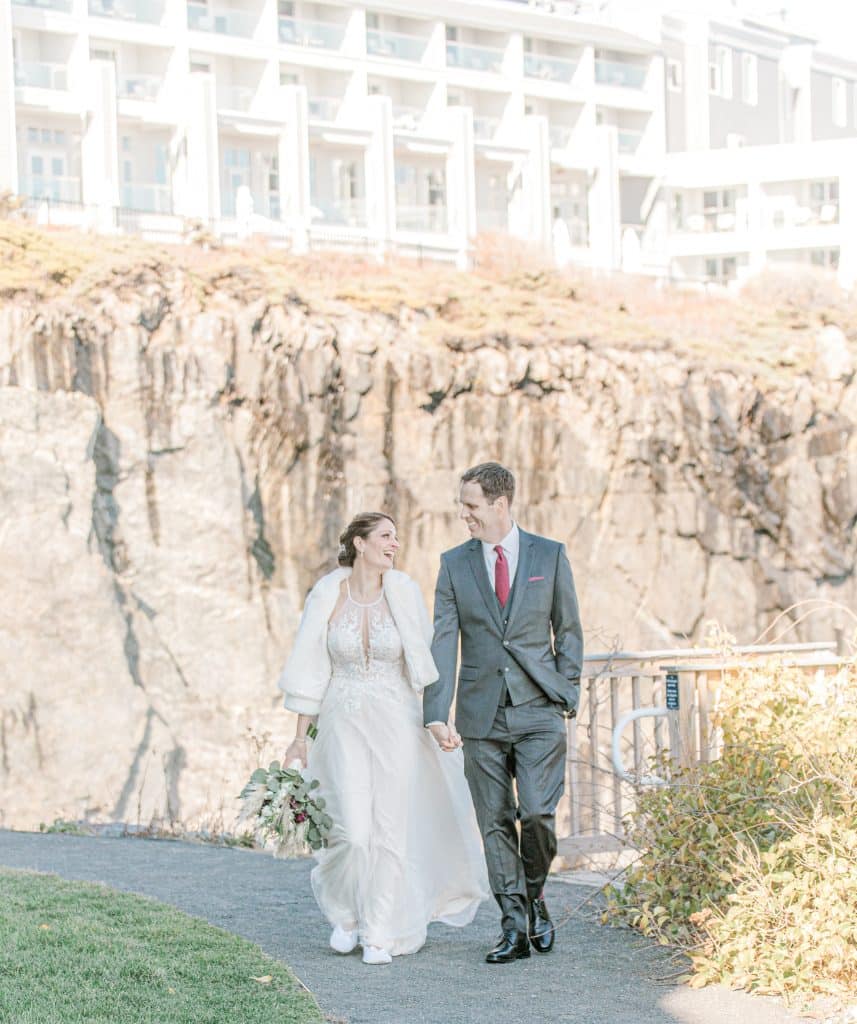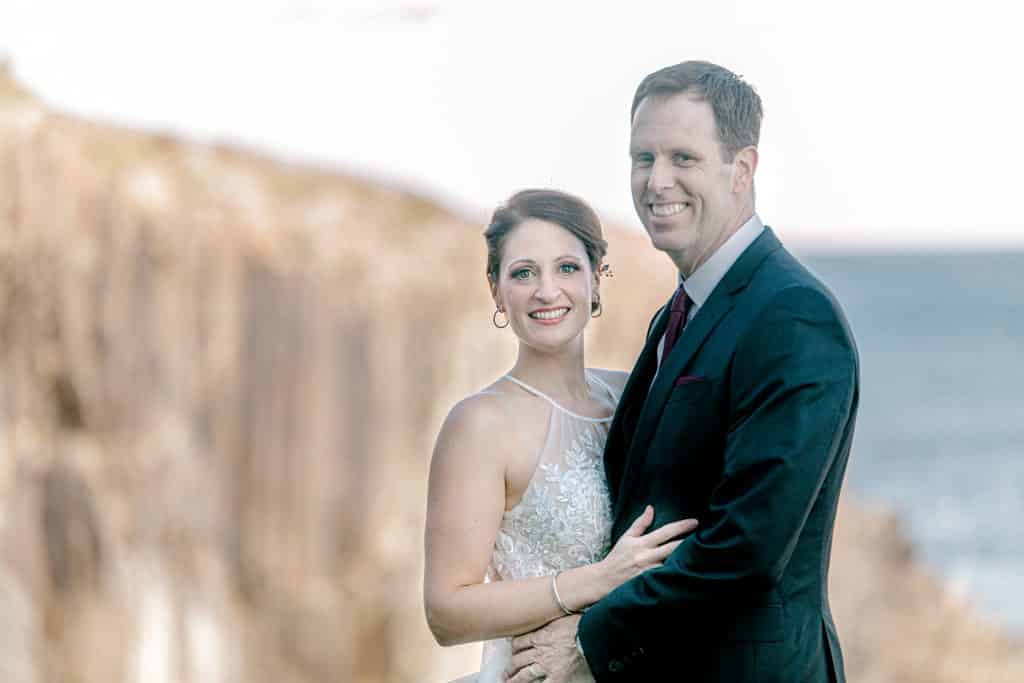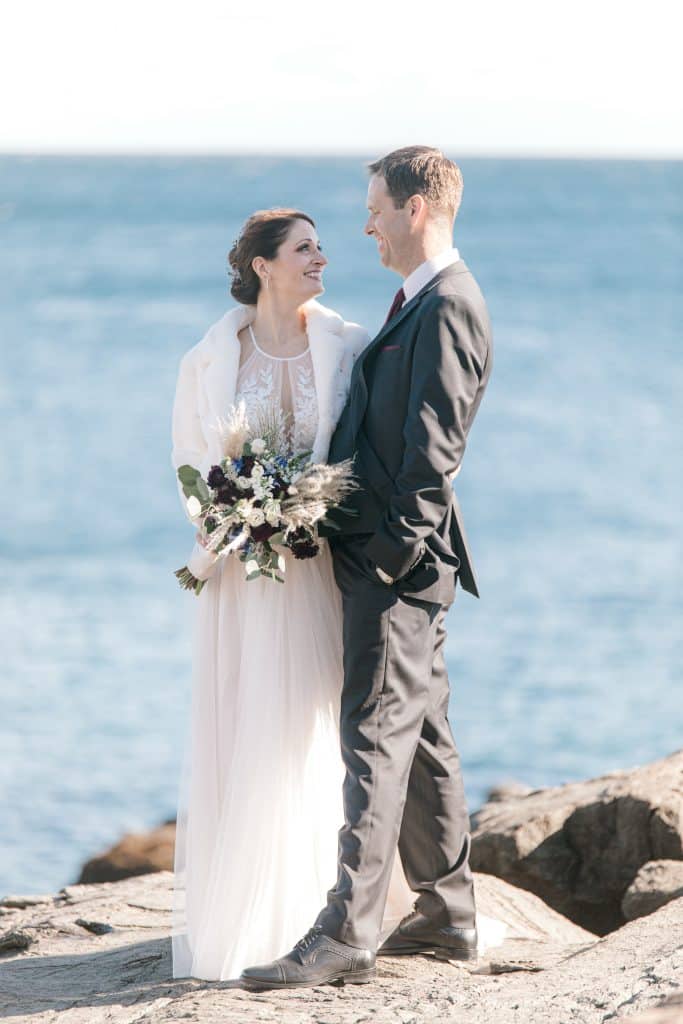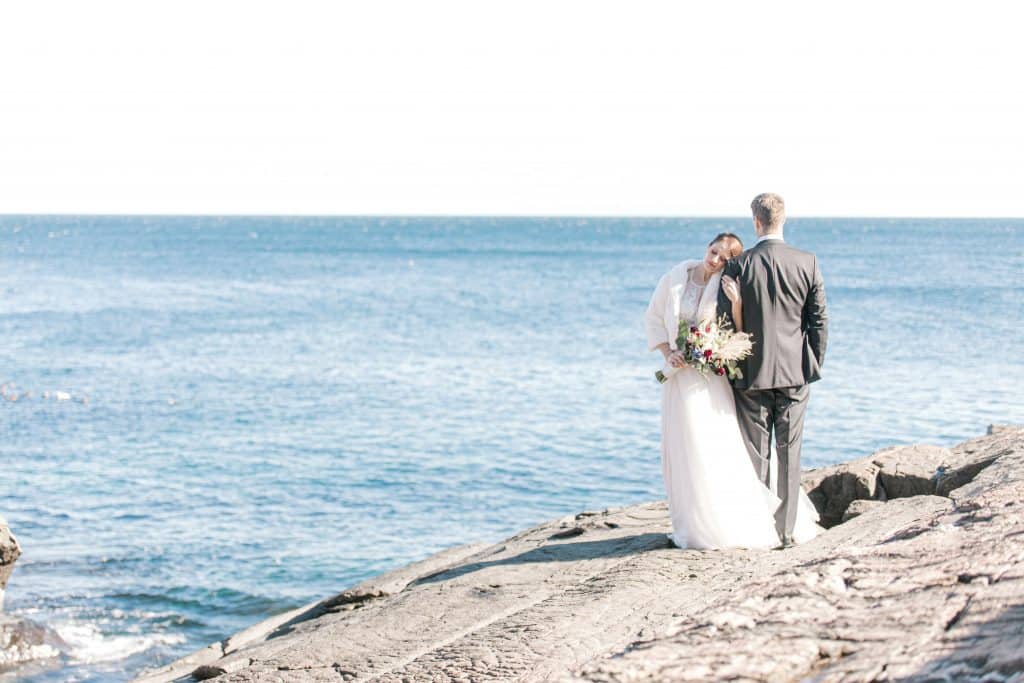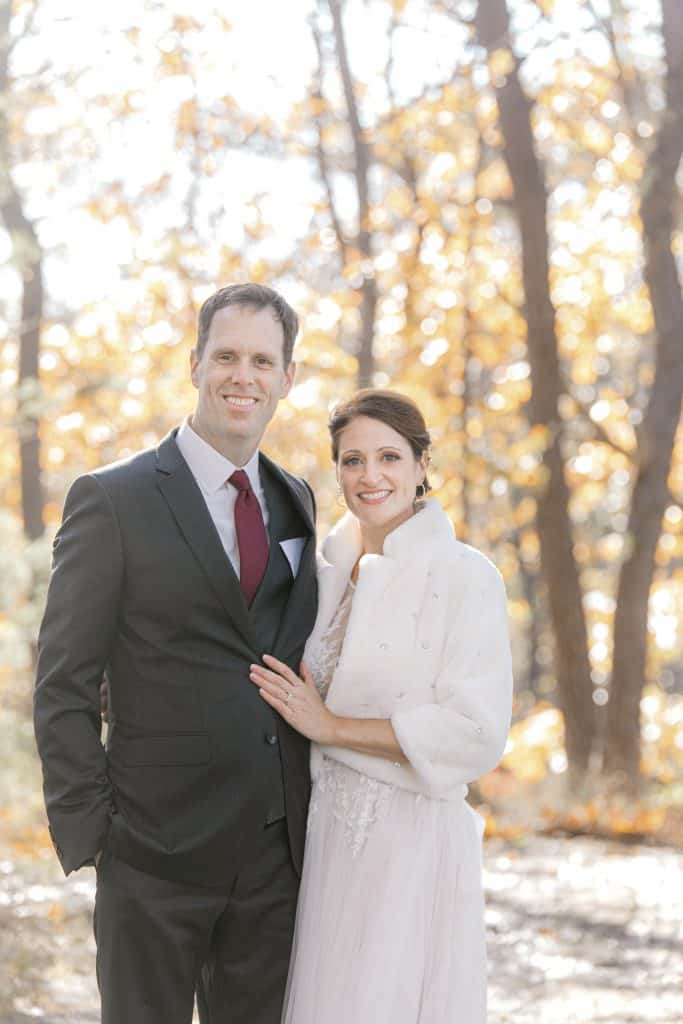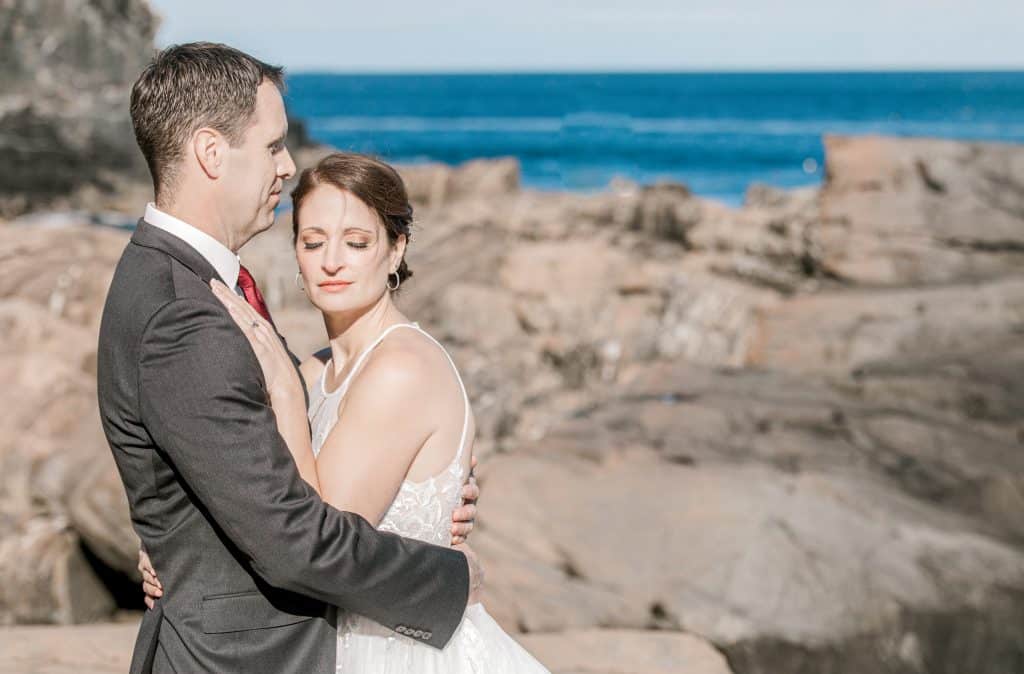 XOXO,
Catherine