Kristen and Jacob's wedding day at the Inn on Peaks Island was perfect. There were just a few sprinkles of rain that kicked up the smell of the ocean. They wanted to document their experience on the ferry, as well as show off how much they love their grandparents who came all this way for them.
The Ferry Ride to the Inn
The Inn on Peaks Island is about a 20-minute ferry ride from downtown Portland Maine. When you get on the boat, you can sit anywhere on the main deck, but there are some spots that will give you the best views. I would recommend sitting toward the back on the right side of the boat (when facing forward) for pictures of the city.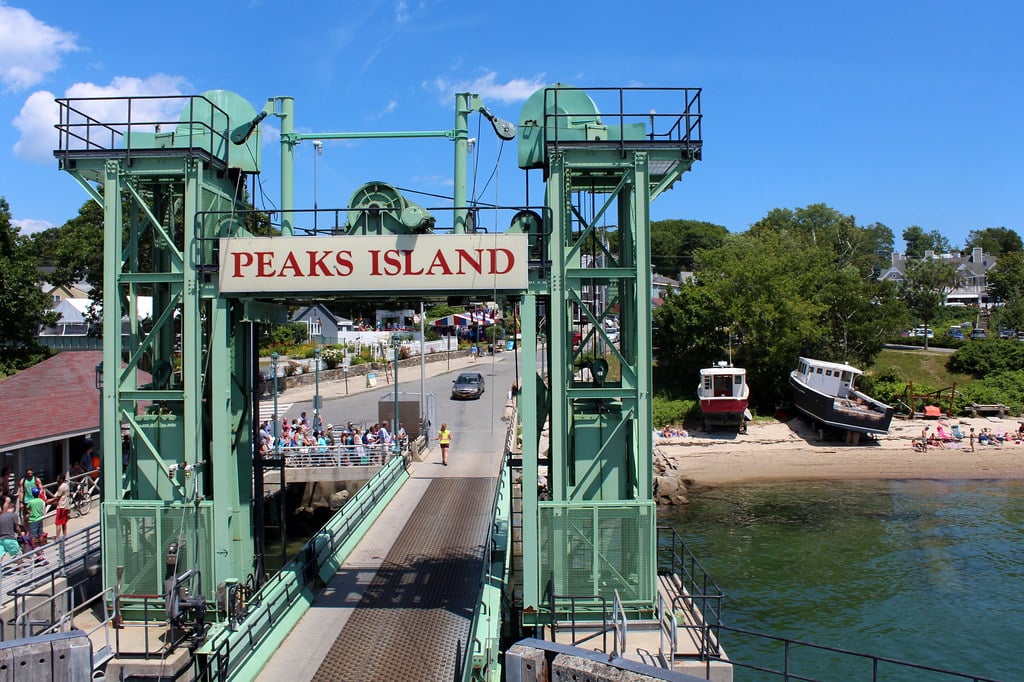 Once you get off the boat, there are some great places to stop for photos on this little island. There's the dock where all of Kristen and Jacob's family were waiting (that is actually really close to where they held their ceremony). Also, if you walk toward the water in front of the Inn, there are some amazing backdrops with the vast ocean and crashing waves on rocks.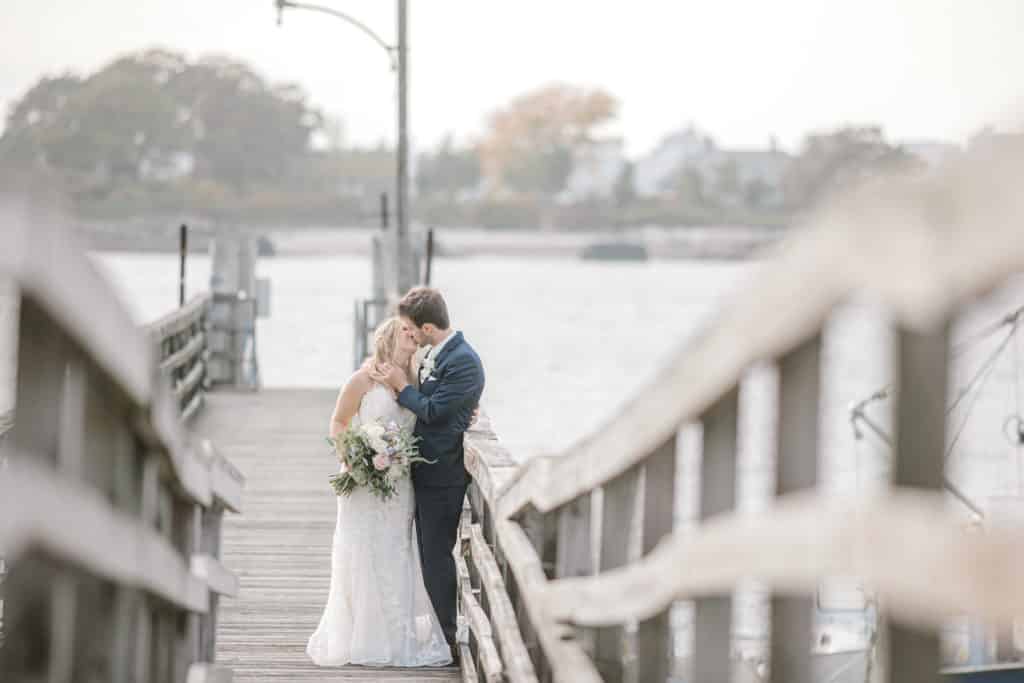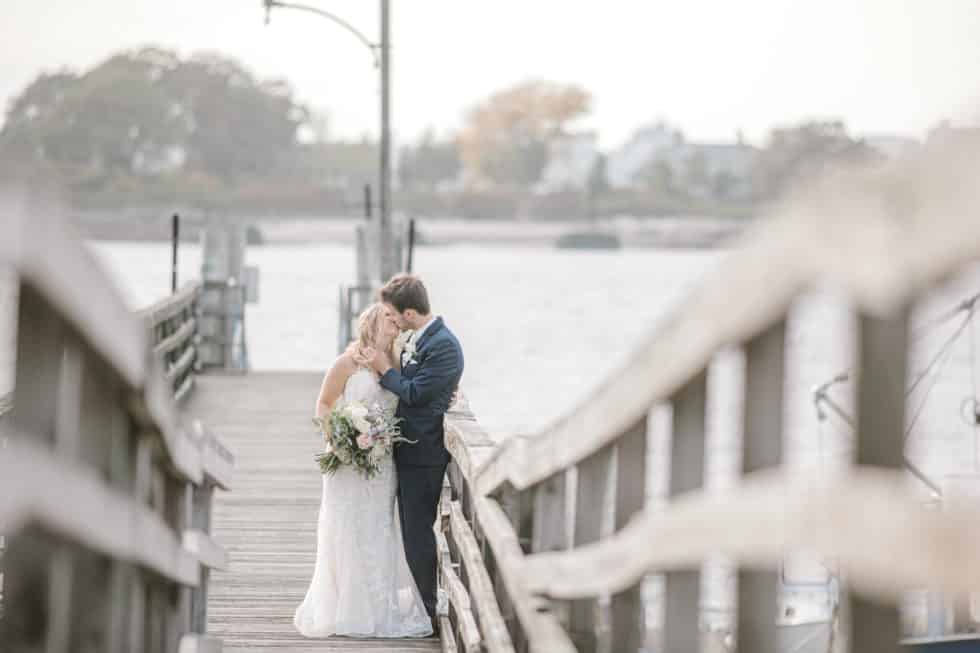 When they arrived at the dock at the Inn on Peaks Island, they could see their grandparents waiting for them. They looked so happy to be there. Kristen and Jacob turned off the ferry with their Portland Maine wedding photographer in tow (that's me!) and ran out onto the dock to hug them both. The sun shone brightly from behind a few clouds making it feel extra special that day.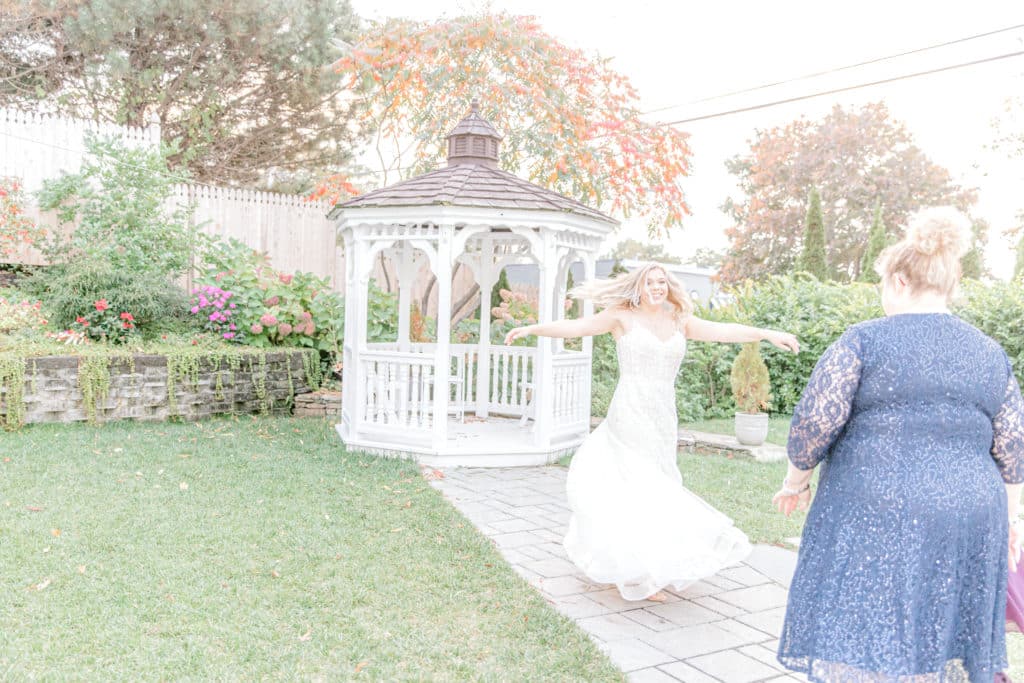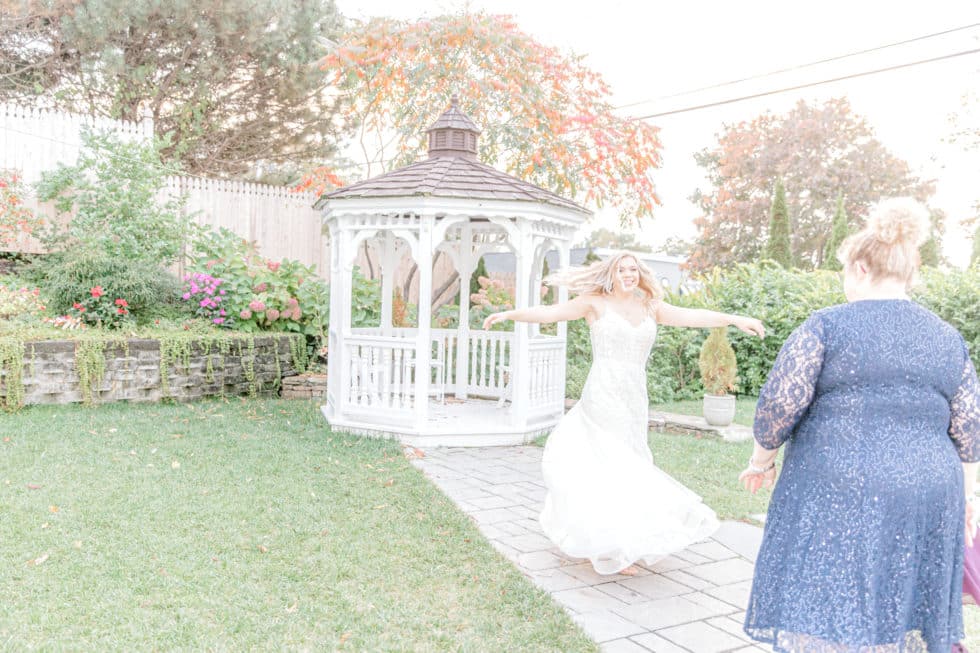 After everyone was together, we took some family photos. The weather was so nice, everyone had bright smiles on their faces. I could tell that this wedding would be an amazing experience to photograph!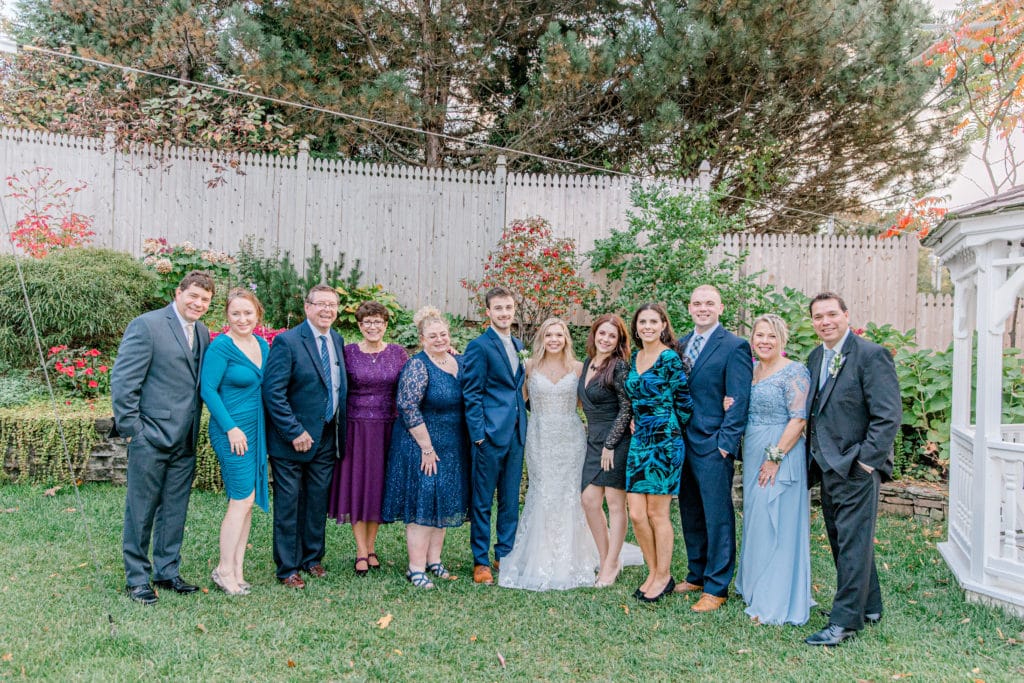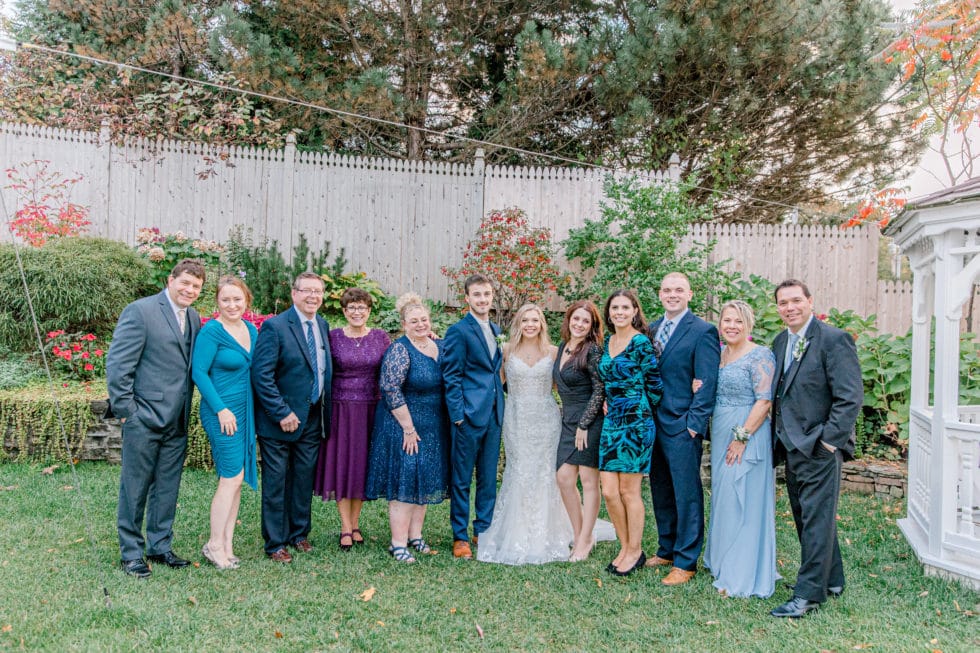 Grandparents Being Able to Attend the Wedding
It was so important for Kristen and Jacob that their grandparents could be there for their wedding day. This was a big deal because a few of them live on the other side of the country and wouldn't have been able to make it otherwise.
Kristen's grandmother is quite spry for her age, and she had no problem making her way up to the front of the wedding party for pictures. Jacob's grandfather was a bit more difficult to maneuver, but he did it without complaint. He just wanted to get out there and have fun with everyone else!
Kristen and Jacob's Wedding Day
As the day went on, rain clouds gathered over the island, but they stayed away for most of the day. Kristen and Jacob were married at sunset with a soft wind blowing, and an amazing sunset as their backdrop. The sky has never been more beautiful, and the setting sun lit up the sky in a blaze of color that they will both remember always.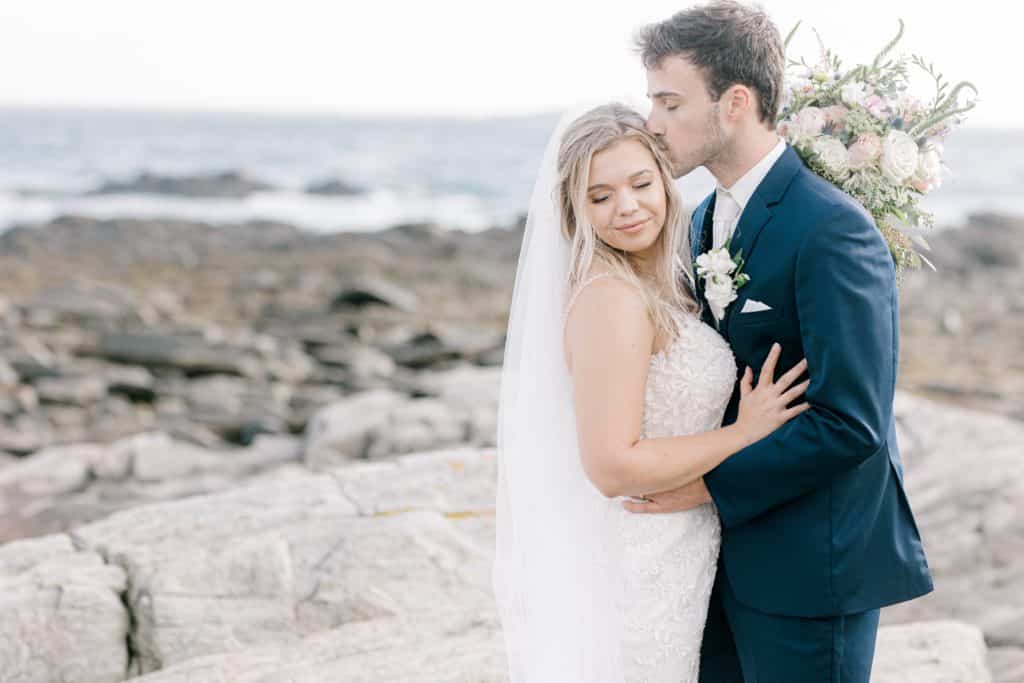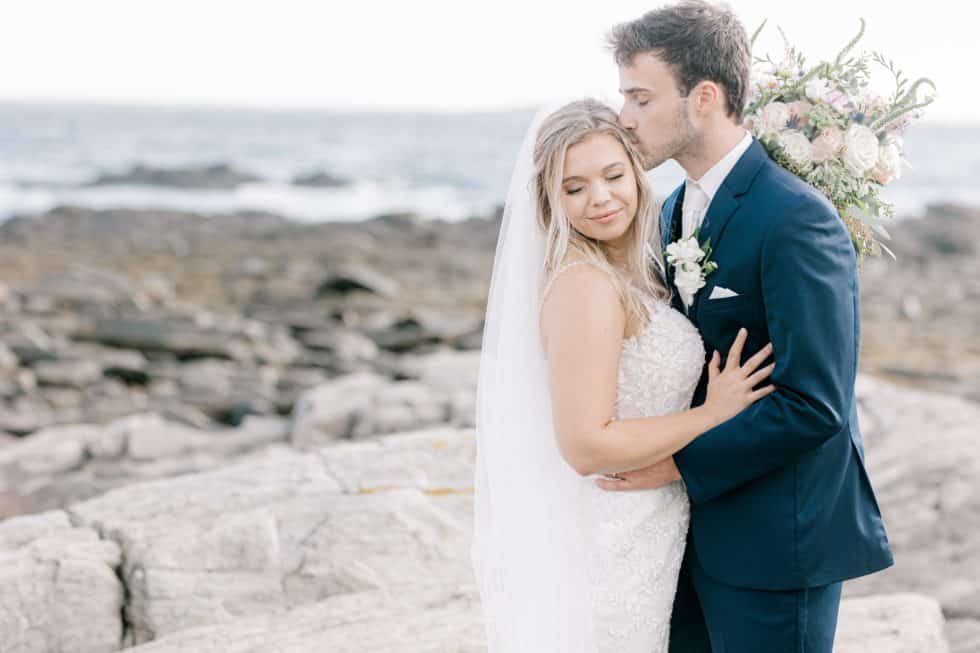 The Inn on Peaks Island has a community feel to it, that's what Kristen and Jacob wanted for their wedding day. Since the ceremony was going to be held inside and outside, the weather needed to cooperate. It did not disappoint!
Kristen and Jacob wrote their own vows so they could keep them personal and sweet. The processional music started and we all turned to look at Kristen and Jacob as they walked toward each other and he joined at the head of the chapel. They both took a moment to just appreciate everything around them: their family, their amazing location, and their love for one another.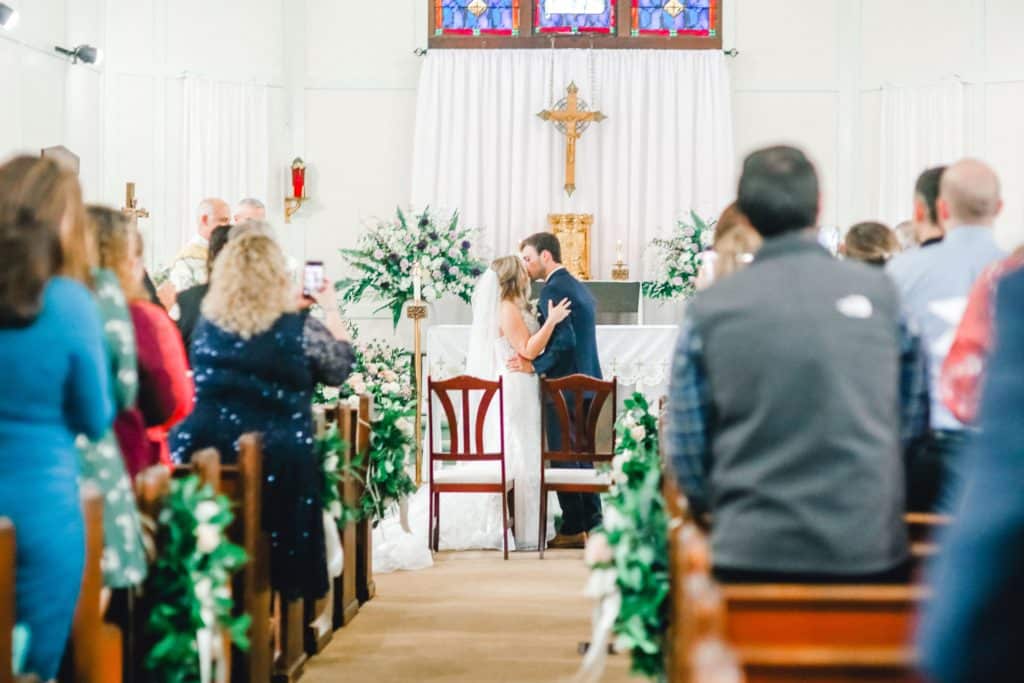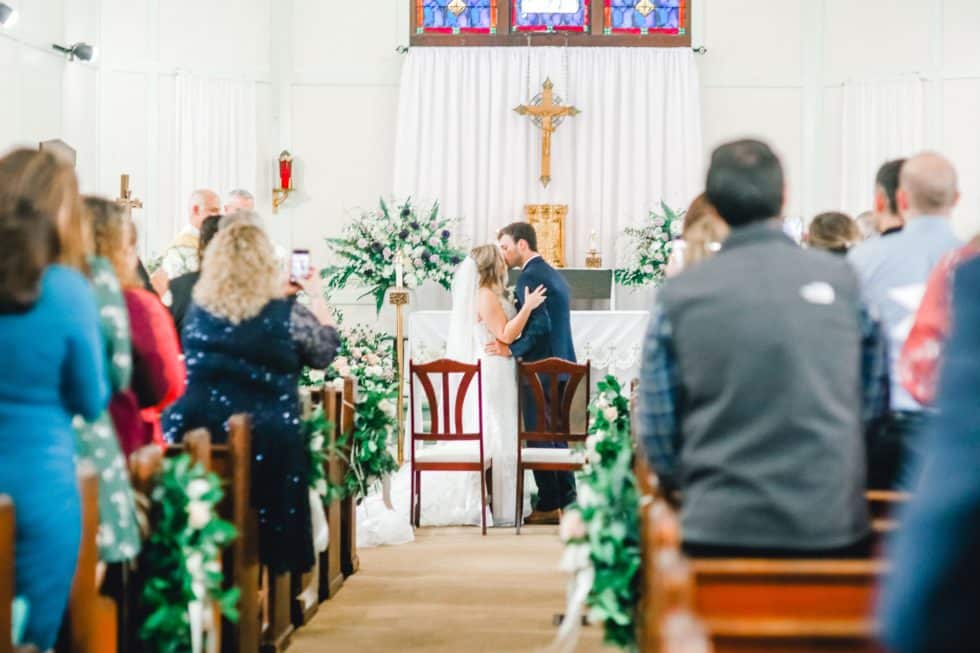 The ceremony ended with a kiss, and everyone smiled with joy.
After the ceremony came dinner and dancing! The island Inn was almost entirely reserved for Kristen and Jacob's guests that weekend, so after dinner, they all went out to the porch where there were twinkly lights strung above their heads. Then, the DJ started playing music and everyone had their first dance with their partners. Everyone danced into the night on that beautiful day!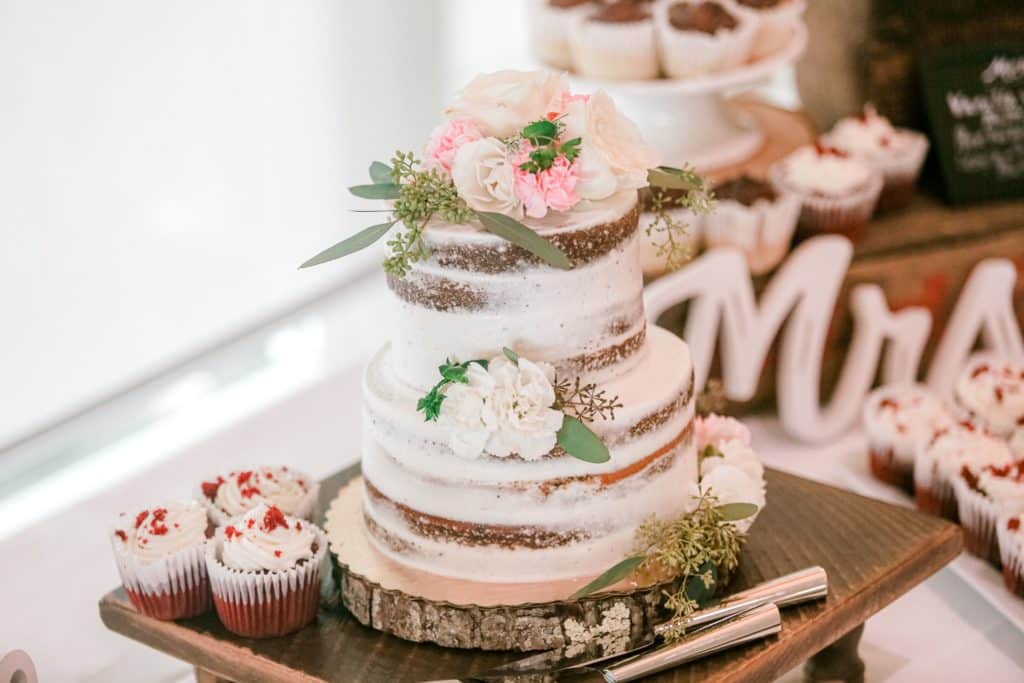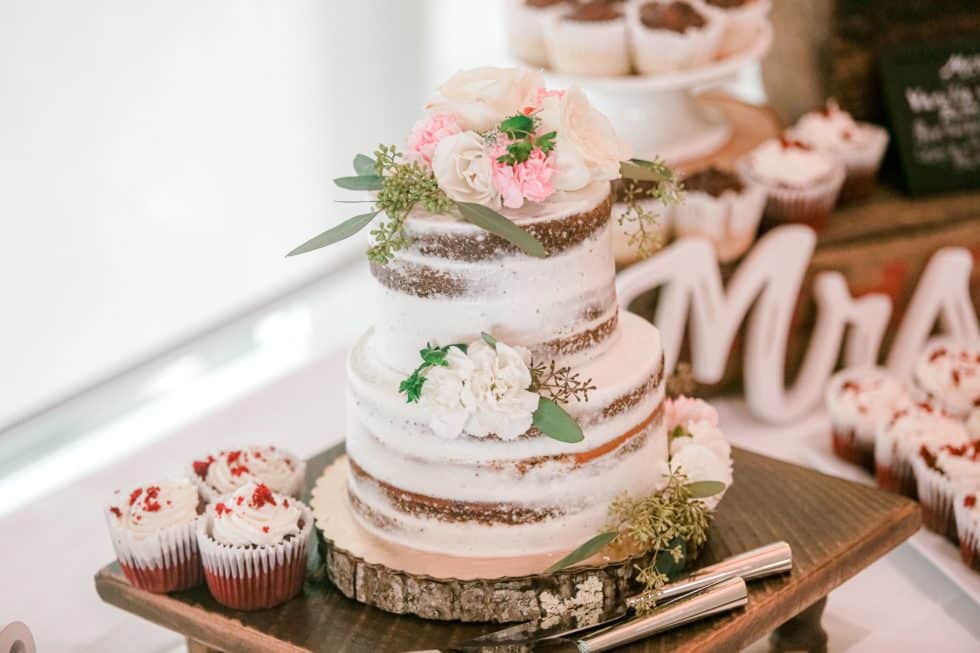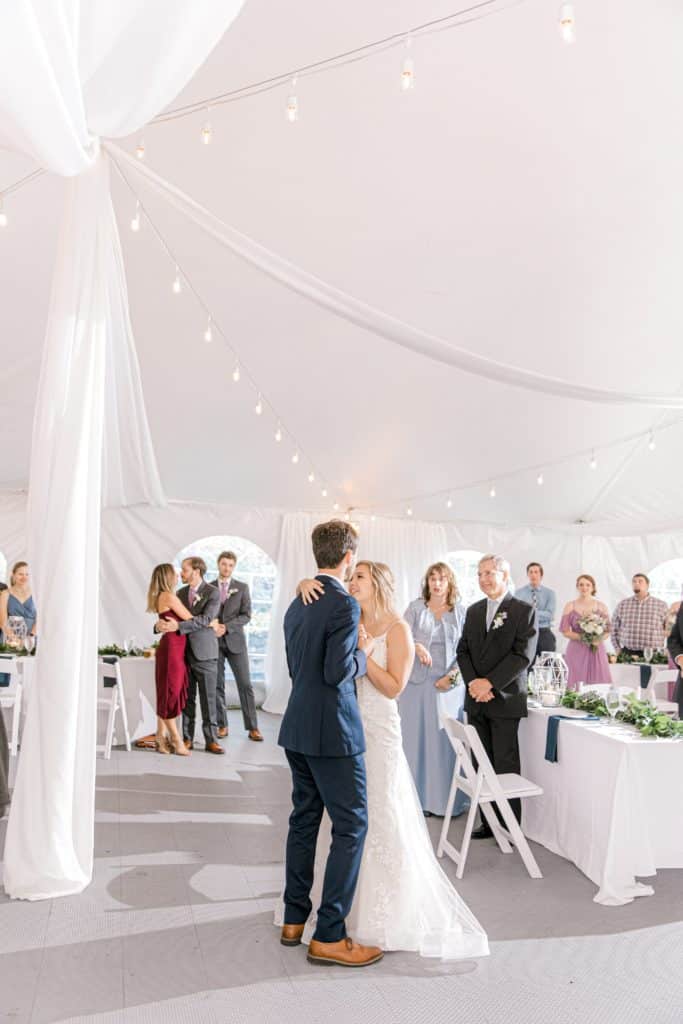 The Inn on Peaks Island
If you are looking for an island wedding venue near Portland Maine, consider the Inn on Peaks Island! The Inn on Peaks Island is a romantic inn that offers the chance to stay overnight in one of their lovely guest rooms. They have several different types of wedding packages available so you can find the perfect fit for your needs.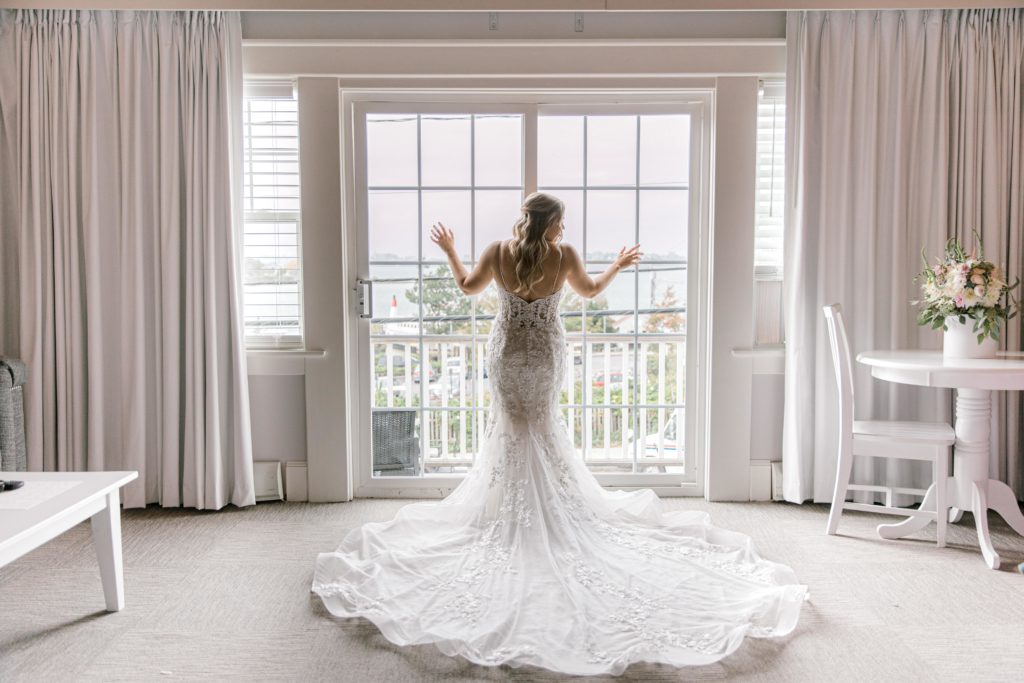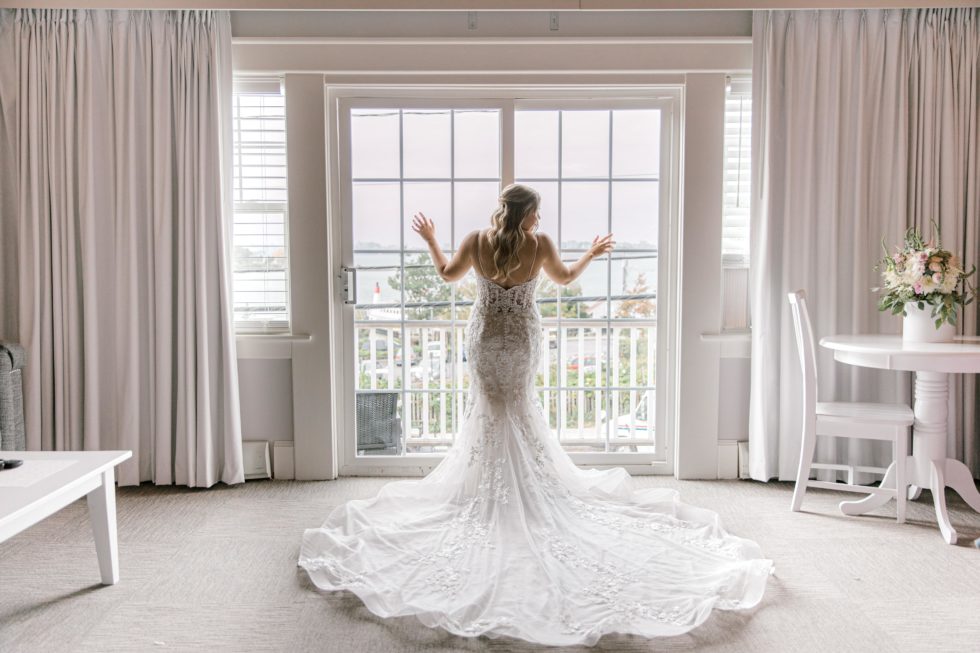 The Inn on Peaks Island Wedding Venue Review
From a York Maine wedding photographer's perspective, the Inn on Peaks Island is a wonderful place to get married! There are many quaint locations to take photos, and if you book an overnight stay at their Inn, you will have access to everything they have to offer. I would recommend this location for anyone who wants a wedding by the sea.
At the End of the Day
I was honored to be a part of Kristen and Jacob's wedding day and to be able to document it for them. If you ever get the opportunity, I hope that you will capture your special moments in life with someone you love!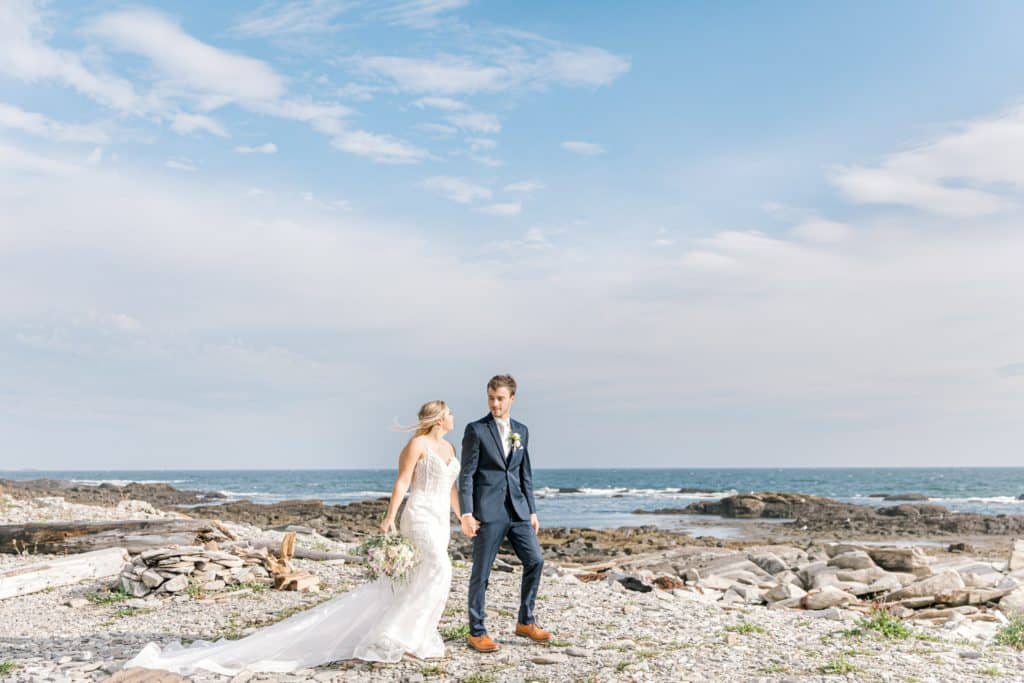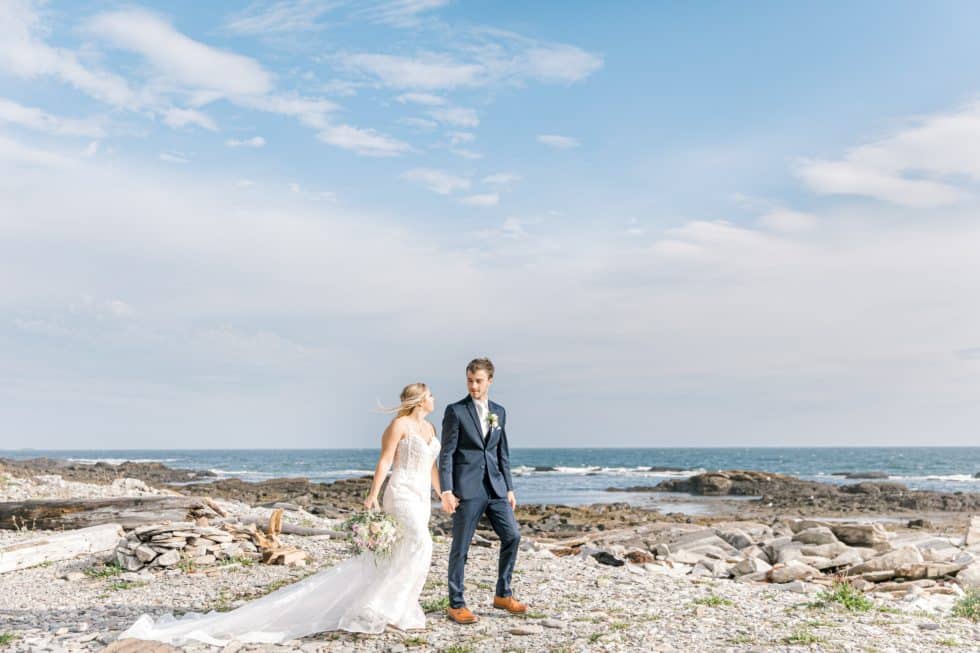 If you are looking for a professional wedding photographer or videographer, I would love to speak with you about your needs. Please contact me through the form on my website and let's get started capturing memories that will last forever!
Wedding Vendors