Maine is a breathtakingly beautiful state, and Broadturn Farm in Scarborough is the perfect place to have a wedding. I was so thrilled when This newly engaged couple contacted me about photographing their wedding at this stunning location. The day was perfect, from the early morning light to the soft golden hour glow to the star-filled sky at night. Here are some of our favorite photos from the day!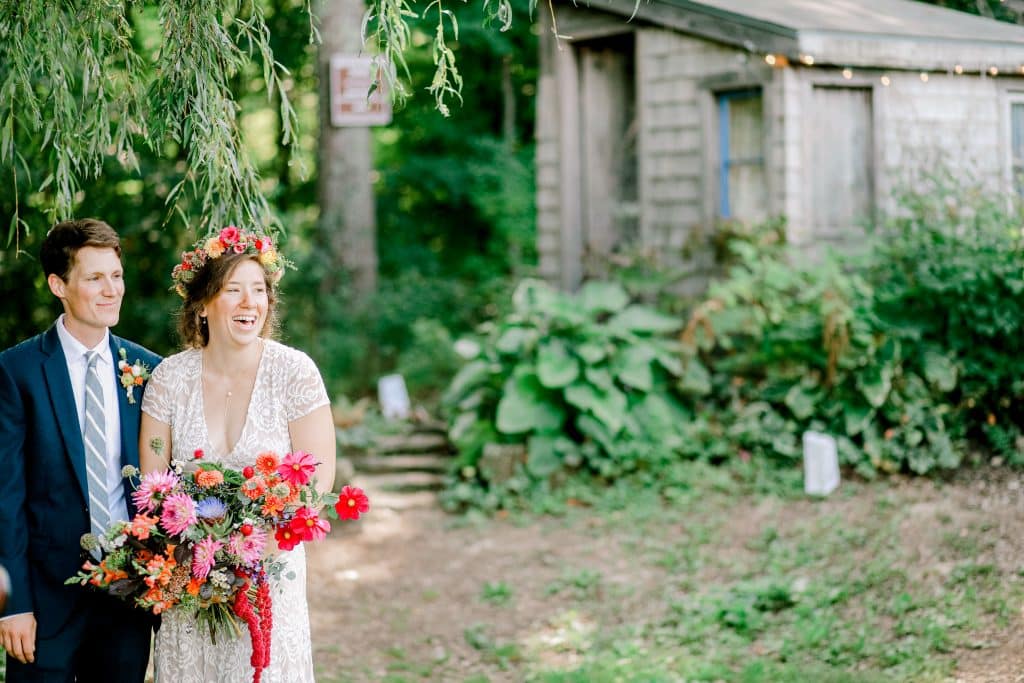 Barn weddings in Maine have become quite popular over the years and after documenting several I can now understand. You often have the natural backdrop of the beautiful outdoors as well as the rustic yet eclectic style of the indoor barn that fits with the natural environment. Like I said earlier these Maine wedding venues can vary based on what you are looking for with your style. However, I can say over the past two years these venues have never disappointed when it comes to stunning images.
So the question comes down to what style of barn wedding are you looking for. What types of attributes will make you smile when you look back on your wedding album?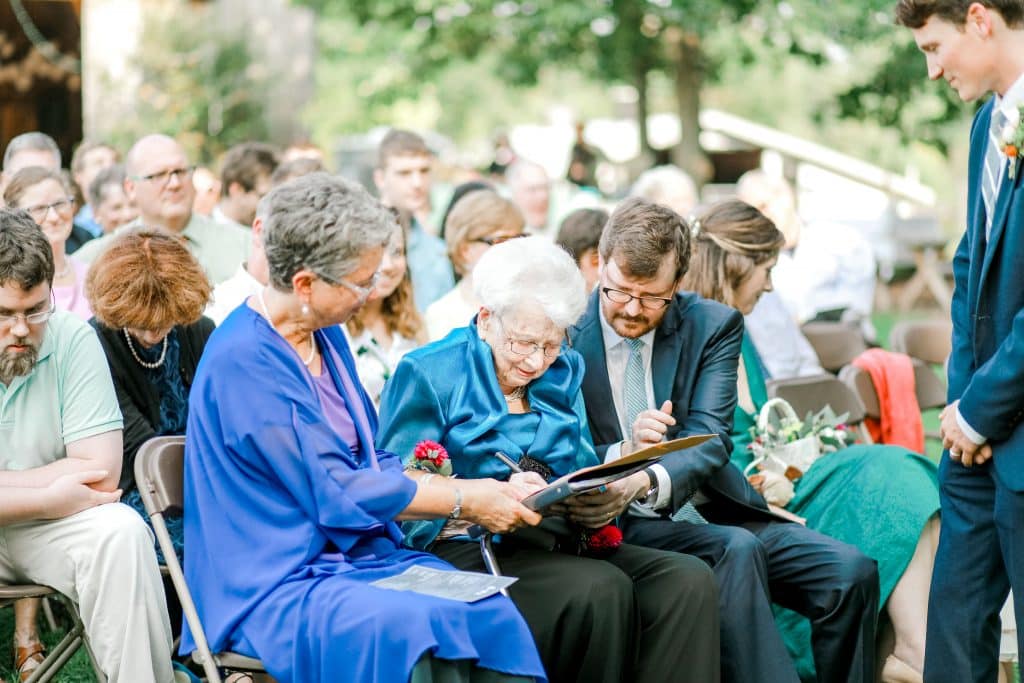 What makes Maine a beautiful place to have a wedding?
It's mostly its natural scenery. The state is blessed with an abundance of trees, mountains, lakes, and rivers. This provides endless opportunities for couples to have their wedding photos taken in a variety of stunning locations.
Broadturn Farm is a particularly special place because it is both a working farm and a beautiful event venue. The property features gorgeous gardens, a charming farmhouse, and expansive fields with sweeping views of the surrounding countryside.
This couple chose to have their ceremony in the gardens, followed by a reception in a large tent on the property. The whole day was filled with so much love and joy, and it was an honor to capture these memories for the newlyweds!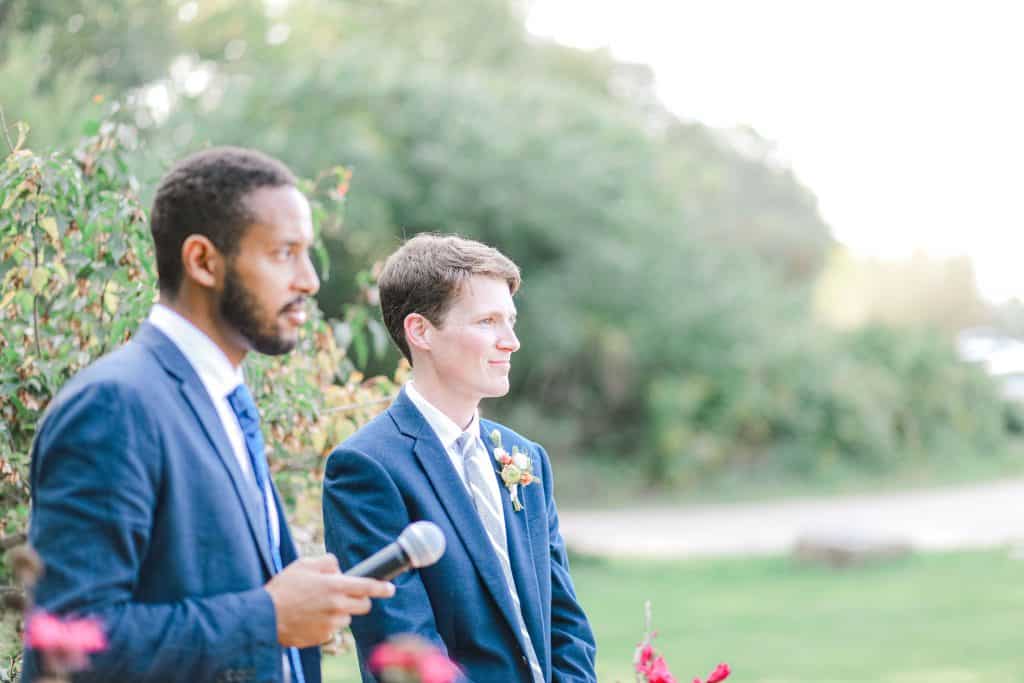 When you decide to get married and begin your planning process, much of the time you aren't aware of all the different possibilities that are out there. Some of us have a vision right away whereas others of us have to look at several different things before we find what our dream is. If you decide you are looking for a barn wedding, barn weddings of Maine are stunning. They all have a different elegance to them.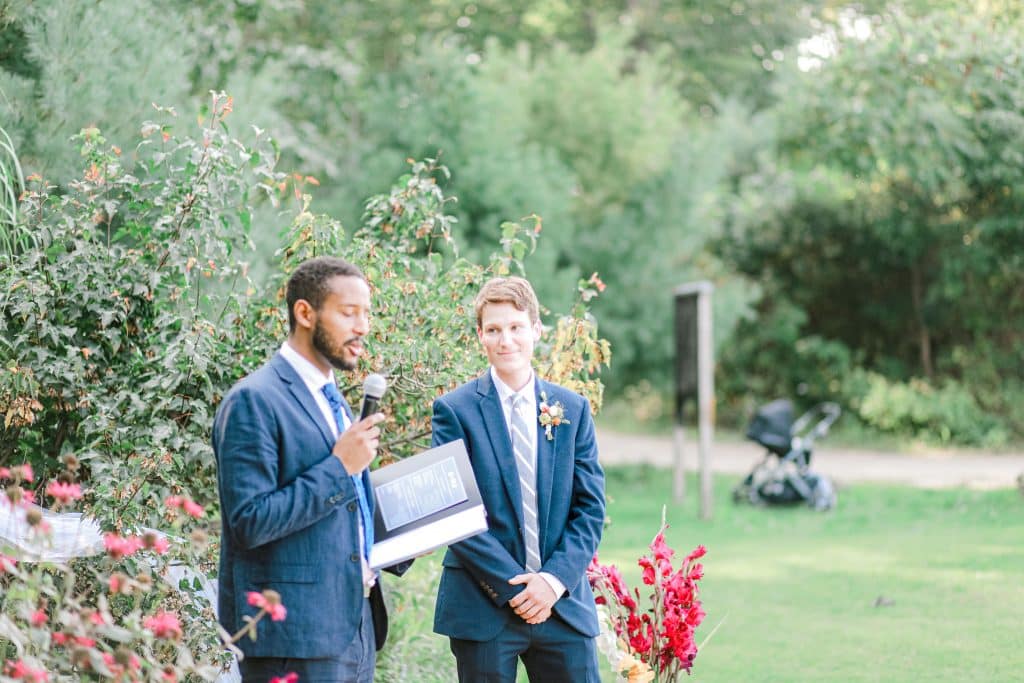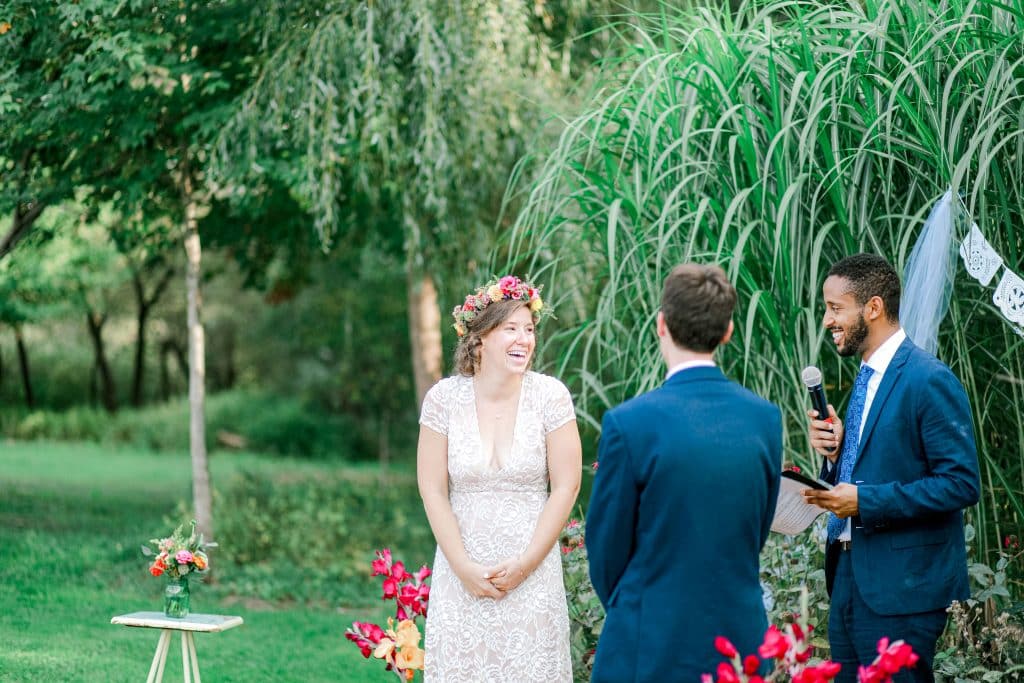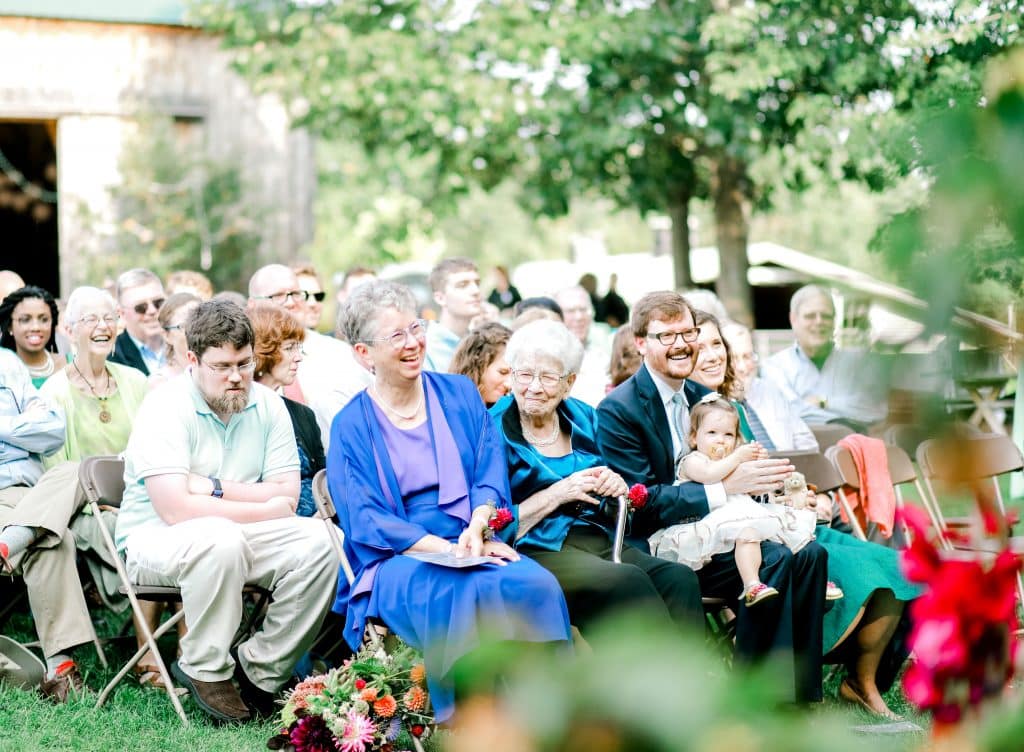 Broadturn Farm
Broadturn Farm is a popular wedding venue for good reason: it is simply stunning. If you're looking for a breathtaking location for your own Maine wedding, be sure to check out Broadturn Farm!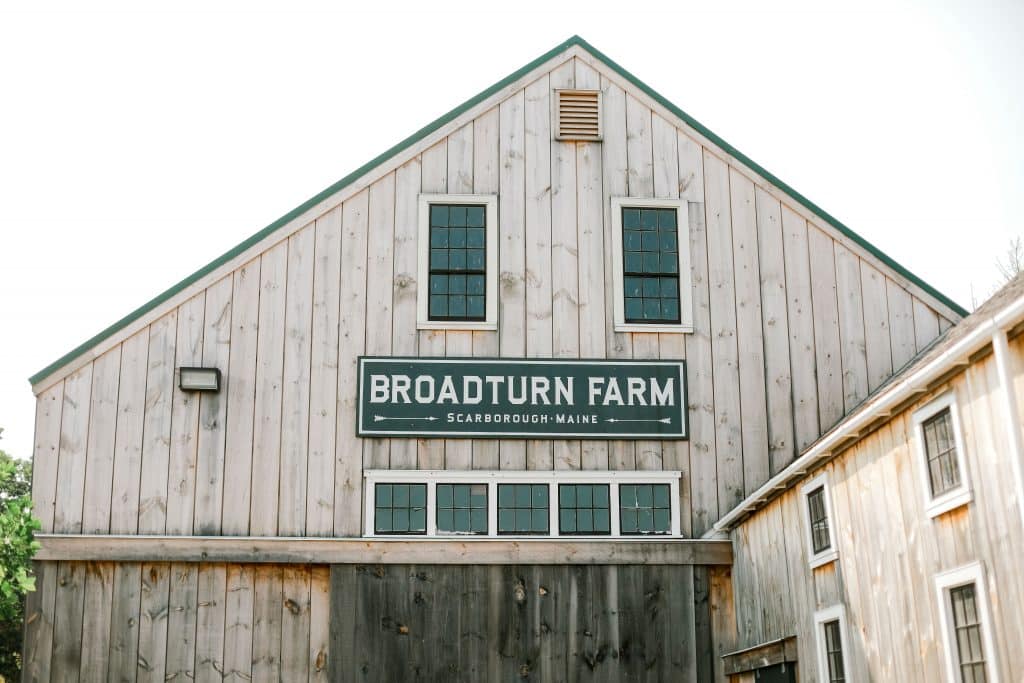 Broadturn Farm Wedding Venue
Broadturn Farm is located in beautiful Scarborough, Maine. This farm offers an option for anyone considering a barn wedding. Not only is this a stunning location out in the country but it pairs well with the woodsy side of nature. The barn is large enough for a wedding but the property gives you the feel of a backyard wedding. There is a homey nature to this wedding venue.
The owners are so kind and truly do everything to make you feel at home. They have a beautiful rustic home to get ready in and stay in once the wedding is over while having the barn and stunning view in the back (everything you need in one location). While you get ready in this beautiful farmhouse and make yourself at home, you can walk the property and see the stunning flowers growing, the weeping willow trees and walk the beautiful natural paths connected to the property.
What more can you ask for for a venue?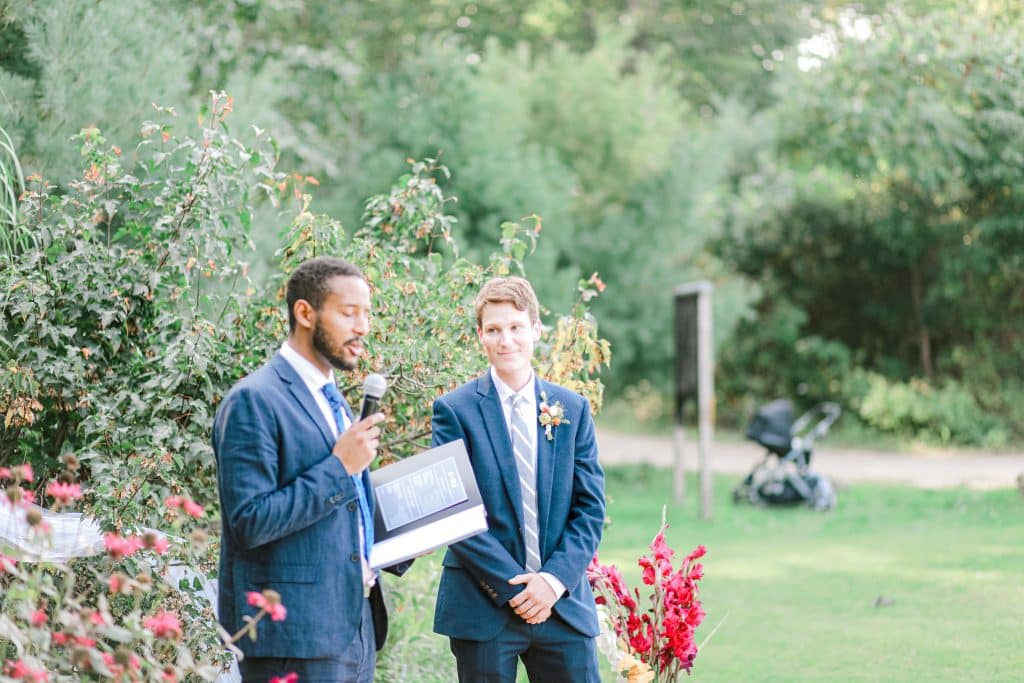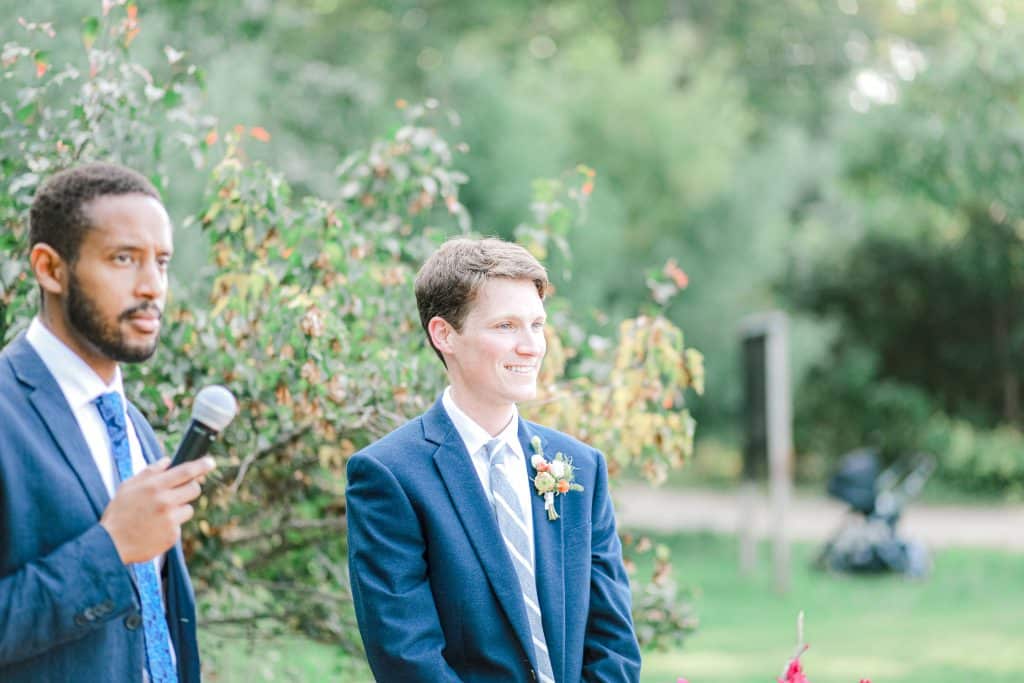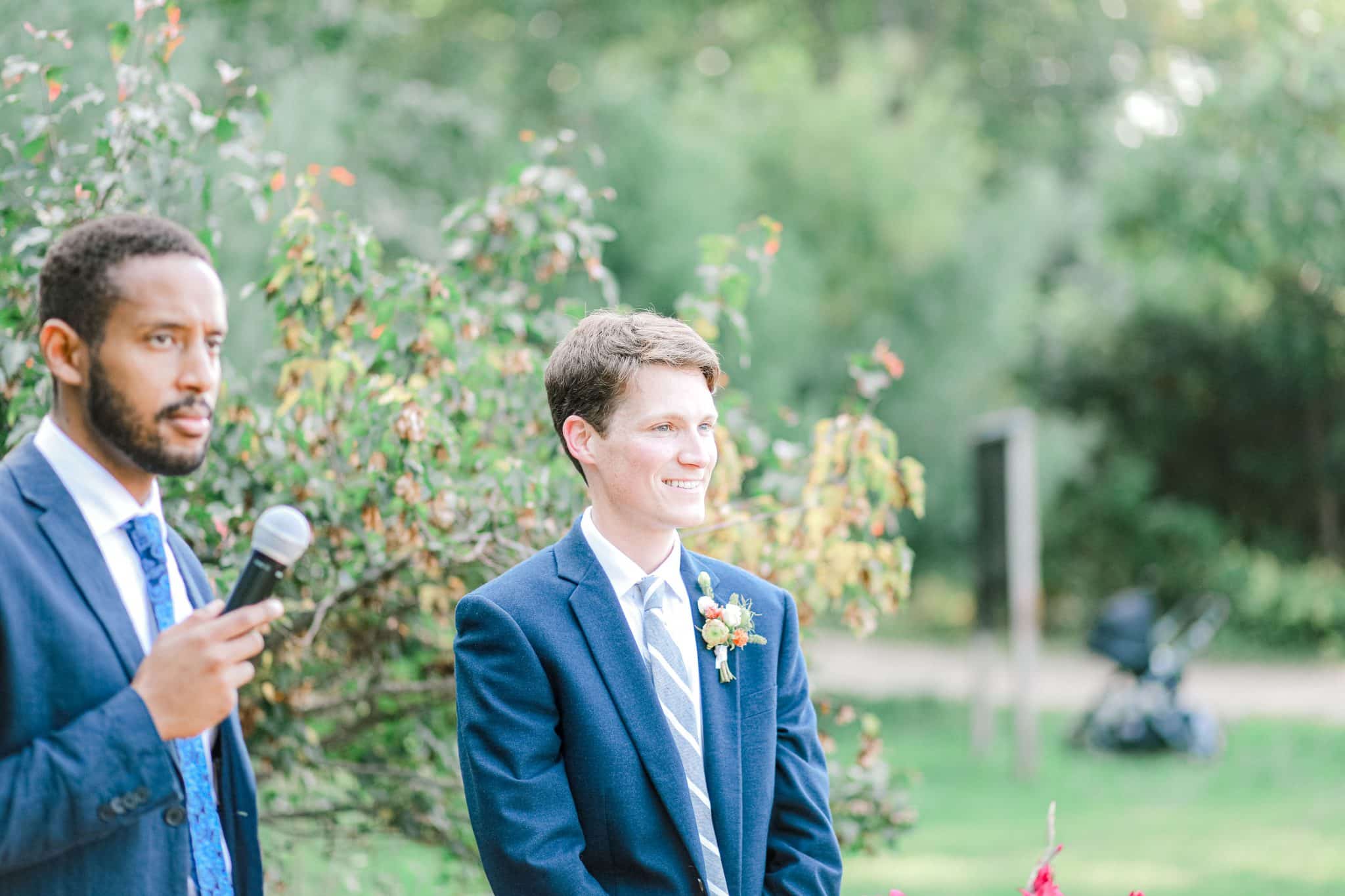 First Look
This couple had the perfect plan for their wedding. They knew they wanted a quiet personal moment before walking down the aisle. It was important to Mary Alice to have her husband see her for the first time and it just be the two of them.
First looks melt my heart. People often wonder if it isn't the same when they walk down the aisle, after speaking to many brides who have done this they ALL say it is a different feeling. They say, "it's like having the best of both worlds, a private personal moment and then a moment with all your friends and family, it's just different and amazing." 
For an even more emotional photo op, consider a first look with Dad!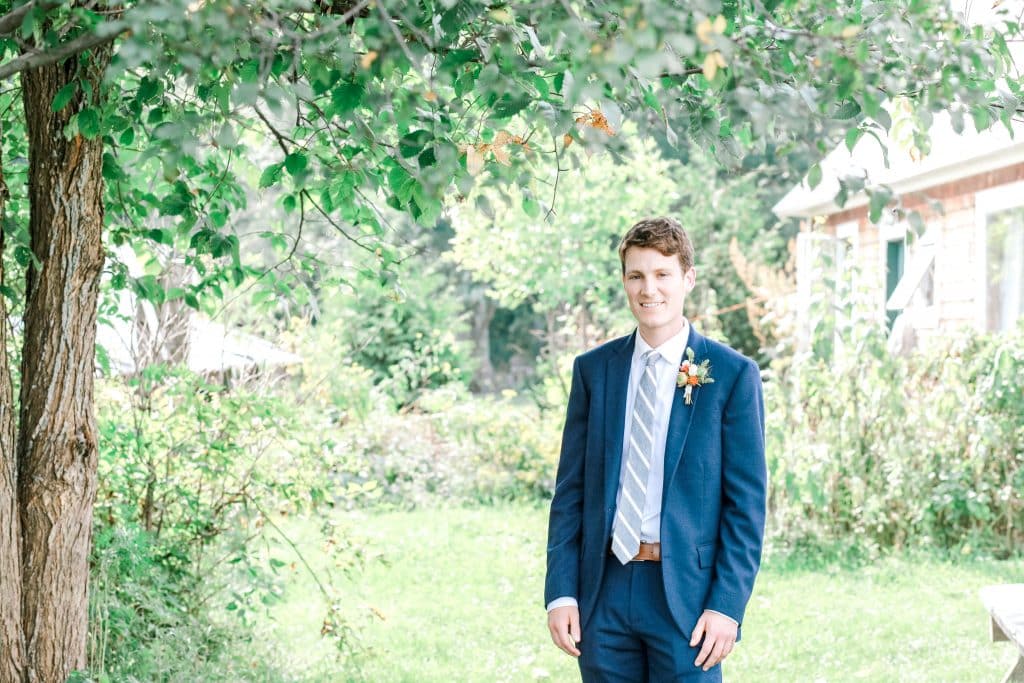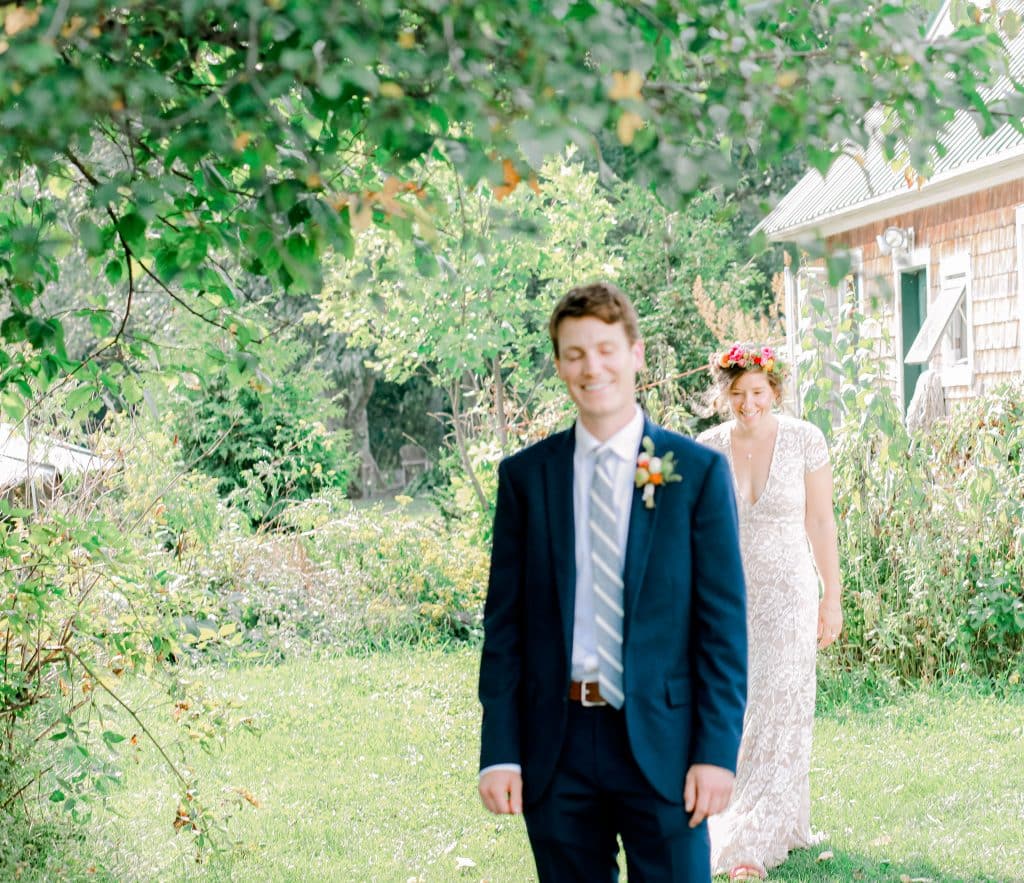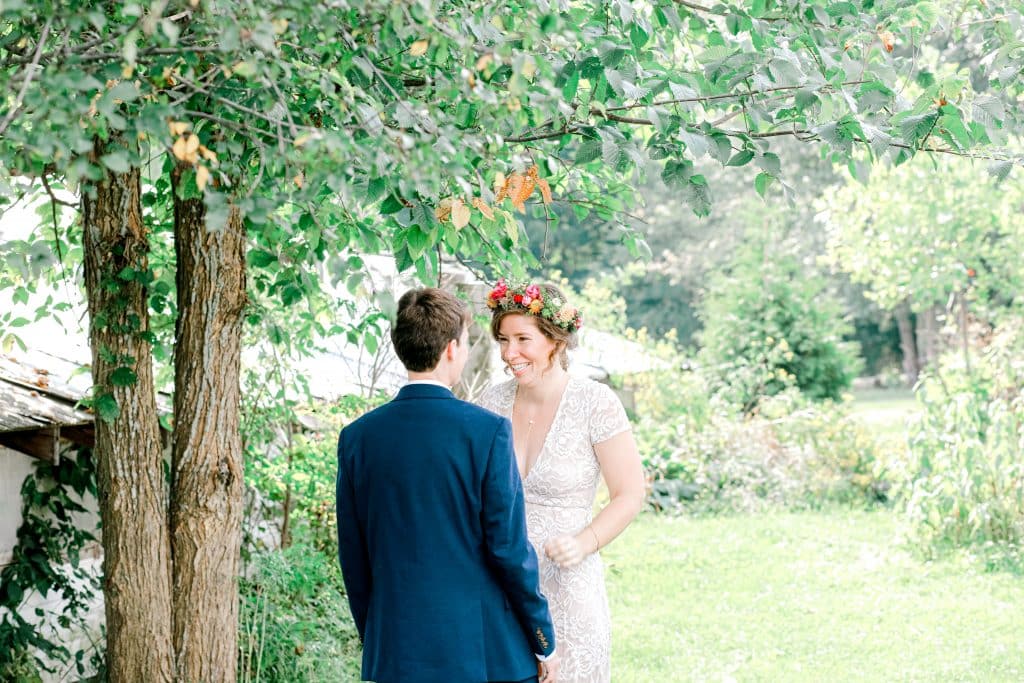 Backyard Wedding Style
Are you looking for a venue that will accommodate everyone but has a backyard wedding style feel? Look to Broadturn Farm. This venue will allow you to have your ceremony outside on the grassy lawn surrounded by willow trees, gorgeous flowers, and picnic tables. The scene to get married will be a stunning earthy backdrop as well ad the beautiful barn on the property.
There will be a choice to have the reception in the barn or outdoors or a mix of both (yes!) This is also kid friendly equipped with picnic tables and tree swings for kids (and adults) along with yard games to keep guests busy, everything you are looking for to set up the feel of a backyard wedding. So when choosing a backyard style wedding consider this wedding venue for your needs.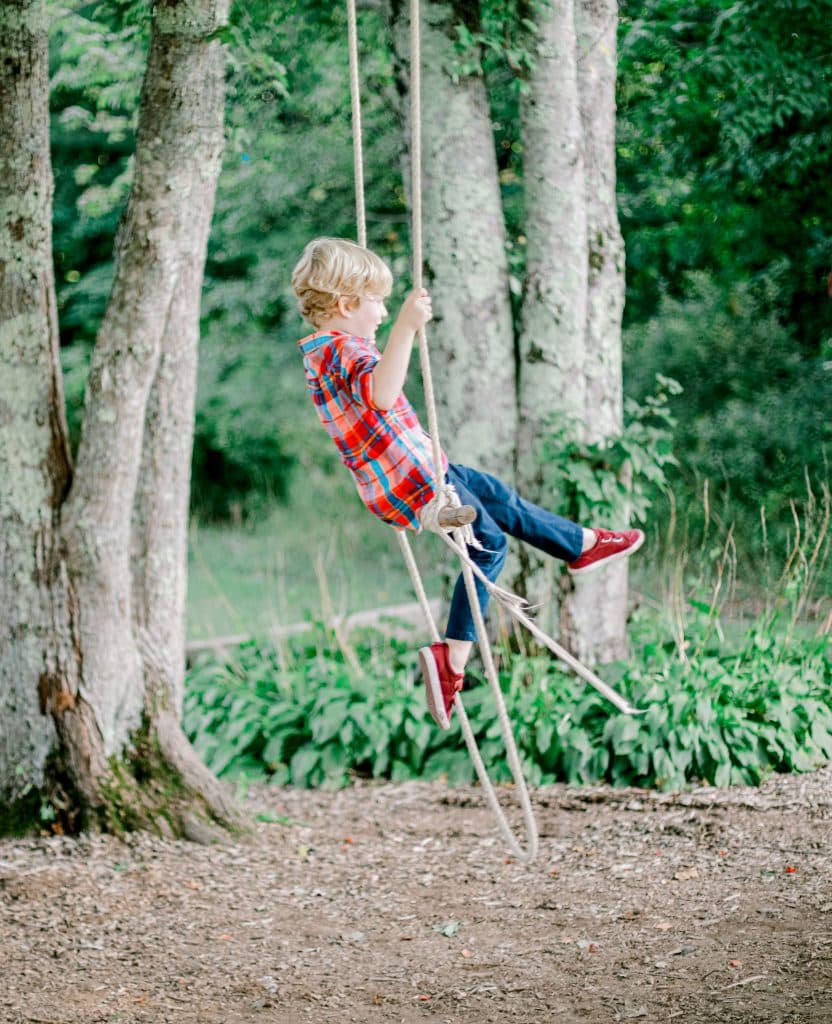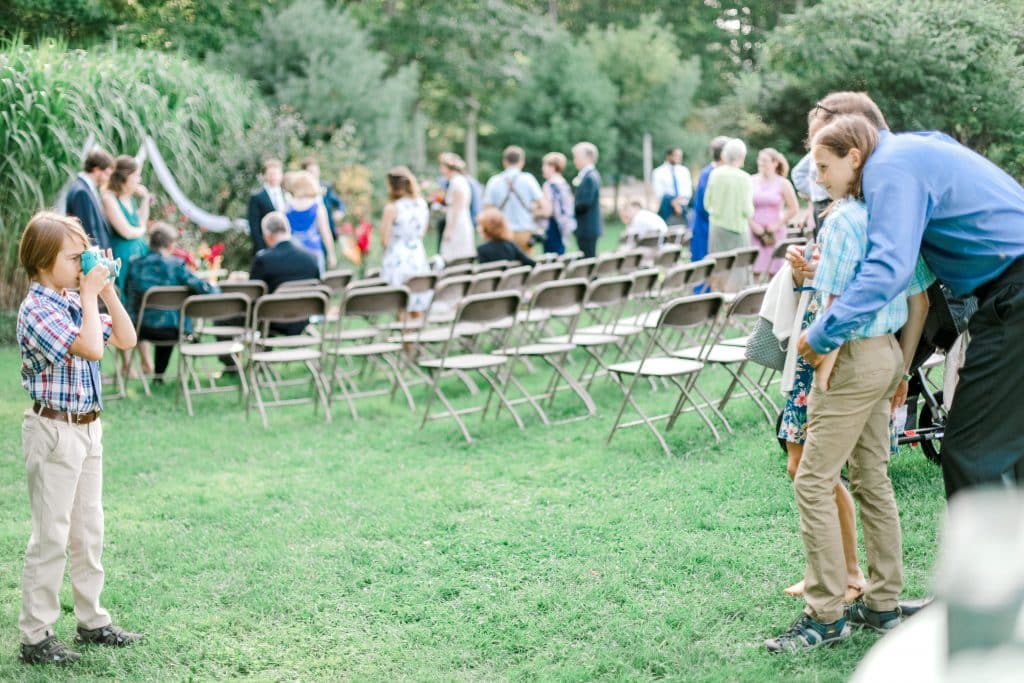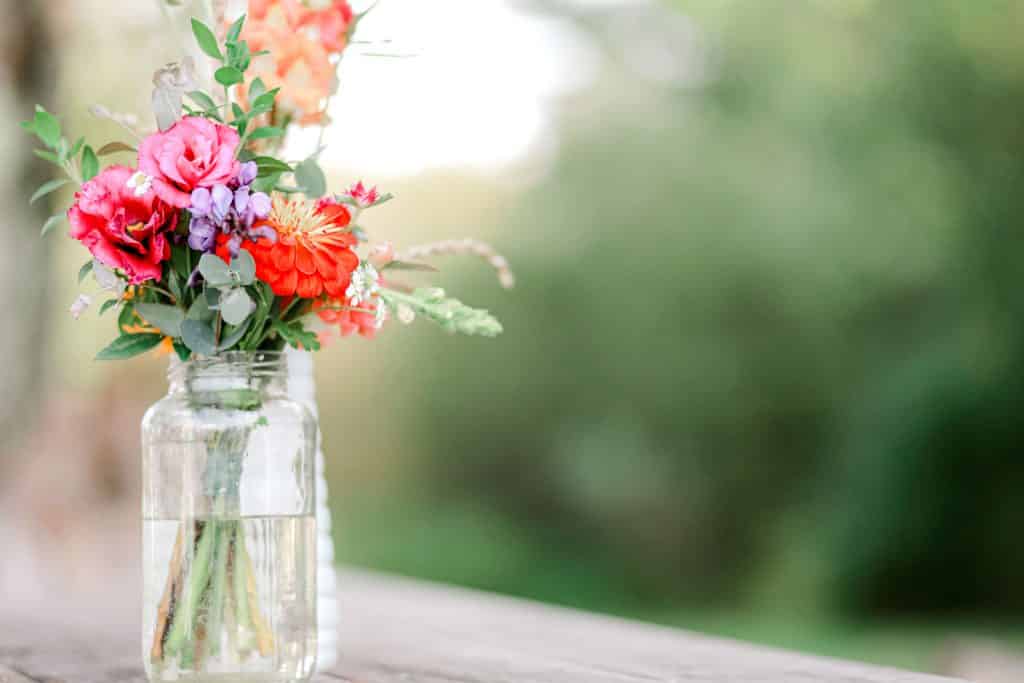 I hope you enjoyed this little glimpse into a Broadturn Farm wedding in Maine. Stay tuned for more blog posts about weddings in this beautiful state! Thanks for reading!