Hayley and Ryan got married on 10-10-21 at Coolidge Family Farm in New Gloucester, Maine. It was raining hard outside and the temperature dropped while the wind gusted. However, they didn't let that stop them! We all bundled up in our coats and boots and got out there to take photos. It was so incredibly beautiful and we were just glad that we're all happy and not too cold! Their daughter Paisley even got in on the action and was dressed super cute for her parents' big wedding day!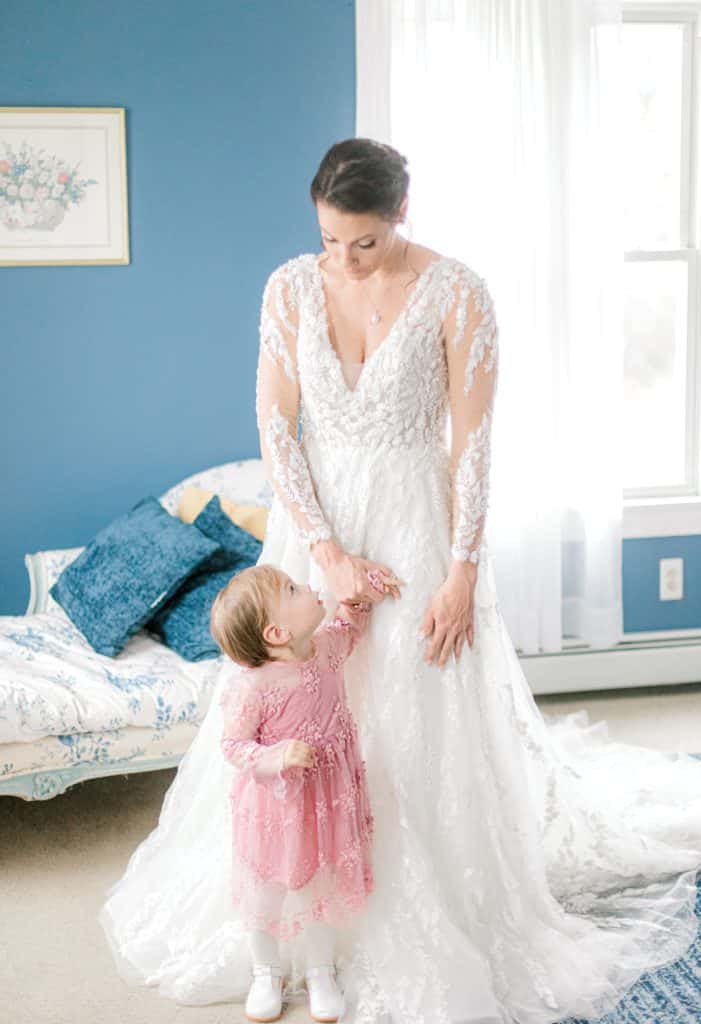 Hayley's mother sang a special song she wrote for her daughter while she walked down the aisle. After that, the bride and groom did a sand unity with their daughter – two separate jars of sand that combine into one, signifying how they are now one family.
We finished up outside in record time because this little girl was getting very cold! She covered her face, but I could still see how excited she was!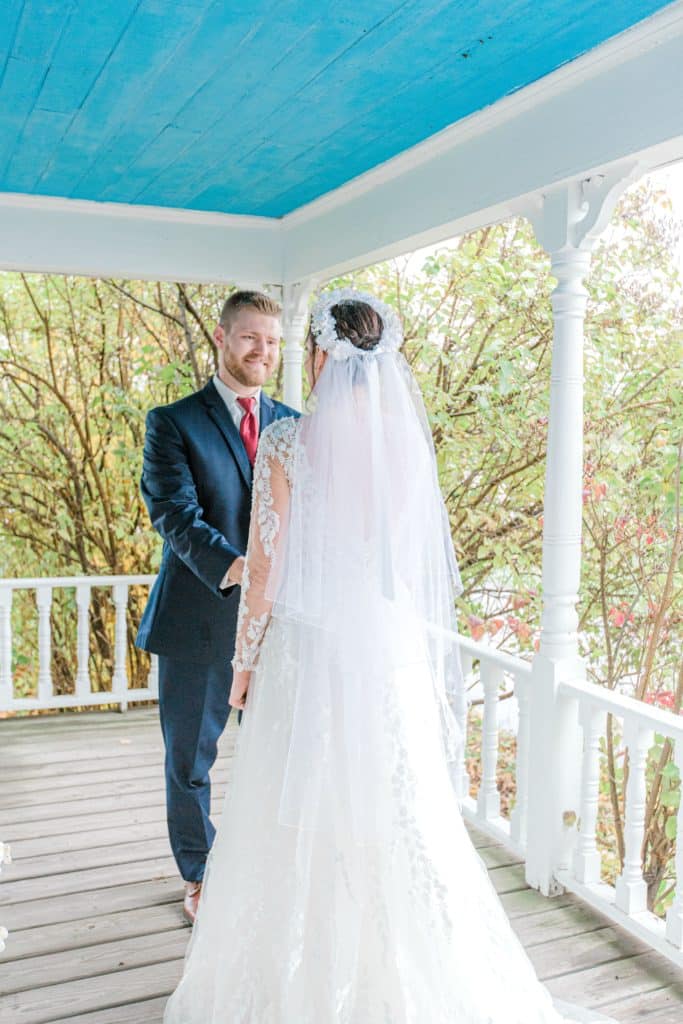 Hayley and Ryan locked eyes as they read their vows to one another. They said, "I love you" after each promise. It was such an incredible moment for everyone who witnessed it! After the ceremony, we went into the barn to take some photos of just Hayley and Ryan before we headed outside again.
So many of their guests' faces were priceless as they walked in, a mixture between shock and excitement. Hayley and Ryan had told them all to dress warmly for photos since it was going to be a bit chilly that day – they certainly weren't kidding! After everyone got comfortable, we took some fun bridal party shots before dinner.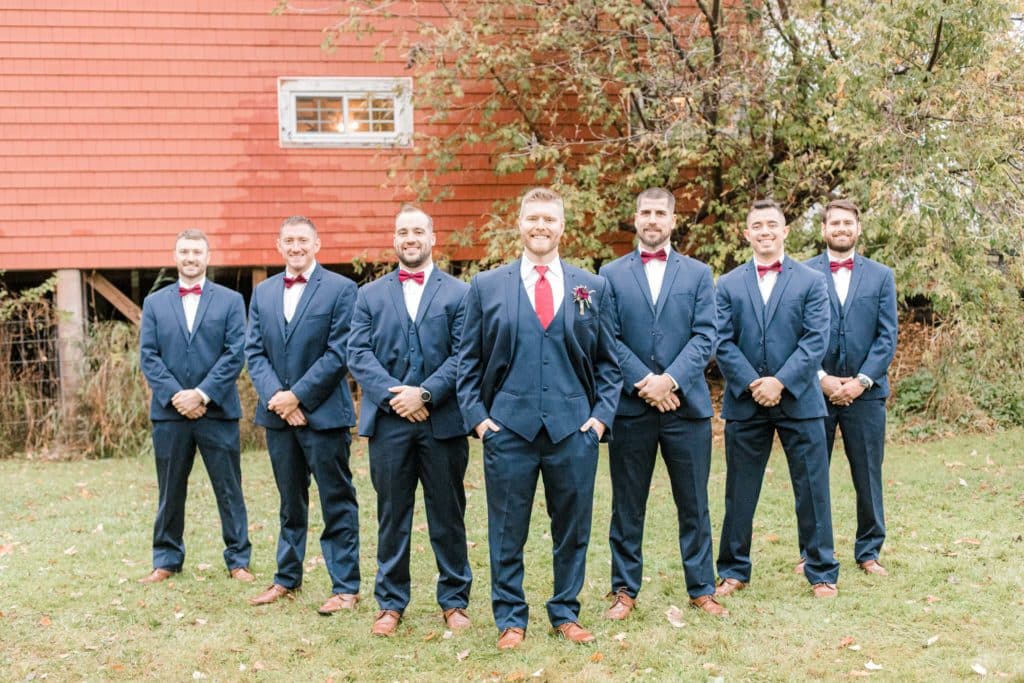 Coolidge Family Farm
The ceremony and reception were both held in the barn at Coolidge Family Farm. It's an adorable space with rustic charm and a vintage feel. They got ready for their big day there and it was so lovely to see all of the personal touches they added to it! There were signs that said "Maid" and "Matron" above each set of bathrooms, which made us all giggle. There were also fresh flowers on every table and hay bales wrapped up with twine to sit on.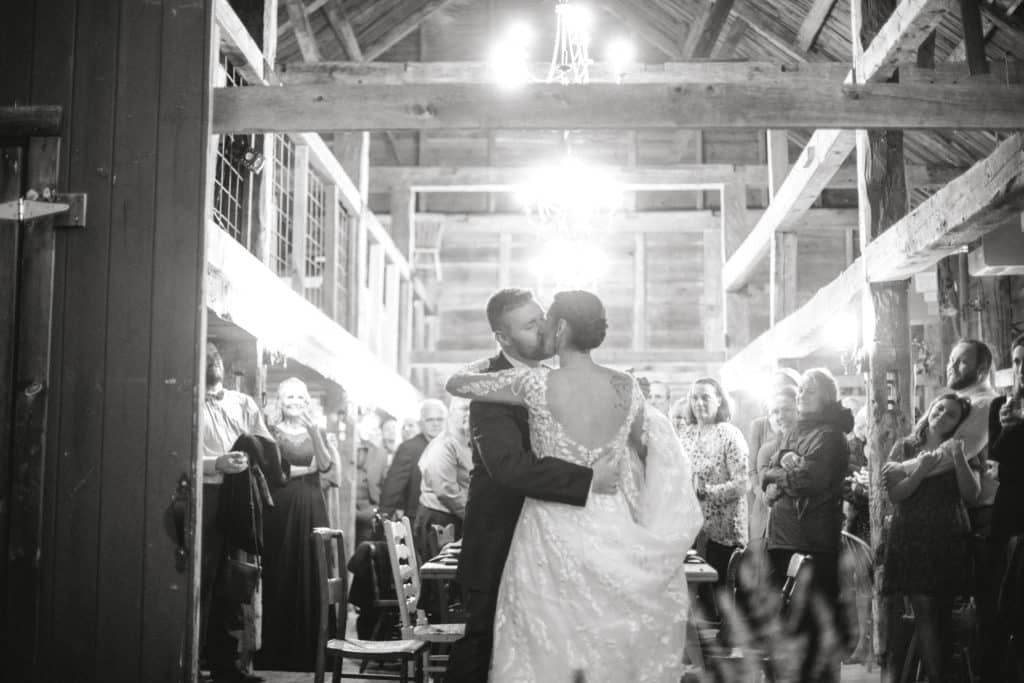 Weddings At Coolidge Family Farm
This wedding venue is a great option for couples looking to have a rustic wedding with a farm vibe. Coolidge Family Farm has a variety of options for both the ceremony and reception venues, as well as one of the better wedding barns in Maine. You can use the barn for under 100 people and rent a wedding tent if there will be more.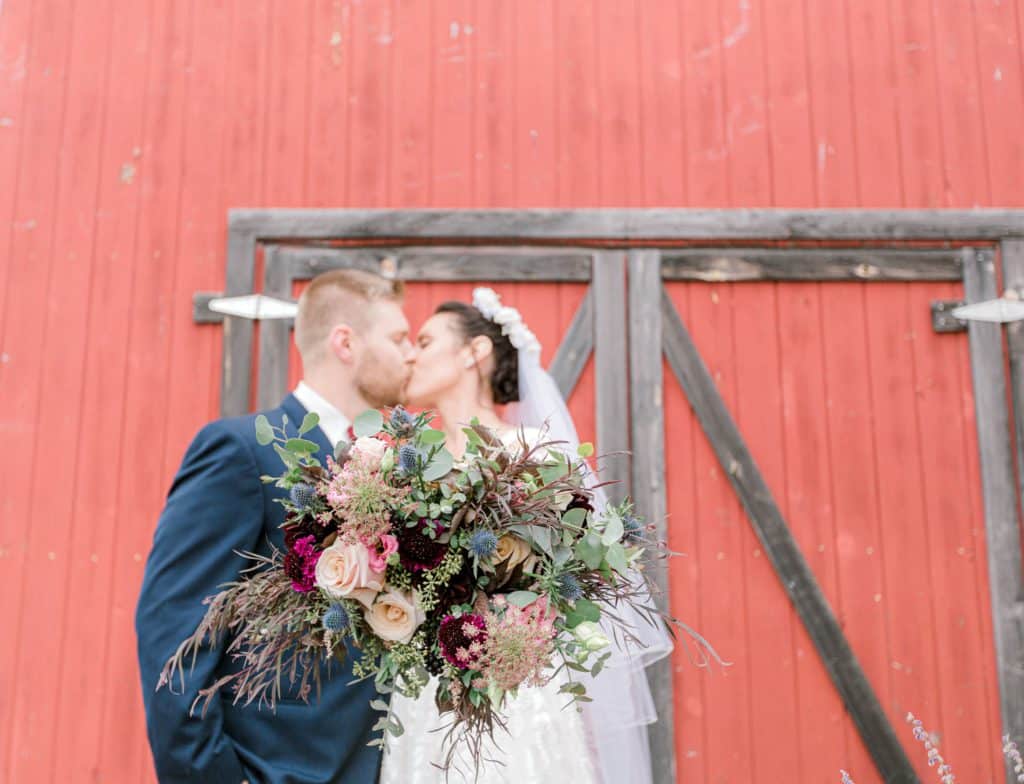 Their rustic little nook had some great photo spots! Paisley's expression is absolutely priceless in this next picture.
The food during dinner was absolutely delicious. We started out with bruschetta and shrimp cocktail before moving on to individual beef Wellingtons. We all sat down at our table to enjoy it, but Paisley wanted to keep exploring the barn! After dinner, we hung out for a little while longer before they did their first dance.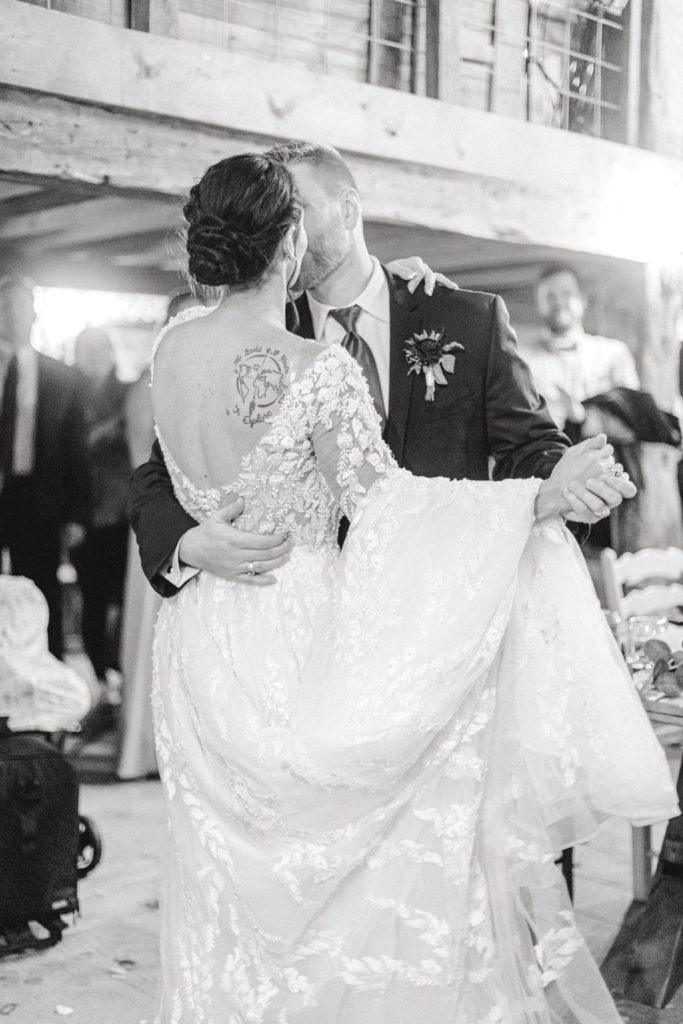 Hayley and Ryan
They then sat down at their table with Paisley before we took some photos of just the three of them. After that, we did a few family photos.
Haley's Wedding Dress
Hayley's dress was one of the first dresses she tried on back when she was shopping for her wedding gown! She had seen it at the bridal boutique near her house and instantly fell in love with it. It was a really easy choice to make. It fit her personality and style perfectly, so she was thrilled when she put it on!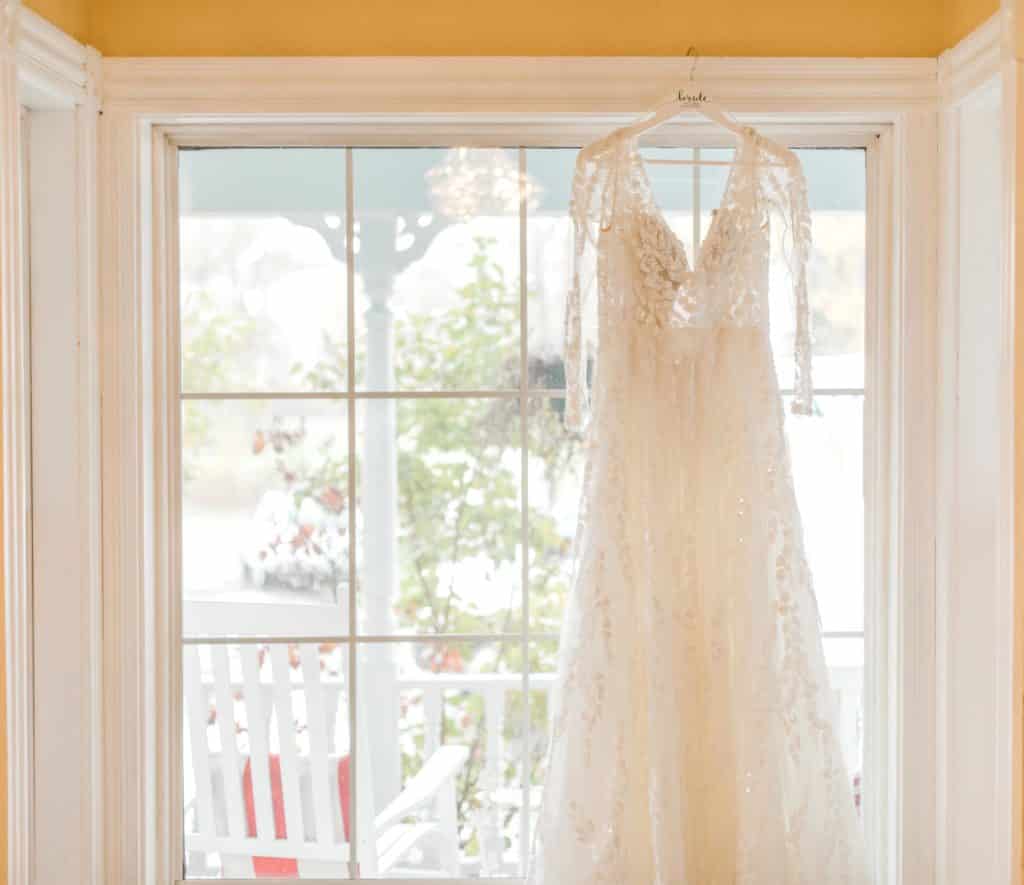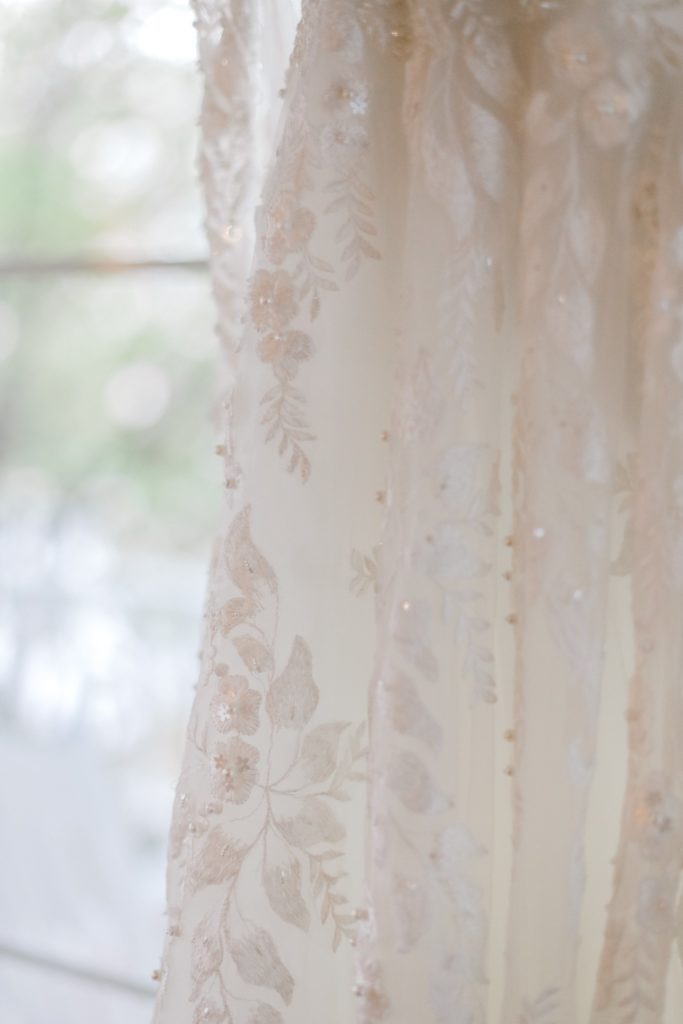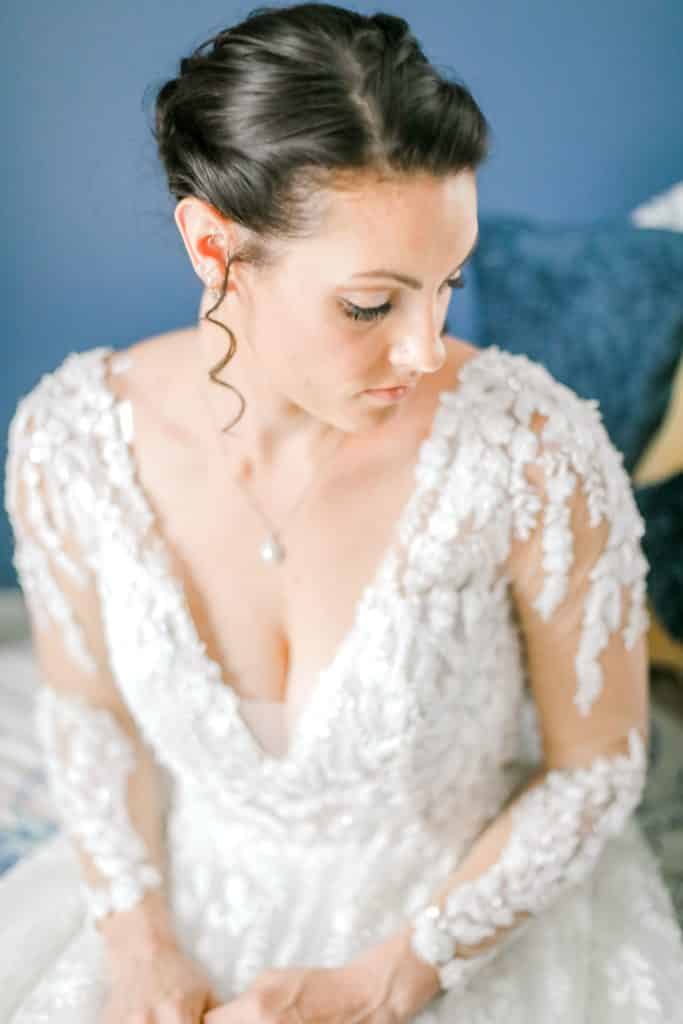 At The End Of The Day
I had the honor of Filming and photographing this beautiful wedding at Coolidge Family Farm in Maine. I'm so glad that Hayley and Ryan trusted me with their special day!
View this post on Instagram

A post shared by Maine Wedding Photographer (@catherine_j_gross_photography)
If you're looking for a Maine photographer or videographer for your wedding, please get in touch. Let's talk about your budget and what you want to capture on camera – we'll work together to create something amazing!