Chris and Kirsten's wedding was a perfect fall day in Maine. Their ceremony took place at the stunning rustic barn of the Whitney Farm Estate, which sits on 76 acres with open fields, fall trees you are sure to swoon over in the fall, and a perfect mix of modern and rustic styles. As guests arrived to take their seats inside, they were greeted by hand-made nameplates along with strings of lights lining the way from the parking lot to the reception hall. The tables were elegantly decorated in a mix of cream, red and orange orchids, mason jars with twinkle lights, mercury votives, and copper table numbers while guests found their seats on rows of benches adorned with fur throws. The ceremony set the tone for guests while giving them a preview of this couple's vibrant, joyous personalities.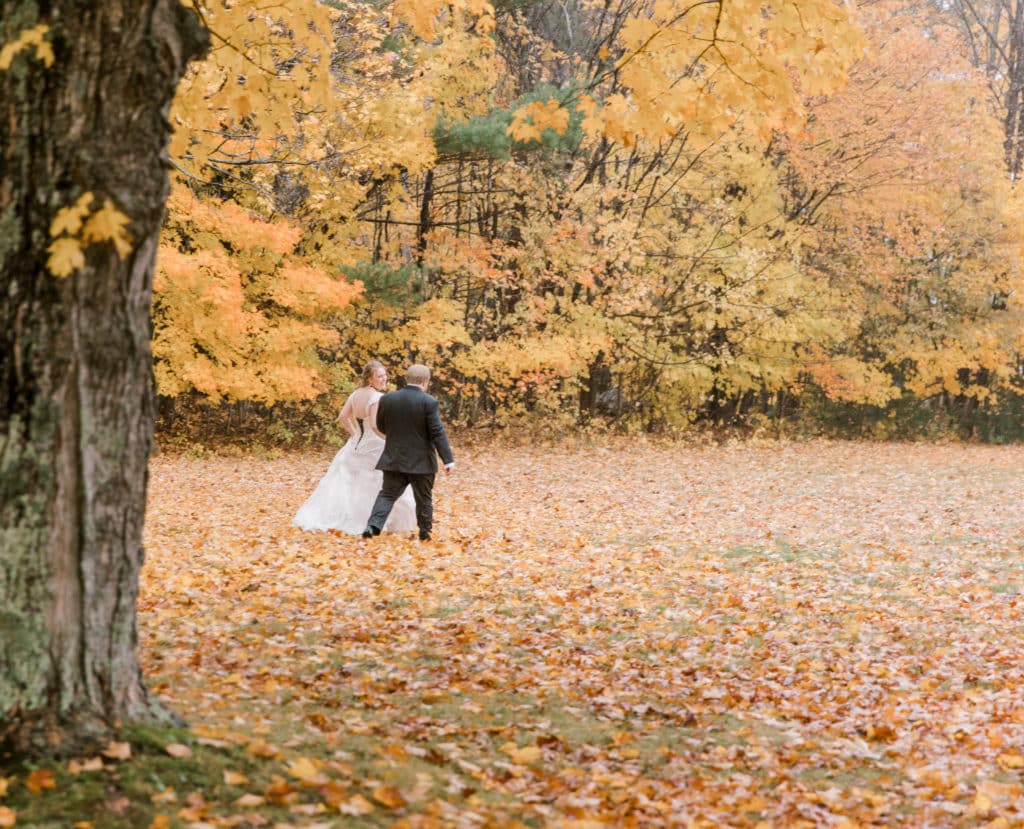 Location, Location, Location
Chris and Kirsten's wedding was held at Whitney Farm Estates in Oxford, Maine. The Estate, which includes an outdoor barn with floor-to-ceiling windows perfect for a rustic ceremony. The gazebo located on the grounds of the Estate is another stunning location to host your special day to ensure a memorable experience for all your guests.
Whitney Farm Estate
This wedding venue was certainly something special. A golden, late afternoon light burned through the room, igniting the white linen tablecloths and shining down upon each perfectly placed course; all of which were covered with one-of-a-kind dishes that matched the wedding's distinct country chic theme.
The natural light and beauty of the property's surroundings truly make it feel as if you are miles away from any sign of civilization. The venue was truly beautiful for this time of year with the trees changing from green to a mixture of yellow and orange on their way to reds and browns.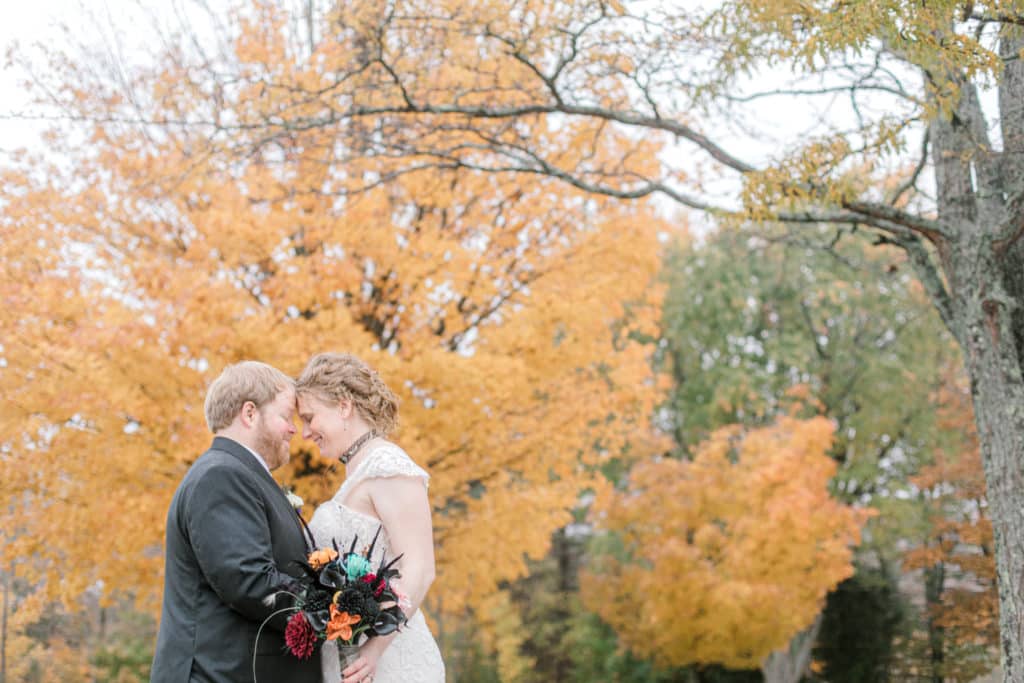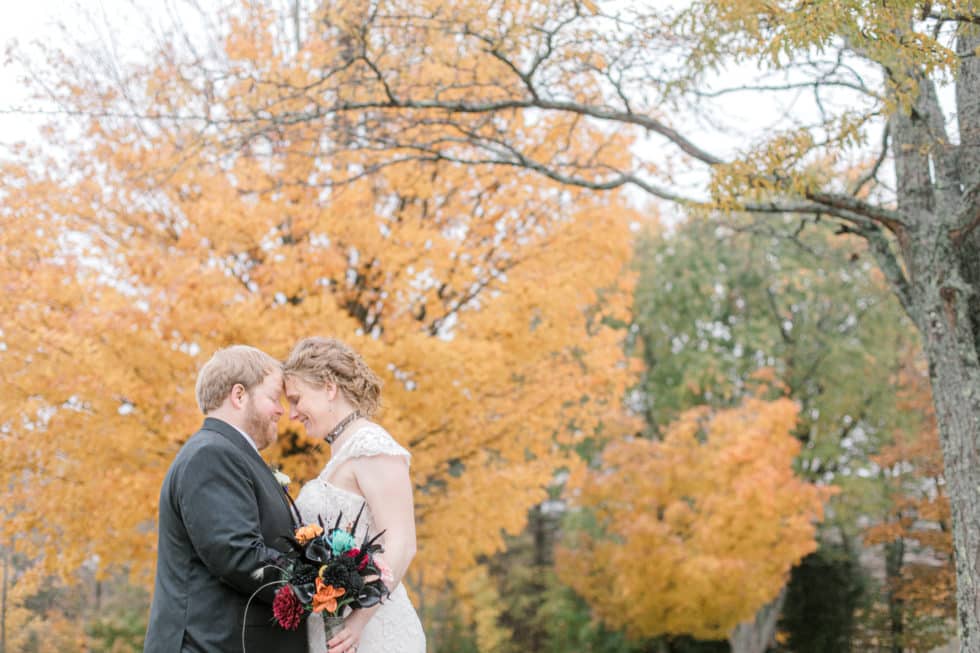 Chris and Kirsten
When I met Chris and Kirsten it was very clear they were meant to be. Kirsten, a geologist has the most unique spread of rocks at her wedding. Breaking the rock during their ceremony is similar to when people light a unity candle or have a sand ceremony, unique in its own way.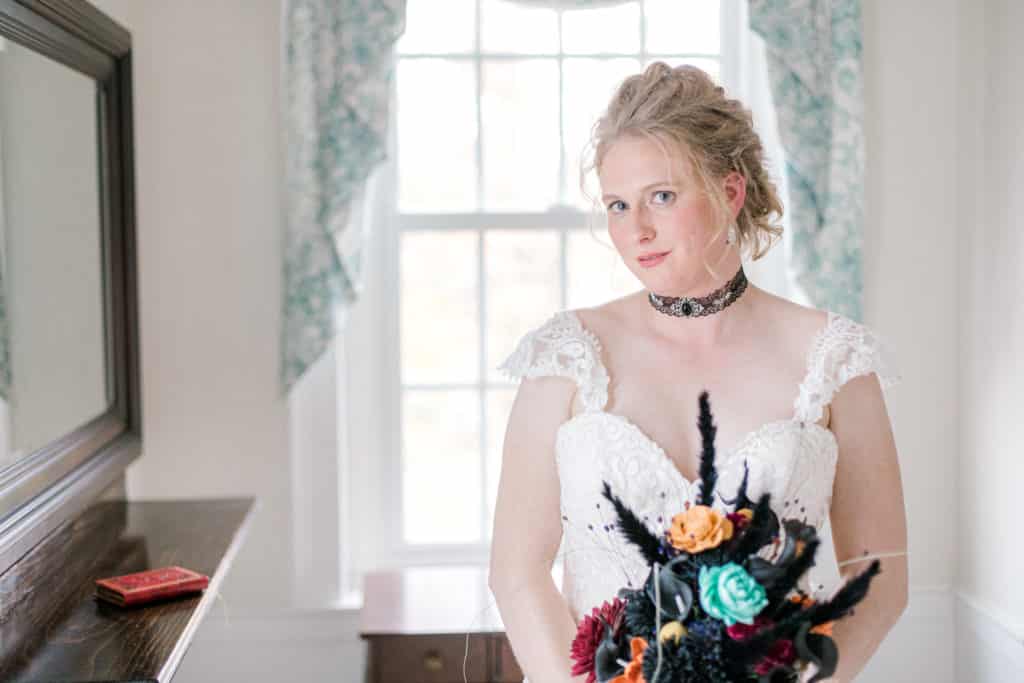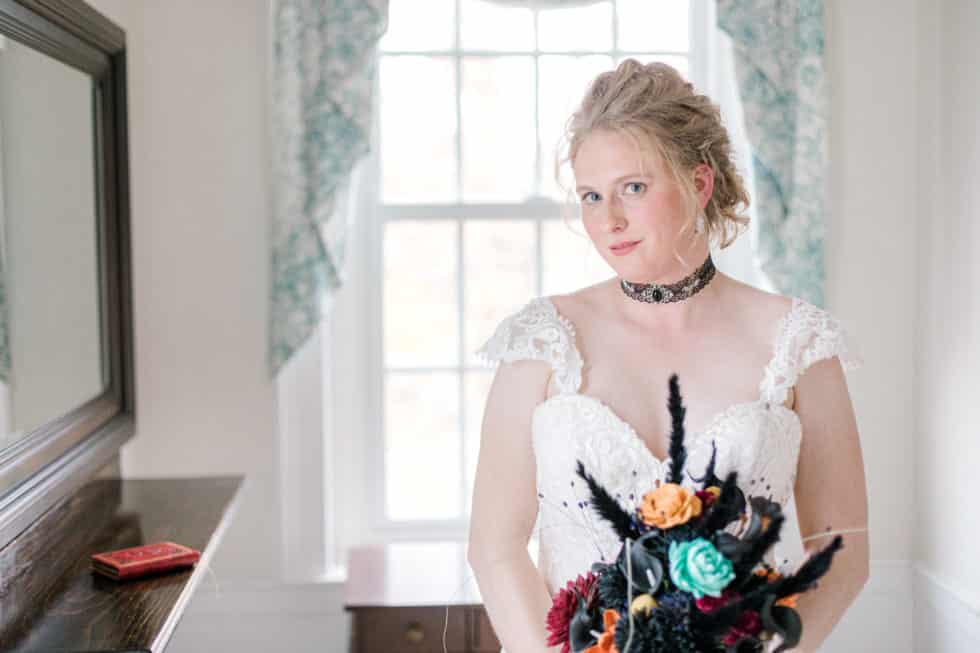 Chris is an engineer and he wanted to have his own touch on the wedding decor he made all the nameplates for the tables that lit up when they were all together! Chris and Kirsten are kind, amazing, and very creative. Being a wedding photographer allows me to meet so many new people and share these special moments that begin their lives together as husband and wife.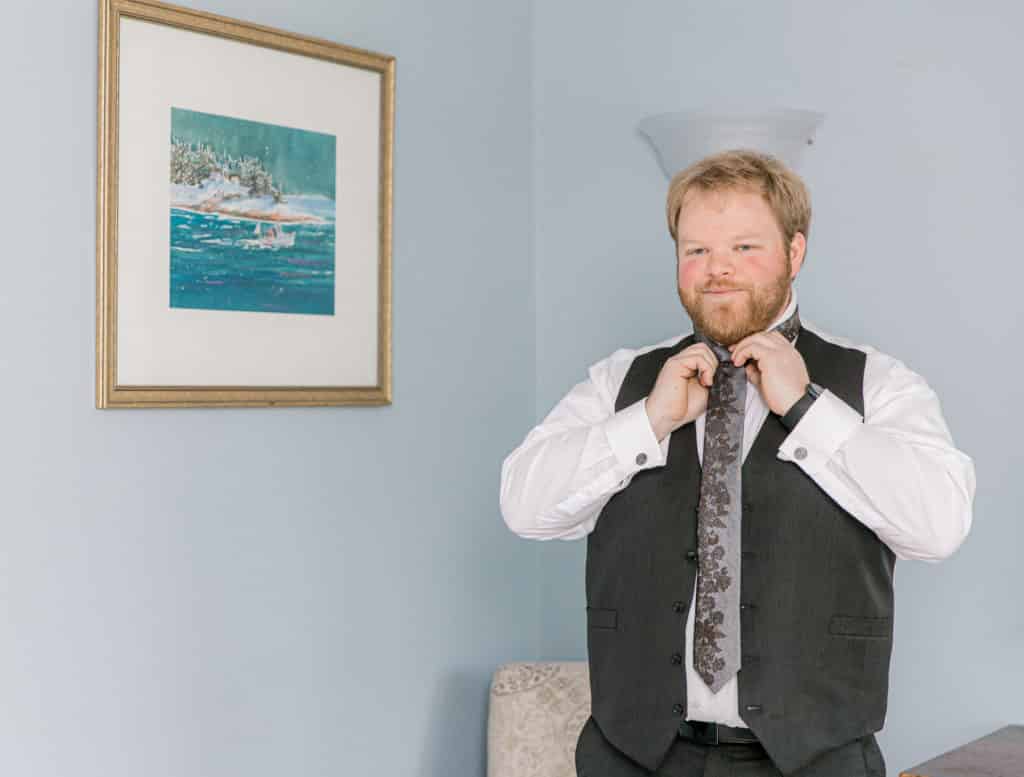 Chris and Kirsten's Wedding Day At Whitney Farm Estate
The bride, Kirsten, walked down the aisle in a long white dress that fit her body perfectly. She carried a bouquet of dark fall flowers and black feathers and lilies. When I asked her about the bouquet she said she wanted to be different and combine black with fall. I LOVE! Her makeup was flawless and her hair looked like it grew out of the earth, so beautiful!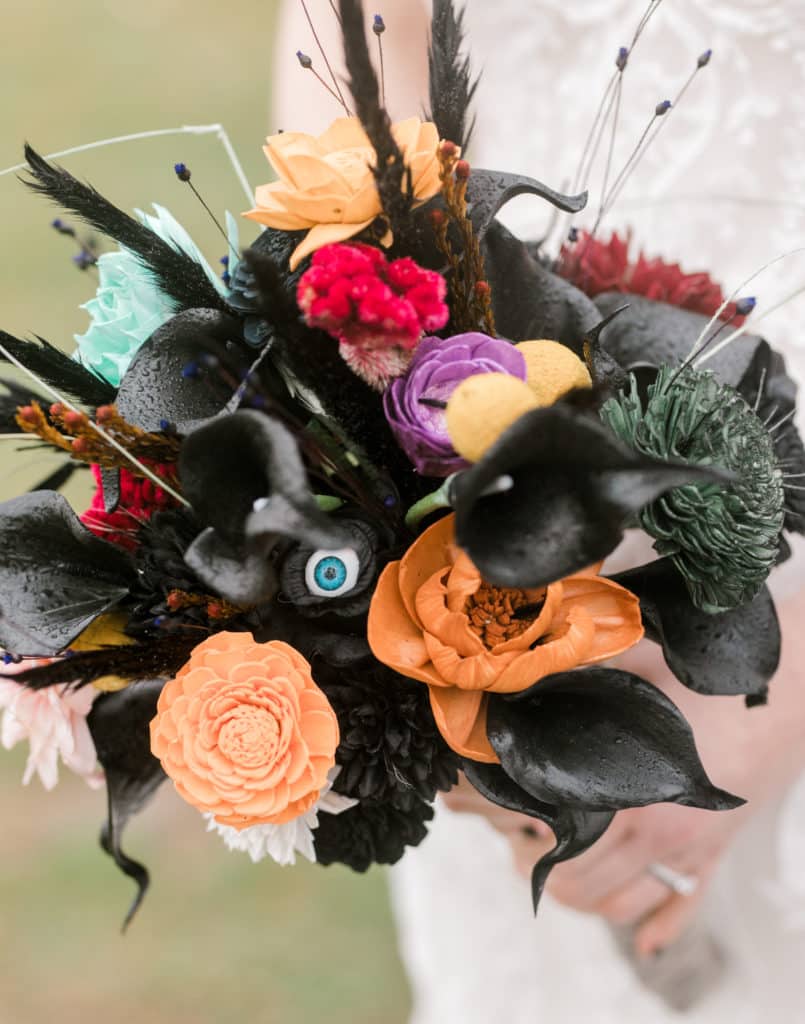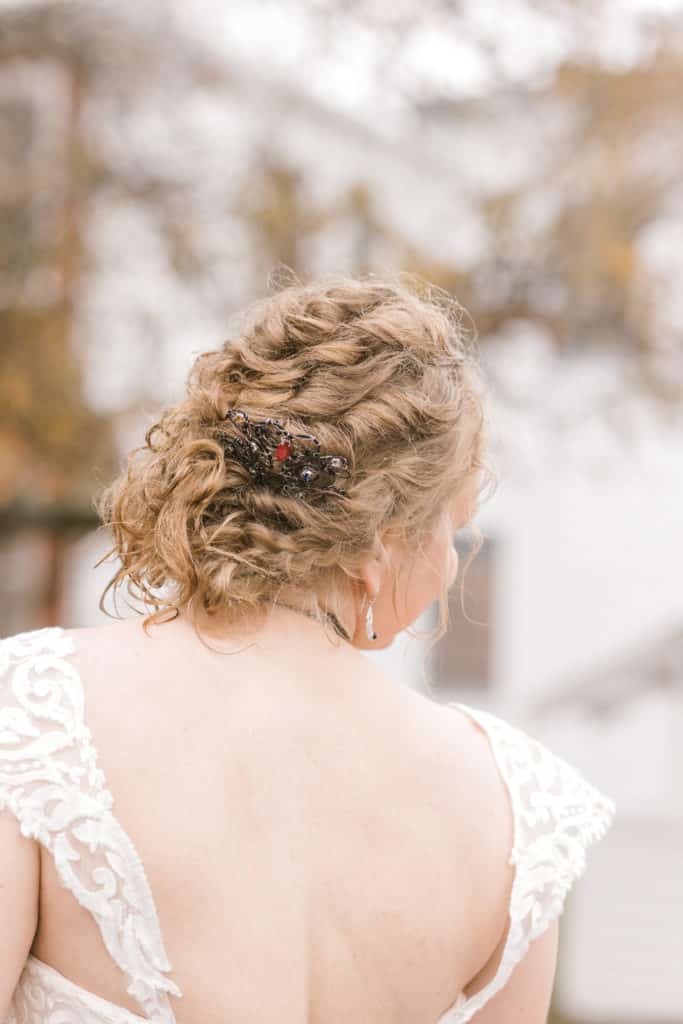 The groom, Chris, wore a cleanly pressed black suit with a custom tie to complement his bride's choice in colors. The couple had chosen to not go overboard on their wedding details; there were no intricate patterns or strict rules that required certain colored flowers or types of plates. Instead, they chose to let the natural beauty of the venue speak for itself and they were not disappointed.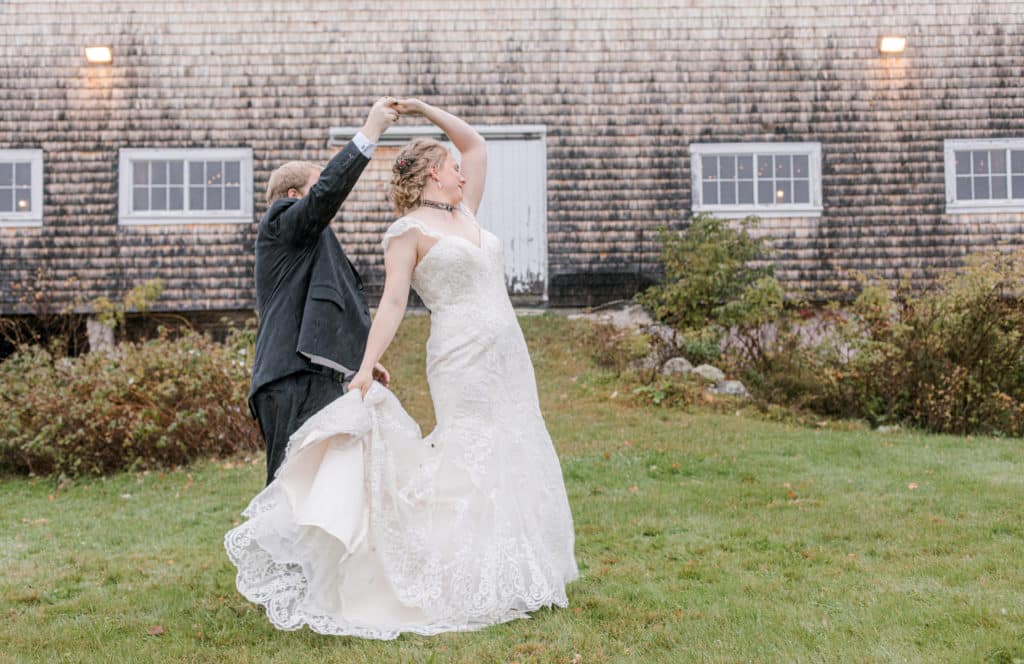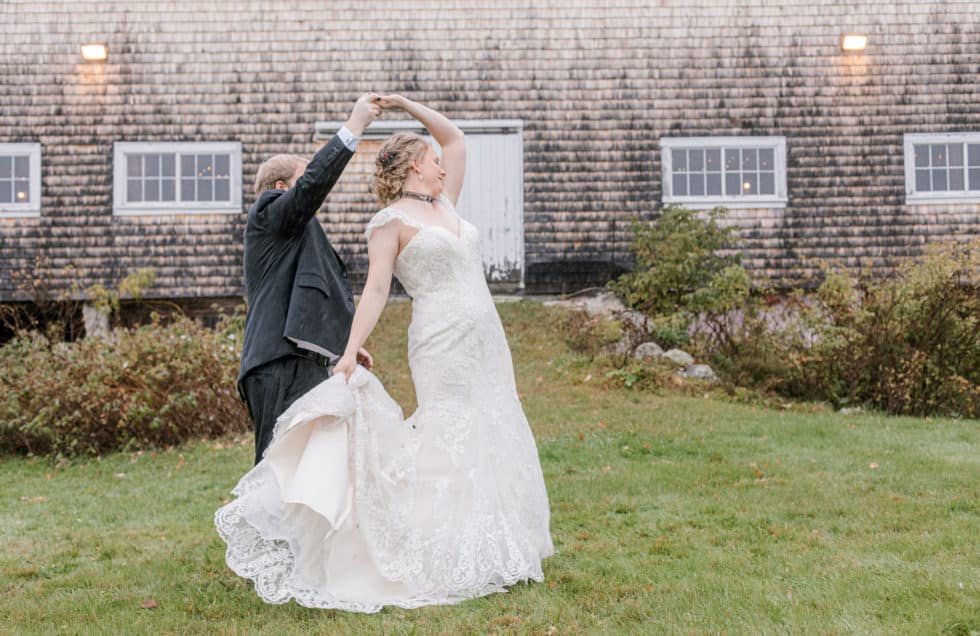 The newly married couple walked down the aisle to a mixture of cheers and clapping from their many friends and family members, who were all seated themselves around long tables covered with white linen tablecloths and fine china. The bride and groom approached each other standing in front of a rustic wooden table, which was adorned with a white lace overlay and highlighted by an antique mirror. The couple exchanged simple gifts from each other's parents before being announced as husband and wife.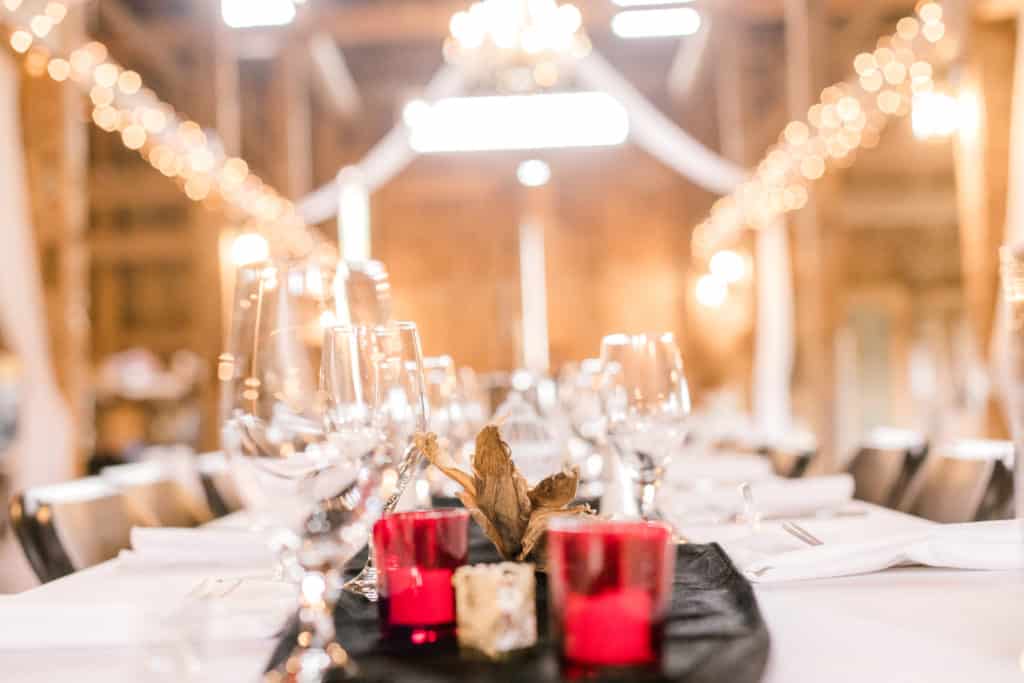 A Photographer's Perspective of Chris and Kirsten's Wedding
The wedding ceremony was very personal, I think that is one of the most important aspects of your wedding day. The day should be about the bride and groom. For example, Chris had a hand in making all of his nameplates for each table. The ceremony was full of laughs, happiness, and a few giggles from Kirsten.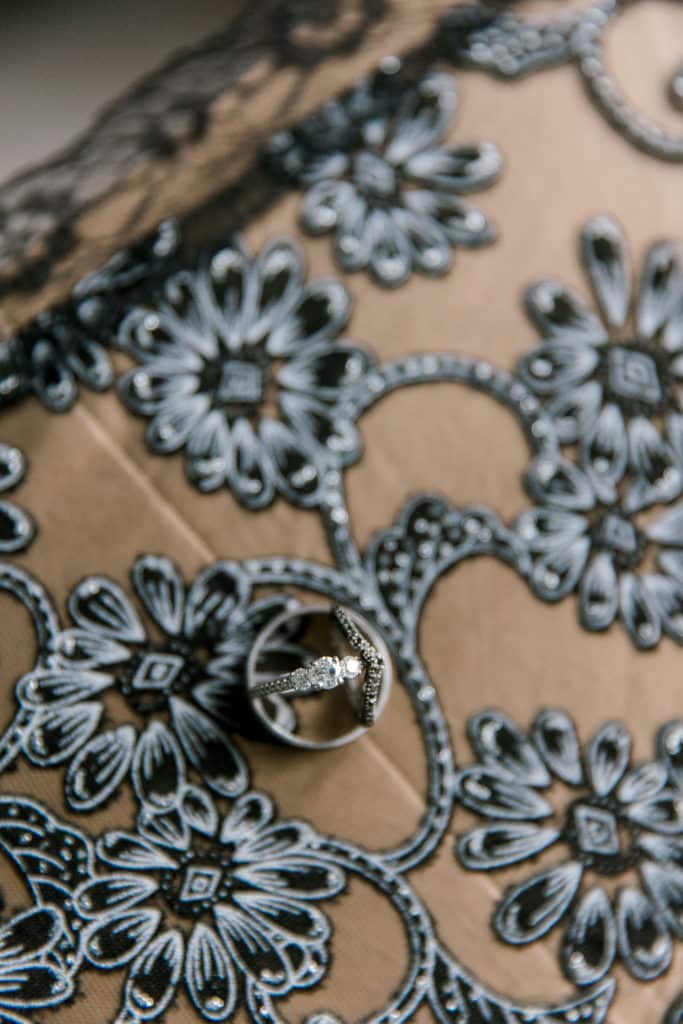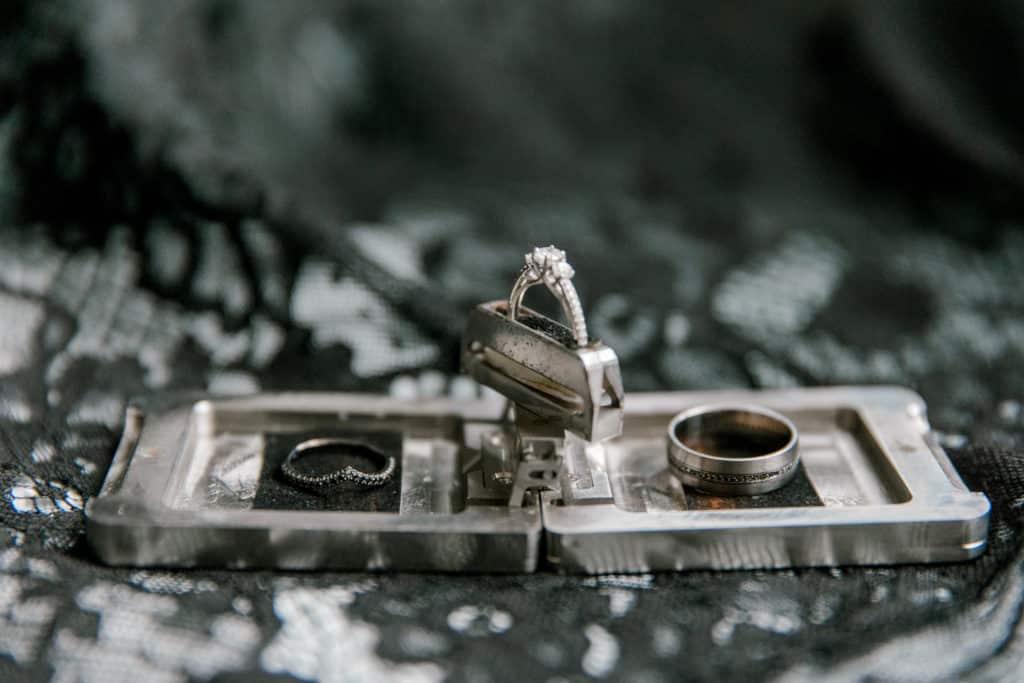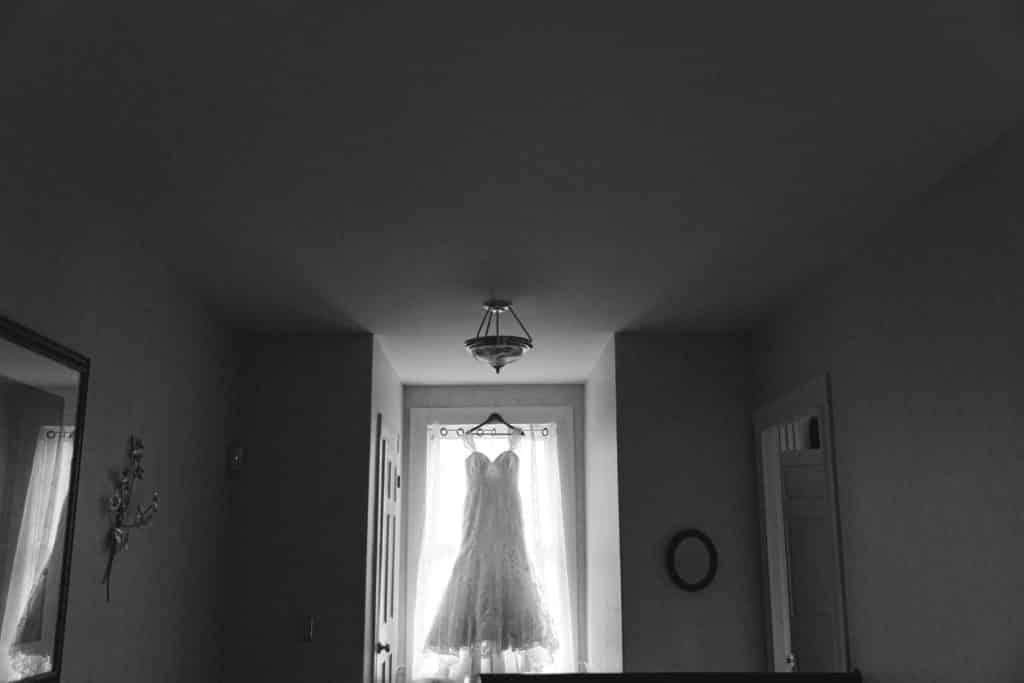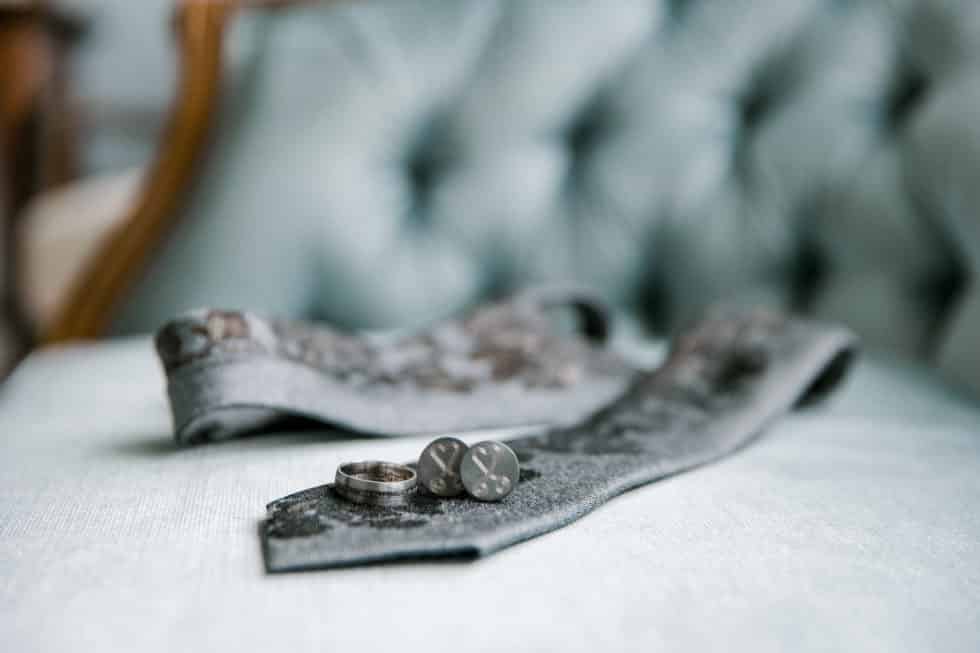 What to Expect When Planning a Fall Wedding at the Whitney Farm Estate
The fall season is just beginning to enter New England, bringing showers of reds and oranges with it. I think the location would be even more gorgeous come October time when all the leaves are fully changed colors. The Whitney Farm Estate is an ideal wedding venue choice for those who want to be surrounded by nature yet still enjoy amenities such as great food, drink, music, and even a great DJ. If you decide on a wedding tent rental this time of year, I would plan to have sides attached and heat on!
At the End of the Day
I have to say, if you want a scenic wedding venue, Whitney Farm Estate will not disappoint. It is truly a breath-taking venue and is very important for the photographs of your special day. If you're searching for a photographer or videographer to capture your special memories at this or one of the other best Maine barn wedding venues, I would be honored to work with you!
Vendors
Venue: Whitney Farm Estate, LLC
Coordinator: Strange Events
Event Staff, Bartenders: Strange Events
Music: Kruzin DJ Service
Hair and Makeup: A Handful Salon
Photographer: Catherine J. Gross Photography
Associate Photographer: Laura Stevens
For another great wedding venue, check out the Maine Maritime Museum!