This year I was able to go to a new venue, Lake Parlin Lodge near West Forks, Maine. This is quite a haul for me, but let's be honest who wouldn't want to document that beauty? This Maine lake wedding venue was not only gorgeous but the staff was also so friendly and helpful throughout the day and to everyone, this is a win in my book. Make sure to check them out.
Lake Parlin Lodge Wedding Video – Jackman, Maine
This wedding was Danika and Shanes and my goodness what a beautiful couple. This couple and I just clicked right from the beginning, remember me talking about a lot of working with wedding vendors is the relationship and seeing if you click with one another well, we totally clicked. Danika and Shane had so many memories at this venue even before they got married. They would always travel up here to go snowshoeing, fishing, and all types of adventures, so it was fitting for this to be their preferred Maine wedding venue. What a great choice.
First Look With Dad
Ok. Ok. I know this is a newer trend and you might be wondering what is this? Well, it is becoming a trend for brides to do a first look with their father. If I'm being honest, I love this trend as I have seen many incredible emotions from fathers (and mothers) when seeing their daughter before everyone else. Again, this is one of those raw emotions I live to capture. It was important to Danika to do this first look with her fathers and to have a few moments to just share with him and it was well worth it. Coming from a man who was very excited to see his daughter get married, his reaction to seeing his daughter was breathtaking.
Wedding Video – Is it Worth it?
Are you wondering about wedding videography, or if you should hire a wedding videographer? Are you questioning if it's really worth it? Let me start by saying I believe this should be part of everyone's wedding planning process. You might hear from others that you don't need it. Well, you don't really need anything. Yes, photos will be hung up daily but the wedding video will take you right back to the moment and make you re-live it all.
Has wedding videography been around forever? no, will it be here to stay? Absolutely! Is this something you need? YES! Here's what the scientist say about video. Your brain processes visuals 60,000 times faster than text. Viewers remember 95 percent of a message when it is watched versus seeing it in text. IF you think about it 90% of what our brains process is visual. Now don't get me wrong I LOVE photography it is my heart and soul but so is video. You want to have those images hanging in your house and have an album to share but trust me you will want to re-watch your wedding video all the time! There is something about the music and movement and hearing the voices of your loved ones that capture you and take you back.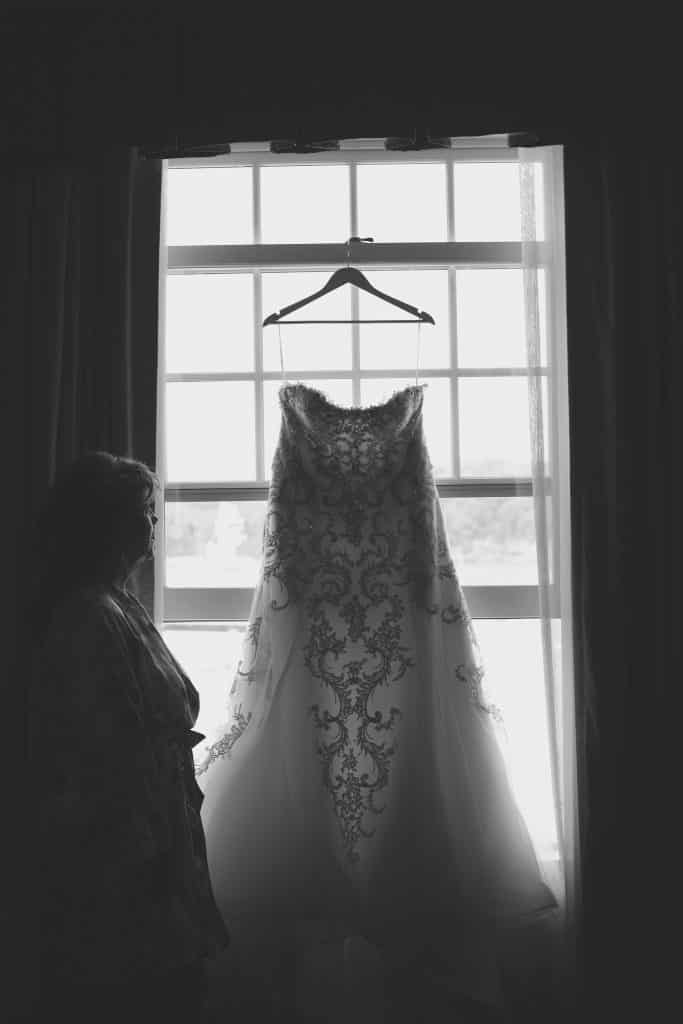 My Wedding Video Story
As a wedding photographer in Maine, I decided I needed to branch out and learn how to do wedding videography. Little did I know I would fall so head over heels with creating emotional wedding videos that capture the essence of a couple's special day. Honestly, I had no idea it would sweep me away as it has. I have discovered a lot about myself throughout my career. I first began with photography and capturing the essence of people's love. Now I have added video and learned through video my style is capturing all the emotions that couples often miss because they are living in the moment.
Living in the moment is exactly what you should do but don't you want to go back later, even the weeks after maybe and see what you looked like and what your love looks like for one another? That is wedding videography.
XOXO,
Catherine